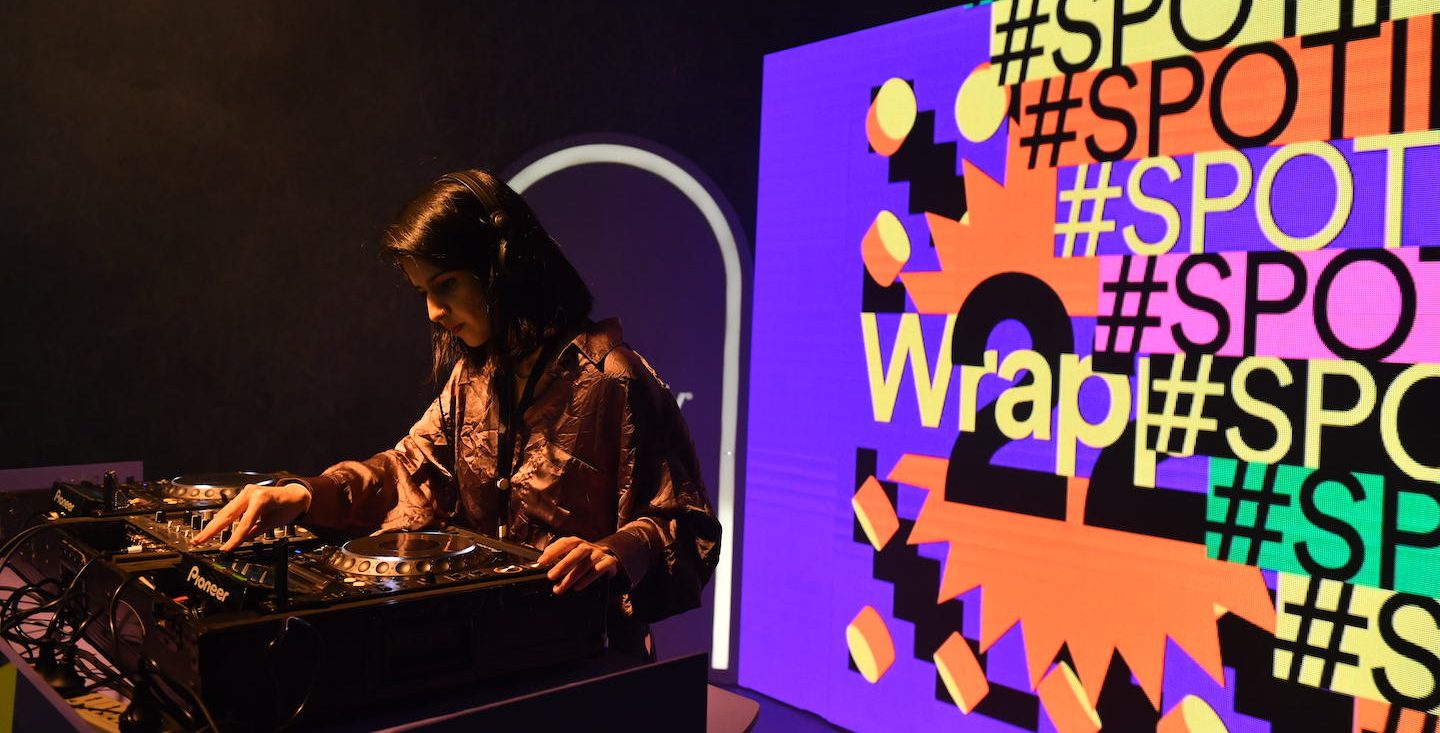 WRAP IT UP
Creators and Fans Celebrate the Playfulness of Wrapped Around the World
In case you missed it, last week Spotify unveiled 2022 Wrapped. To toast the highly anticipated year-end toplist reveals, the unparalleled user and creator experiences, and the beloved data stories, we hosted Wrapped-themed parties in cities across the globe. This year's Wrapped is all about self-expression and play—celebrating the two-way connections that bring millions of creators and fans together through audio each and every day. From Paris to Karachi, our events invited fans, creators, and influencers to celebrate how they listened in 2022, and encouraged them to revel in activities that highlighted their music listening personalities.
France
For its 2022 year-end retrospective, Spotify France opened the doors of its Wrapped Café, a temporary space in Paris' 10th arrondissement. The pop-up space gave fans a new way to extend their Wrapped experience into real life. Visitors had the chance to control the venue's playlist, get a personalized Wrapped Café t-shirt, capture the night in a photobooth with custom audio personality filters, and play Wrapped-themed arcade games.
Over the course of the four-day event, French artists and podcast creators performed at the café. Fans had the chance to enjoy performances by rapper Fresh la Peufra, singer and EQUAL ambassador Chilla, and artist Bianca Costa. Attendees also took part in a live recording of the Spotify Original history podcast Oyez, Oh Yeah with cohosts Manon Bril and Alex Ramires.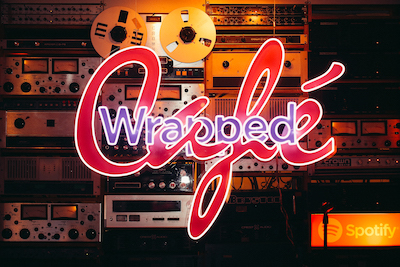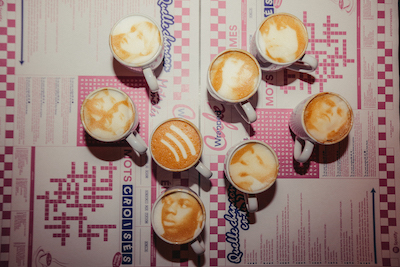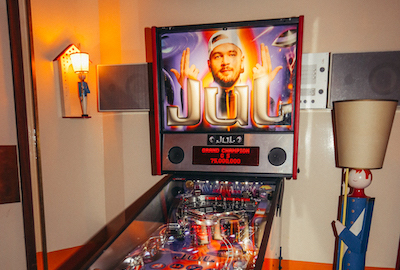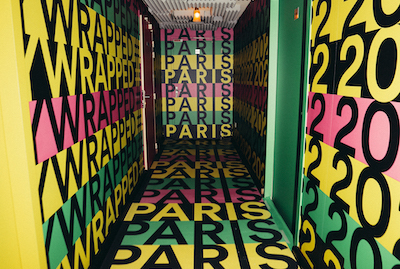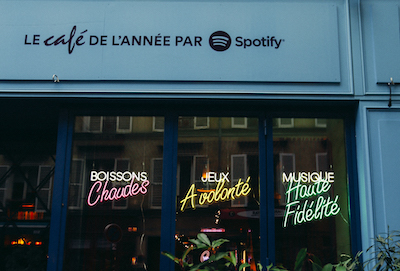 Mexico
The party made its way to Mexico City with Casa Spotify México, where fans enjoyed an immersive experience highlighting the many features of this year's personal Wrapped. There was also a room dedicated to celebrating the world's most-streamed artist of 2022, Bad Bunny, that housed an Un Verano Sin Ti-themed merry-go-round. 
Close to 5,000 fans were part of the experience, which included live performances by Eladio Carrión, Kim Loaiza, and Carin Leon; an explosive show by hip-hop star Aleman; and a freestyle battle featuring finalists of the Red Bull Batalla tournament. Spotify teamed up with Bresh, a popular Gen Z dance party, to host the celebration in Mexico City, as well as the parties in Buenos Aires and Bogota. In Mexico, the Bresh party featured guest appearances from La Adictiva, Peso Pluma, and Mario Bautista. 
Casa Spotify Mexico also offered a live podcast experience for fans, hosting conversations between celebrity podcasters and the event's performing artists. Eladio Carrión participated in an interview for the podcast El Café de la Mañana, hosted by Olivia Zerón and Alfredo Lecona; Kim Loaiza spoke live in front of fans with Martha Debayle on her eponymous podcast; and Aleman talked hip-hop with Diego Barrazas, host of the DEMENTES podcast.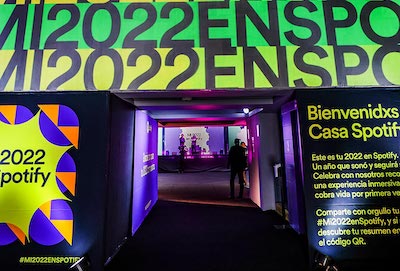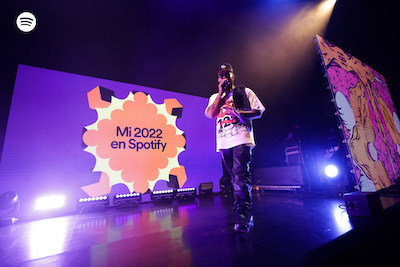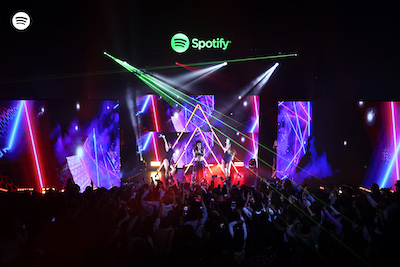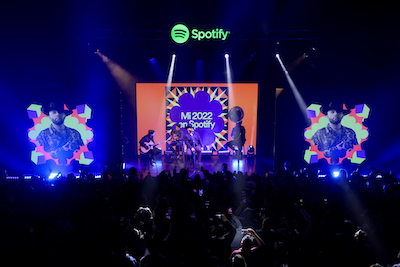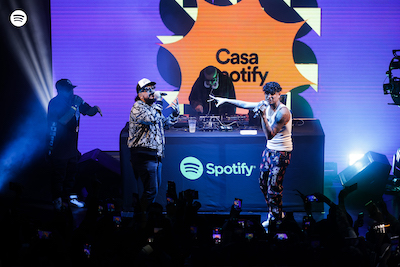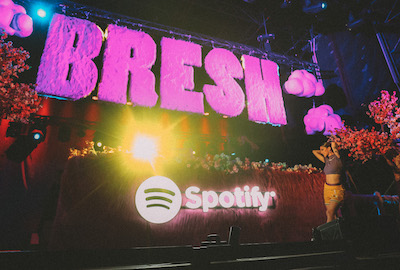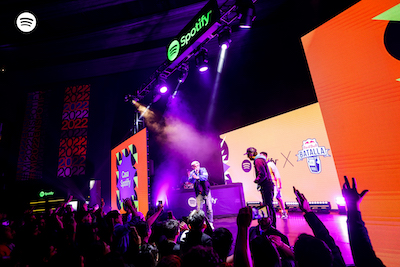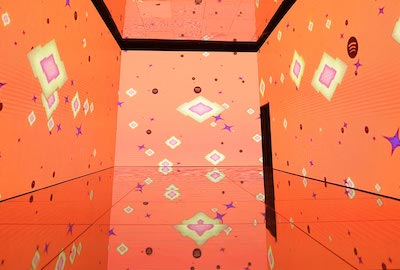 Pakistan
In Karachi, Pakistani celebrities, influencers, artists, labels, and brands gathered together to celebrate Wrapped. The dinner and event was hosted by Khalid Malik, a Pakistani actor and radio jockey. Guests had the opportunity to participate in several activities, including a slo-mo video station, a Wrapped-branded photo booth, a selfie booth, and a glow-paint art station where guests could have their audio personality painted on the spot. 
During the event, attendees were treated to live performances by DJ Layla, Khatra, and renowned producer Talal Qureshi.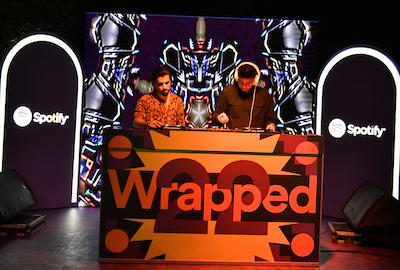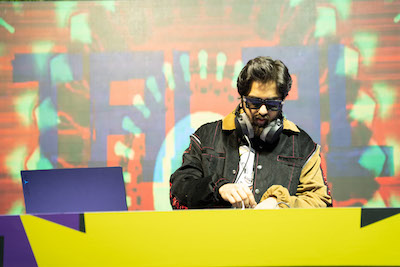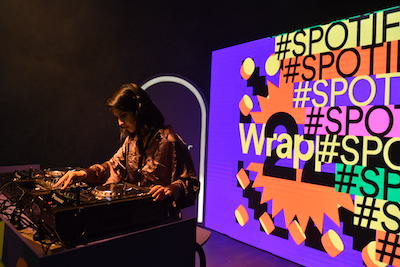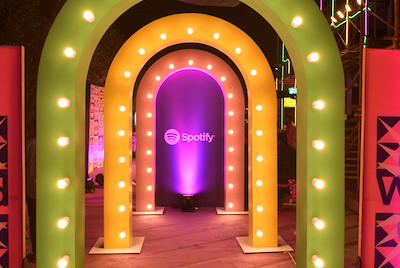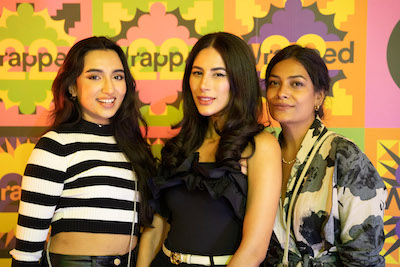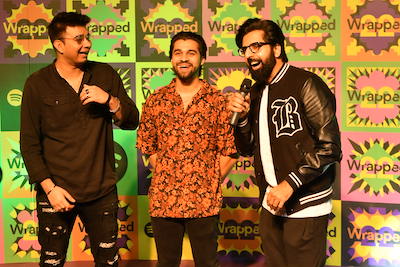 Indonesia
In Jakarta, our #SpotifyWrapped Sunset Soiree had a stellar turnout, with over 200 influencers, press, artists, and creators in attendance. It was a night of celebration and play as attendees bonded over a love for all things audio. Some of the fresh faces at the event included influencers Rachel Vennya, Keanu, and Natasha Ryder, and artist Eva Alicia.
At the event, Indonesian singer-songwriter Ardhito Pramono performed while guests had the chance to enjoy a nail art and personalized-bag station and play activities like Jenga. The Si Paling Photo Studio was also on hand to help capture people's listening personalities.