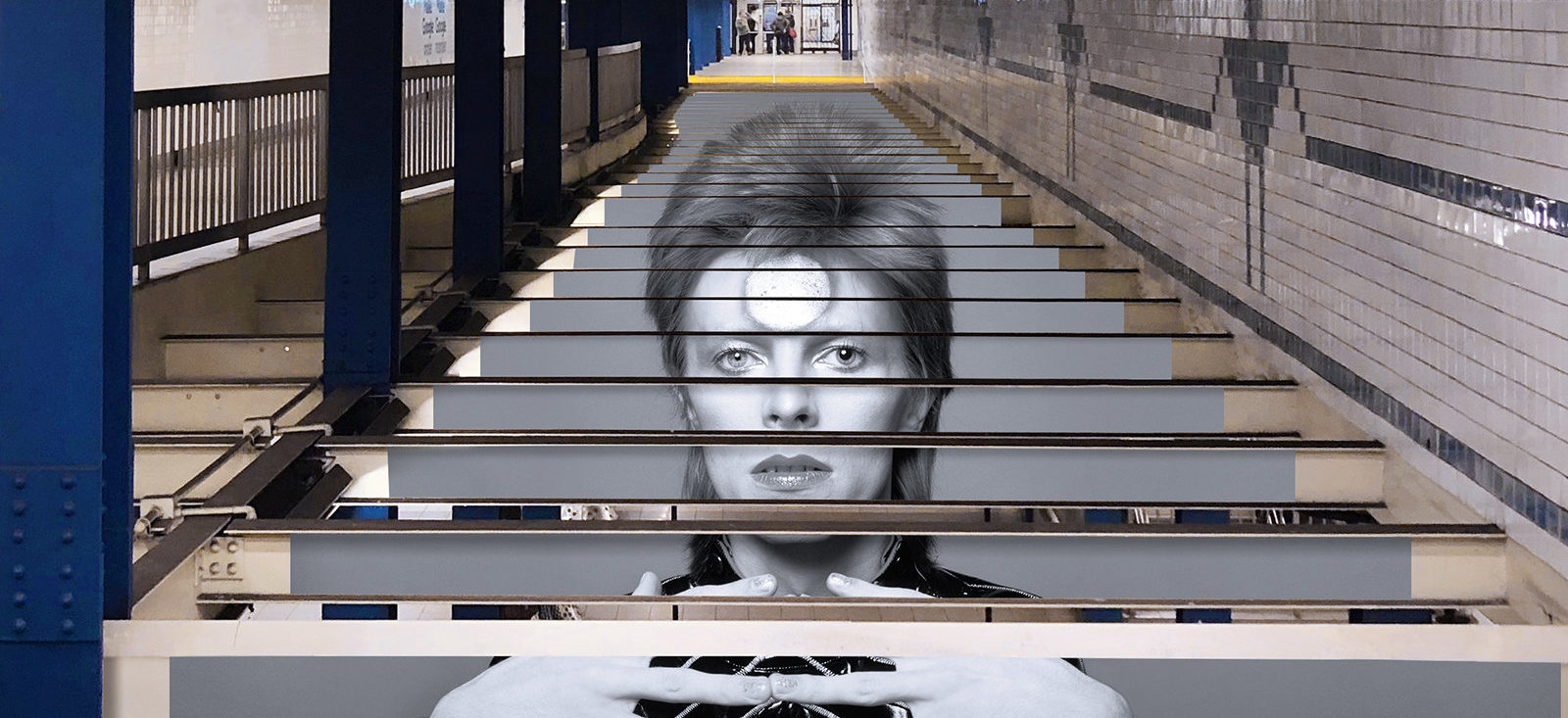 Spotify Transports NYC Commuters to Mars with Immersive David Bowie Subway Takeover
Although he hailed from London, music icon David Bowie spent the majority of his life living in, and falling for, New York City. After moving across the pond, he was welcomed to the City with open arms, and soon came to call himself a New Yorker. In the way that Bowie discovered his adopted city, Spotify is giving music lovers the opportunity to go on a journey through the immersive David Bowie Subway Takeover exploring the musician's influence on music, fashion, culture, and the city that he loved.
David Bowie is, organized by the Victoria and Albert Museum, London, has been up since March at the Brooklyn Museum and honors Bowie's life, art, and work. In a larger-than-life extension of the exhibition, Spotify is transforming New York City's Broadway-Lafayette subway station into an underground takeover that pays tribute to the legendary works and sensational life of the musical icon. Fans and visitors can be awed while exploring the Broadway-Lafayette station from Tuesday, April 17 until Sunday, May 13.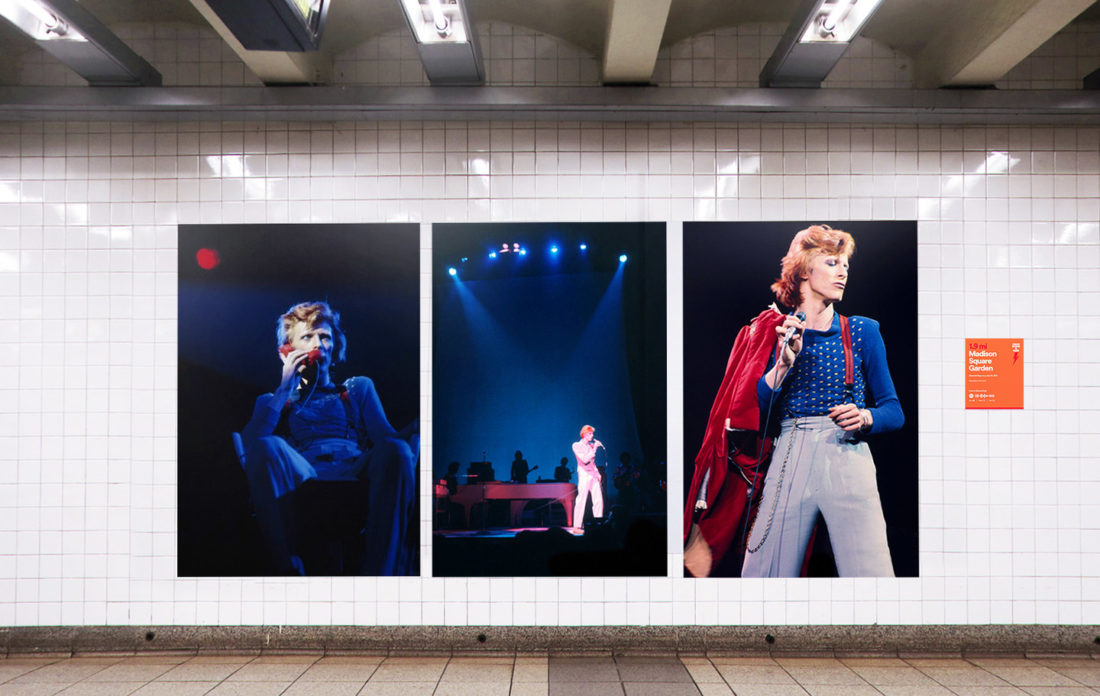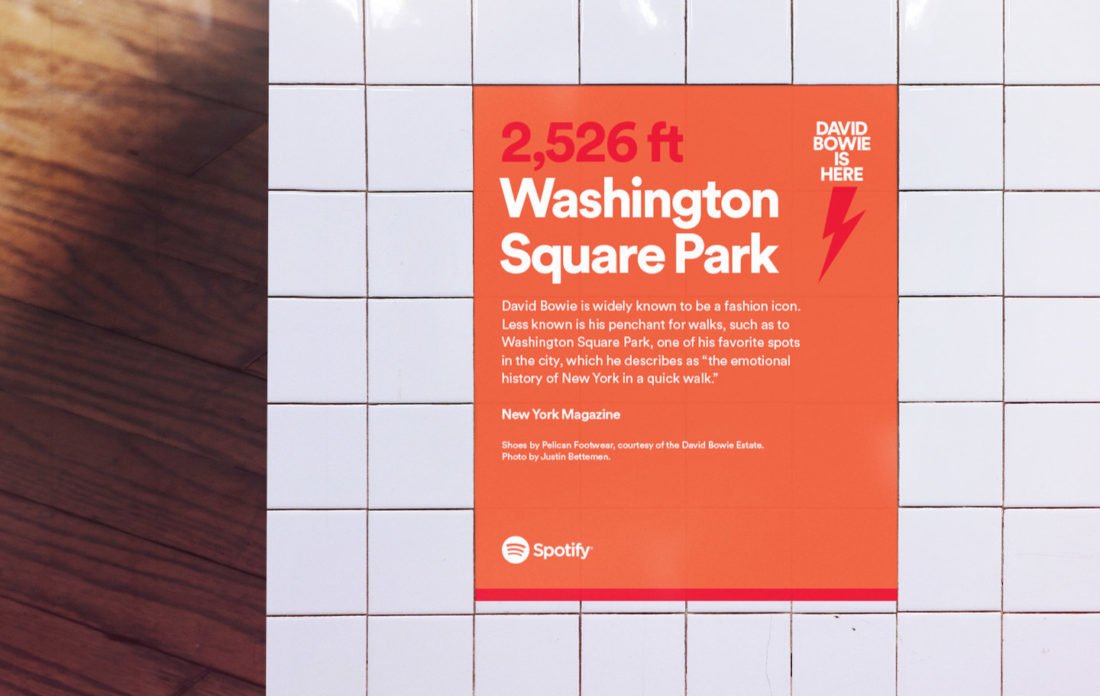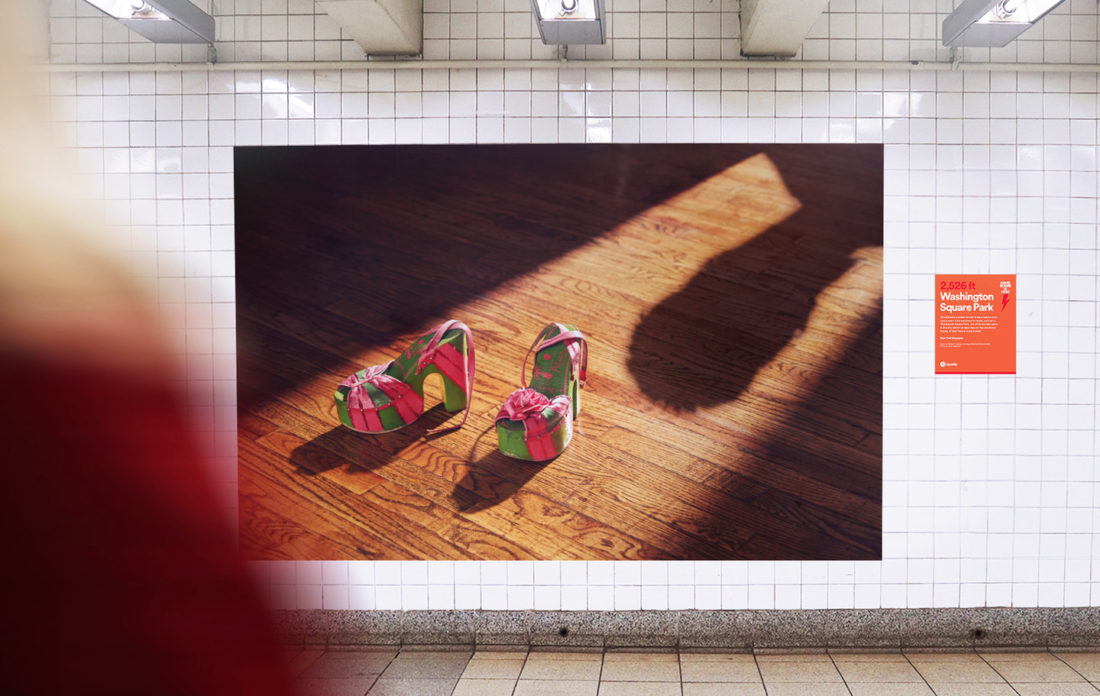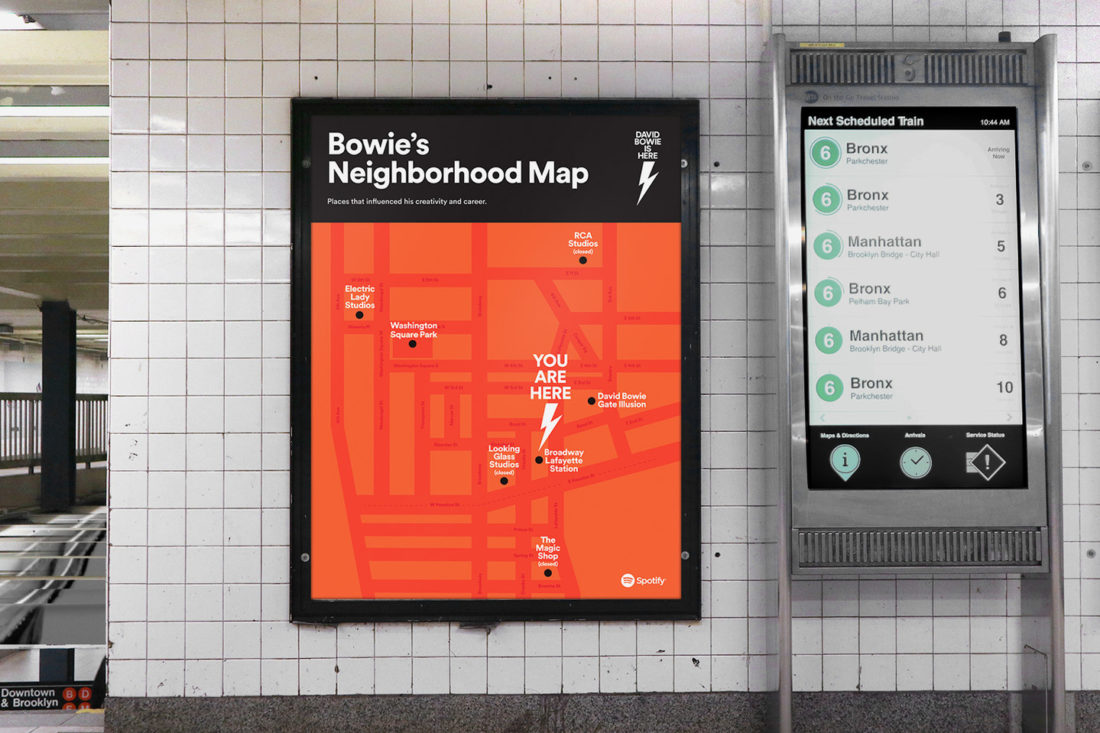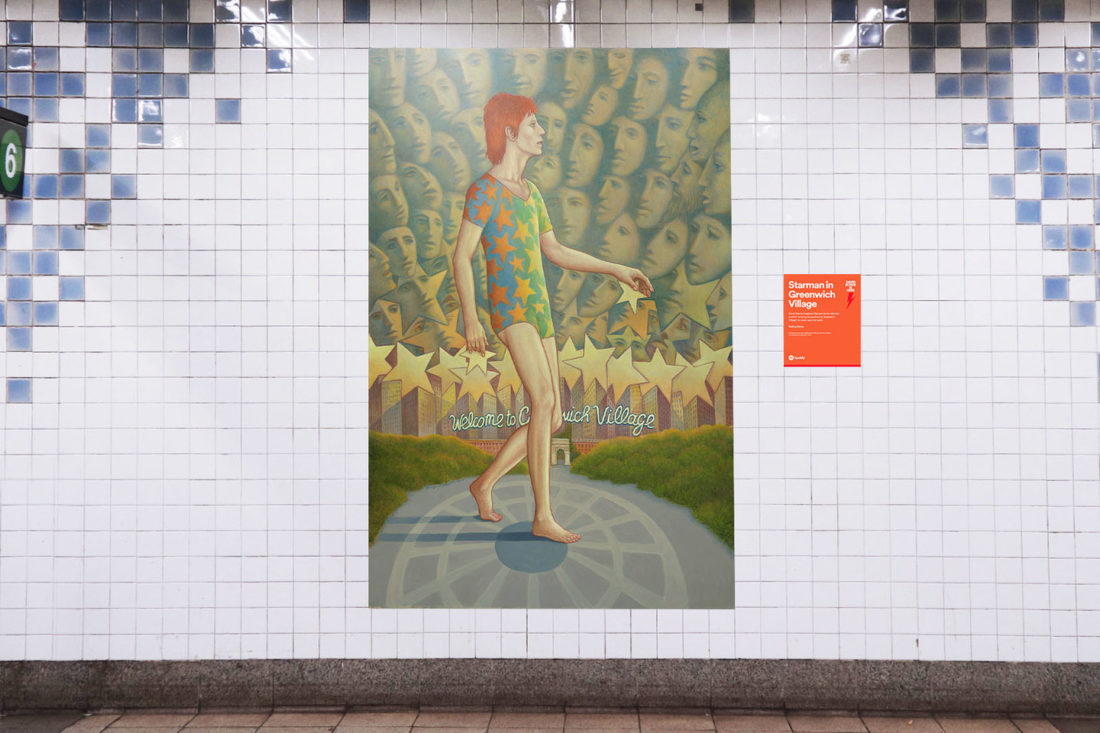 Inside the station, visitors will encounter numerous subway-wall-sized images of Bowie-inspired art, from fan-made to pieces currently on display at the museum exhibition. Each piece of art will be paired with something Bowie has said that speaks to his affection for the city and its impact on his work, giving further insight into the artist's mindset and methods. Each piece will also contain a unique Spotify code that brings fans closer to Bowie music and will accompany the underground experience.
Commuters and subway station visitors will also be able to fly away to their very own "Life On Mars" with "Tickets to Mars;" keepsake MetroCards that may be found available for purchase inside the Broadway-Lafayette station. These MetroCards, which each display one of five Bowie personas including Ziggy Stardust, Aladdin Sane, and Thin White Duke, will be great mementos for those lucky enough to snag them. Visitors can also create their own Bowie universe by posting photos of the experience with the hashtag #DavidBowieIsHere.
The intricate details that make up the subway takeover speak to key moments in Bowie's New York City history, many of which were in the neighborhood surrounding Broadway-Lafayette, where he spent over two decades. From legendary concerts at Carnegie Hall to recording sessions at studios like Electric Lady and the Magic Shop, the takeover beautifully explores how the City impacted the artist, and speaks to visitors about the truly unforgettable mark of New Yorker David Bowie.
Beyond the physical subway takeover, Spotify's multimedia format, Spotlight will further extend the everlasting magic of Bowie with the introduction of a new series, David Bowie Stories. This series will give fans an even deeper look into the life of the musical icon with content including anecdotes, tall tales, origin stories, making of's, mini-essays and more, paired with photos, video, and items from the David Bowie Archive.