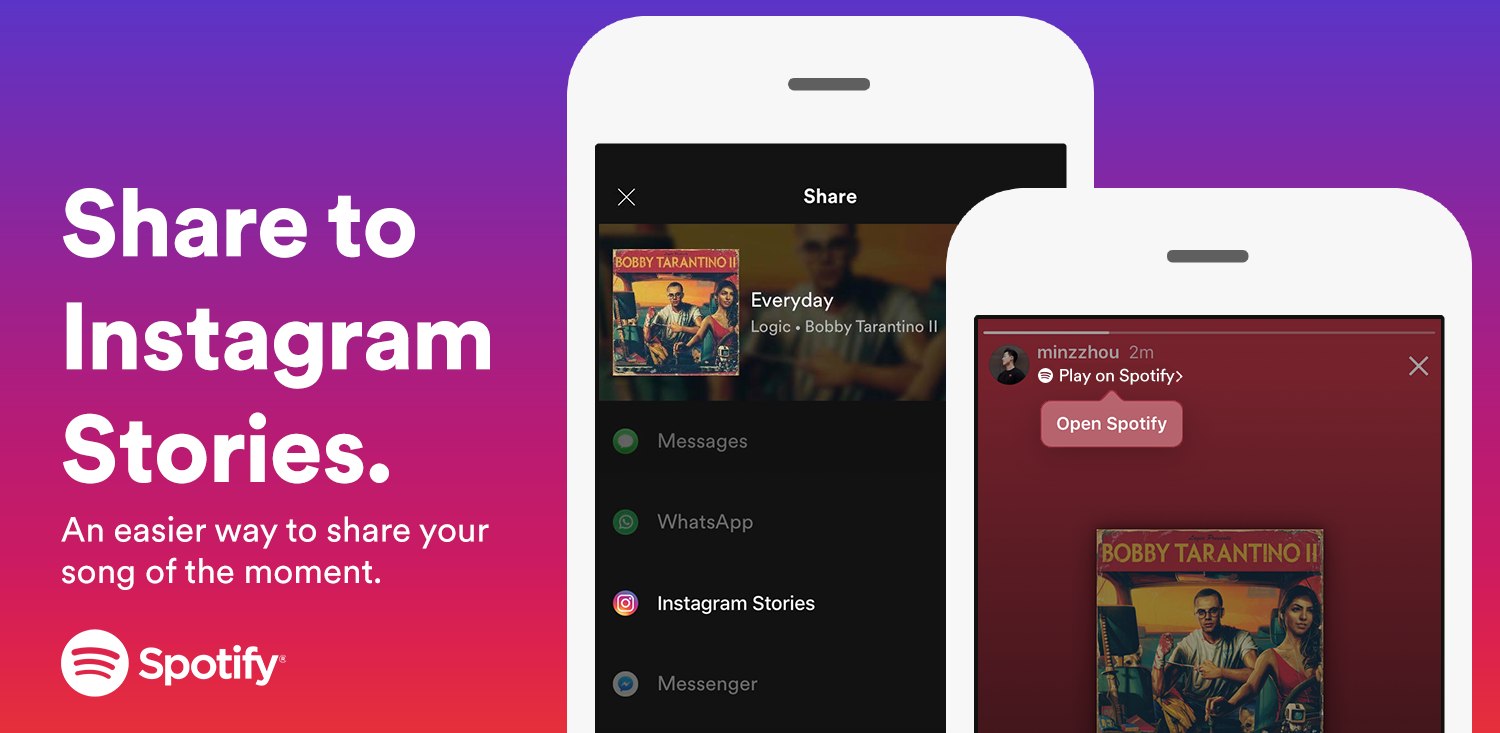 SHARE YOUR STORY
Share The Song or Podcast You're Listening To on Instagram
Say goodbye to tedious screenshot uploads and say hello to a fast and elegant new way to share what you're listening to — and allow friends to listen too. Thanks to Spotify's new integration with Instagram and Facebook, it's now easier to share what you're listening to at any point in the day.
Through Spotify's new share to Instagram Stories feature, you can now easily post whatever you're listening to on Spotify to your Instagram Story or to friends via Instagram Direct. When listening to a song or podcast on Spotify, simply tap Instagram Stories from the "share" menu, and the app will unlock custom cover art stickers for every song, album, playlist, podcast, or artist on Spotify. Use Instagram's editing tools to beautify your pic with fun stickers and captions, before sharing with friends. It's easy to use—and you don't even have to connect your accounts between apps.
When your friends check out your Story, they'll be able to tap a "Play on Spotify" button in the top left corner to listen to the music in the Spotify app or sign-up right away. It adds a whole new level to music and podcast discovery since friends will be able to get a glimpse of what you've been listening to—and you can do the same with them.
Look out for the Instagram Stories option in the "share" menu on the Spotify mobile app, now available globally on iOS and Android, and start listening, sharing and connecting.