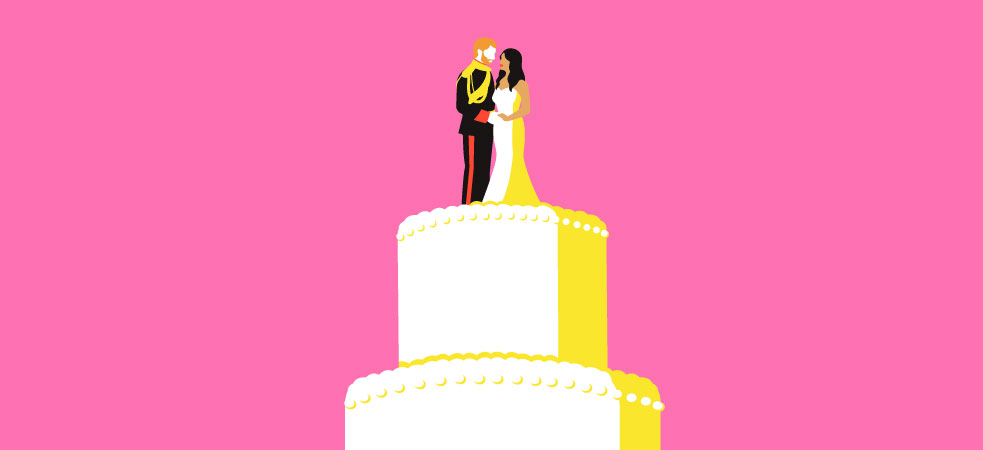 Will Prince Harry and Meghan's First Dance Feature Ed Sheeran? Our Data Says It's Likely
Will Prince Harry and Meghan Markle take their first official spin to Adele, Ellie Goulding, Elton John, or some other artist entirely? Speculation ahead of the royal wedding on May 19th leaves everyone guessing whether the pair is more into gentle and jazzy or peppy and popular jams.
If they want to be right on trend, the couple everyone's watching will go with Ed Sheeran for the first dance. In this year's Sheeran vs. Sheeran wedding playlist showdown, his song "Perfect" topped his previous song "Thinking Out Loud" for the most-popular first-dance song worldwide in 2018, according to Spotify data.
While Ed is now unofficially the king of romance, the list reveals something for every twosome's musical tastes, from first-dance classics (Etta James' "At Last" and Elvis Presley's "Can't Help Falling in Love") to modern romantic ballads (Bruno Mars' "Marry You" and John Legend's "All of Me").
For the all-important wedding playlist, Spotify users are mixing the older (Whitney Houston's "I Wanna Dance With Somebody (Who Loves Me)") with the newer (Mark Ronson's "Uptown Funk") on the dance floor.
Even if you're not on the royal guest list, get inspired for wedding season and start dancing—in the dark, or barefoot on the grass, as Ed sings—with the tracks below.
Top 10 first dance playlist tracks globally in 2018:
1. Ed Sheeran – Perfect
2. Ed Sheeran – Thinking Out Loud
3. Etta James – At Last
4. John Legend – All of Me
5. Elvis Presley – Can't Help Falling in Love
6. Christina Perri – A Thousand Years
7. Ray LaMontagne – You Are the Best Thing
8. Jason Mraz – I Won't Give Up
9. Ellie Goulding – How Long Will I Love You
10. Ed Sheeran — Perfect Duet (Ed Sheeran & Beyoncé)
Listen to the top 50 on Spotify
Top 10 wedding playlist tracks globally in 2018:
1. Ed Sheeran – Thinking Out Loud
2. Bruno Mars – Marry You
3. Ed Sheeran – Perfect
4. Whitney Houston – I Wanna Dance With Somebody (Who Loves Me)
5. John Legend – All of Me
6. Mark Ronson – Uptown Funk
7. The Temptations – My Girl
8. Christina Perri – A Thousand Years
9. Train – Marry Me
10. Daryl Hall & John Oates – You Make My Dreams