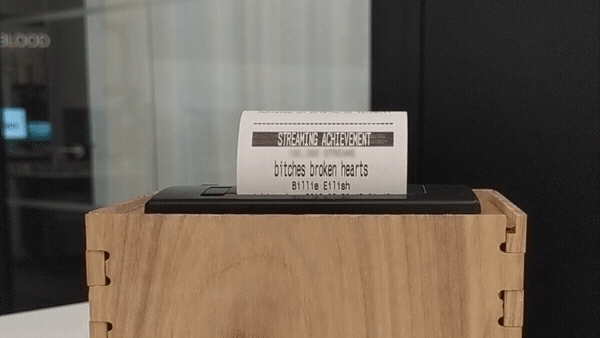 Love Discover Weekly? Thank a Hack for That
Your beloved Discover Weekly playlist started out like many other innovations at Spotify—as a line of code. But thanks to Spotify's annual Hack Week and various Hack Days, our engineers have plentiful opportunities to turn their wildest ideas into reality.
The music industry has a long history of hackathons, with Spotify as a consistent sponsor. "In fact," says longtime music hackathon participant and now-Spotify data/backend engineer Jen Lamere, "a lot of people have their connection to Spotify through some sort of hackathon, since a lot of the flagship products were made through those events. Spotify is keeping the flame alive." According to Lamere, even employees who are not software engineers can use Hack Week as an opportunity to learn coding basics throughout the week.
Most Spotify engineers from the Stockholm, New York, Boston, and Gothenburg offices participate in the week, using the time they might ordinarily allot to "normal work" to make something helpful or just plain fun. The week, which is usually in the fall, culminates in a presentation or science fair (depending on the office) in which teams demo their projects. Hack Days, meanwhile, are a little more sporadic. For the User Engagement team, they occur for two days every four weeks and include a Friday night pitch session. Then, Monday and Tuesday are reserved for hacking.
If a hack works, it might make its way into a test build of the app so that a small number of Spotify users can try it out and see if it works outside the music-nerd engineering bubble. Yet some Hack Week and Hack Days projects are focused behind-the-scenes, on ideas Spotify users will never see themselves, but still benefit from. For example, lessening the time it takes for Spotify engineers to make an app update build, or helping Spotify employees find weirdly named conference rooms more quickly. "It's all about making our lives a little easier and helping us get our jobs done," says Lamere. Other hacks, like Discover Weekly, become integrated in platform updates, or even a part of large-scale marketing campaigns.
"Spotify's culture and strong support of Hack Week is a fun way to let our engineers, designers and other employees express their creativity for innovating on music technology," says Senior Data Engineer and Hack Day Emcee Tim Chagnon. "Sometimes the best benefit from Hack Week is just the experience of banding together with a new group of colleagues and learning something new by working with people from a diverse set of backgrounds and experiences."
Check out the results of four of our recent hacks—from a site that lets you find the most dramatic part of a song, to helping immigrants better enjoy the sounds of their home country.
Where Is The Drama? (Paul Lamere)
Music Hack Day hall-of-famer Paul Lamere's web app automatically finds the most dramatic part of any song on Spotify, and plays it for you with a single click. It works by analyzing the loudness profiles of the songs, to find the passage with the biggest build-up. To try it, simply click here while playing any song through Spotify.
NPR Podcasts Notification (Jake Lehroff)
Around 125K users searched for NPR podcasts before we had them (but now we do!) Jake Lehroff didn't want to miss out, so when the podcasts launched, this hack sent an in-app notification to the users who had searched.
Milestone Printer (Skyler Johnson)
Skyler Johnson from Spotify's NYC office made the handmade-looking printer pictured above that cranks out a not-so-steady stream of statistics – a new one every time an artist breaks one of our streaming records in a country with Spotify. Most hacks don't make it to hardware status, but Skyler's is a great visualization of what our work can do.
One Hit Wonderment (Glenn McDonald)
Glenn McDonald's hack used Spotify data and stats to put the biggest one-hit wonders—from Tal Bachman's "She's So High" to Deep Blue Something's "Breakfast at Tiffany's"—in one place.
It works by ranking major artists by the percentage of their popularity that comes from their top track. Glenn also took it a step further, and made a playlist for songs that are the opposite of one-hit wonders.