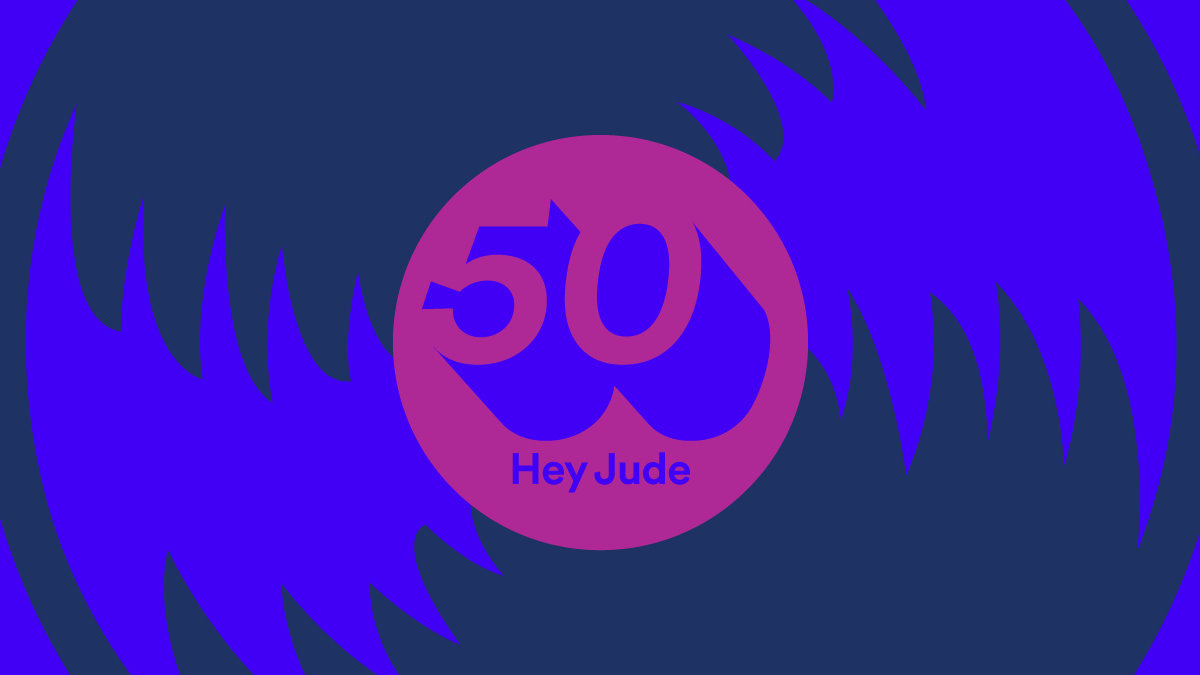 Remember 50 Iconic Years of "Hey Jude" with Spotify's Top 10 List of Cover Songs
Some songs are so iconic, the stories behind them are just as famous as the stories told within them. That's certainly the case with "Hey Jude," the 1968 Beatles classic that redefined what a pop single could be. Clocking in at over seven minutes in length, the epic track—an emotionally complex, triumphant celebration of the human spirit—was written by Sir Paul McCartney after a visit with John Lennon's young son, Julian.
As Sir Paul told Billboard in 2015, he met with Julian just after John and his first wife, Cynthia, divorced. "It came into my mind: 'Hey, Jules, don't make it bad,'" he remembered. "It's a song of hopefulness." "Jules" turned into "Jude" simply because Sir Paul liked the name. "I'd heard it in a musical—Carousel, I think."
But "Hey Jude" isn't entirely about Julian Lennon. As Sir Paul explained to Billboard, he only references the then-five-year-old Julian in "the first lines." Though he's never confirmed nor denied rumors about the song's additional meaning, John Lennon famously believed that his bandmate wrote "Hey Jude" about his new relationship with Yoko Ono (perhaps alluded to with the line, "you have found her, now go and get her").
Regardless of its true meaning, though, "Hey Jude" has remained part of the fabric of our collective imagination, and has been covered by artists across countless genres. So in honor of the song's release exactly 50 years ago, we rounded up Spotify's top 10 most-streamed versions. From Wilson Pickett's warm, soulful rendition to an appropriately theatrical take from the cast of Glee, each song on our list offers its own impassioned voice and new perspective.
Don't make it bad, Beatles fans: Stream them all below.
1. Wilson Pickett
2. Joe Anderson (from Across the Universe)
3. The Silver Beetles
4. Paul McCartney
5. The Apples
6. Erik Grönwall
7. Glee Cast (from Glee)
8. Monique Kessous
9. Eric Anderson
10. The Beatles Greatest Hits Performed by the Frank Berman Band
Honorable Mention: Elvis Presley's haunting, gospel-tinged rendition from 1972.
And of course, the iconic, original "Hey Jude" itself, released by the Beatles in August 1968.