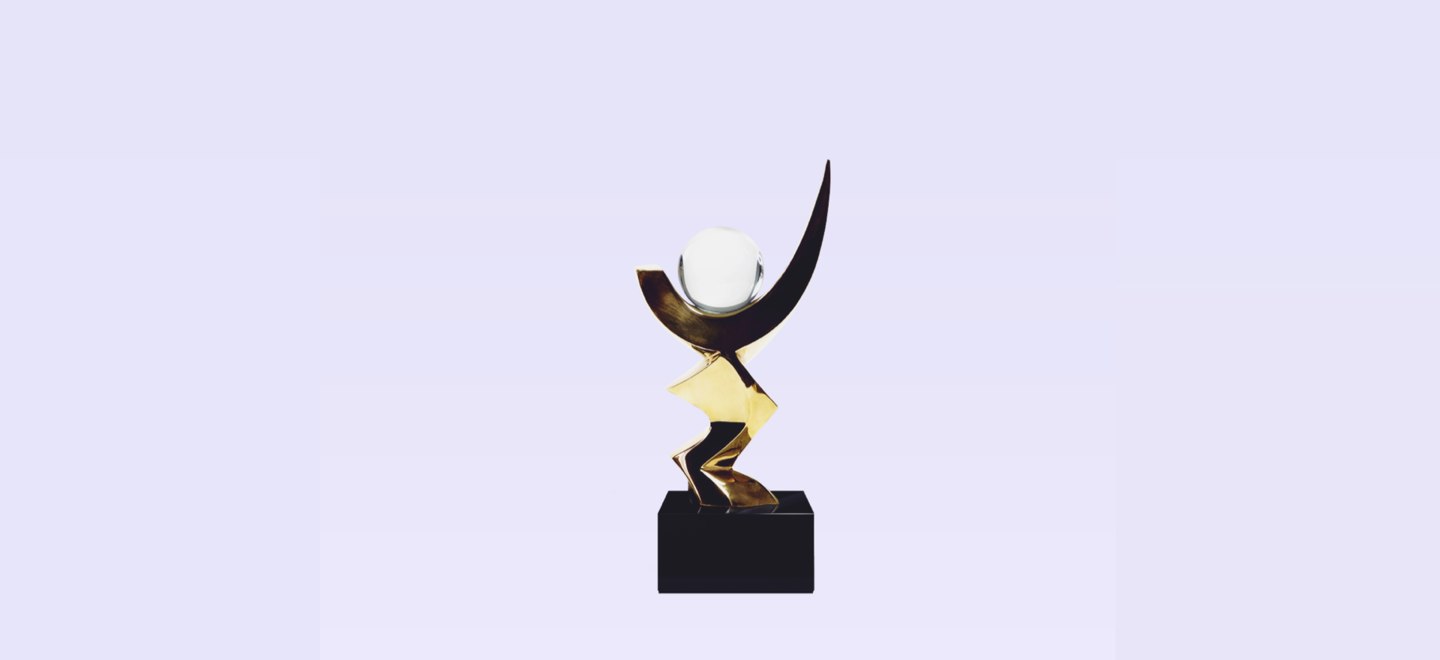 Relive the Winners and Controversies of the Mercury Prize
This week in the U.K., one great British album will be awarded the 2018 Hyundai Mercury Prize for the "best" album of the previous 12 months, as judged by a panel of UK music industry experts.
Since its establishment in 1992, the prize has rewarded innovation and creativity in music. All of the winning albums have told us something about art, music and the times we we live in. So in 2018, the competition's 27th year, Spotify–the Mercurys' digital media partner–takes a deep dive into all the previous years' winners… and all the previous years' talking points. Read on to find out who lost the cheque, who lost the plot, and who won the day.
1992: Screamadelica by Primal Scream
A wholly fitting winner of the inaugural Mercury Music Prize: a sprawling, rock 'n' rave masterpiece that crystallised the dance, and, frankly, drug-influenced change that was a-comin' to British guitar music.
They said … "This is simply one of the albums of the year under anybody's rules. It's bust the whole simmering timebomb into awesome red glare. Silly preconceptions don't matter any more. This pumps up the high and the chills out but is ultimately the quintessential celebration of why we wanna dance in the first place." – Kris Needs in Black Echoes
The token "controversy"… Bobby Gillespie (singer): "Around Screamadelicawe were talking about hallucinogenics a lot, but it went with the music. But I felt that, if you spoke about drugs openly it would kind of… demystify them. They were part of our lives and we were being totally honest. People buying our records, coming to our gigs, they were all getting wasted."
1993: Suede by Suede
The most hyped band in dawning Britpop Britain lived up to the hype with their debut album. From the opening howl of "So Young," via the charged sexual tension of "Animal Nitrate," to the glam-metal boogie of "Metal Mickey, here was a new voice for a new era."
They said…. Brett Anderson (singer): "We wrote about drama and sex, poverty and passion– subjects that hadn't been touched on in pop music for years. We wanted to pick over the minutiae of British life, and celebrate it. We pretty much kicked off what became Britpop, and for a very limited time we were proud of that."
The token "controversy"… When The Auteurs lost out, frontman Luke Haines didn't take it well. In his memoir he wrote of the post-awards party: "Brett Anderson is in the foyer lolling over an opulent Steinway that he cannot play. He fingers the piano keys in what he assumes to be a debauched, wasted manner. He is of course completely aware of the small crowd he is drawing."
1994: Elegant Slumming by M People
A feel-good, mainstream pop/club record that upset the indie purists at the "inky" music press who wanted to see Blur (Parklife), Pulp (His 'n' Hers), The Prodigy (Music for the Jilted Generation) or Primal Scream (Give Out But Don't Give Up) win.
They said … M People's Mike Pickering: "If the Mercury Prize did any good, it was that it opened up a debate. It meant that [follow-up album] Bizarre Fruit was taken more seriously when it came out. I thought the aftermath was fantastically amusing: the indignation it caused among the little inky boys."
The token "controversy"… Damon Albarn of Blur, speaking beforehand: "Yes, it would be nice to win, but Parklife has gone beyond them. We should win because the British industry ought to get behind us. They got behind Suede, but Suede haven't progressed enough and events show they couldn't handle it in the way we have."
1995: Portishead by Portishead
Neo-soul spy-jazz (with breakbeats), beamed in from Outer Space. Well, Bristol. A groundbreaking debut that still sounds brandnew 23 years on.
They said … Geoff Barrow (producer/mainman): "People used to say to me: 'God, it must be really hard coming up with a follow-up to Dummy'. The main point is, I don't know why Dummy was so successful, although I know Beth [Gibbons'] vocal is 80, 90, or 100% of it."
The token "controversy" … "Although the Mercury music prize awarded to Dummy… might have sealed the album's commercial success, for the band it was an anticlimax. [Guitarist] Adrian Utley left the ceremony halfway through, intending to watch it on TV. Luckily his girlfriend persuaded him to return, just in time to find his band had been declared the makers of the year's finest album." – Paul Trynka in Mojo
1996: Different Class by Pulp
Lyricist Jarvis Cocker, Britpop's great playwright, crafts an era-defining album; the world continues to sing along to Common People and Disco 2000 two decades late
They said … Jarvis Cocker (speaking onstage): "In actual fact we've had our award already 'cause people bought a lot of copies of our album. We'd like to inaugurate a new music award right here tonight. The award is called The Pulp Music Award and there are two contestants in it: a record called War Child and a record called Child Of War. And the winner is… War Child." He then handed over the prize cheque of £20,000 to the charity.
The token "controversy" … Rather than make an acceptance speech, Cocker recited, deadpan, the whole of John Miles' 1976 easy-listening classic "Music." Altogether now: "Music was my first love, and it will be the last, music of the future, and music of the past …"
1997: New Forms by Roni Size/Reprazent
Drum 'n' bass came of age in a thrillingly energetic double album. Uncompromising to the end, the Bristol collective marked their Mercury triumph by releasing "Brown Paper Bag" as the album's next single–all nine minutes of it.
They said … Roni Size: "The Mercury Prize upped the pace a bit. We've always had our plan in place and now it's just moving a bit faster than we anticipated. We've been shouting and screaming for this all our lives and now it's: 'Bam! OK, you b*stards, here you are.' We were prepared to work for it, but now we've been handed it."
The token "controversy"… Roni Size (again): "The thing to me is, no way was our album the best of that year. The Prodigy LP [The Fat Of The Land] was WICKED, man!"
1998: Bring It On by Gomez
Mississippi delta blues, from Southport, Merseyside, sung by gravelly old soulmen, average age 22. A revelation.
They said … Steve Lamacq, then of Radio 1: "Gomez came along at exactly the right moment. After Britpop had collapsed in on itself, there was a massive hole on the Evening Session waiting to be filled. But what we found was, people reacting against the commerciality of the Britpop wave and heading off on all sorts of strange tangents."
The token "controversy" … Elbow's Guy Garvey, quoted in an essay accompanying 2018's 20th anniversary reissue: "It's the most deserving recipient of the Mercury Prize in its history: a breathlessly ambitious and lovingly crafted masterpiece. It should be called Bring It 'The F*ck' On." Really, the most deserving ever, Guy? Your comments welcome…
1999: OK by Talvin Singh
Composer, producer and tabla player followed collaborations with Björk, Siouxsie and the Banshees and Madonna with the invigorating sound of the freshly-minted drum 'n' bass/Indian classical music crossover.
He said … "I'd heard that when Second World War pilots came back from missions alive, they were listed as 'OK.' The word felt universal. The album was played on Asian stations, urban stations and Radio 1. When it won the 1999 Mercury Prize, I was ecstatic. It felt like the end of a struggle. My father was a hardworking TV repairman, but had never owned a car. So I used the £20,000 prize money to buy him a Mercedes."
The token "controversy" … Chair of judges Simon Frith described their deliberations as "unpleasant and acrimonious."
2000: The Hour of Bewilderbeast by Badly Drawn Boy
The millennium's favourite scruffbag troubadour belied his lo-fi roots on the Manchester indie scene with his 18-track epic debut. Badly Drawn Boy–aka Damon Gough–wrote, produced and played many of the instruments on this alt-folk tour de force.
He said … "I always assumed I was never going to win because good things don't happen to good people normally."
The token "controversy" … On the night, Gough lost his £20,000 cheque. He later said: "Was it a gesture against the idea of remunerating art, or because I was drunk and didn't give a toss? All of the above. I was so overwhelmed. It was just to get a laugh, I suppose. My sense of humour isn't always understood, maybe because it's not funny."
2001: Stories from the City, Stories from the Sea by PJ Harvey
In writing her fifth studio album, the ever-changing, ever-challenging Polly Jean Harvey was partly inspired by a spell living in New York. But she was also inspired by her own back catalogue, swapping some "dreadful sounds" for a "beautiful, sumptuous, lovely piece of work." Job done.
She said [on hearing that she'd won while on tour in Washington, DC, on 9/11 ]… "I woke up to people hammering on the door, saying the Pentagon was on fire. Sadly I didn't I feel at all present in terms of winning the prize. And it was an honour for me to receive it."
The token "controversy" … Gorillaz asked for their shortlist nomination to be withdrawn, with bass player Murdoc describing the award as "like carrying a dead albatross round your neck for eternity." The cartoon rocker continued: "Mercury's that crap they stick on top hats and I want nothing to do with that class because they're all mad and they'll take you down with them. Listen, you may live in an insecure bubble and constantly need daddy to give you praise for the dry little offerings you timidly serve up, but I don't give a monkey's."
2002: A Little Deeper by Ms. Dynamite
British hip-hop, and a female voice in British female hip-hop at that, is finally recognised in a game-changing moment. So late in the rap game, of course, it shouldn't have been pioneering… but Niomi McLean-Daley's debut was exactly that.
She said … "When the Mercury Music Prize happened it totally turned my life upside down overnight, in a good way–and a bad way. But I appreciate it all. I can definitely say with the experience that I have now, that it really helped me to grow, as an artist and as an individual."
The token "controversy" … David Bowie, nominated for his Heathen album–widely seen as his best album in almost two decades–didn't win, reigniting the near annual "what does the Mercury actually reward?" debate.
2003: Boy in da Corner by Dizzee Rascal
Bold, blistering and bracing, this was the straight-talking, sonically adventurous sound of inner city Britain. Street sounds and street culture collided as 19-year-old Dizzee became the youngest Mercury winner, and the first internationally recognised voice of grime.
He said [speaking in 2009] … "I've got to say, that was when my life changed. I didn't know what was happening, what the f*ck to do! There were paparazzi outside my mum's house! Nothing has been the same since …"
The token "controversy" … "If it wins the Mercury and becomes the middle class's annual 'street' purchase, a million dinner parties will grind to a halt." – Nick Hasted, The Independent
2004: Franz Ferdinand by Franz Ferdinand
Sharp-suited, sharp-thinking arthouse indie you could dance to, courtesy of a four-piece guitar band formed in the environs of Glasgow School of Art. The UK peak of the early Noughties guitar-band explosion.
They said … Nick McCarthy (guitarist): "We were ready to leave our seats and then it was us who had to get up! I didn't really care, but when we actually won it was quite a good feeling, and we got to meet Brian Eno as well. That was pretty good."
The token "controversy"… Beforehand, it was declared that it would be a "disgrace" if 59-year-old rank outsider Robert Wyatt won. But it was Wyatt who said it, so that's OK.
2005: I Am a Bird Now by Antony and the Johnsons
Beautiful, graceful, occasionally baroque chamber pop that brought discussions of gender fluidity to the musical forefront a decade ahead of the wider cultural discussion. Breathtaking.
He said … "It transformed my life. I was 35 when that happened so I'd had a lot of adult reference for other kinds of ways of living life. It wasn't like I was 18 and just took it for granted. I was very aware of how unusual the situation was. It was amazing, and it took me a while to come to terms with it."
The token "controversy"… Nick Hodgson, drummer with defeated finalists Kaiser Chiefs, wasn't happy that English-born Hegarty had moved to the U.S. when he was 10: "He's an American, really. It's a good album, but it's daft he's got in on a technicality."
2006: Whatever People Say I Am, That's What I'm Not by Arctic Monkeys
Straight outta Sheffield, the Monkeys were the teenage youthquake that ruled 2005/6 with their record-breaking debut (the fastest-selling debut in British music history). To be honest, they're still doing quite well now.
They said … Alex Turner (singer, speaking onstage): "Normally it doesn't go to a band that's sold as many records as we have, to put it bluntly. But, still, we're very pleased with it 'cause it's… good tunes really, that's what we strive to do. And no tricks, really, 'cause there's too many people trying to do too many tricks."
The token "controversy" … Certain observers thought another Sheffield artist should have won: "Somebody call 999, Richard Hawley's been robbed …" But it was Arctic Monkeys who thought that, so that's OK, too.
2007: Myths of the Near Future by Klaxons
The briefly voguish sound of new rave reached its solitary peak with the victory of the thunderous rave psychedelia of the London-based four-piece.
They said … Jamie Reynolds (bass): "The Mercury Prize has got a lot of respect, and people took us more seriously after it happened, particularly internationally. The change was on an eyebrow-raising level. We were like: 'We've won, that's the cherry on the cake, let's move on.' Maybe we ended the campaign too soon; it was a slightly weird choice on our part. Perhaps we should have put out another single from the record and kept pushing it."
The token "controversy" … When the winners took to the stage to collect their prize, the surprised band were rather "refreshed." Klaxons, it seems, weren't the only ones who expected, say, Amy Winehouse's Back to Black to win.
2008: The Seldom Seen Kid by Elbow
Good guys always don't finish last: a victory for the much-loved Mancs four albums and almost 20 years into their career–followed by a Brit Award, two Ivor Novellos and the endless life of stand-out song "One Day Like This."
They said … Guy Garvey (singer): "When we won last night, we said it was the best thing that ever happened to us. And it was. We weren't trying to look sweet. To be honest, we spend a lot of time trying to look cool and hard. But it's the truth–it's the biggest deal in the country in terms of music awards so we were over the moon. We thought Radiohead would get it as they're consistently the greatest band, but the entire shortlist was strong."
The token "controversy" … Enigmatic underground dubstep artist Burial, true to form, didn't turn up for the awards ceremony. Talk about the seldom seen kid …
2009: Speech Therapy by Speech Debelle
Jazz-influenced lyrical hip hop that was a refreshing and left-field victory, not least because it was the first win by a female artist in seven years.
She said … "I'm the first woman to win the prize since Ms Dynamite in 2002. A woman has got to win at some point after all. Ms. Dynamite's music didn't necessarily inspire me but the fact that she won the award did. It made the Mercury Prize a reality to me. I think that being black, female and in hip-hop in the U.K. has got most things against it right now. So in terms of my music and what I am doing, the prize is a very positive thing."
The token "controversy" … An unexpected win that didn't result in the expected increase in sales–Speech Therapy peaked at Number 65 in the UK charts.
2010: xx by The xx
Glacial-yet-warm, minimal-yet-transporting electronica-noir, crafted by four school friends from south London, dreamt up in a bathroom-sized basement.
They said … Romy Madley Croft: "It was a shock. It was our first awards thing. I was just thinking about going through the whole red carpet thing, getting our pictures taken… Then we got through the meal, had a few drinks, and suddenly it was: 'Oh, sh*t, forgot about the performance …' Then that happened."
The token "controversy" … Biffy Clyro's Only Revolution, only the third hard rock album to ever be nominated, didn't win. Hard rock remains a perennial Mercury bridesmaid.
2011: Let England Shake by PJ Harvey
A complacency-shaking, poetic meditation on war, militarism and nationalism, inspired by the accounts of soldiers and civilians in conflicts ranging from World War 1 to Iran and Afghanistan –and, yet, gorgeous.
She said … "I realise much more now today than, for instance, 10 years ago, the impact that it has. I think the Mercury Prize has grown a lot in stature since then anyway. It's a much bigger event now. It's become greatly televised– I think it wasn't even televised in 2001. Back then, also because of what was happening [on 9/11], it didn't really register very much to me or to anybody else, I don't think. But this time it's been overwhelming … I've heard from friends all over the world that have heard about it."
The token "controversy" … Adele didn't perform on the show due to a chest cold. In her inimitable style, she told the room, and the TV viewers, this made her "f*cking gutted."
2012: An Awesome Wave by alt-J
Another year, another win for an artist's debut. Beguiling maths-indie made by a four-piece who met at Leeds University. Only five years in the making …
They said … "We might just thank everyone in team alt-J who has ever made a difference to us. And our parents … Thanks for not making us get jobs!"
The token "controversy" … Richard Hawley, again nominated, declared "down with downloads" as he saluted the Mercury's championing of The Album: "An album is a sequential series of musical events that elicits an emotional response–all you need to do is give it your time…" Buying MP3s, he suggested, is like "buying a bucket of steam."
2013: Overgrown by James Blake
Chilltronica, anyone? Self-effacing north London bedroom producer steps, blinking, into the spotlight with glitchy beats, stuttering synths, and fluting vocals. Soon, he'll have Kanye and Beyoncé on speed dial.
He said … "It was a fun evening, although it was good to get out of the country immediately afterwards–two days later I flew back to America to continue the tour. We actually cancelled a few shows to come back for the Mercury, which is a good thing–the last thing you want to do as an English person is be in America when you win a British award."
They token "controversy" … James Blake, on being mistakenly introduced as James Blunt by host Lauren Laverne: "My first reaction was laugher. I didn't actually hear her do it. But had I heard it, I would have gone and done "You're Beautiful." I know the song, I could have done it, and I would have. I was kicking myself afterwards. It was the perfect opportunity to sing a song that actually sold some records."
2014: Dead by Young Fathers
Jolting, experimental Afro-Scottish hip-hop from an Edinburgh based trio who have barely let up since. Two albums quickly followed, as well as a starring role on the soundtrack to T2, the Trainspotting sequel.
They said … Alloysious Massaquoi: "People back home were going to watch us on TV, but there was an audience of industry folk who probably haven't been exposed to a band like us before. Win or lose, we'd already won. I saw the excitement in my parents' eyes and it made me feel proud to be in this group."
The token "controversy" … Young Fathers allegedly refused to smile for the photographers as they posed with their award. Tsk.
2015: At Least for Now by Benjamin Clementine
Vaultingly ambitious, otherworldly torch songs, beamed in from Edmonton, north London, via a spell living rough in Paris.
He said … "I was pleased to be in that moment. Because that moment was much more of a reward than the award itself. But, yeah, I was very happy winning because it showed the record label that it isn't about selling a lot of records. It's about doing what you want to do and people seeing it. And in fact people might not even like my music. They might just like the way I'm going about my music and that I'm just doing my own thing."
The token "controversy" … Clementine invited his fellow nominees onstage, dedicated his award to the victims of the Paris terrorist attacks, and requested a silent tribute rather than the usual beery bonhomie.
2016: Konnichiwa by Skepta
Thirteen years after Dizzee Rascal's Boy in da Corner took home the award, grime rides again with a (literally) homemade triumph. A win that made the Mercury relevant to a younger generation, seemingly at the expense of close runner-up Blackstar, David Bowie's final album.
He said … "I stayed [at the after party] for a little bit then I just went home, sat on the beanbag in my front room and just looked out of the window for, like, five hours … The thing about awards is that a lot of those moments are about the whole world telling you that you deserve it and rah, rah, rah. I'm very appreciative of that but I love experiencing stuff by myself. Because it feels different. You know the truth and you can hear what the voice in your head is saying properly."
The token "controversy" … Radiohead were nominated for A Moon Shaped Pool, their fifth nod, making them the most nominated act in the Mercury Prize's 26 years. They still haven't won.
2017: Process by Sampha
A piano-and-beats R&B wonder, in part a reflection of the grief the south London singer-songwriter experienced after the death of his mother.
He said … "It's taken me quite a while to feel like I was emotionally stable enough to write my own record and people have just been incredibly lovely and understanding … It feels like a weight off my shoulders."
The token "controversy" … Ed Sheeran, arguably the biggest artist in the world right now, didn't win for ÷ [Divide]. But, again, is the Mercury about "bigness"? The jury, as ever, is out …
The 2018 Mercury Prize will be awarded on Thursday, September 20th at 7pm BST. Until then, listen to songs from this year's shortlisted entries.
The 2018 Mercury Prize will be awarded on Thursday, September 20th at 7pm BST. Until then, listen to songs from this year's shortlisted entries.