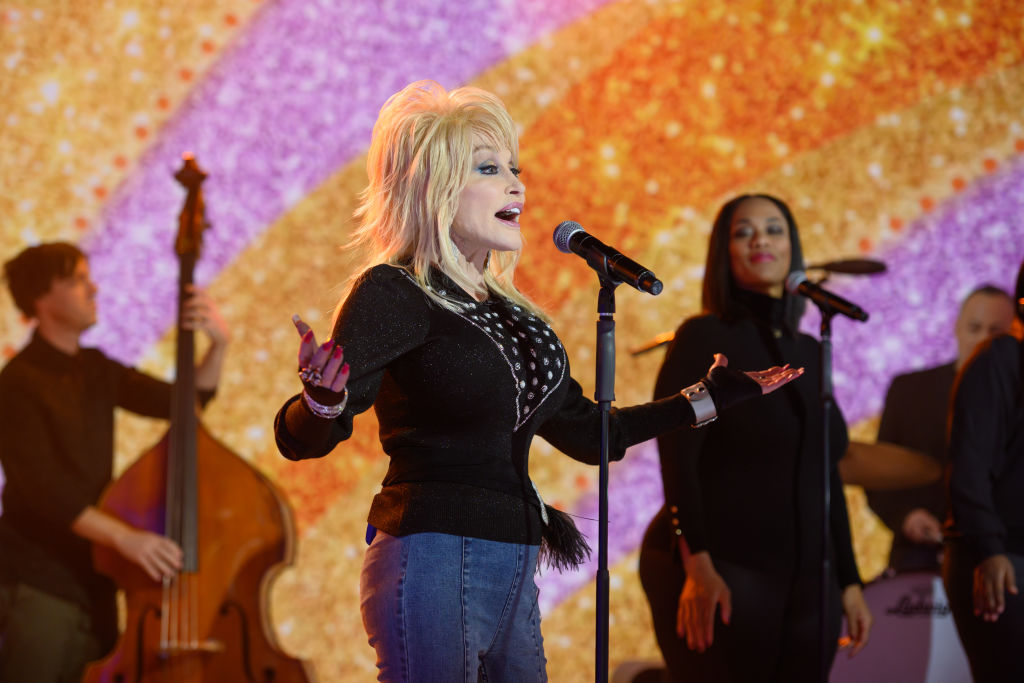 Long Stream the Country Queen
Why Dolly Parton's Star Power Works 24-7, Not Just 9 to 5
Country music icon Dolly Parton just celebrated her seventy-third birthday, and her megastar status shows no signs of fading. Legions of new listeners are discovering classic Dolly songs due to her enduring—and commanding—presence in pop culture.
Put it this way: If you don't follow country music, you probably don't know that Parton released four new albums in the past eight years. But it was hard to miss the buzz over Parton's instrumental role in the soundtrack of Dumplin', the recent Netflix movie starring Danielle Macdonald and Jennifer Aniston. Including hits "Here I Am" and "Girl in the Movies," the soundtrack exposed millions of younger listeners to a wide swath of Parton's music, particularly chart-topping classics like "Jolene" and "9 to 5."
Just three days after Dumplin' premiered on December 7, streaming of Parton's entire catalog popped 132 percent compared to the previous month. The biggest surges came from listeners under 29 and living in the Northeast of the U.S., outside Parton's traditional Southern stronghold. All the more impressive is that Parton's rise into the millions of daily streams came during the heart of the holiday season, when most artists' hits make way for Christmas music.
It isn't just Dumplin' luck, however, that Parton transcends the country genre. It's consistency. Parton's star power routinely gets a boost from her heartfelt tunes that enhance TV shows and movies.
Her 2006 song "Travelin' Thru" for the soundtrack to the film Transamerica was nominated for an Academy Award. ("Girl in the Movies" was up for a Golden Globe this year.) On an episode of "The Voice" in 2016, Miley Cyrus brought down the house crooning "Jolene," a heartbreaking bluegrass ode to jealousy, alongside Parton. Her tunes have also played on everything from "Dancing With the Stars" to "So You Think You Can Dance" to "Britain's Got Talent,"and the list goes on.
Parton will continue to pop up in pop culture — and likely once again expand her following — later this year, when Netflix runs a Parton-produced eight-episode series about her life and music. Expect the popularity of her music—old and newer tracks alike—to rise again.
Enjoy Parton's new songs and updated recordings of her classics on the Dumplin' soundtrack here. Or take a deep dive with our exclusive This Is Dolly Parton playlist.