TONY, TONY
Broadway's Broadening Appeal
There's a certain magic involved with attending a Broadway show—whether it be a Rodgers and Hammerstein revival, or a brand-new production from Anaïs Mitchell. And now, due to streaming, fans can experience that Broadway magic from the comfort of their headphones.
In fact, as streaming on Spotify has become more widespread, there's also been an increase in streaming of the Broadway genre. From 2012 to 2018, we've seen an 81% surge. People are taking to Spotify to prep themselves for highly anticipated shows, re-live their favorites, or experience musicals they might not have gotten a chance to see.
Additionally, showtunes listeners complete Broadway albums in the prescribed song order at 124% higher a rate than that of people who complete non-soundtrack albums. There's truly something to be said about experiencing a musical's story the way the writers and composers intended.
In honor of the 73rd Tony Awards this past weekend, we looked into streaming of musicals over the last 90 days to see which performances have that everlasting Broadway magic.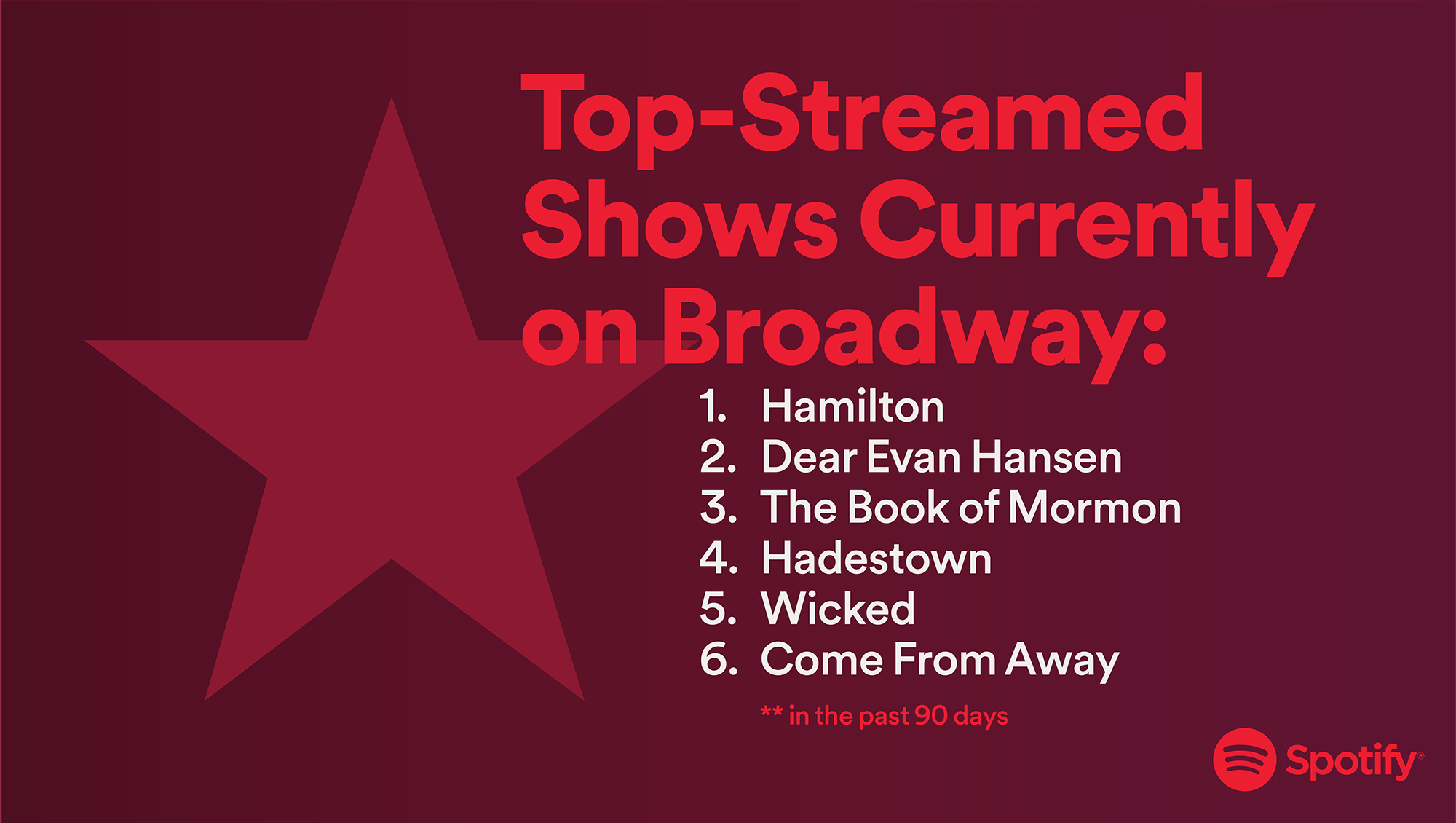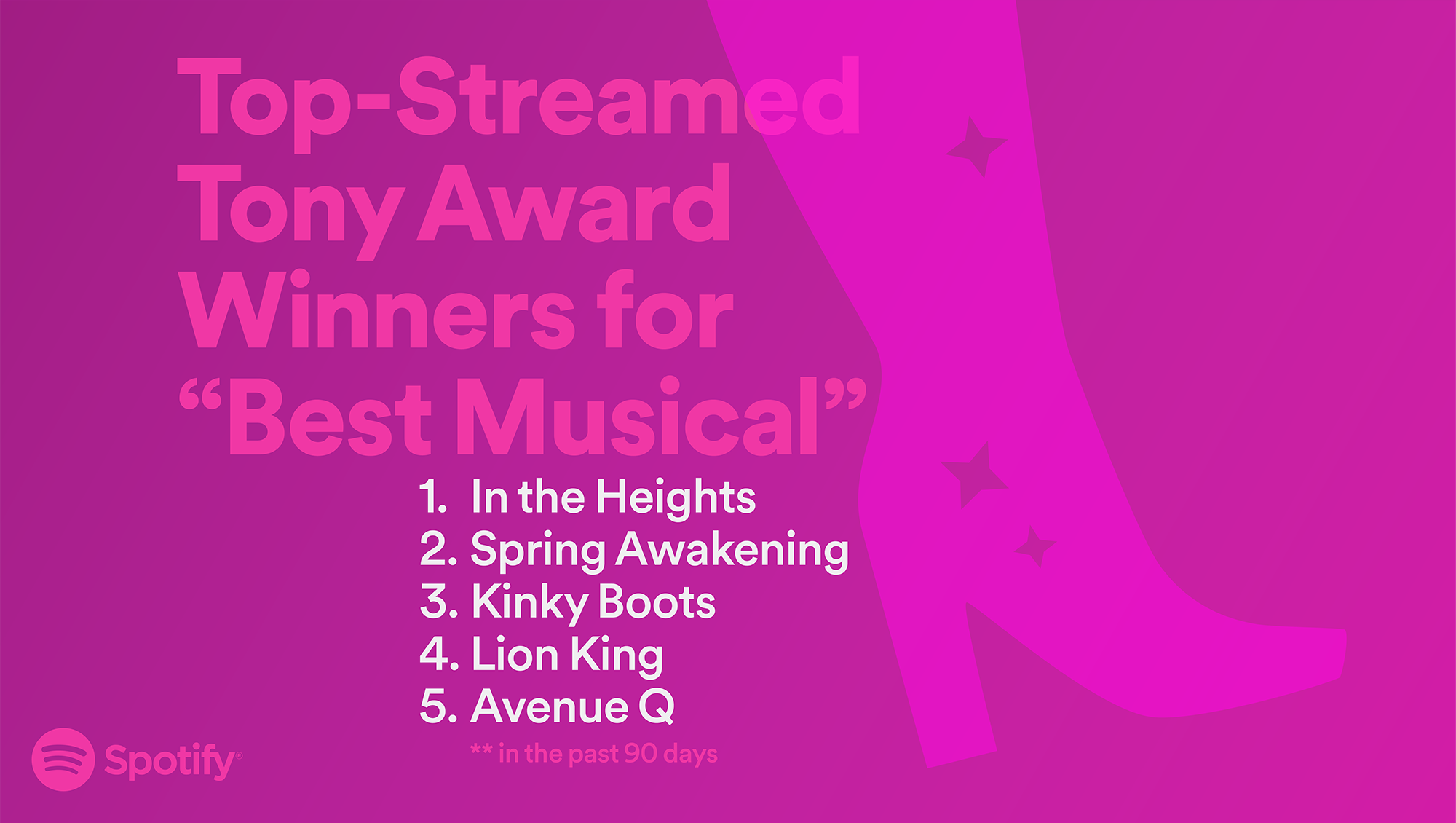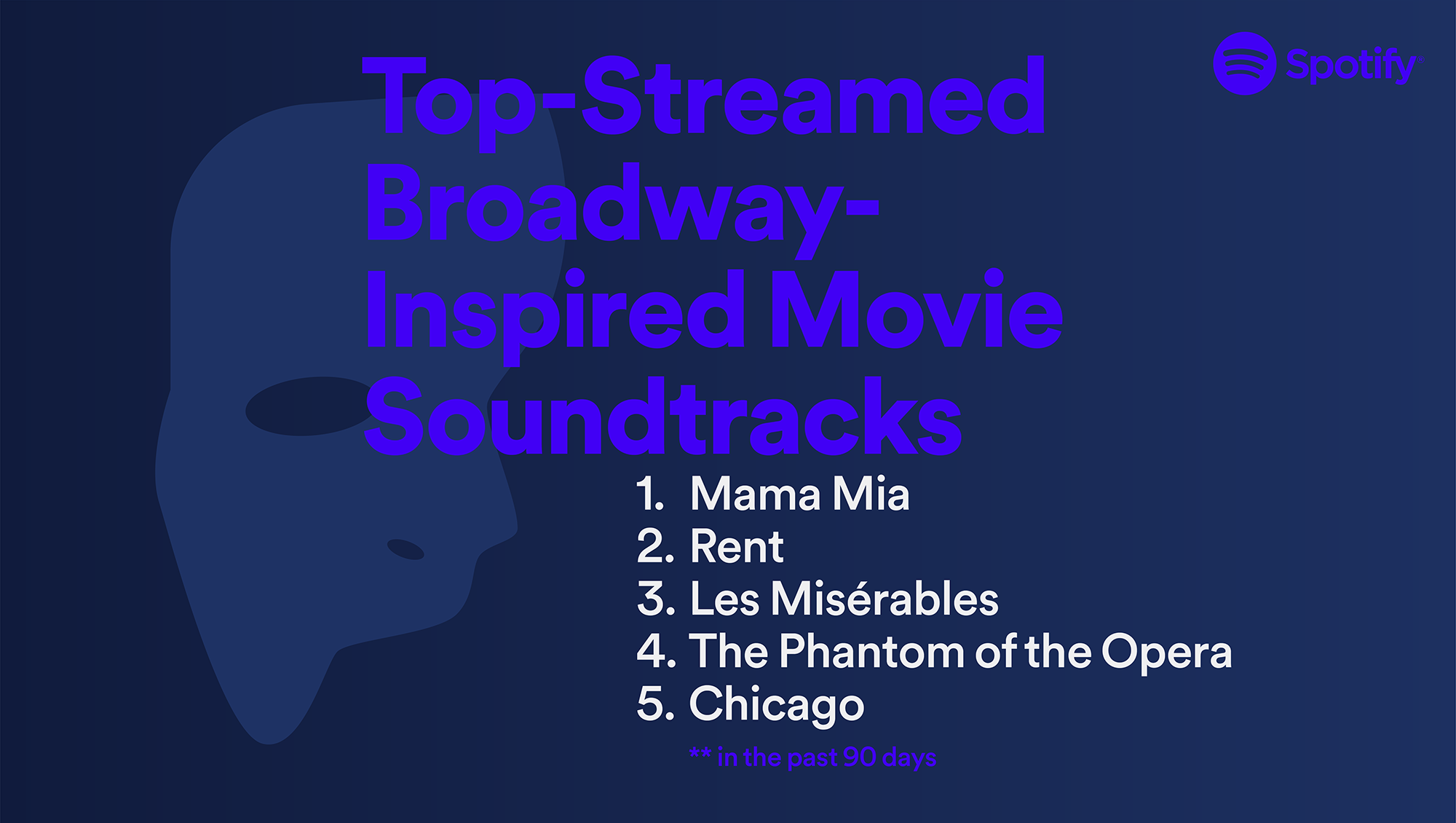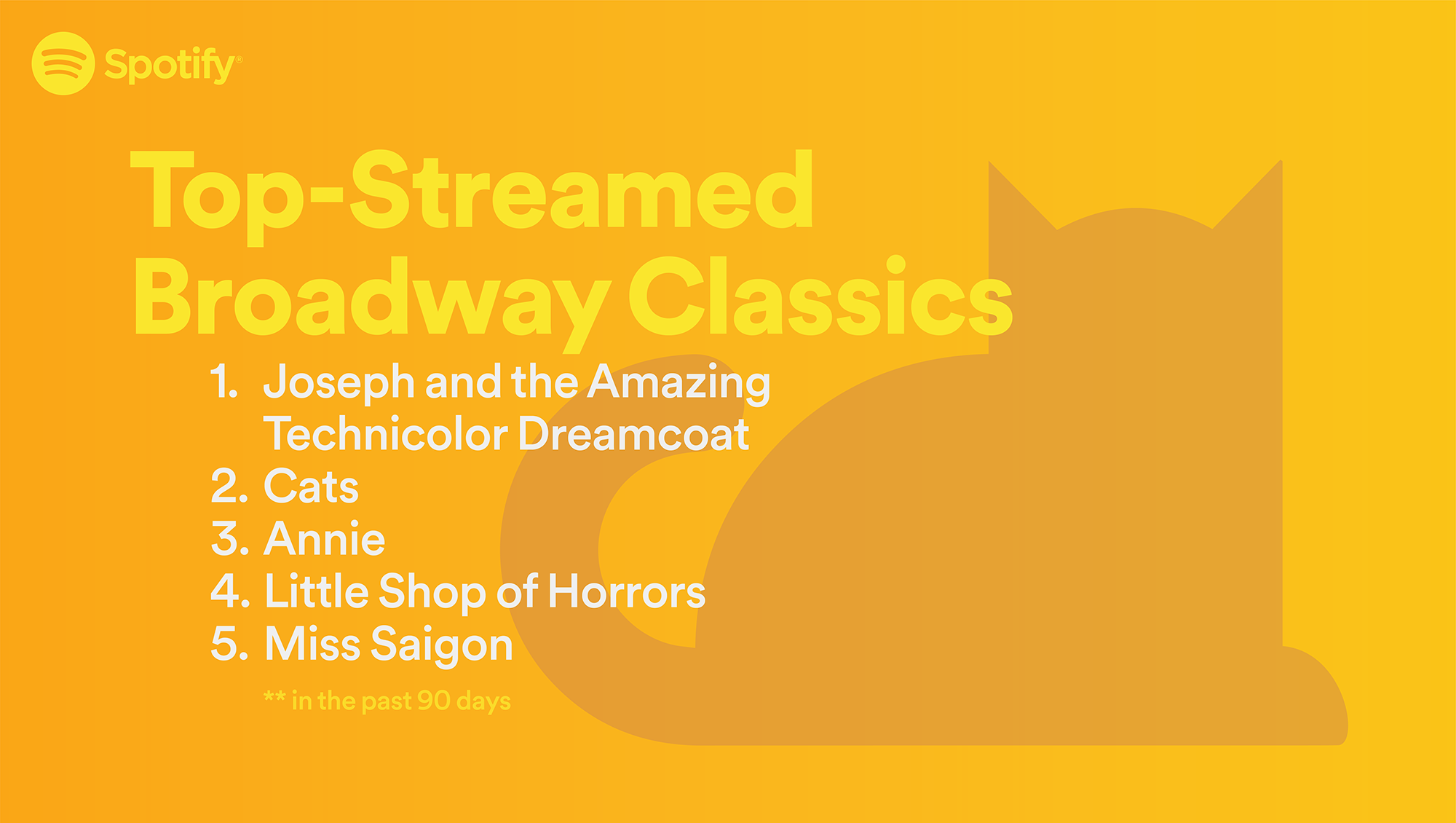 Stream Hadestown, the Tony Award-winning best musical of 2019, below.