STUDIO IT'S HITS
Swedish Pop Star Tove Lo Kicks Off New Nordic Spotify Studio Program With Veronica Maggio Cover
From ABBA to Robyn, pop music remains one of Sweden's greatest exports. And among the artists who have risen to international acclaim is Tove Lo, who helped us kick off the new Nordic Spotify studio program Studio It's Hits by covering Swedish pop star Veronica Maggio's "I'm Coming."
Studio It's Hits is an extension of Sweden's most popular playlist, It's Hits Sweden. The program invites some of the region's top artists and songwriters to showcase their talent and creativity—whether by recording a cover, remaking one of their own songs, or releasing something totally new. 
"Our ambition is always to support artist creativity and make a positive impact in their career," says Johan Seidefors, Head of Content Nordics, Spotify. "Through combining this new studio program with the extension of our biggest and most popular playlists, we can give more artists the chance to come to our studio, record something new, and present themselves to existing and new fans." 
Tove's cover was recorded earlier this year in Spotify's headquarters studio in Stockholm. You might be familiar with the original version, "Jag kommer," which has remained popular since its release a decade ago.
"This song has been one of my absolute favorites since it came out," Tove told For the Record. "I have so many memories of it, and I've always been so impressed with Veronica Maggio's way with words. I could never write in Swedish the way she can. It's the perfect mix of poetic, 'everyday romance' and making the Swedish summertime feel epic and melancholic all at once."
While the original song—which has amassed over 65 million streams on Spotify—was written and recorded in Swedish, Tove recorded her version in English. The song was produced by up-and-coming producer Elvira Anderfjärd.
"It was such a cool challenge to translate something so close to my heart and to work with my band and Elvira in the Spotify Studio. Experimenting and playing around with the sound was the perfect studio experience I know and love."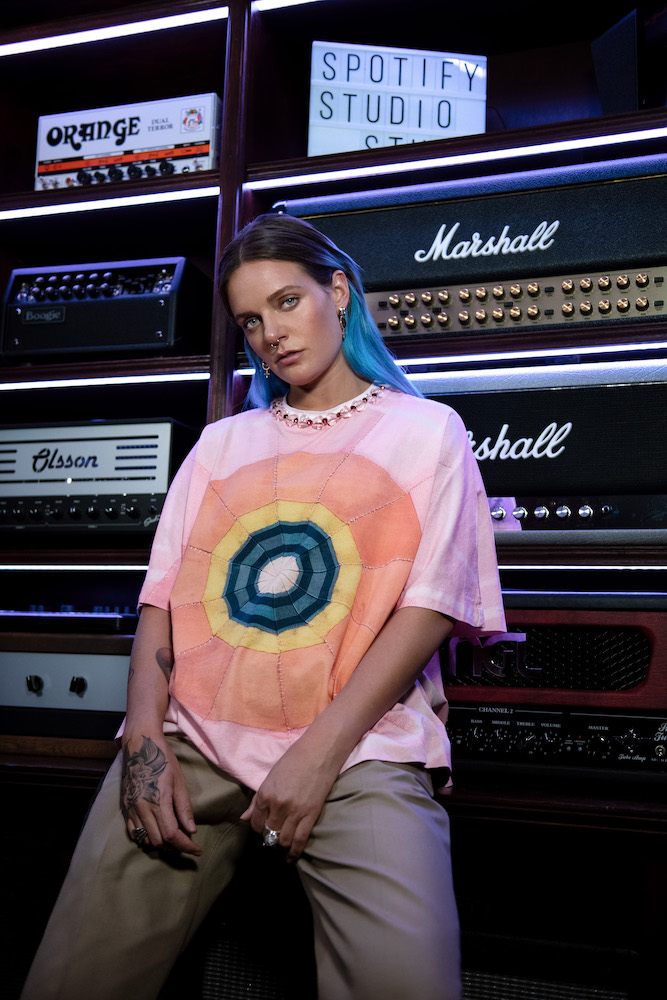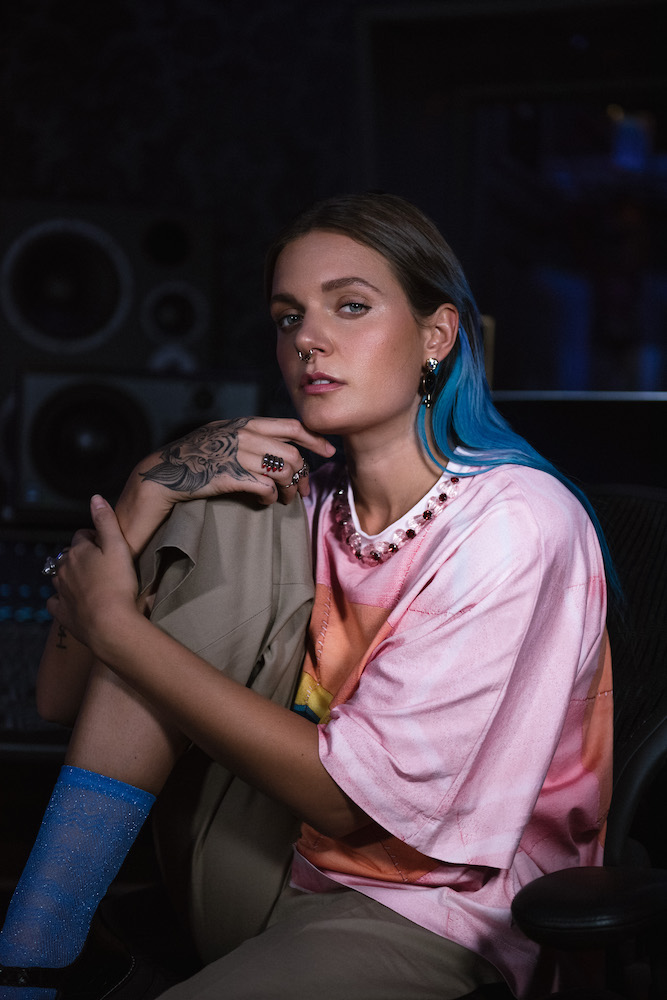 Photo credit: Paulina Torbjörnsen
We spoke with Tove after her Studio It's Hits session to talk about the experience, plus her recent work as an artist. Check it out below.
What excited you most about the Spotify Studio It's Hits opportunity?
The playfulness of it! Picking one of my favorite songs and then getting to experiment with it in that studio was very inspiring.
What inspired you to cover a Veronica Maggio song? Why do it in English?
I can't express enough how much that song and her music mean to me. I listen to her a lot—when I'm homesick especially! I thought it would be fun to see if the song would translate well, if it connects with me equally in English. Turns out, it does!
Other than language, what new elements did you bring to this cover?
Together with my band, Gustav Vernet, and producer Elvira Anderfjärd, we created a more melancholic and dreamy dance version, more in the vein of my sound. It was important not to lose the magic of the song but make something sonically new. 
If you could have any artist cover one of your songs, who would you choose and why?
SO MANY! I'd actually love to hear Veronica do her thing to one of my songs. And translate it to Swedish!
Listen to Tove Lo's cover of "I'm Coming" below.