HAPPY TOGETHER
New and Existing Telkomsel Customers Can Now Get Three Months of Spotify Premium at No Charge
Spotify and Telkomsel, the largest wireless network provider in Indonesia, are teaming up for an offer that's music to everyone's ears. For the first time ever, new and existing postpaid Telkomsel customers can get three months of Spotify Premium on us—no credit card required. 
Eligible Telkomsel customers who sign up through their KartuHalo Telkomsel bills will have access to all the features Spotify Premium users around the world know and love for the first three months, including offline downloads, unlimited skips, and ad-free streaming of more than 50 million tracks with no data charges.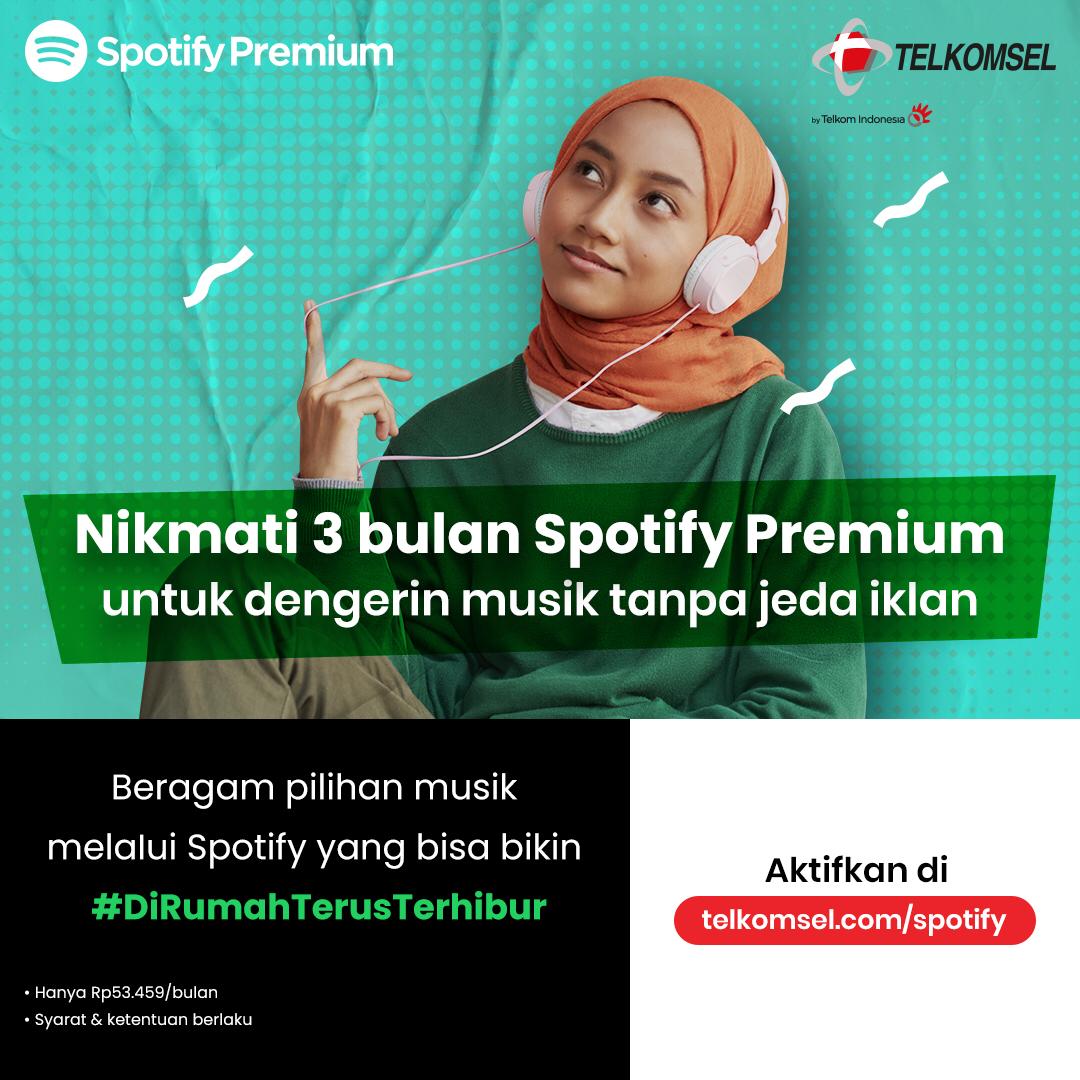 "At Spotify, we believe all audio fans should have control of their listening experience and easy access to their favorite music and podcasts wherever they are," said Gautam Talwar, Spotify's Managing Director of Southeast Asia. "Through this partnership with Indonesia's biggest mobile operator, we can enable millions of Indonesians nationwide who don't use credit cards to sign up for a three-month trial of Spotify Premium."
The two companies have partnered since 2019—the deal allows Telkomsel postpaid and select prepaid customers to stream Spotify without being charged for data. Listeners who opt in for this latest offer will also be able to take advantage of the added bonus.
After the three-month trial ends, customers can continue their Spotify Premium subscriptions for 53,459 IDR a month and pay through their existing Telkomsel postpaid plans. That means one convenient bill for your wireless service plus access to all your favorite songs and podcasts at your fingertips. Now that's a win-win.
New and existing postpaid Telkomsel customers can sign up now for three months of Spotify Premium on us at no charge. And check out the Musik Indonesia Hub to discover playlists, new releases, and more coming out of the country.