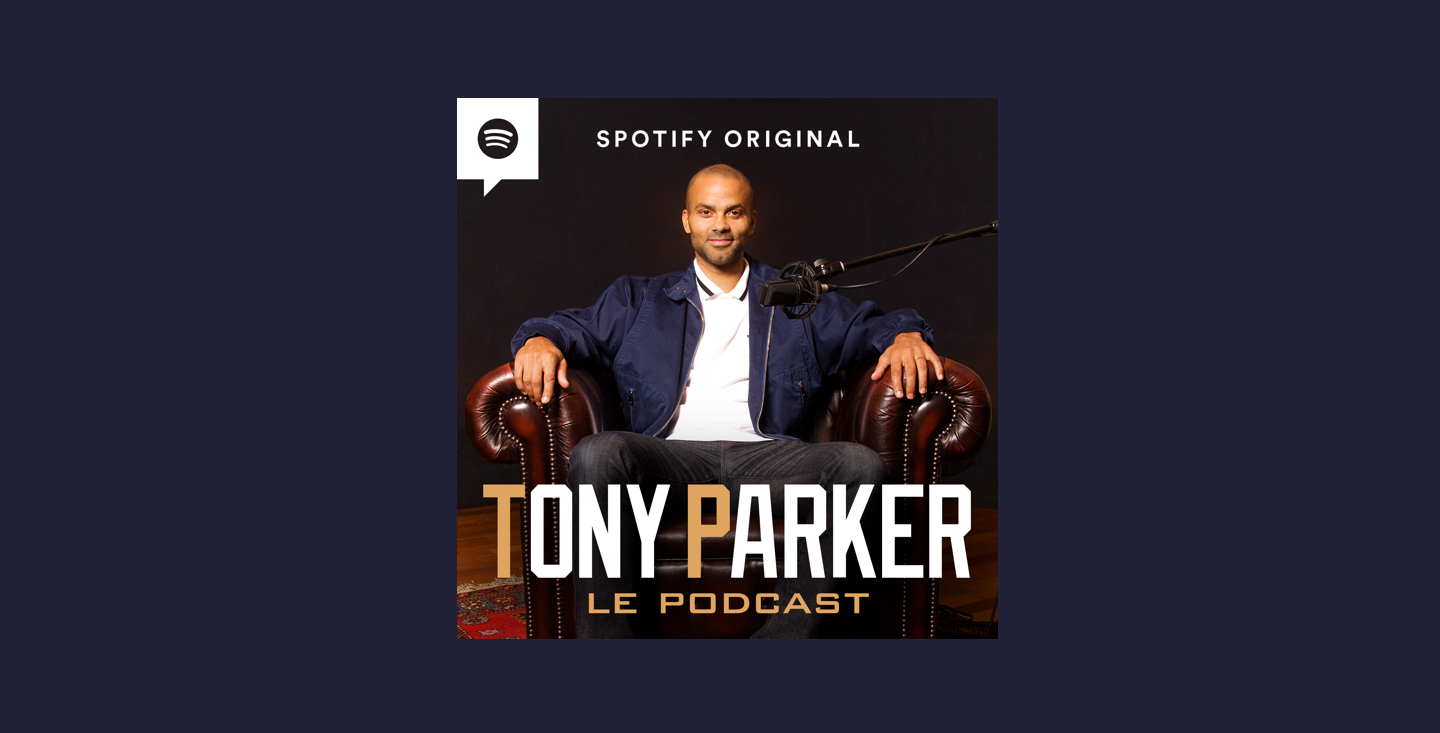 THE MAN, THE ATHLETE, THE HOST
Basketball Player Tony Parker's New Spotify Original Podcast Is a Layup
Basketball star, French personality, humanitarian, and, starting today, podcast host. These are all words that describe Tony Parker, an athlete with a lifetime of stories to tell from on and off the court. In his new Spotify Original podcast Tony Parker, Le Podcast, the renowned athlete is ready to tell all through heart-to-heart conversations with some of the biggest names in France.
Though best known for his sports career, Tony invites listeners to discover new facets of him and his guests through in-depth interviews with leading figures in sports, music, film, business, and more. Together, he and visitors to the show will reveal a side of themselves often hidden from the public eye as they reflect on the defining moments in their lives. 
Basketball fans and the sports-averse alike are sure to find the frank, funny, and intimate discussions a slam dunk. International pro football (soccer) star Thierry Henry joins the premiere episode, and as the season continues, listeners can expect to hear from Olympian medalist Teddy Riner, as well as French artists GIMS, Vitaa, and M. Pokora.
Over the course of 10 episodes, Tony fields life's key questions like: What connects us all? How do you stay honest no matter what? How do you manage success? And as he and his guests search for answers, listeners are treated to everything from surprise confessions to useful advice. Join him every other Monday for a new episode of the French-language series, only on Spotify.
Get your head in the game and start listening to Tony Parker, Le Podcast, starting today.