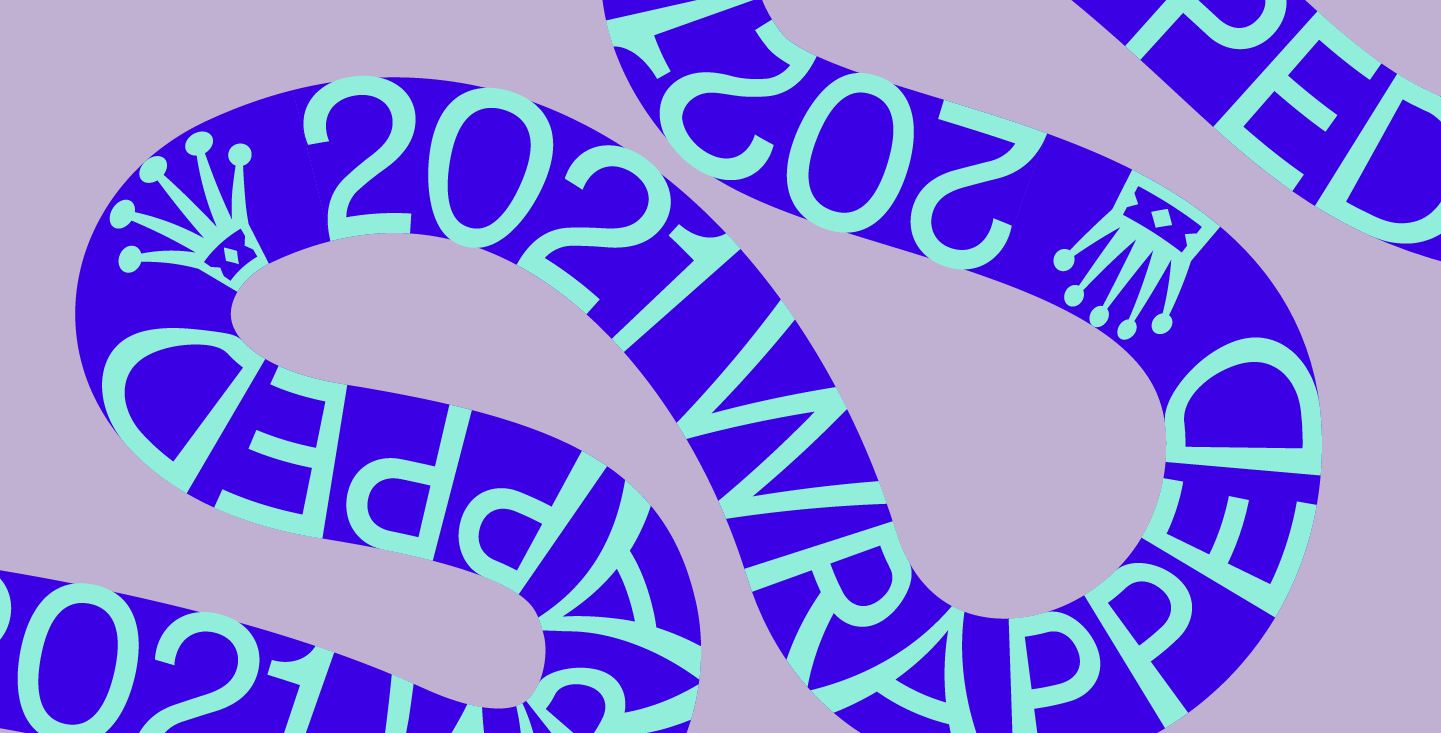 TALK IT UP
2021 Wrapped for Podcasters Shows That More People Are Becoming Audio Creators
2020 was an explosive year for new podcast creation—but 2021 proved to be the year podcasting really hit its stride. New creation hasn't slowed down one bit, and more than ever, podcasters are getting more creative with their content development and business models. With 1.2 million new podcasts published on Spotify this past year, it's clear that an increasing number of people are listening to and creating audio. 
This year, we delivered Wrapped for Podcasters to more creators than ever, demonstrating that the creator economy is growing—and rapidly.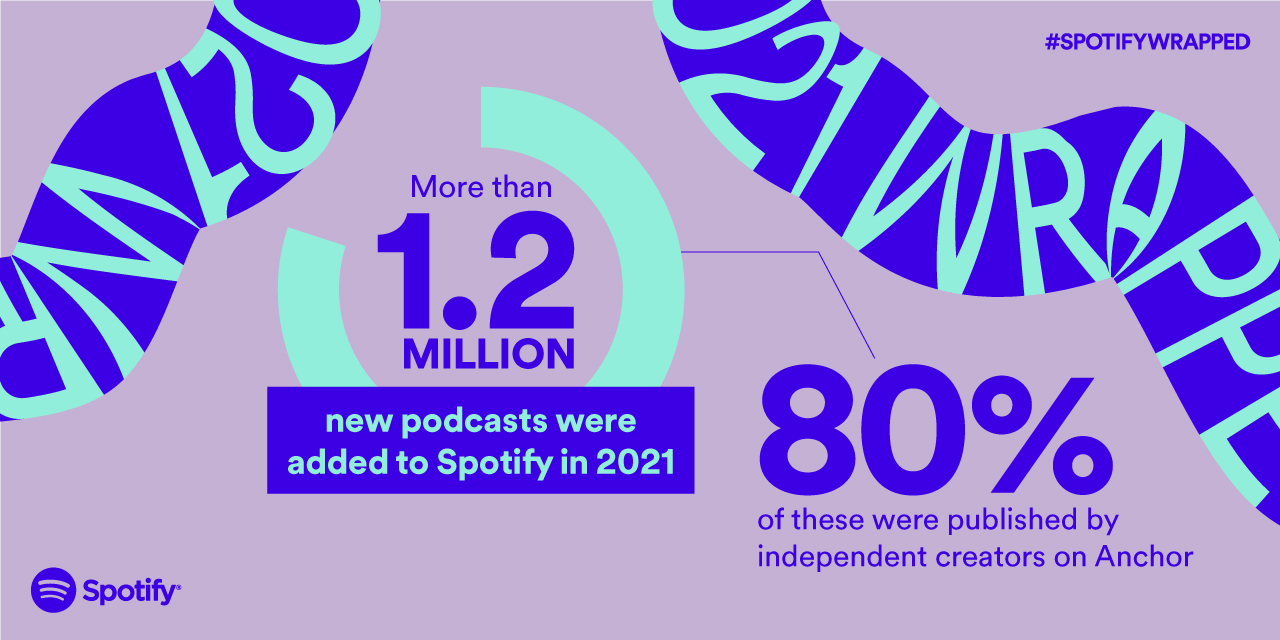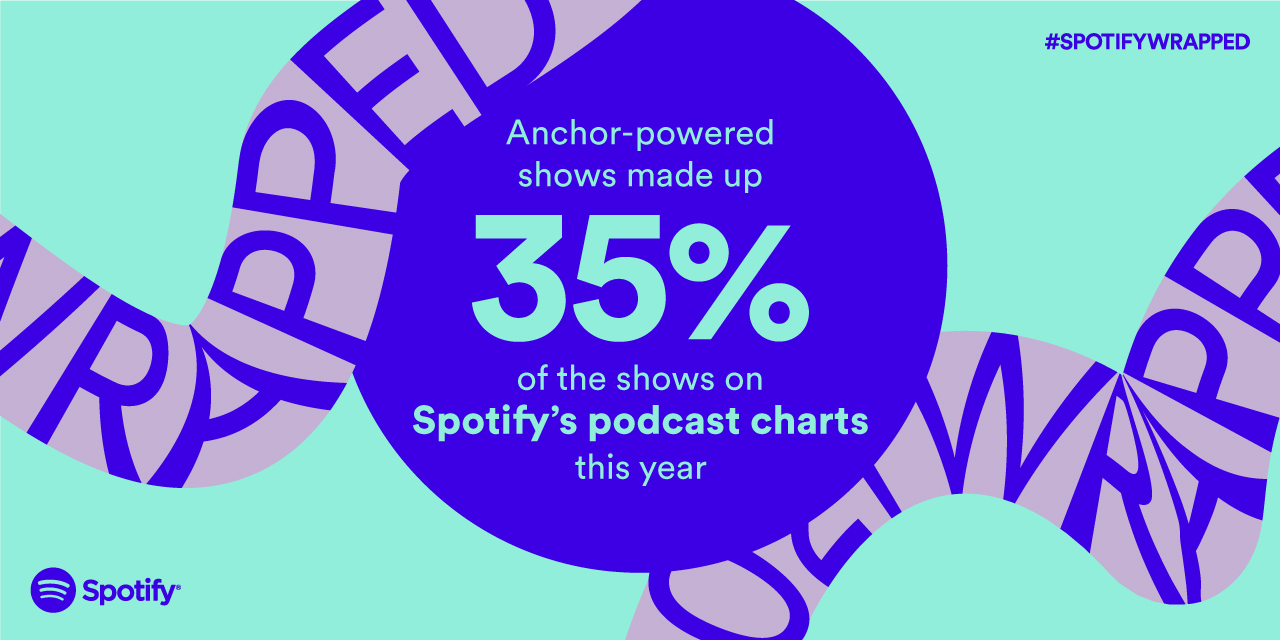 We believe that a huge driver of this growth is accessibility to innovative creation tools. Of the aforementioned 1.2 million new podcasts published on Spotify in 2021, more than 1 million of them were created using Anchor, our all-in-one podcasting platform. Anchor now powers around 75% of all podcasts on Spotify—the vast majority of which are from independent creators—so its user behavior offers a great peek into what's happening in the world of those up-and-coming podcasters.
Anchor offers more to creators than your basic record-and-upload. In 2021, we began offering a variety of features in Anchor that enable podcasters to create, grow, and monetize their content in ways that had never been possible before. This includes:
We believe innovating on the creation experience has a profound impact on the growth of the overall podcasting creator economy. And when we took a look into the data from 2021, the numbers proved that to be the case.
Anchor continues to drive 80% of the new podcasts being published to Spotify every year.

These independent shows collectively are driving incredible engagement: In recent months, more than 40% of monthly podcast listeners on Spotify have listened to at least one show created using Anchor.

More than 13,000 Anchor-powered shows charted in 2021, making up 35% of the shows on Spotify's charts this year. 

As a result of rolling out these new formats that can't be experienced anywhere else, the consumption of Anchor-powered shows globally leans toward Spotify, with around 65% of their consumption happening on Spotify.

The market for independent podcasters is truly global: The top markets, in terms of total new shows created on Anchor in 2021, were the U.S., Brazil, Mexico, Indonesia, and India.

Central and South America in particular are on the come-up for a thriving creator economy in podcasts: Anchor's fastest-growing markets in 2021, measured by average monthly increase in new shows, were Peru, Colombia, Argentina, Mexico, and Chile.
We're excited to see continued progress in the podcast space as creators grow and hit their strides. Stay tuned for more to come in 2022!