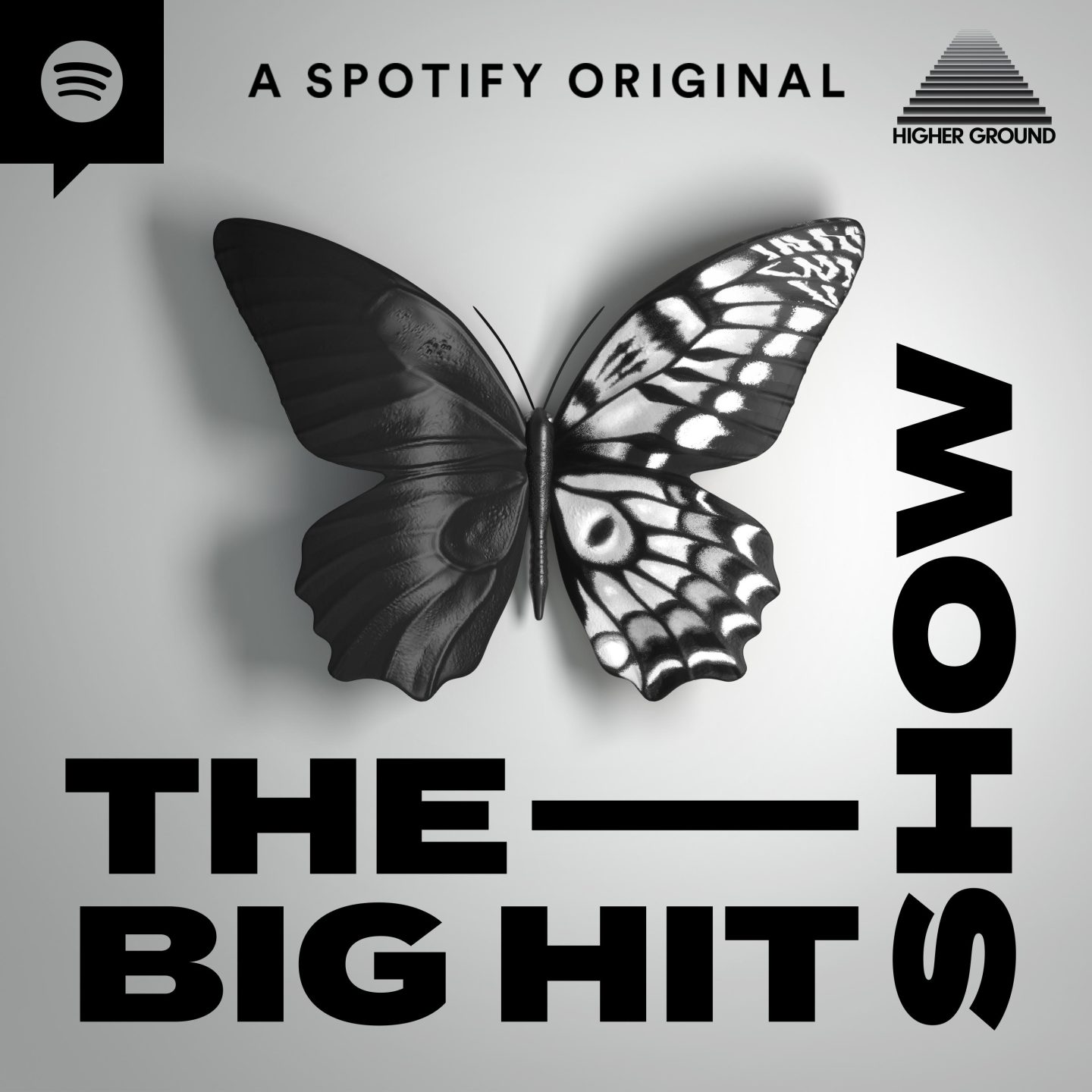 MUSIC & MOVEMENTS
Ready for an Encore? 'The Big Hit Show' Examines Kendrick Lamar's 'To Pimp a Butterfly' in Season 2
For movie buffs, music lovers, and TV show fans, the influence of pop culture can feel as ubiquitous as the air we breathe. But what happens when the films you love or the albums you have on repeat start to infiltrate political discourse and your extended family's mealtime conversations? This is what The Big Hit Show—a podcast documentary series from Spotify and Higher Ground—seeks to explore. 
After breaking down the Twilight saga phenomenon during season one, host and journalist Alex Pappademas is back to discuss the power and influence of Kendrick Lamar's iconic second record, To Pimp a Butterfly. Following his successful major label debut, Good Kid, M.A.A.D City, the heavier and more universal themes of Kendrick's sophomore album struck a chord with mass audiences when it was released in 2015. 
Seven years later, the album has more than 1.5 billion streams on Spotify and continues to hold its place in the zeitgeist. The cultural conversation regularly finds its way back to To Pimp a Butterfly, an album that, according to Alex and his podcast guests, made it bigger than mainstream—it changed the world. 
For the Record spoke with Alex about his decision to follow up his four-episode analysis of Twilight with an examination of Kendrick's masterpiece in the second chapter of The Big Hit Show. 
The last chapter of The Big Hit Show was about the Twilight saga and this new one is about Kendrick Lamar's To Pimp a Butterfly—two moments in culture that don't seem all that related. How are the chapters connected for you? 
To me, it's all one story about what's left of mass culture in the 21st century and the vagaries of creative success in a mediascape where there's no such thing as a sure thing. Maybe it's like a book that approaches one subject—the hit and often its surprising consequences—from four different angles. Part one is about how the Twilight saga defied conventional Hollywood wisdom, became a box-office sensation, and changed the lives of many of the people who worked on it. Part two, the Kendrick Lamar season, is about the next phase of a hitmaker's arc. You've made your first hit—what do you know? How does success complicate the life and public image of an artist?
Why did you choose to cover Kendrick in this second chapter?
I'm a huge fan of Kendrick's and a huge fan of To Pimp a Butterfly. But I also knew there was a specific story to tell here. Modern recording technology has made it possible for people to collaborate on music without ever meeting in person, but Kendrick made this record in a more timeless way—in actual rooms, with a big cast of characters who are fascinating musicians and fascinating people in their own right. So right away there was this interesting social, communal aspect to the story of how this record came together. Everyone who passed through those sessions—even for a day or two—seems to have come away from the experience with an expanded sense of their own potential, and I was excited about the opportunity to tell that story using the voices of the people whose creative lives were changed by that experience. 
Why is it important to revisit the themes of this record now? 
The themes of this record have been the themes of the last seven years and counting in America. To Pimp a Butterfly feels prescient now because even on the other side of a national protest movement, a global pandemic, and a presidential election, we're still in the same place as a country in so many ways. This is an extremely personal album about what it was like to be Kendrick Lamar after the success of Good Kid, M.A.A.D City changed everything—struggling with fame and responsibility and homesickness and particularly with the violent deaths of several friends. But Kendrick was making this record between 2012 and early 2015, a moment that coincides with the rise of the Black Lives Matter movement and the beginning of a national reckoning on the subject of structural racism and police violence, and these songs were already touching on issues that would explode onto the national stage.
What can listeners expect to hear for the first time while listening to the show? 
We're going to hear from people who knew Kendrick as a quiet, observant middle schooler and saw the potential for stardom and leadership in him before he saw it in himself. We're also going to hear from the extended family of L.A. musicians who helped bring this record to life—players whose whole careers led them to a moment like this. We will hear the voices of legends including George Clinton of Parliament Funkadelic, and we will find out the one thing you were absolutely forbidden to do when visiting Prince at Paisley Park.
Looking forward to future chapters, how will the show continue to tie these seemingly disparate cultural moments together?
One of the things I'm proudest of about these first two chapters of the show is the way they use Twilight and Kendrick as a way into a larger story about a country where big hits are increasingly the one thing we have in common. These shows aren't just about the big hits they're about—they're about the moments in which those hits happened and what the success of Twilight or "Alright" revealed about what people living through those moments were hungry for, or turned on by, or afraid of, or angry about. In an increasingly fractious world, we can't really draw conclusions about every person who bought To Pimp a Butterfly or camped out overnight for Breaking Dawn tickets, but I think there is something to be learned from the fact that it was these things that got people excited and not something else. 
Ready to hear how the music industry's most influential players came together to create a world-changing album? Stream season two of The Big Hit Show below.