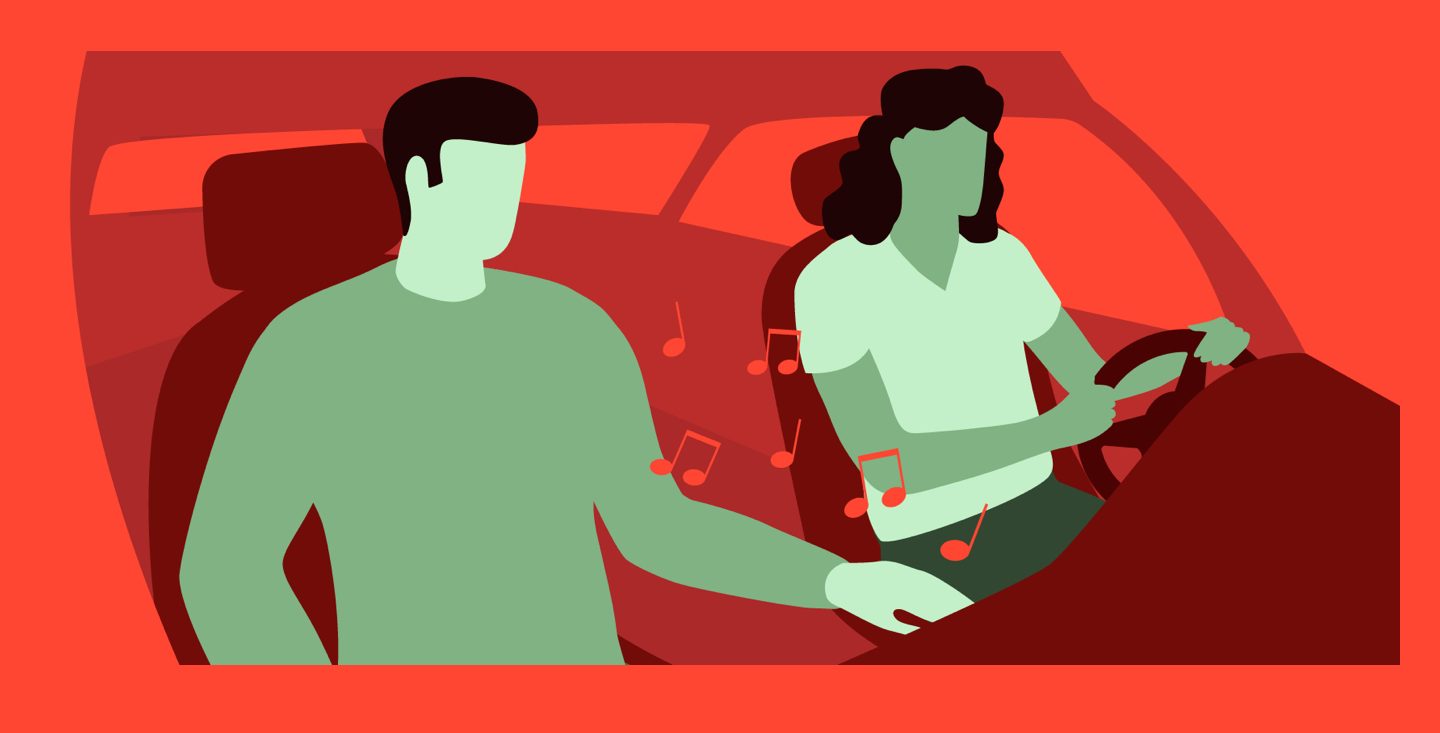 LOST IN THE MUSIC
How To Drive With Spotify and Waze
Music and road trips pair well together—and so do Spotify and the navigation app Waze. In 2017, Spotify and Waze teamed up to bring your favorite artists and music directly into the Waze app, enabling a more musical, enjoyable journey in which users could get both the best directions and playlists in the car without having to switch screens. 
Since then, plenty of Spotify and Waze users have been able to navigate with Waze from within Spotify as well as access their Spotify playlists from within Waze and easily change tracks.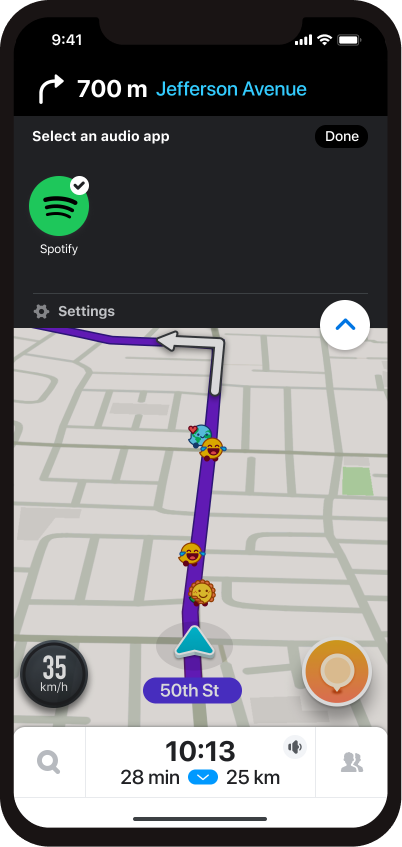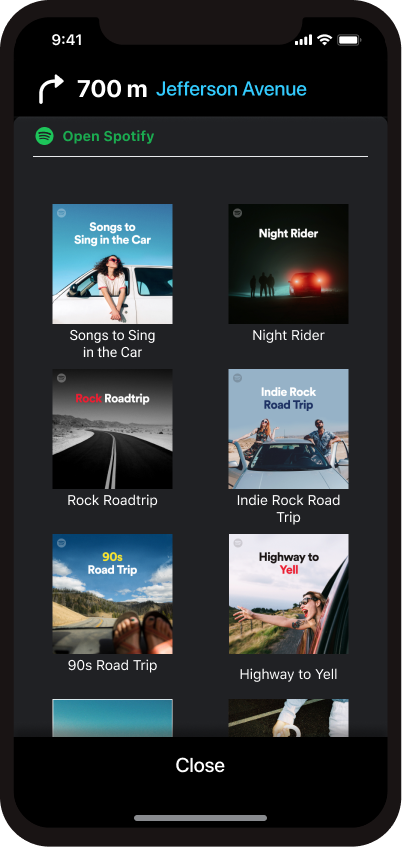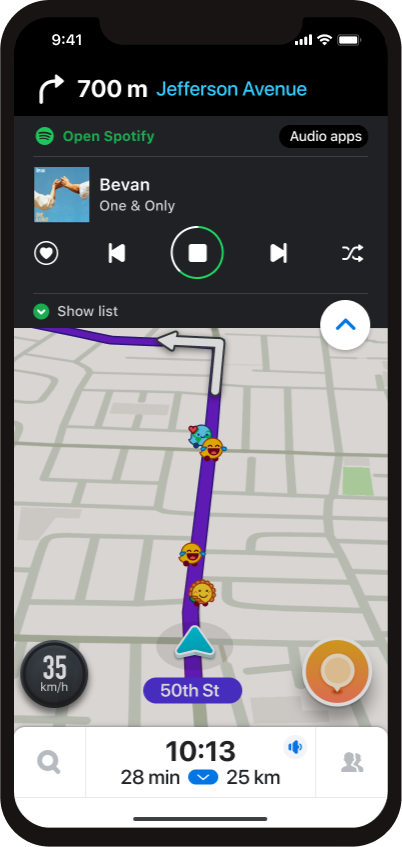 Ready to rev up the fun? Follow these steps to integrate Spotify and Waze on your device ahead of starting your drive.
From the Waze home screen, tap the music icon in the upper-right-hand corner. (If it disappears, you can navigate to "My Waze," then "Settings," then "Audio player" under "Driving preferences.") 

When you're prompted to "Select an audio app," tap the green Spotify icon. 

If you are logged into Spotify on your phone, the two should automatically connect. (You'll be prompted to accept an agreement.) 

See what you've been listening to from the top of the Waze navigation screen, or open Spotify to find something new!
So, dial in your destination and fire up your favorite playlist on your next road trip with Spotify and Waze. And don't forget to check out some of Spotify's popular driving playlists, like Songs to Sing in the Car.