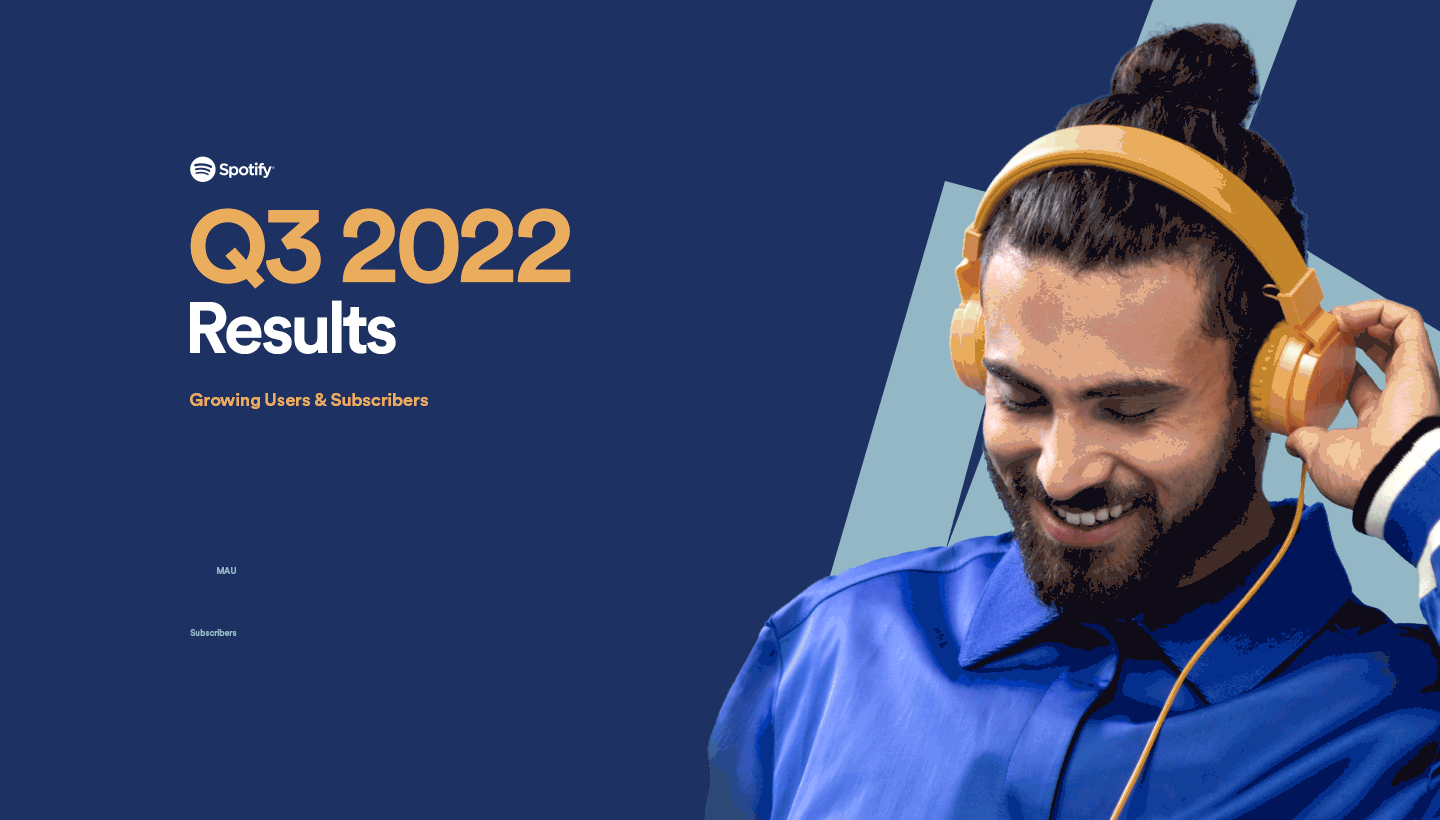 FINANCIAL PERFORMANCE
Spotify Reports Third Quarter 2022 Earnings
Today, Spotify announced our third quarter 2022 financial performance. Click here to review the full earnings release, and take a look at the highlights below: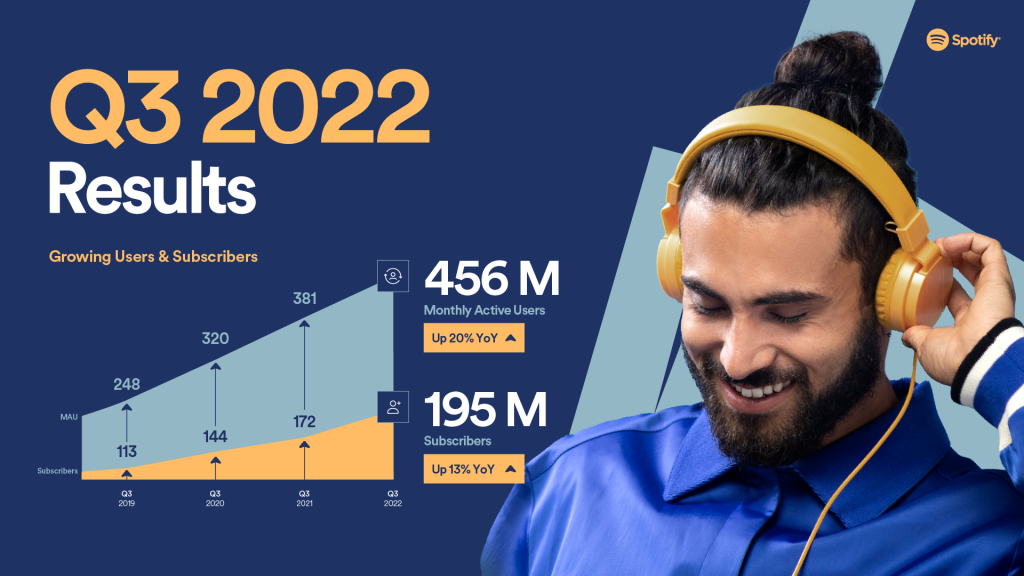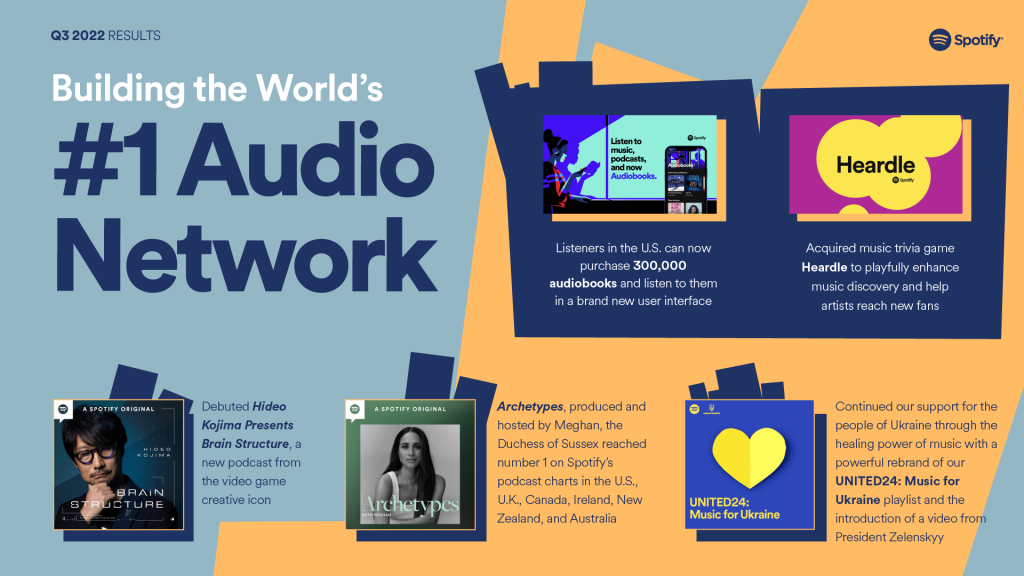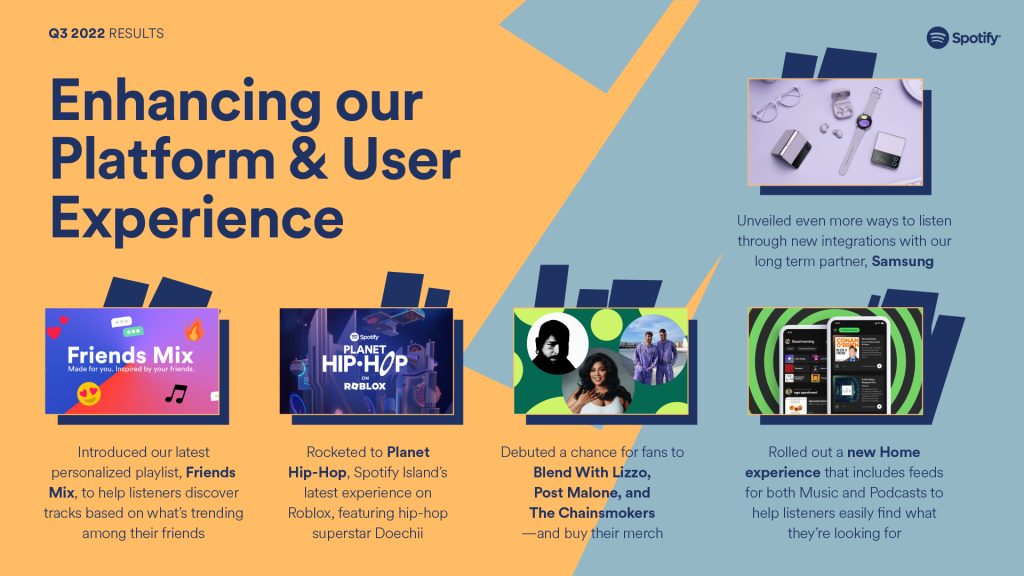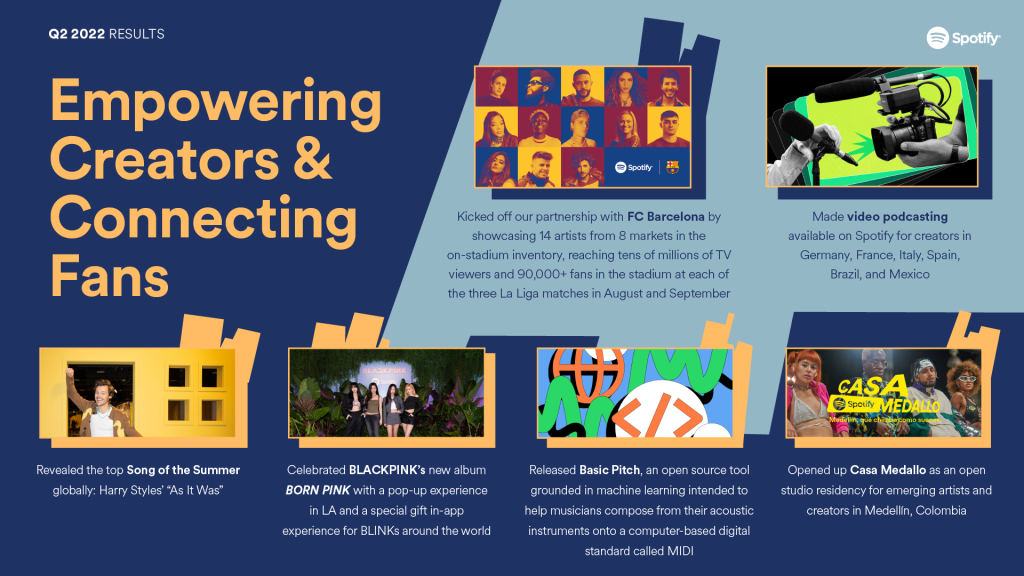 Interested in hearing more? You can listen to the webcast Q&A on our Investor Relations site here. 
Click below to check out a sizzle reel of audio trailers from a few of our recent original and exclusive podcasts. 

Hear from our CEO, Daniel Ek, CFO, Paul Vogel, and Global Head of Audibooks Nir Zicherman as they discuss our progress this quarter and what they're excited about in the coming months on Spotify: For the Record.