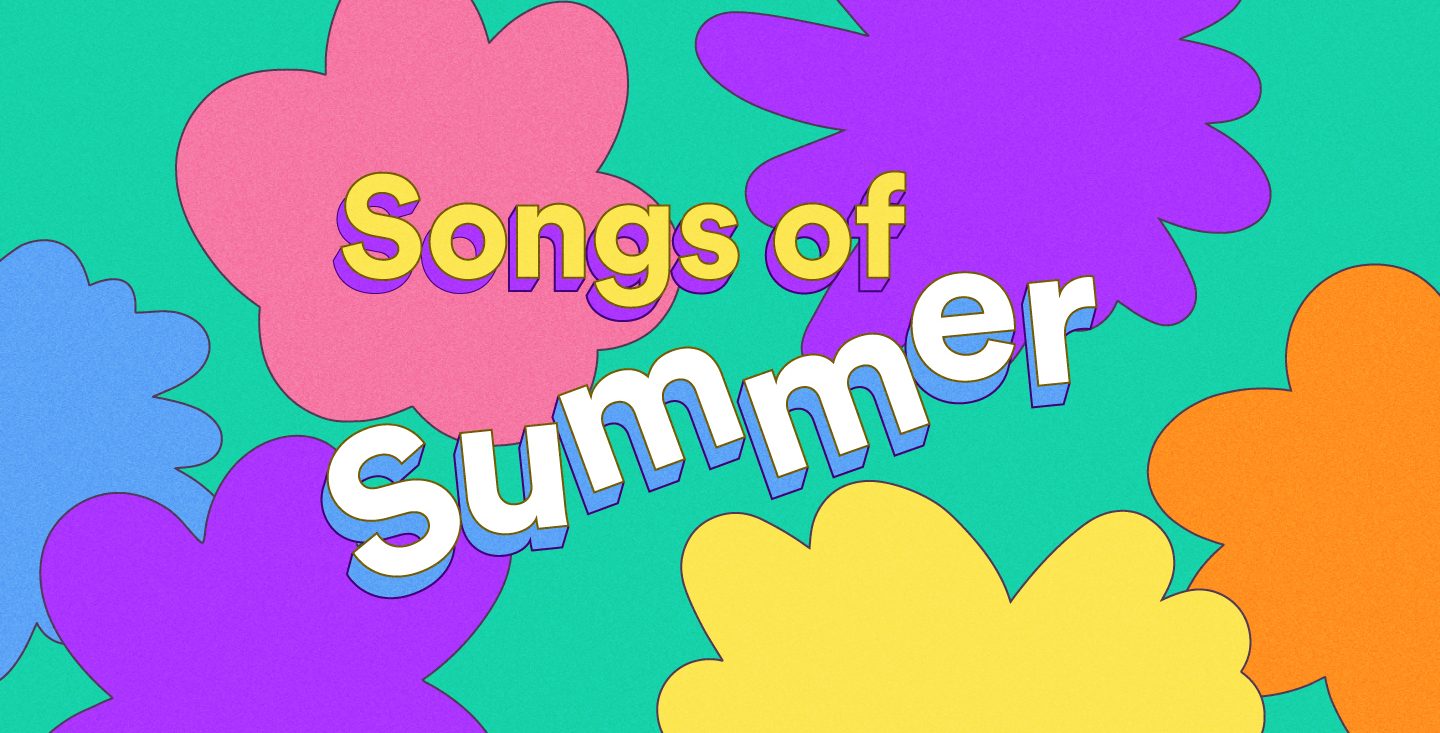 RETRO & RHYTHM
The Top Songs of Summer 2022 Reveal a Return to Dance and Nostalgia
Summer 2022 is coming to an end, but the music that soundtracked the past few months of longer days, road trips, festivals, and pool parties is sure to reverberate into the rest of the year. So before you toss those flip-flops to the back of the closet, let's celebrate the listening trends that brought the heat this summer. 
Top Songs of Summer 
Back in June, Spotify predicted some of the songs that would soundtrack the summer months to come. Now it's time to reveal what listeners were blasting between May 29 and August 29, 2022. 
Topping the global list with more than 610M streams over the last three months alone is none other than Harry Styles' hit "As It Was." It also claimed the top spot in 24 countries around the world including Canada, Switzerland, Belgium, Trinidad and Tobago, and the United Arab Emirates.
The global runner-up and top track in the U.S. this summer is Kate Bush's now-viral song from 1985, "Running Up That Hill (A Deal with God)," which became popularized after being featured prominently in the latest season of Netflix's Stranger Things. It's one of the most retro tracks to make it onto Spotify's Songs of Summer list—37 years after its release. Fans born after the song was originally released are discovering it, with first-time streams from U.S. Gen Zs (aka listeners aged 24 and under) increasing over 7,800% since being featured on the show.
Bad Bunny dominated both the top global and U.S. Songs of Summer lists with tracks like "Me Porto Bonito," "Tití Me Preguntó," "Ojitos Lindos," and "Efecto" off his latest album, Un Verano Sin Ti. "Me Porto Bonito," in particular, is the Song of the Summer in 14 Latin American countries including Mexico, Chile, Colombia, Peru, and the Dominican Republic.
It wouldn't be summer without some brand-new hot girl anthems like Lizzo's "About Damn Time" and Doja Cat's "Vegas (From the Original Motion Picture Soundtrack ELVIS)," which both landed in the U.S. Top 20 Songs of Summer list. And around the globe, "About Damn Time" and "Vegas" were the top two tracks most frequently added to user-generated hot girl summer playlists on Spotify.
Like what you hear? From sped-up songs to country classics, even more trends have made summer 2022 musically unique, and Spotify's music editors are tracking their ebbs and flows across genres. Check out what trends our editors across Pop, Dance, Indie, and U.S. Latin had to say.
If you're looking for more where that came from, check out our editor-curated Summer Hits, Summer Dance Hits, Indie Sunshine, and Verano Forever playlists—plus stream our Songs of Summer playlist below. 
Hot Podcasts of Summer
Whether it was superhero stories, throwback TV commentary, behind-the-scenes anime, or your daily dose of the news, Spotify listeners also tuned into podcasts to stay entertained and in the know this summer. Listeners dove into  . . . 
---
Find the complete Songs of Summer top lists below. 
Spotify's most-streamed songs of summer globally:
Spotify's most-streamed songs of summer in the U.S.:
*All data was compiled between May 29 and August 29, 2022.