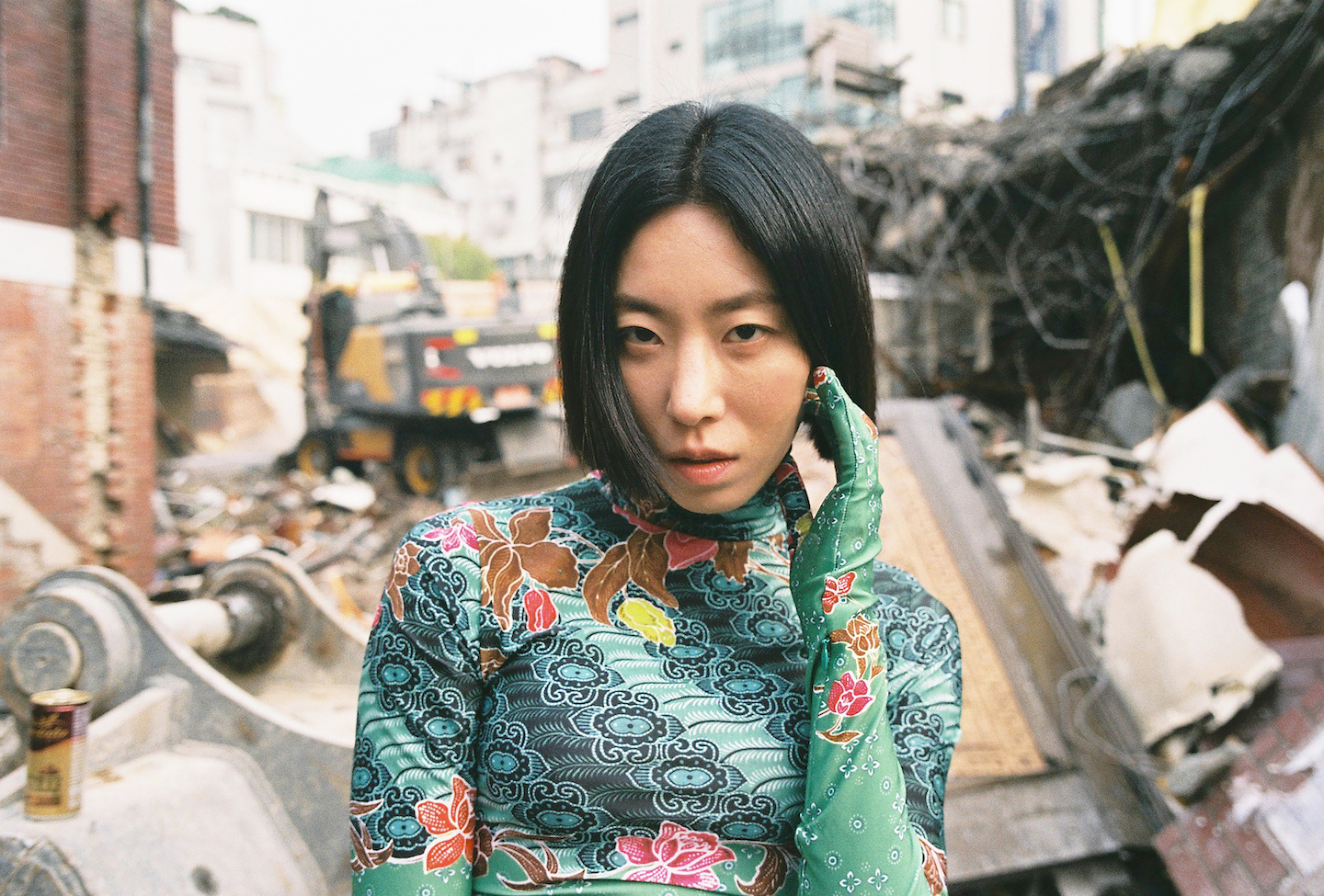 MOVE YOUR BODY
1MILLION Dance Studio Cofounder Lia Kim Shares the Secrets of Her Success
As the cofounder of 1MILLION Dance Studio, Lia Kim is one of the most influential choreographers in the world. Lia's dance routines have been foundational to the success of the studio, which continues to attract the best dancers and collaborate with the hottest brands and artists. 
But another key component of 1MILLION Dance Studio is the worldwide fan base of millions that it has cultivated through its YouTube videos. And earlier this year, the studio took another step forward with the launch of its official Spotify profile, which features tracks from its most popular videos along with curated playlists from its top instructors. 
For Lia—who has danced professionally since she was 12 and has personally choreographed performance routines for the likes of BoA, Girls' Generation, and SUNMI—building community and making dance accessible for everyone is the part of 1MILLION Dance Studio that she values the most. It's also why she and 1MILLION Dance Studio have set out across the world to host classes and workshops for dancers of all skill levels.
For the Record sat down with Lia to discuss what inspires her creatively, the power of community, and what she envisions for the future of dance.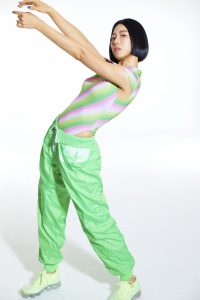 Which Spotify feature interests you the most?
The social listening feature. The fact that listeners can share their music tastes through social media, such as Facebook and Instagram, is aligned with our mission. Allowing listeners to communicate with one another and enjoy songs together in real time is something I find very interesting. 
Dance trends seem to change over time. What is the new dance trend for 2022, and how is 1MILLION adopting this trend? 
In the past, I think that people preferred new songs. Right now, there's a range of dance trends, like how retro songs are trendier than newer songs. Lately, we've been choreographing to songs from the '80s and '90s, or even the '50s and '60s. 
What do you think differentiates 1MILLION Dance Studio from other dance studios? 
We are not only a space for top dancers but also a space where we seek to popularize and globalize dance. Right now, 70% of our students are from other countries. Even at dance workshops that are held abroad, people see the 1MILLION brand and come to us. We've visited over 20 countries—including the United States, China, Japan, and France—and we dance with about 500 people during any given workshop. It's really amazing to see people of different cultures who are speaking different languages all come together to communicate and heal through dance.
If you were to pick a music genre that embodies 1MILLION Dance Studio's identity, what would it be?
Definitely hip-hop! Hip-hop sets new trends! 
What is your ultimate goal as the cofounder of 1MILLION Dance Studio? 
It's very simple: We want to enrich lives through dance. I hope 1MILLION will become a space where people can just come by freely to dance in the way they would go out for a drink after work. It's good to learn how to dance, but it's even better if you can truly enjoy dancing. There's no such thing as a bad dancer.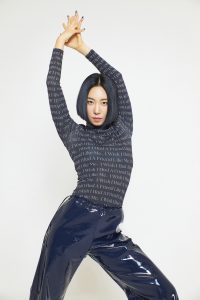 Do you have anything you want to say to those who like dance but are afraid to try it?
Don't be shy; just dance! I completely understand those who want to dance but are hesitant to. But just listen to your heart and body, and go for it!
Is there something special about K-Dance? 
Perfect synchronization. There's no other country that can outperform Korea in terms of skill, technique, quality, or training. There is not a single mistake. I think that's what makes K-Dance special. 
Are there any criteria for selecting songs to dance to?
I usually look for songs that have good beats, vocals, and melodies. I like artists such as Bruno Mars and The Weeknd. 
Do you have your own philosophy on dance?
Dance is all about confidence. Dancing isn't difficult. It's all about feeling the rhythm, immersing yourself in the song, and moving your body however you want. 
Where do you get your inspiration? Do you have a specific process when you prepare to choreograph?
I watch various videos—including movies—to get inspiration. I also study videos of other choreographers, and I sometimes watch the videos of 1MILLION's beginner-level students and get new ideas from them.
I try not to put too much pressure on myself because choreographing a dance is something that needs to come from my inner self. I also listen to songs repeatedly to try and understand the songwriter's message or intention, as well as carefully observe the artist's habits and characteristics. When all of these things are integrated into the choreography, it feels much more natural to both the audience and dancers. 
Discover more from 1MILLION Dance Studio on its official Spotify profile, which includes Yoojung Lee's Mystery Party playlist: