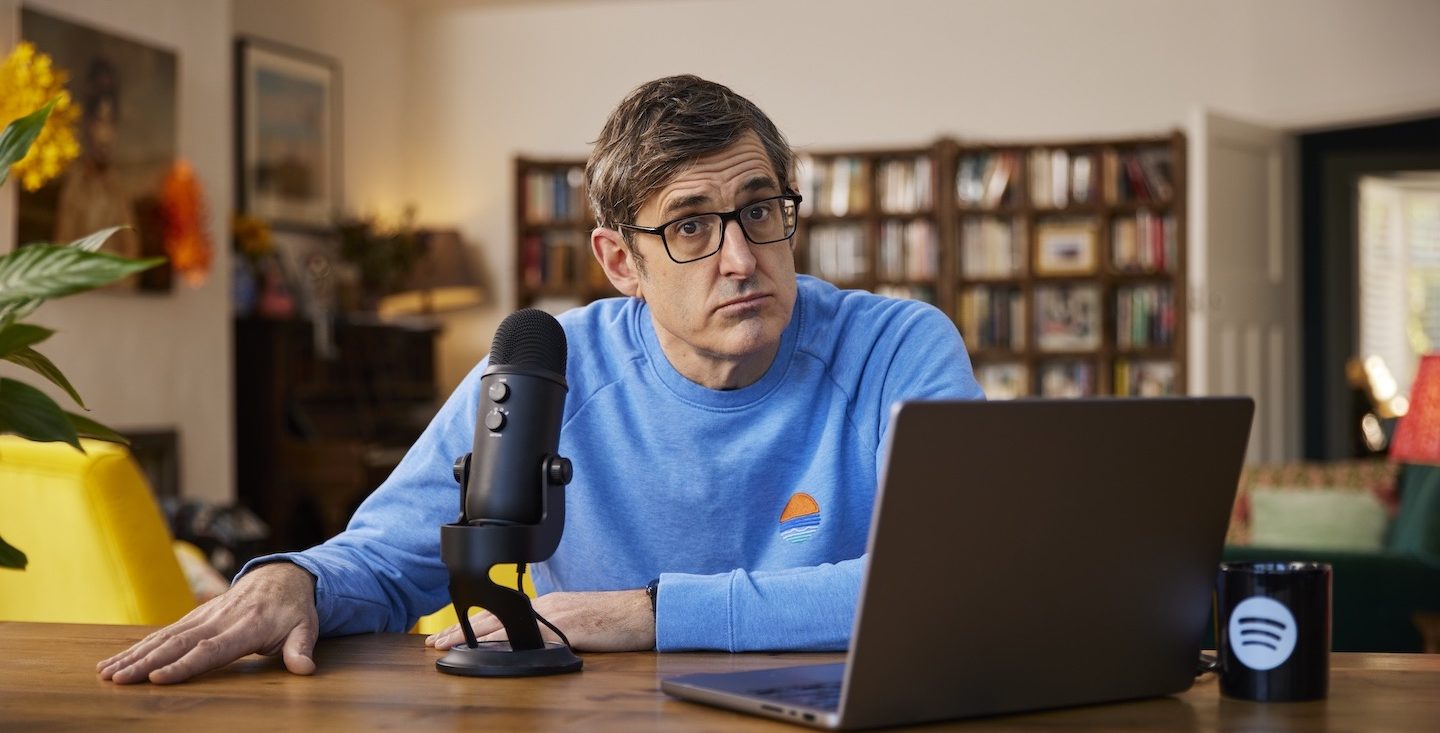 DEEP CONVERSATIONS
Journalist Louis Theroux Takes On His Dream Format in His New Spotify Exclusive Podcast
Louis Theroux, the award-winning documentary filmmaker, journalist, broadcaster, and author, wishes he could speak to Sally Hemmings, William Shakespeare, and Joan of Arc. But since they're not available, he's setting his sights on other guests in his new show, The Louis Theroux Podcast. In the Spotify Exclusive, the British-American hosts in-depth, freewheeling conversations with notable stars from both sides of the Atlantic.
Created by Mindhouse Productions, the first series run of nine episodes features guests spanning the entertainment spectrum. "I am thrilled to be back hosting podcasts. Long-form conversation is a dream format for me," explained Theroux. "When I started doing them a few years ago, I couldn't believe how much response I was getting."
The journalist got his start working as a correspondent on Michael Moore's TV Nation before creating his own long-form TV films and publishing several books. He says listeners can expect the podcast to be an intelligent and fun space where he connects with a variety of high-profile guests. 
"You can listen while cooking, doing the laundry, and even cycling, though that's not recommended as you may be so entertained your concentration could lapse," he joked. 
The podcast is the latest in a series of Spotify Exclusives from the U.K., which also include The Receipts Podcast, JaackMaate's Happy Hour, and Rob Beckett and Josh Widdicombe's Parenting Hell.
Keep an eye out for The Louis Theroux Podcast, coming later this spring, exclusively on Spotify.