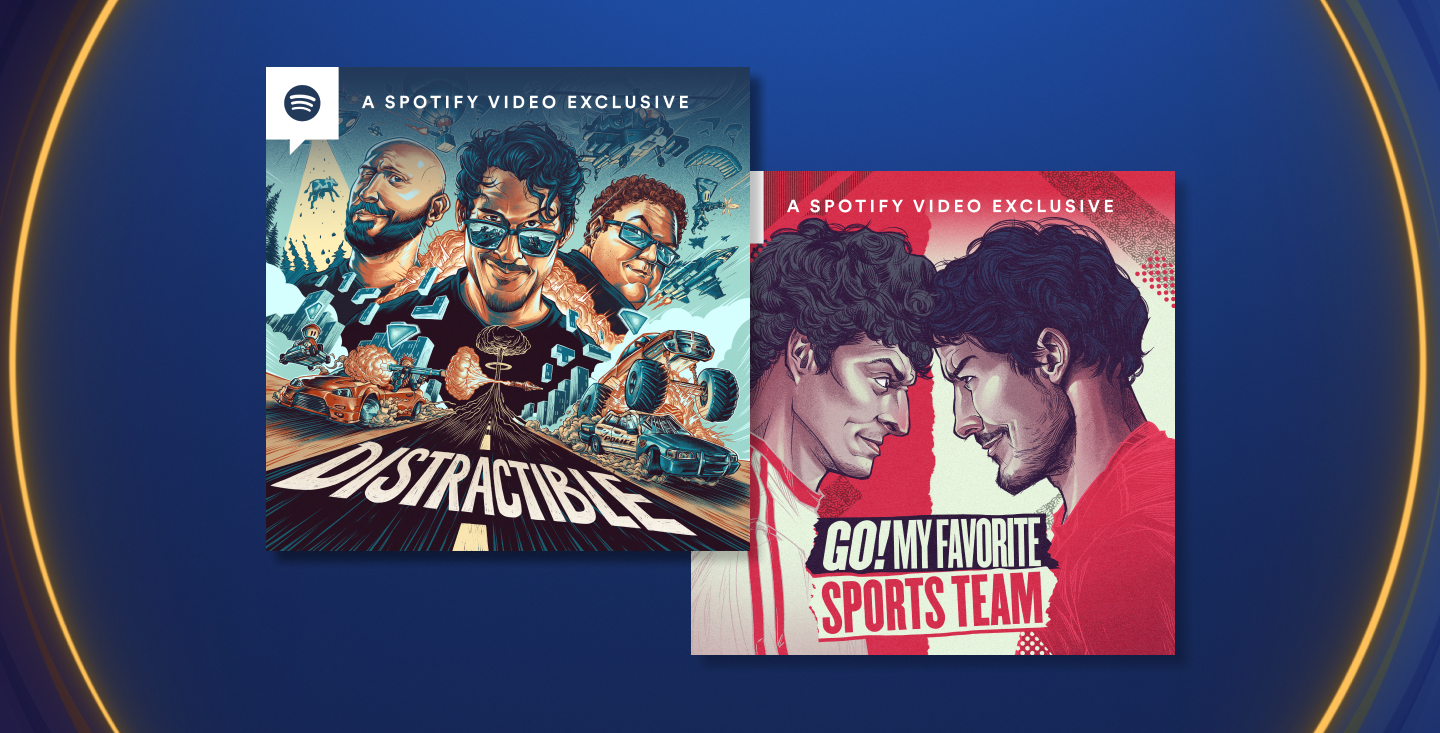 STREAM ON
Markiplier's 'Go! My Favorite Sports Team' and 'Distractible' Are Launching Exclusive Video Episodes Only on Spotify
Mark Fishbach, alias Markiplier, is one of the voices behind storied podcasts Distractible and Go! My Favorite Sports Team. But before becoming a podcaster, he was an illustrious creator of video content. 
So he was excited to take to the stage at Stream On today to share that Spotify has entered into an exclusive video partnership with Markiplier to produce exclusive video episodes of Distractible and Go! My Favorite Sports Team beginning today. Both shows will be launching exclusive video episodes for the first time ever—and they'll be available only on Spotify.
"Before, we were just faceless nobodies. But now, you get to experience our faces in ways you never could have imagined. Wade, Bob, Tyler, and I couldn't be more excited about this," Mark shared. 
Distractible is a space for thoughtful discussions about funny, far out, and interesting stories of everyday life. It's also an opportunity for three friends—Mark, Wade Barnes, and Bob Muyskens—to remind each other they are not as smart as they think.
Go! My Favorite Sports Team is for sports fanatics and those who don't know the difference between a goal and a touchdown. There's something for everyone, with Mark and Tyler Scheid serving as the sports commentators you didn't know you needed. 
"While we love the audio world and still aim to bring you the very best in auditory experiences, by bringing our faces into the mix, we aim to give you an as-yet-unseen dimension to your listening experience," Mark added. "Imagine if you could smell a movie, imagine if you could smell us . . . who knows what the future will bring?"