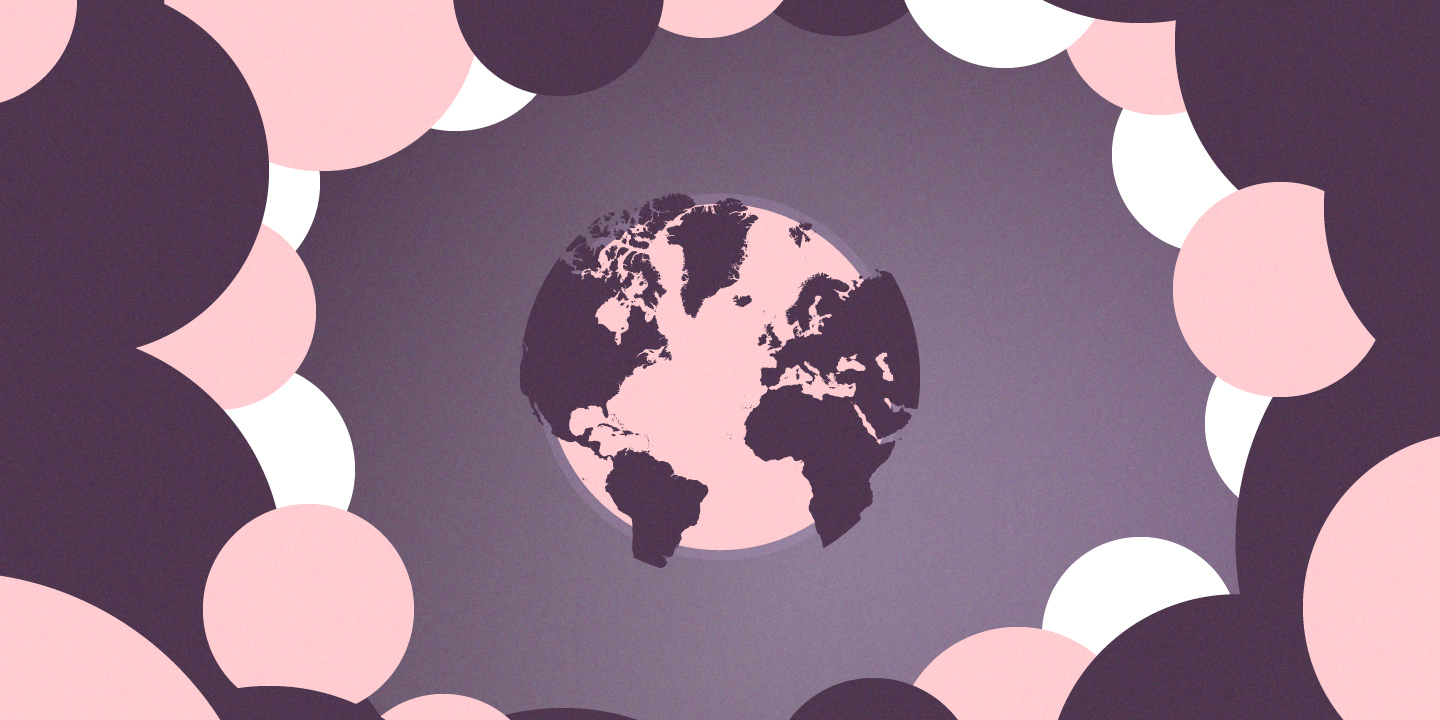 EQUITY & IMPACT REPORT
Spotify's Ongoing Efforts To Create a More Equitable and Sustainable World
Each year when we publish Spotify's Equity and Impact Report, we have the opportunity to reflect on our efforts toward creating a more equitable and sustainable world. 
We know there are many ways to leverage the power of our platform to create real impact—whether by leading climate action, enabling opportunities for underrepresented talent, or supporting employee well-being. In 2022, by working closely with creators, employees, partners, and users, we made significant progress toward creating a better future for our communities and supporting global efforts that align with our values.  
Today we released our 2022 report, which further details our equity and impact progress over the last year. Among the highlights . . .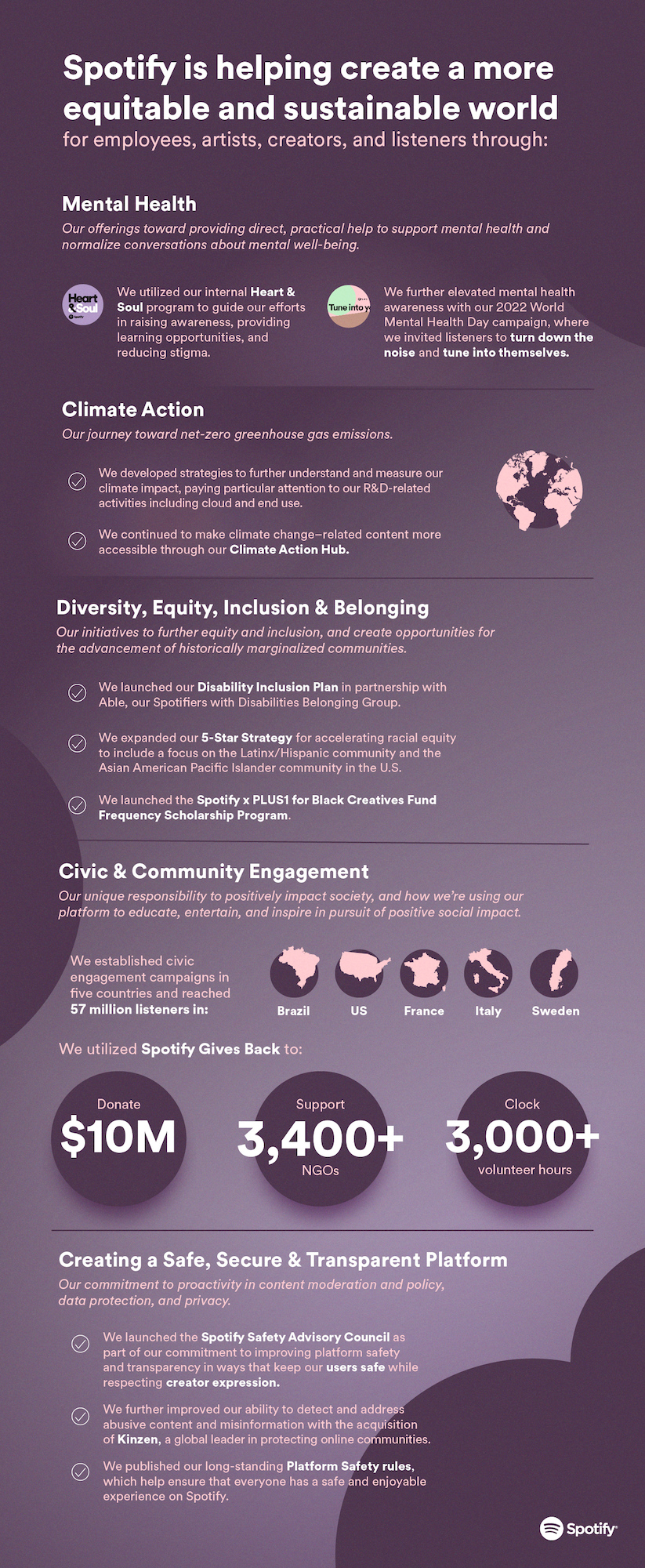 We're proud of the progress we made in 2022, though we have more work ahead of us to reduce greenhouse gas emissions and help address the climate crisis. Our efforts are intentional and ongoing, and our commitment to making real change across areas aligned with our priorities and values is unwavering. 
Read the full report here or on Life at Spotify.