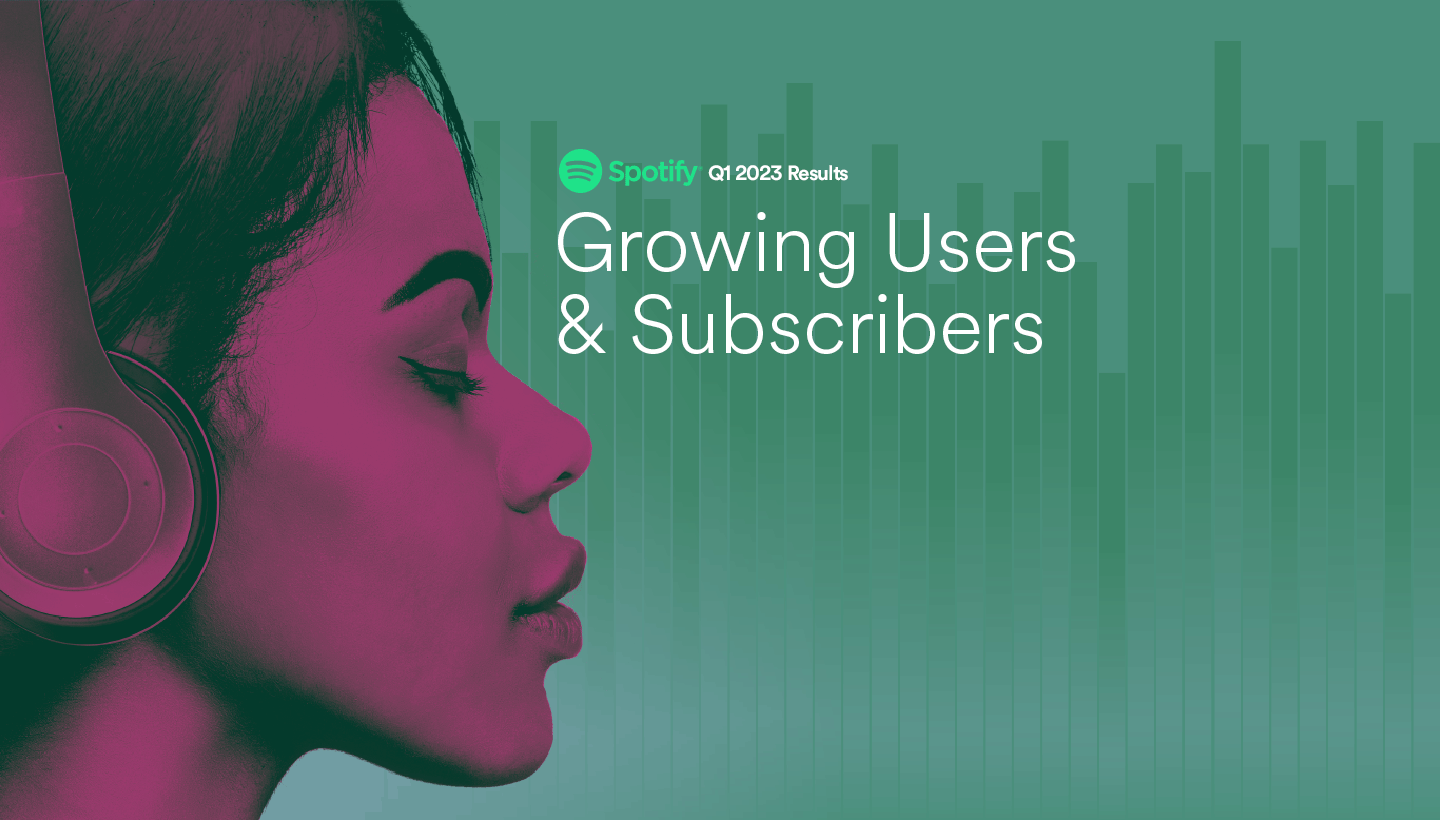 FINANCIAL PERFORMANCE
Spotify Reports First Quarter 2023 Earnings
Today, Spotify announced our first quarter 2023 financial performance, showing outperformance across nearly all key performance metrics. Take a look at the highlights below: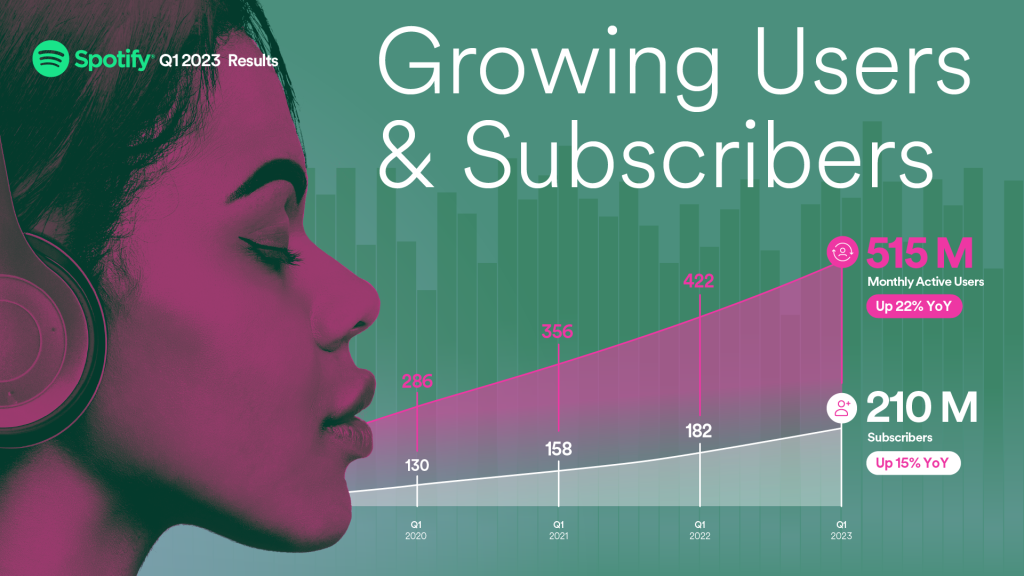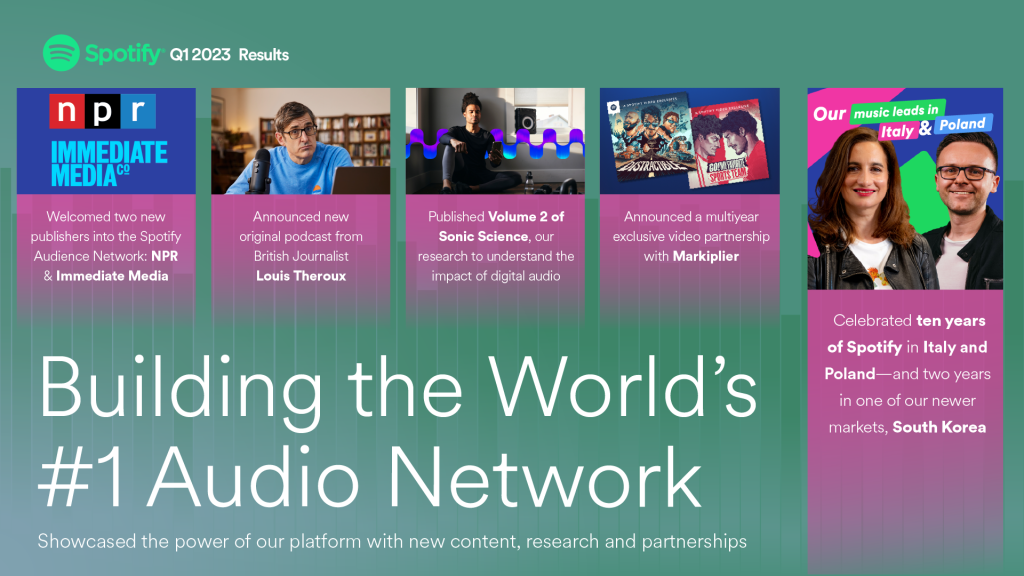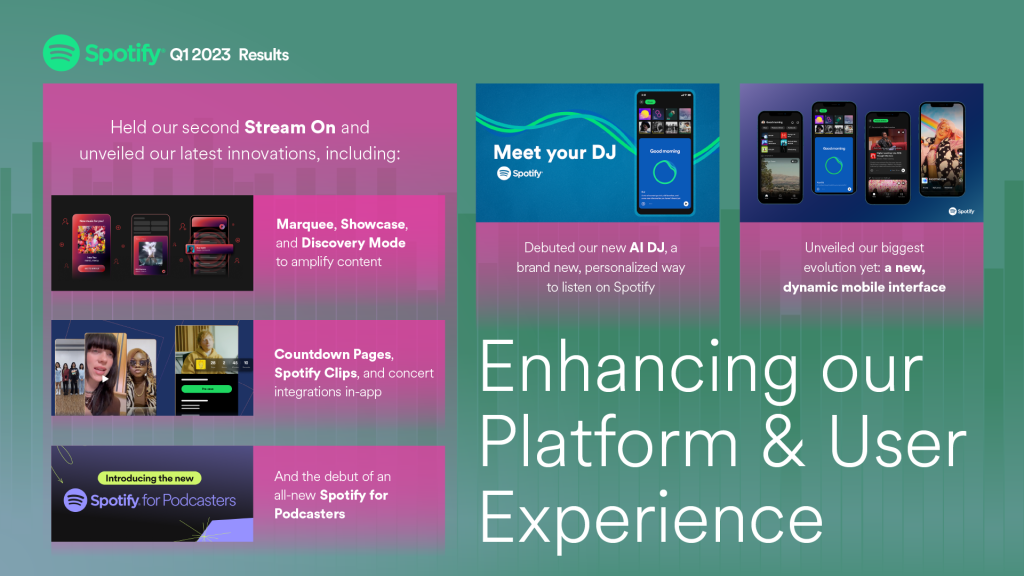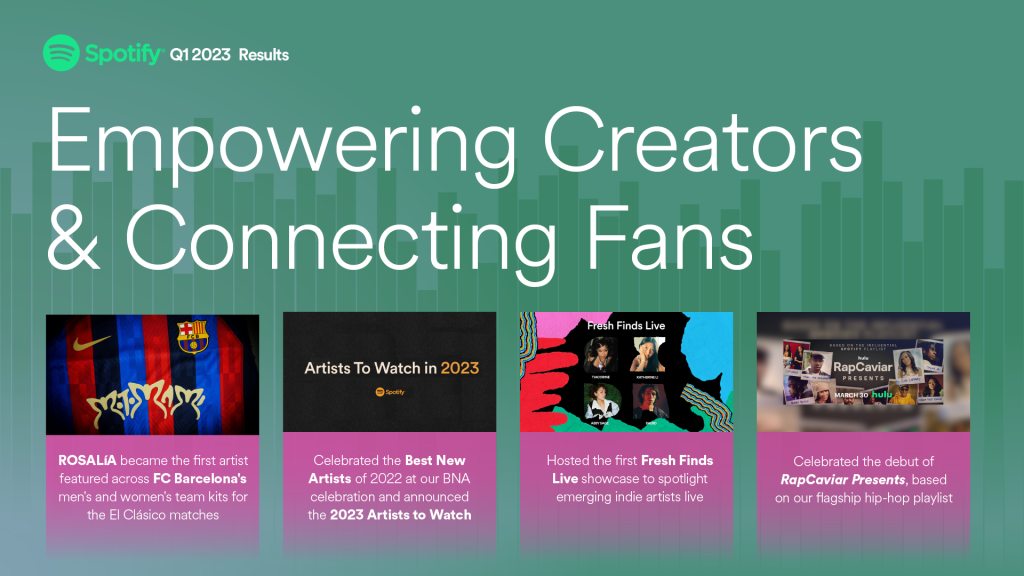 We had our strongest Q1 since going public in 2018, with nearly all our KPIs surpassing expectations:
Monthly Active Users

grew by 22% year-over-year to 515 million driven by strength in both developed and developing markets, and nearly all age groups. 

Premium Subscribers

grew 15% year-over-year to 210 million with outperformance across all regions, led by Europe and Latin America.

Total Revenue

grew 14% year-over-year to €3.0 billion, led by Subscriber gains.

Gross Margin

finished at 25.2%, reflecting improved music and podcast profitability.

Operating (Loss)/Income finished at €(156) million, aided by lower marketing spend.
Interested in hearing more? Click here to review the full earnings release and listen to the webcast Q&A on our Investor Relations site here. 
Click below to check out a sizzle reel of audio trailers from a few of our recent original and exclusive podcasts.