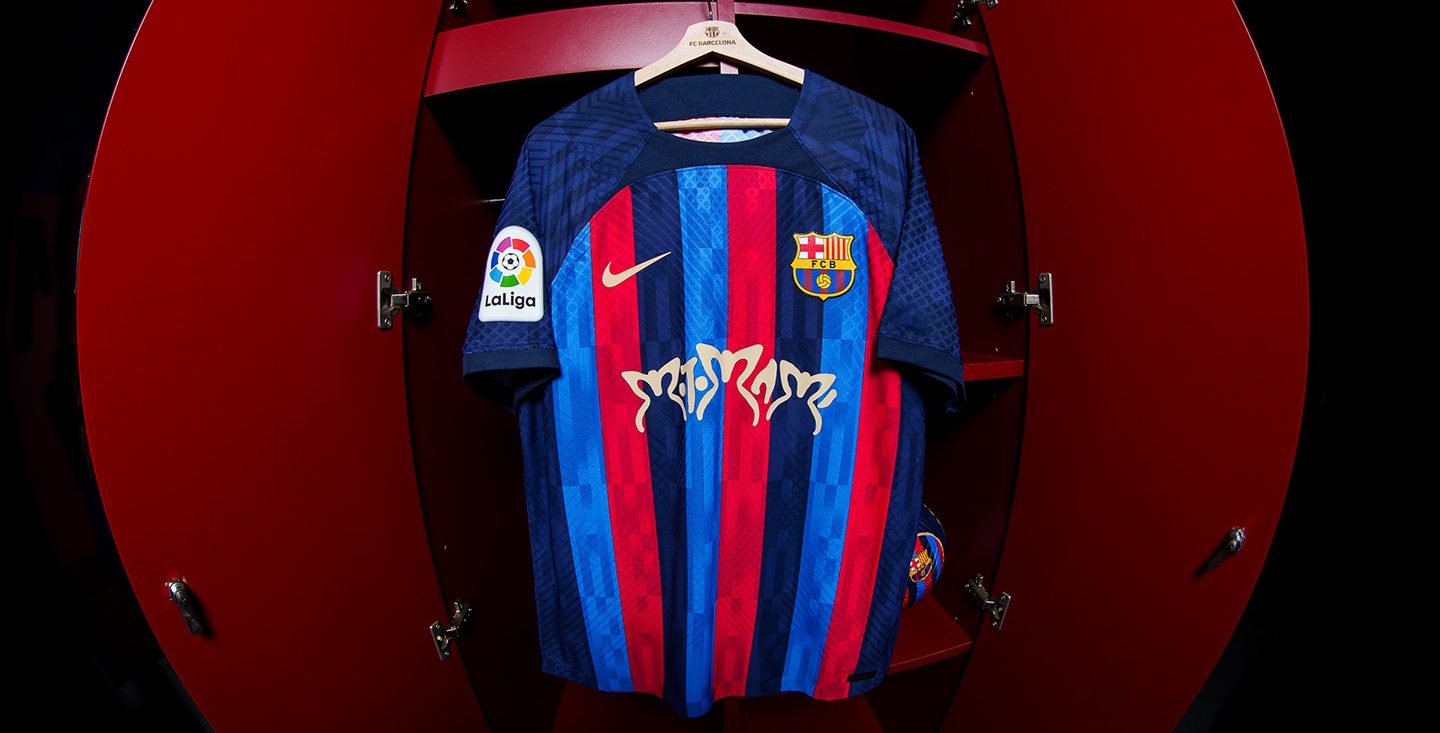 LEGENDS UNITE
Spotify and FC Barcelona Celebrate ROSALÍA's 'MOTOMAMI' With a Special Shirt and In-App Fan Experience
One year ago this week, Spanish superstar ROSALÍA released her album MOTOMAMI to massive fanfare—and the accolades quickly followed. In 2022, ROSALÍA was the most-streamed Spanish artist globally, with streams of her tracks on Spotify growing by more than 110% year over year. And in Barcelona, she was also the most-streamed female artist on Spotify last year. 
So when football fans around the world come together on Sunday to watch FC Barcelona take part in another epic El Clásico clash, we're thrilled the club will be celebrating the first anniversary of her album. Players will step onto the Spotify Camp Nou pitch wearing a special Barcelona home shirt that features ROSALÍA's MOTOMAMI album logo, much like they did when they commemorated Drake's landmark achievement of 50 billion streams with a limited-edition OVO shirt.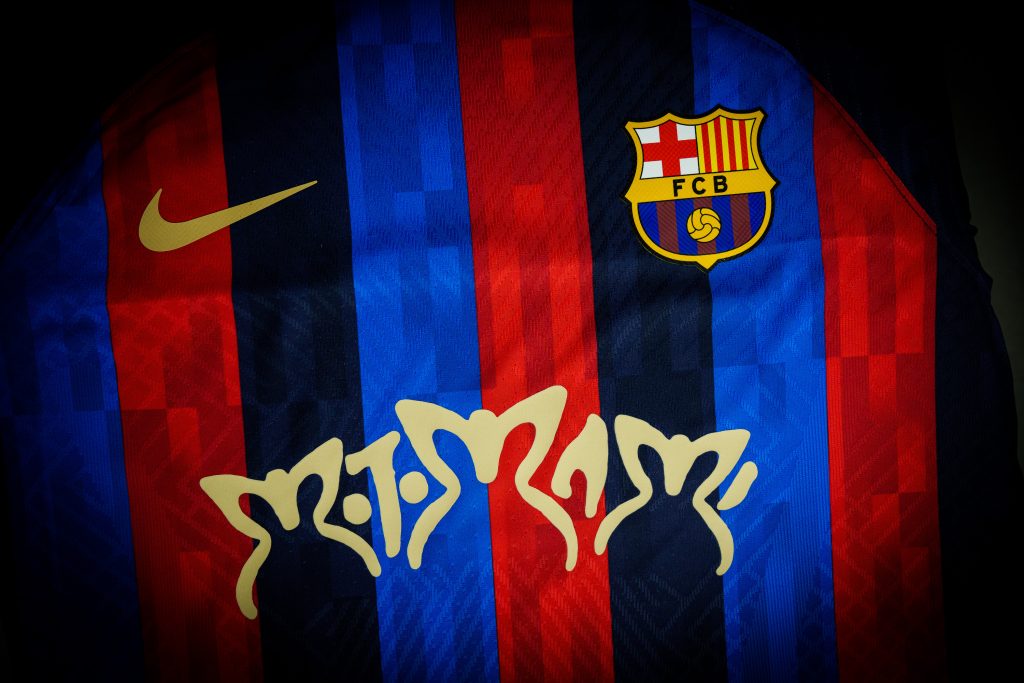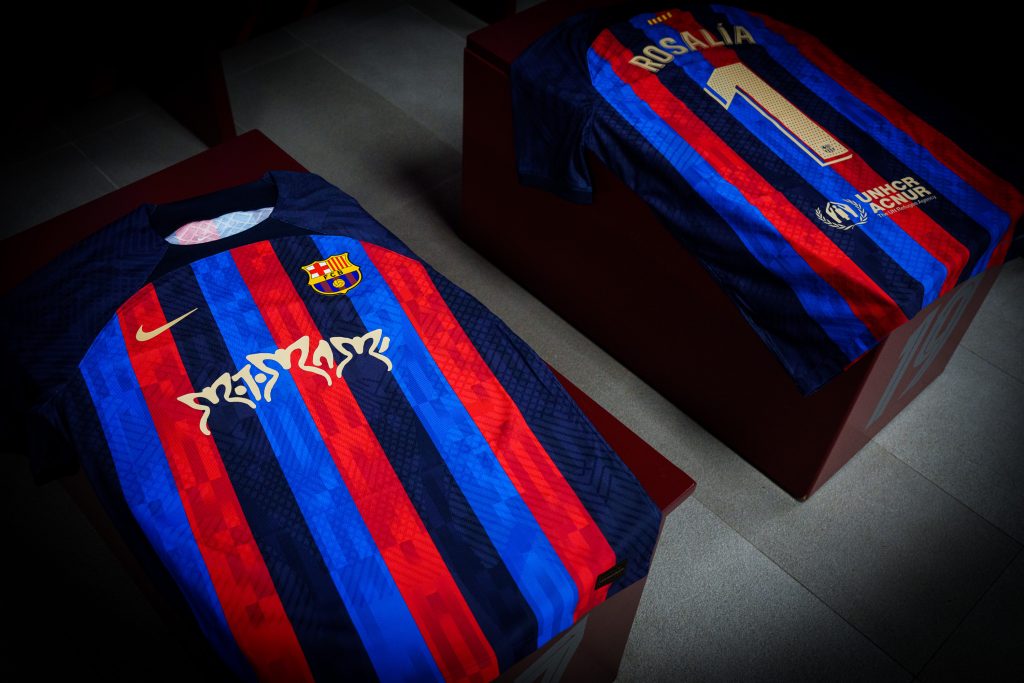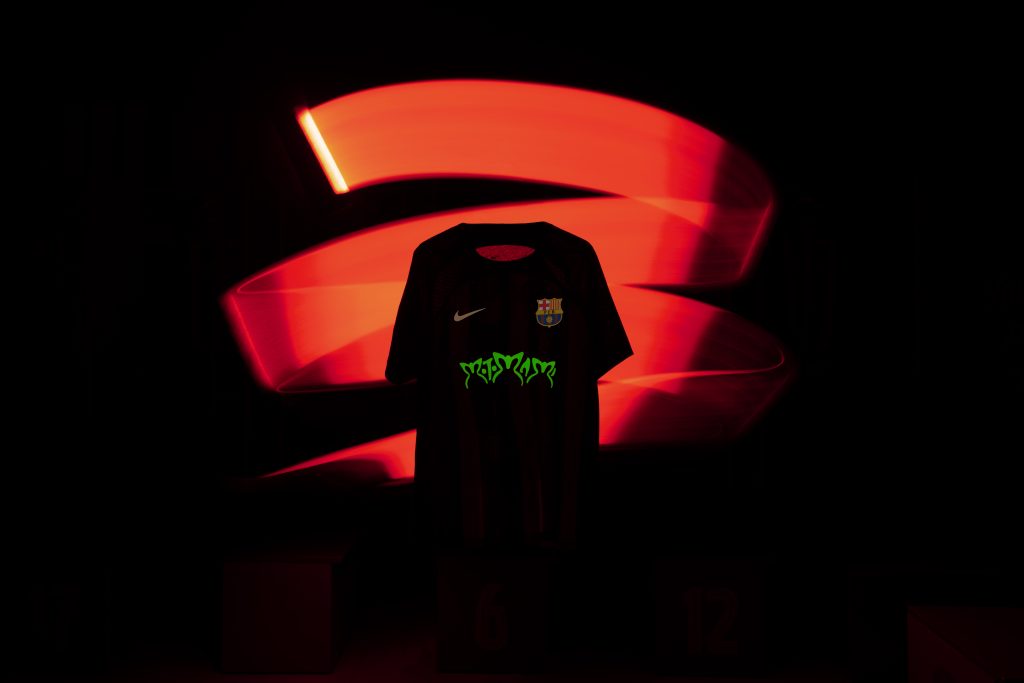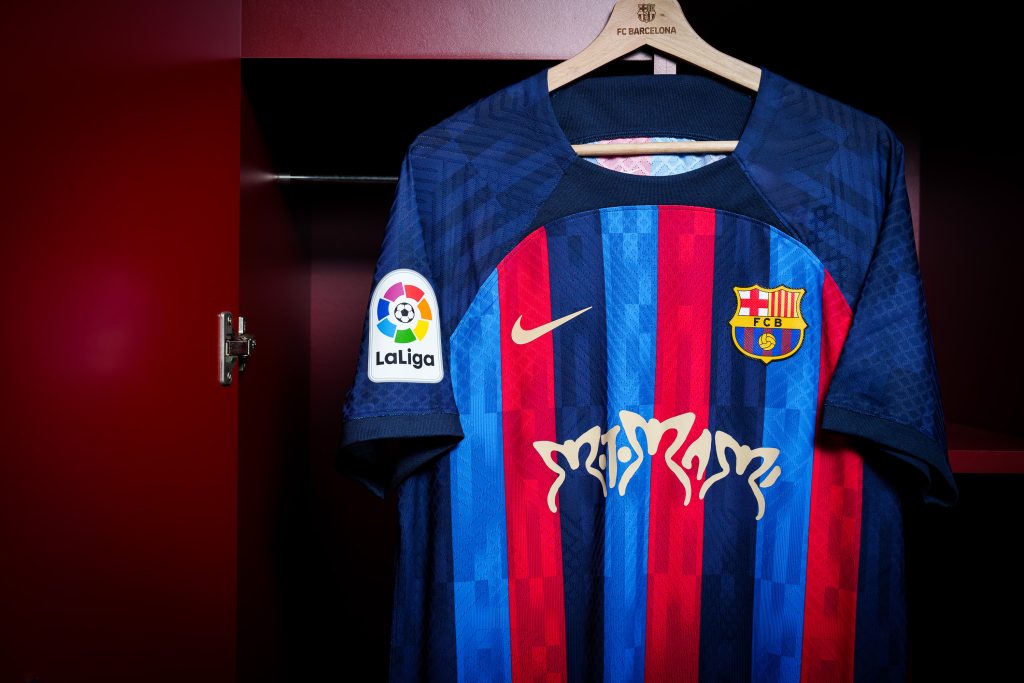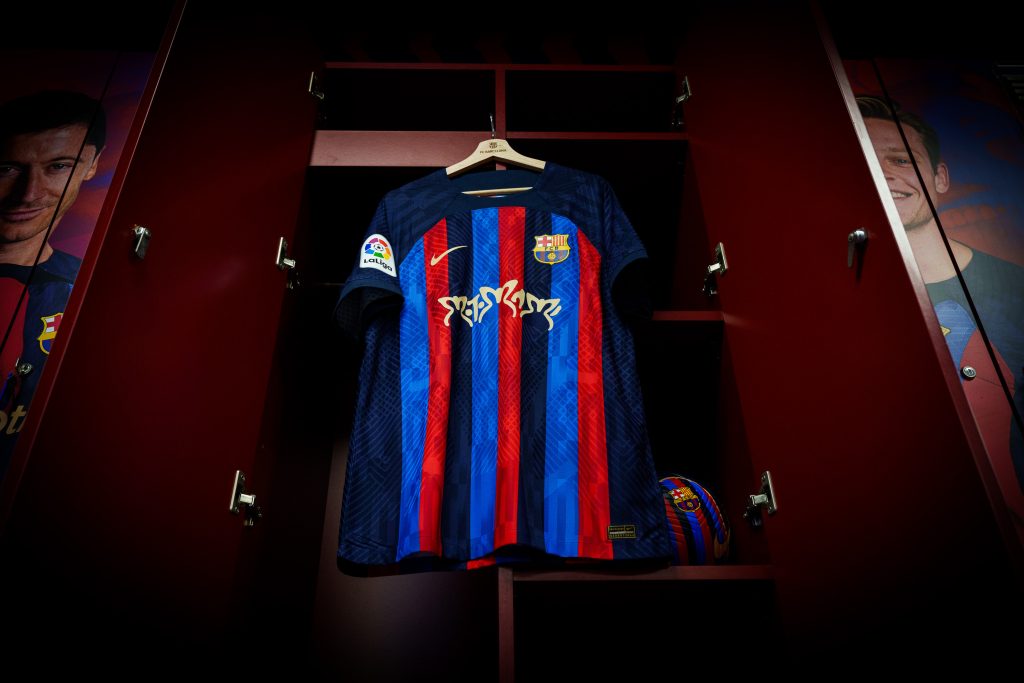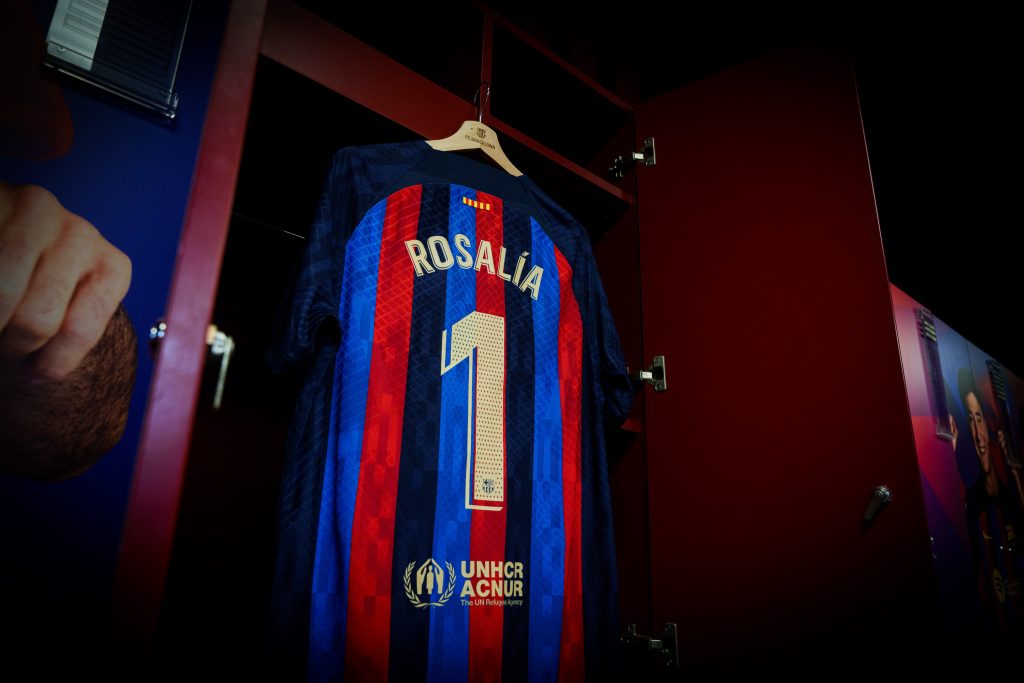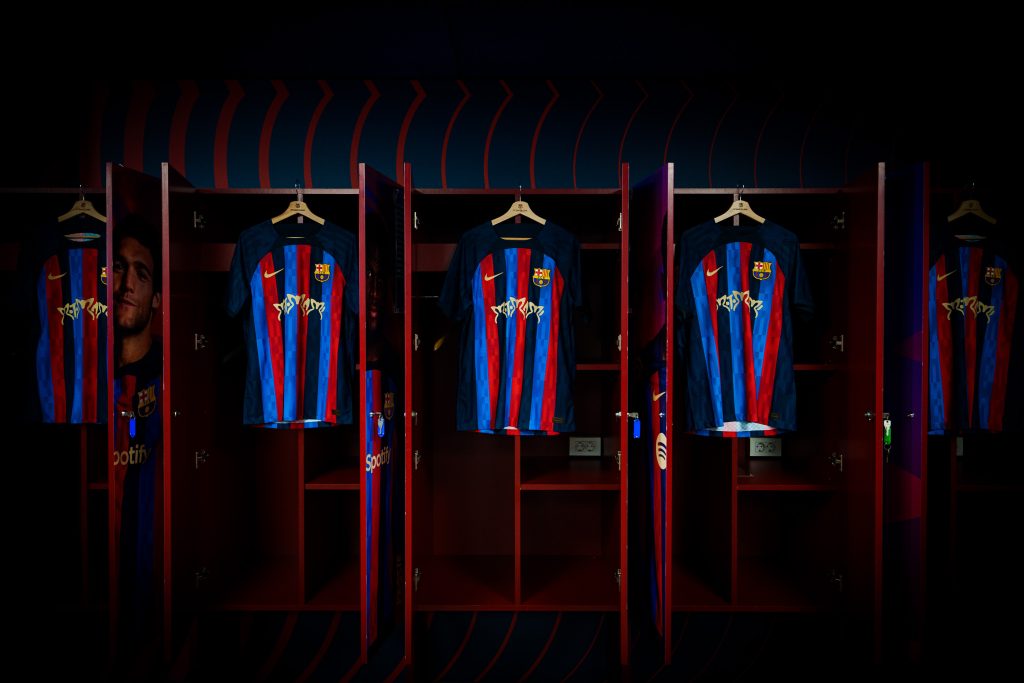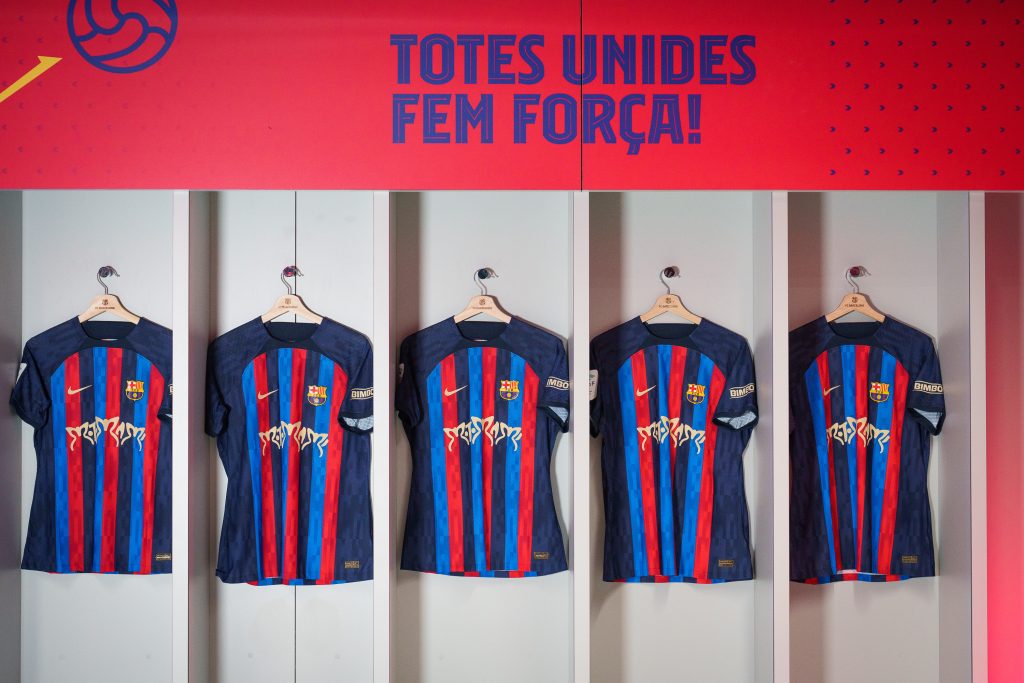 "We're honored to give up the Spotify space on the FC Barcelona shirt to celebrate ROSALÍA, who is the top Spanish artist on Spotify in 2022," said Marc Hazan, Spotify's VP of Partnerships. "It's a chance to continue the celebration of our unique partnership with FC Barcelona and continue to bring the worlds of football and music together."
In addition, when FC Barcelona Femení takes part in the women's El Clásico on March 25, they'll also be wearing the MOTOMAMI kit during the match.
The MOTOMAMI shirt is a dream come true for ROSALÍA, who played as a forward during games both at school and at home, and grew up watching Barça legends like Messi and Samuel Eto'o—and now counts herself among Pedri's fans. It's particularly special given that many FC Barcelona players, including Alexia Putellas and Robert Lewandowski, count themselves as top fans of ROSALÍA on Spotify.
"It makes me very excited that such a big club like Barça will wear the shirt, and even more, in such important games!" ROSALÍA exclaimed to For the Record. "Football and music have such similarities when it comes to the emotions you live in a concert and in a game. The concentrated human energy, so many people living that same moment, putting all their attention into an event."
Fans who want to get in on the celebration can purchase their own limited-edition MOTOMAMI shirt to show their Barça pride. Inspired by the year of their founding, FC Barcelona's selling 1,899 of these matchday-quality shirts in Europe, which come in their own premium packaging. 
And for fans who really want to show their love for ROSALÍA, there are also super-limited-edition, collector's item shirts that are signed by all of the FC Barcelona players who start the men's and women's El Clásico matches respectively. Featuring a glow-in-the-dark MOTOMAMI logo, 11 men's shirts and 11 women's shirts will be available for purchase in Europe via FC Barcelona, each with a unique number between 1 and 11.
More Barça Matchday playlists are on the way
FC Barcelona players from both the men's and women's teams will also curate Barça Matchday playlists, which feature the top songs—including music from ROSALÍA—that motivate the players in the lead-up to the El Clásico kickoff whistles.
To date, Pedri and Lewandowski have curated matchday playlists for the men's squad, and Alexia and Oshoala for Barça Femení.  
Pick your favorite ROSALÍA songs with My Top 5
Fans of ROSALÍA can also celebrate her collection of work with a new interactive experience on Spotify called My Top 5: ROSALÍA Songs. This in-app experience lets fans select their top five favorite songs from the Spanish singer, and then compare their ultimate list on social media with friends.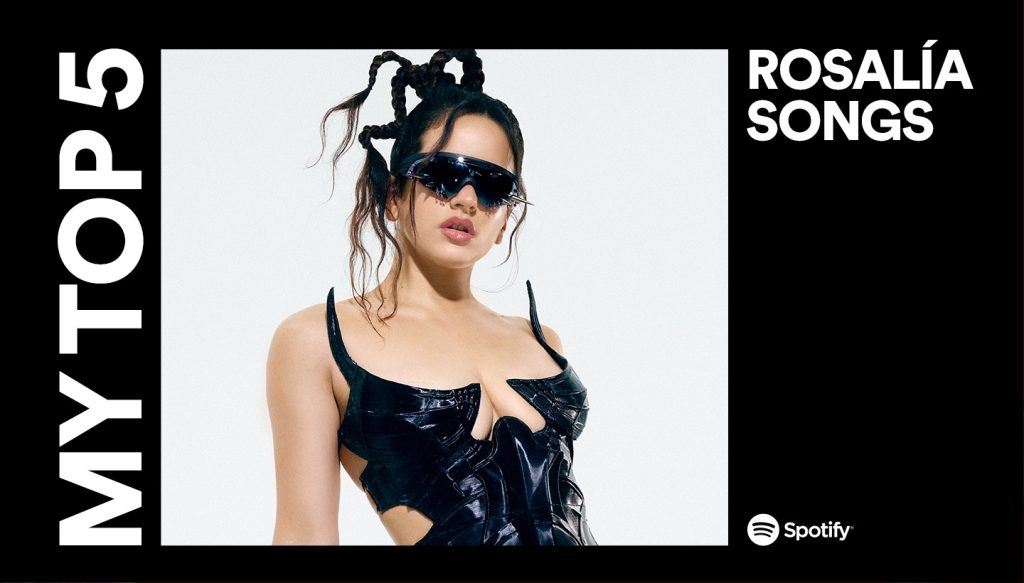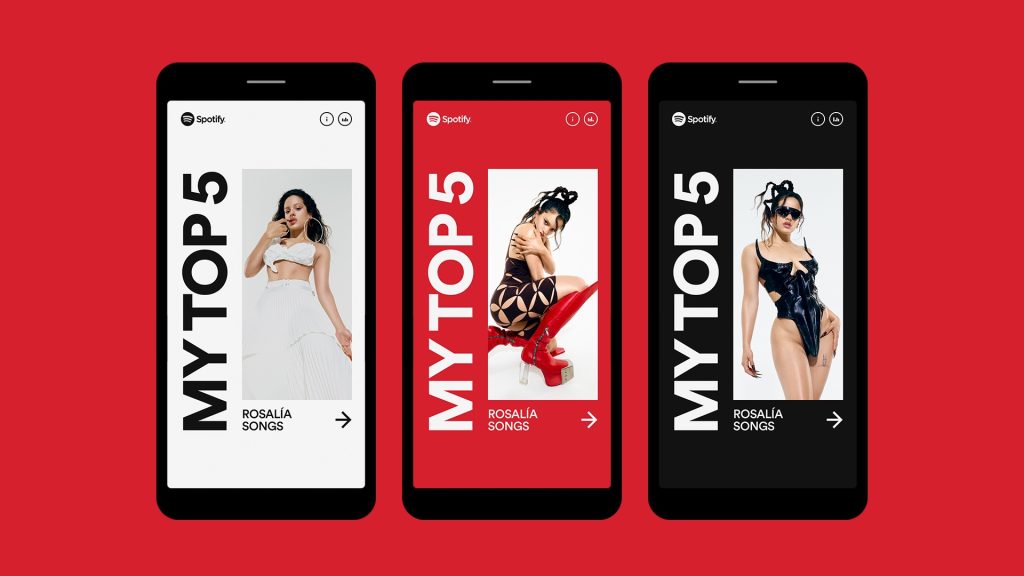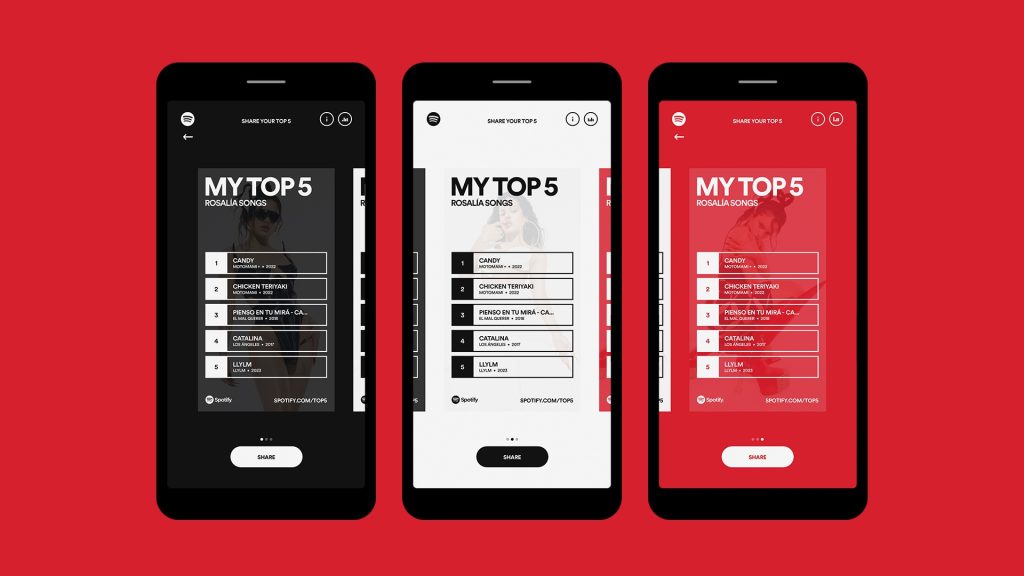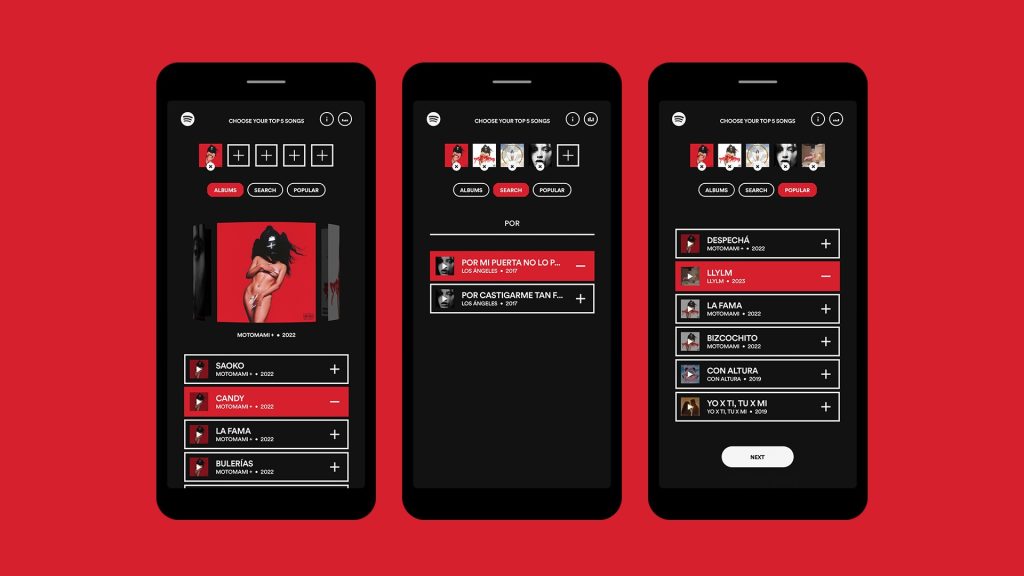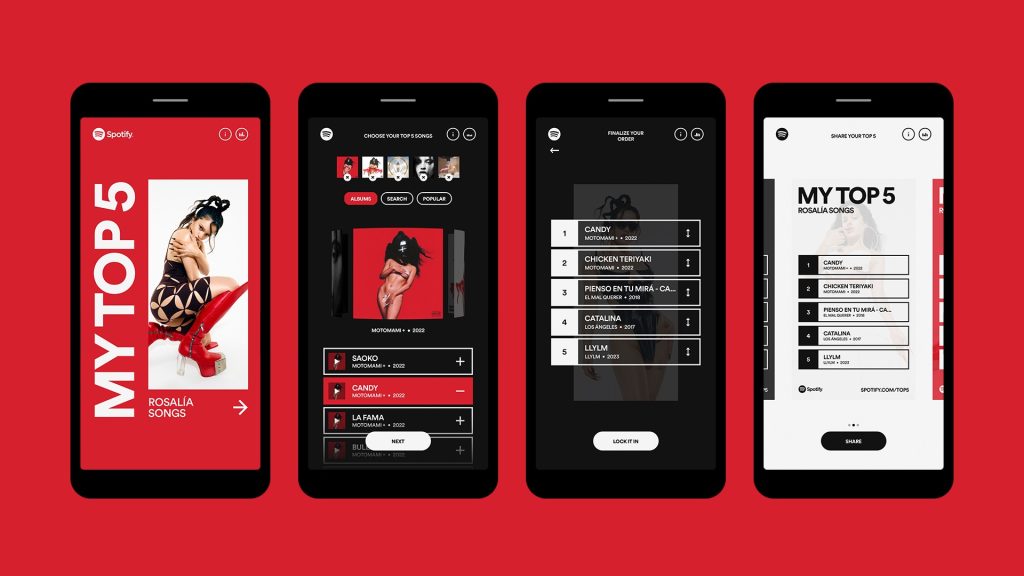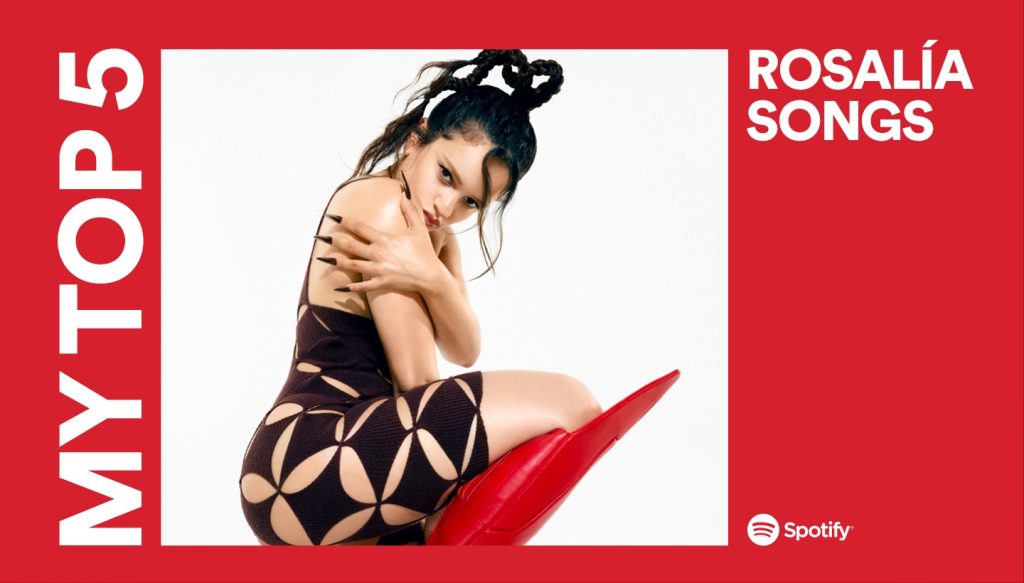 Fans who want to create their own ROSALÍA Top 5 lists before her big El Clásico moment can do so by following a few simple steps:
Ensure your mobile app is up to date with the latest version available in your device's app store.

Visit

https://spotify.com/top5

on your mobile device.

The experience will present ROSALÍA's catalog and allow you to select your five favorite songs. Drag and reorder them in the visual display to create your definitive list.

You'll then receive a personalized digital card with your selections to share and compare on social media.
My Top 5: ROSALÍA Songs marks the third iteration of Spotify's interactive franchise after seeing massive success with last year's My Top 5 releases from Kendrick Lamar and The Weeknd.
The special-edition MOTOMAMI shirts are just the latest example of how FC Barcelona and Spotify are working together to connect athletes, artists, and fans in ways that haven't been done before. For more on this first-of-its-kind partnership, be sure to check out our Spotify x FC Barcelona hub.
View this post on Instagram
Get hyped for Sunday's El Clásico showdown by streaming Robert Lewandowski's Matchday playlist now.