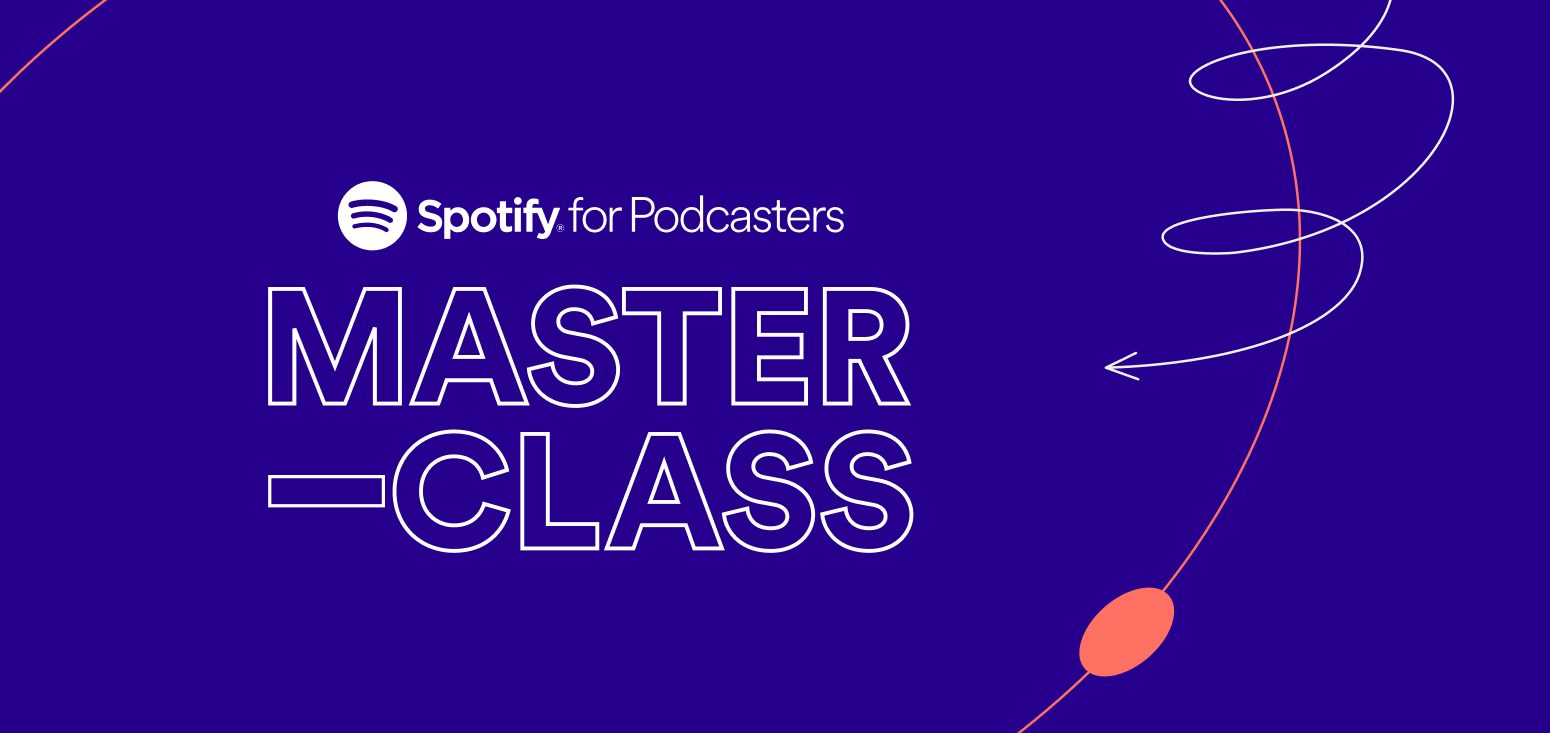 LET US BE YOUR GUIDE
Unlock Your Podcast Potential With Spotify for Podcasters Masterclass
Coming up with a great idea for a podcast might feel like striking gold. But taking those next steps to create and host the show, build an audience, and even grow your brand can be daunting. Even once you've gotten started, it's hard to know where to go from there. 
Spotify for Podcasters enables creators to record, publish, manage, and track their shows—a one-stop-shop platform for podcasters, regardless of where they're hosted. Whether you're aiming to use fan engagement features like Q&A and polls, find tips for publishing your first video podcast, or switch to Spotify from another platform, Spotify for Podcasters is here to help.
Today we're helping podcasters grow and make the most of Spotify tools with Spotify for Podcasters Masterclass. This educational video series is our latest offering to help empower creators to make the most of the entire Spotify ecosystem. Each inspirational and engaging episode will feature Spotify experts and creators alike, with a focus on developing the capabilities of new and existing creators. 
"Spotify for Podcasters Masterclass is our new education series that gives creators a peek behind the curtain at our tools for podcast creators," Jordan Newman, Spotify's Head of Podcast Partner Management and host of the series, shared. "Like the platform itself, these videos are a resource for creators in realizing their full potential—they get to hear directly from experts, the people behind the product, and some of our most established creators to learn how to use our tools to grow their show and, ultimately, be more successful."
The first episode, "Unlocking your podcast potential," will teach podcasters how to navigate their home bases, grow their shows, and deepen their connections with fans. It features Jordan Newman in conversation with Gael Aitor of "Teenager Therapy," as well as Maya Prohovnik, VP of Podcast Product at Spotify and a creator herself, who walks viewers through the tools they need to step up their podcast game. 
It's being held live on June 14 at noon eastern, and interested attendees can RSVP here. If you missed it, no worries—the live broadcast will live on our Resource hub as a video, and as a video podcast on Spotify. Live attendees will have the opportunity to connect with Gael and ask Jordan questions.
We'll continue with several more episodes debuting throughout 2023 on topics like interactivity, understanding and growing your audience, and video podcasts. Each will debut with a live broadcast—so make sure to RSVP—or catch them on-demand after the livestream.