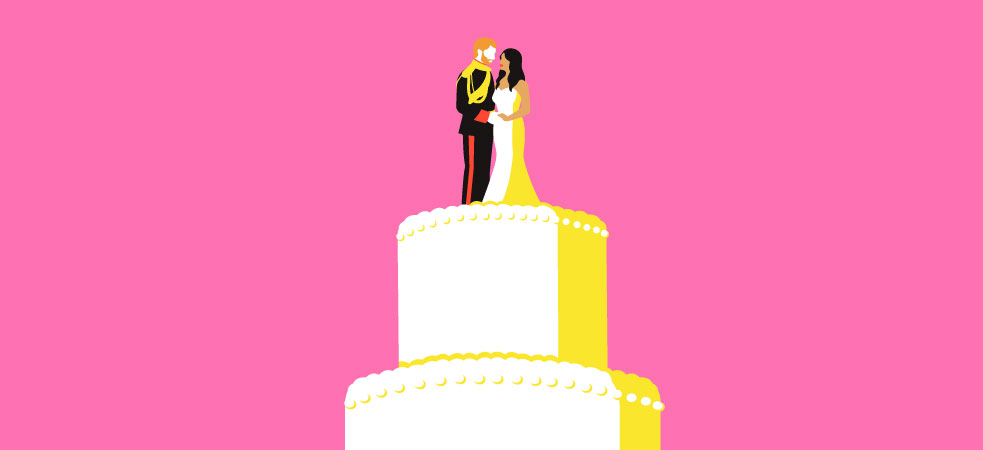 Songs with Royal Influence: The Music of the Royal Wedding
Between the exquisite hats, tears shed, and two fairy-tale princess wedding dresses, the Royal Wedding of the Duke and Duchess of Sussex was a sight to see—and hear—for viewers around the world.
The much-anticipated wedding of Prince Harry to the American actress Meghan Markle has come and gone, but the world's fascination with the Royal Family didn't end with their final vows. Our latest data shows that the event's soundtrack still plays on for fans and romantics alike.
For the majority of us who weren't invited to Windsor Castle on Saturday morning, or for those who simply want to relive the music of the fairy tale affair, The Royal Wedding – The Official Album is available to stream on Spotify. It includes the complete wedding service, from the instrumental Royal Salute, to the explanatory Giving of Rings, to the British National Anthem performed by various national orchestras and the Choir of St. George's Chapel. And since its release, the album has received over 100,000 streams globally.
If you're looking for an album highlight, try Karen Gibson and The Kingdom Choir's performance of "Stand By Me." Music loyalists will be happy to note that on the day of the wedding itself, the original "Stand By Me" by Ben E. King increased by a third (30%) globally.
However, it is 19-year-old British cellist Sheku Kanneh-Mason who garnered the biggest reaction on Spotify. Sheku, the first black musician to ever win the BBC Young Musician of the Year award since its launch in 1978, performed at the wedding. According to the latest data from Spotify, Sheku received a 428% increase in streams globally thanks to his performance at the wedding ceremony.
As widely noted by news commentators and viewers, Markle's African-American heritage played a large role in highlighting some of the performances throughout the event, from Sheku's cello playing to Reverend Michael Curry, the first Black presiding bishop in the Episcopal church, whose sermon, found in "The Address" track, is also available on the official album.
As for the reception, Harry and Meghan reportedly chose Whitney Houston's "I Wanna Dance with Somebody (Who Loves Me)" for their much anticipated first dance. The '80's hit, commonly played at weddings, is one of the top 10 wedding playlist tracks globally in 2018. After it was revealed that the royal couple selected the song, streams of the track increased by 15% worldwide.
With the Duke and Duchess of Sussex assuming their roles as the newest royal couple—and now apparently as musical influencers—only time will tell if Houston's now-royal hit will become a top first-dance song for weddings to come.