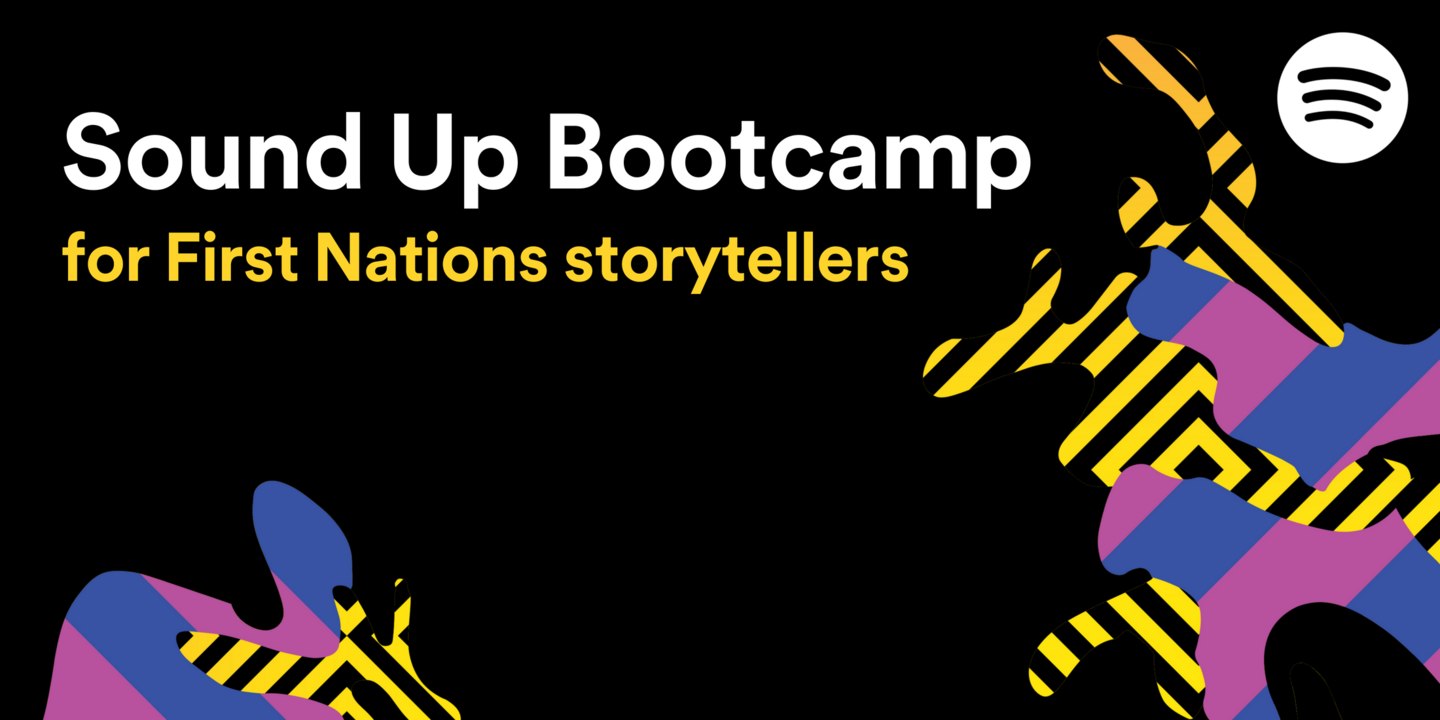 SOUND UP
First Nations Voices To Be Spotlighted at Spotify's Sound Up Bootcamp Australia
Storytelling, passed down from generation to generation, is integral to Australia's history—from its earliest inhabitants to the killer beats and exuberant instrumentation of today's hip-hop. To better surface First Nations (Aboriginal or Torres Strait Islander) voices, Spotify is inviting aspiring First Nations storytellers across Australia to apply for the Sound Up Bootcamp four-day residential podcasting workshop in Sydney from November 26 to 29.
The third installment of our global Sound Up Bootcamp initiative, Sound Up Bootcamp Australia gives fresh talent a creative platform to share their work with the widest possible audience.
First Nations artists have long been on our radar; this year we've created and promoted a number of First Nations playlists, including Black Australia, Deadly Beats, and Original Storytellers. We've also formed partnerships with Barunga Festival and the National Indigenous Music Awards, where Baker Boy was recently awarded a Spotify studio grant following his Best New Artist award win.
The Australia program follows Spotify's Sound Up Bootcamp US (which received more than 18,000 applications) and the recently announced Sound Up Bootcamp UK. The US program was successful in "stimulating amazing ideas and facilitating a truly unique and important community of aspiring women of colour podcasters," says Jane Huxley, Managing Director, of Spotify Australia and New Zealand.
"What Spotify is offering through Sound Up is a hugely exciting opportunity for First Nations producers and storytellers. The podcasting medium in Australia continues to experience massive growth and now is an ideal time for the voices and stories of Indigenous Australia to find their place within the audio landscape," says Emily Nicol, an Aboriginal/Torres Strait Islander radio producer and the curator of Spotify's flagship First Nations playlist Black Australia. Emily will facilitate the program in conjunction with Audiocraft, a leading Australian podcast organization.
Sound Up Bootcamp Australia will walk participants through the process of podcast creation—turning an idea into a story arc, finding their voice, learning about their audience, and skilling up on recording techniques. Applicants don't need to have any prior podcasting experience—just something to say, a passion for the medium, and an eagerness to bring their great ideas to life. Attendees will also receive mentoring and networking opportunities with well-known podcasters and radio greats who also identify as First Nations people.
From the pool of applicants, 10 individuals will be chosen to participate in the program. Those selected will receive a round-trip flight to Sydney and accommodation for the duration of the bootcamp if they reside outside of Sydney, and the opportunity to spend four days at Spotify Australia's headquarters. Three finalists will leave the program with a cash grant, podcast production equipment, and extended mentorship opportunities.
Ready to share your story? To be considered, please apply before midnight on October 29 at https://spoti.fi/soundupsydney. See website for full terms and conditions.