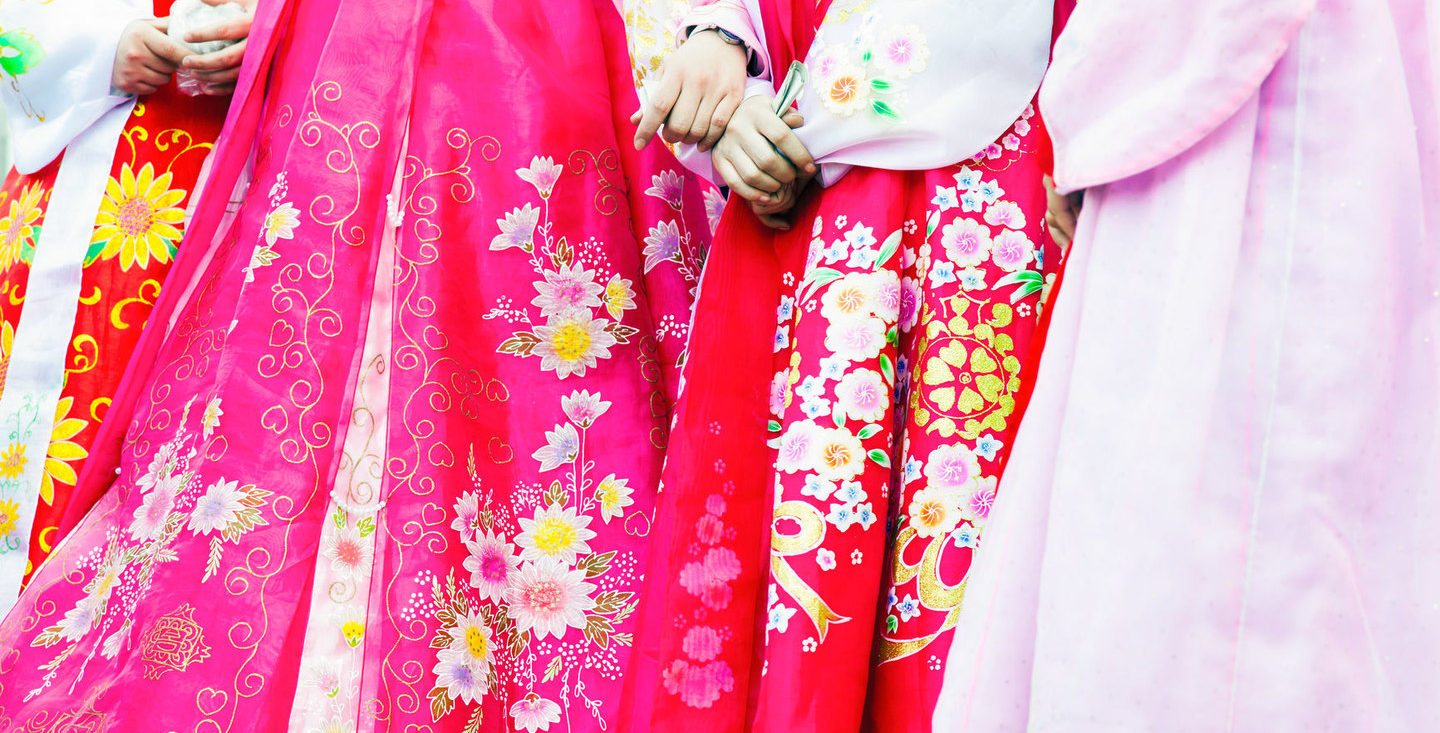 IT'S NOT FAKE LOVE
K-Pop Takes Over, From 'Gangnam Style' to Global Domination
Last week, when K-pop group BTS took the stage at New York's Citi Field, international #BTSArmy members showed up in droves; some had traveled from across the country and camped out weeks in advance for the promise of catchy beats, a chorus that hooks you, and charismatic dance moves.
Just a few years ago, a sold-out show at one of America's biggest stadiums may not have been in the cards for a young Korean band. And yet, BTS has inspired fans of all ages, races, cultures, and genders not just in Asia, but in the U.S. and around the world. Call it an official global phenomenon.
K-pop's popularity has reached a fever pitch: On Spotify, more than 14.2 billion K-pop tracks have been streamed globally, and fans have spent over 46 billion minutes since July 2015 listening to their favorite Korean tracks. These numbers grow each day, making K-pop one of the most-streamed genres across the globe. Its fast tempos, thrilling visual components, and resonant use of melody and storytelling have captivated fans on every continent—and on our dedicated K-pop hub.
"K-pop or the Hallyu wave is truly an Asian success story. For a genre that's in a different language and from a very different culture, it is inspiring to see how K-pop is making its mark on the global stage," says Eve Tan, Shows & Editorial, Team Lead, Spotify, Southeast Asia. "It is our aim to be a platform of discovery for both artists and music lovers, and we are excited to help Spotify fans across the world enjoy and be inspired by Korean music."
K-pop first captured the world's attention with PSY's 2012 viral "Gangnam Style." Ever since, the genre has evolved into a diverse and popular subculture internationally. Driven by social media fan fever and Korean TV dramas, the Korean Wave—an increase in global popularity of South Korean culture and entertainment—has broken through to the U.S., Latin America, Europe, and beyond.
Recently, K-pop hit some major international milestones. In September 2017, the genre had its first Billboard Top 10 debut with BTS's Love Yourself: Her. This past July, GOT7 became the first K-pop act to play Brooklyn's Barclays Center, and last month, BTS, in partnership with UNICEF, became the first K-pop group to deliver a speech at the United Nations.
To capitalize on their rising popularity across the globe, many K-pop artists now record songs in multiple languages. GOT7 recently dropped their new album title track "Lullaby" in four languages: Korean, Mandarin, Spanish, and English. Some bands have even formed subunits to target different audiences, like supergroup EXO, who perform in both Korean and Mandarin. NCT even has three subunits—NCT U, NCT 127, and NCT Dream—each focused on reaching different age groups and demographics.
Plus, more K-pop artists than ever are collaborating with popular English-speaking artists. BTS and Nicki Minaj dropped their buzzy and vibrant "Idol" video in September 2018, and girl group BLACKPINK has an exciting new collab in the works with English pop singer Dua Lipa. Consider K-pop's crossover officially complete.
For your K-pop cravings
From the latest K-pop tracks to Korean OSTs (dramatic and highly addictive love songs), there's a suitable Spotify playlist within our dedicated hub. First introduced in 2015, our K-pop hub is as addictive as the music itself, leading to a significant increase in streams and sharing of Korean music on Spotify.
Today, our K-Pop Daebak playlist (daebak is Korean for cool) hosts exclusive access to vertical video premieres from emerging and chart-topping acts. To keep up with the latest news, dance tutorials, and all things K-pop, be sure to follow the official Spotify K-Pop Daebak twitter account, @SpotifyKDaebak.