You say it's your bithday
Experience The Beatles' White Album Like Never Before With Spotify's Enhanced Album Playlist
Despite what its minimalist, monochromatic cover art suggests, The Beatles' 1968 self-titled release—aka the "White Album"—is anything but basic. Decades later, the sprawling double album is celebrated for its epic diversity, from tender pop ballads like "My Guitar Gently Weeps" and "Blackbird" to dark, surreal experiments like "Helter Skelter" and the rambling "Revolution 9." At 30 tracks, it's one of the most complex and memorable releases in rock and roll history. But while there was no one sonic influence that defined the "White Album," there was a singular experience: The Beatles' time at a meditation retreat in India.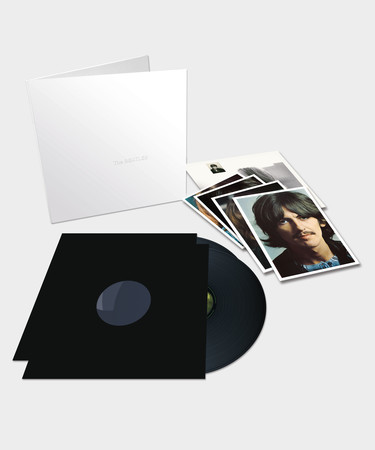 In February 1968, The Beatles traveled to remote Rishikesh, India, to practice transcendental meditation with the Maharishi Mahesh Yogi. Surrounded by the quiet of nature, the band was inspired to write roughly 48 tracks, according to Rolling Stone. Many of those songs found their way onto the "White Album," including "Dear Prudence" (about Prudence Farrow), the delicate "Mother Nature's Son," and "The Continuing Story of Bungalow Bill" ("Bill" was actually Richard A. Cooke III, who shot a tiger in the jungle while visiting the retreat). Later that year, the "White Album" was released on November 22, 1968—50 years ago this week.
In celebration of the many myths, stories, and legends that make up the "White Album," we've created a unique album experience that brings new elements of The Beatles' seminal work to life, available only on Spotify. Beatles fans old and young can immerse themselves in the newly remixed and remastered album, acoustic demos, and previously unheard material, like alternate takes and rehearsals.
In our playlist experience, the "White Album" opens up with vertical music videos, exclusive visual content, and so much more. Experience it yourself by clicking below.