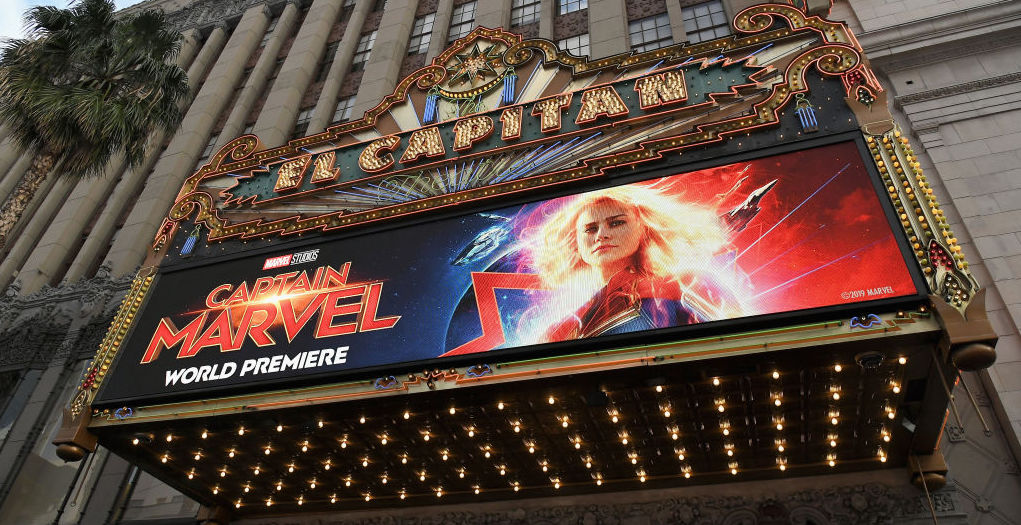 MUSIC OF MARVEL
With 'Black Panther' and 'Captain Marvel,' Superhero Movie Concept Albums Take Flight
Cape or no cape, team player or lone ranger, most superheroes have at least one thing in common: an epic theme song. Often, there's a movie-length soundtrack to match as well—and, these days, maybe even two.
A new trend in superhero films began in the past year with two of the biggest Marvel Cinematic Universe (MCU) movies, Black Panther and Captain Marvel. These films changed the superhero-soundtrack landscape with the addition of a secondary, companion album or playlist. According to our US data, these new storytelling vehicles are a powerful way to broaden a film's reach.
Black Panther Concept Album Wins with Fans
Fans embraced these albums fervently—Black Panther's in particular. The movie broke all types of box office records, and its instrumental original movie soundtrack, composed by Ludwig Goransson, even won Best Original Score at both the Grammys and the Oscars. Yet when it came to streaming, it was the concept album—a rap and hip-hop work of art curated by Kendrick Lamar and featuring SZA, Swae Lee, Khalid, Jorja Smith, and many more—that hit home with listeners. On the day of its release, the album, which builds on the movie's poignant exploration of "what it means to be African," hit over 19 million plays on Spotify. Critically, it wasn't just how many people were listening, but who.
The listeners were close to equal in gender representation, and the bulk of the plays came from 18- to 24-year-olds, followed by 25- to 29-year-olds. By contrast, listeners of the actual soundtracks for both Black Panther and Avengers: Infinity War in those age groups lean far more male. In other words, a supplemental soundtrack represents a unique opportunity for the studio to attract new audiences, particularly adult women who don't traditionally go out of their way to see superhero movies.
Captain Marvel Makes Her Mark through Music
Captain Marvel built on this paradigm with unabashed girl power. It was impossible to walk away from the film, released this past March, without music in mind—either due to Pinar Toprak's original score or the largely female hit-driven '90s pop-grunge sounds, like "Only Happy When It Rains" by Shirley Mason-fronted Garbage and Gwen Stefani-led No Doubt's "Just a Girl" blasting during the final fight scene. These songs, found on Marvel's Captain Marvel Soundtrack Official Playlist, helped build out the essence of Carol Danvers' empowered protagonist.
And the first female superhero to get a major motion picture in the MCU struck a resounding chord with female fans: Women ages 18-44 streamed the playlist more than any men within that same age bracket. Toprak's official soundtrack, which also featured gems of '90s music inspiration and was the first in the MCU to be conducted by a woman, was streamed most by men ages 18-24 and 34-55, but saw 18- to 24-year-old women ranked close behind—fairly high for the genre.
Though the playlist doesn't have the streaming volume of the orchestral Captain Marvel soundtrack, nor that of Kendrick Lamar's Black Panther-inspired album, the trend is clear. The streaming popularity of superhero concept albums points to their power in attracting enthusiasm in a way that traditional instrumental superhero movie soundtracks do not.
Sure, surges in orchestral volume add emotion, suspense, and gravity to a monumental moment in superhero adventure movies. But the addition of lyric-driven, thematically relevant pop or rap songs leaves the audience with a memory of the film that goes far beyond the fight scenes, one that speaks to what it means to be human—or in some cases, superhuman.
Searching for something super? Stream Marvel's official Marvel Music playlist below.