DANCE FOR ME
Meet Tones and I, the Australian Ex-Busker Who Achieved a Global Hit Thanks to Streaming
In the span of just a year, Toni Watson has leapfrogged from working retail to busking full-time to topping the charts in almost a dozen countries—including her native Australia. That's all thanks to "Dance Monkey," the viral smash that was the second-ever single for the artist best known as Tones and I.
One listen to the song is enough to grasp its globe-trotting success; animated by an indelible keyboard hook, the stark earworm combines the brightest features of emotive pop and body-moving EDM while subtly addressing Watson's stint busking to tourists in popular Byron Bay.
"If we're not entertained in the first minute, we just scroll on," says Watson. "I could see that reflected in me busking in the street. I wrote the song about the pressure of live performance and how it compares to the instant gratification of social media."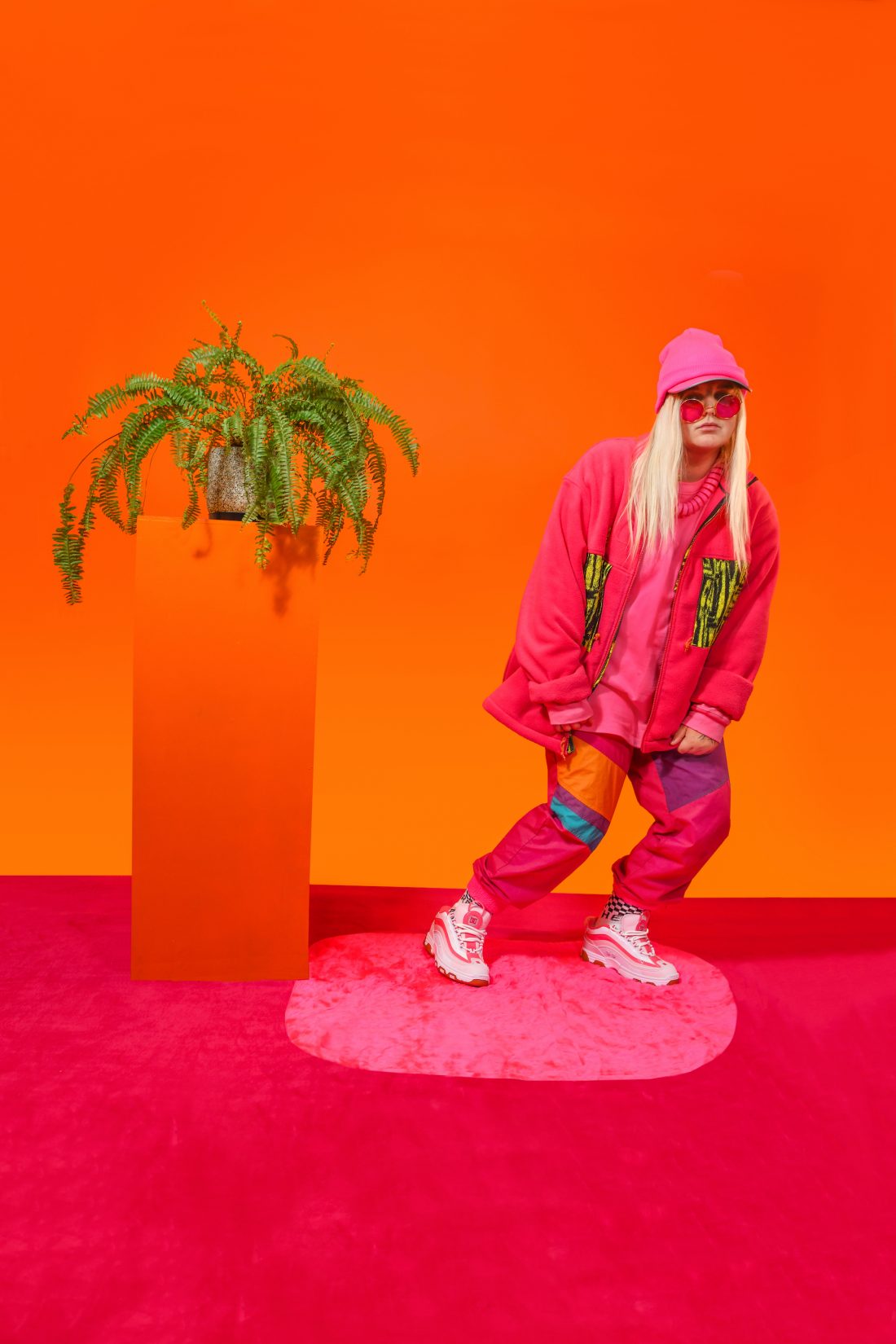 As for its simultaneous feel-good vibe, Watson admits she wanted to write a song that she and her friends could dance to. Mission accomplished: In Australia it's already gone triple-platinum and Tones has recently taken the record for an Aussie artist dominating the top spot on the ARIA singles chart for the most consecutive weeks. She's been at number one there for 11 straight weeks, earning more than 350 million—and counting—streams worldwide. "My music is being heard all over the world," Watson says, "and Spotify has had a huge part in that!"
Due to the global editorial team's collaboration, the song was included on various international playlists. This curation is in part what helped transition Dance Monkey from an internet sensation to a certified global chart topper in 16 countries including Norway, Finland, Lithuania, Denmark, and Ireland. It even recently surpassed Shawn Mendes and Camila Cabello's "Senorita" to land the number one spot on Spotify's Global Top 50 playlist—Watson is the first Australian artist to ever reach that pinnacle.
That success seems especially sudden for someone who's only released a debut EP—August's consistently anthemic The Kids Are Coming—and yet she's already appeared at the AFL Grand Final, Australia's equivalent of the Super Bowl. Tones and I performed most recently at Melbourne's Forum Theatre on October 9 for Spotify's sold-out Front Left Live event, anchoring an international bill that includes Sweden's Tove Lo, Norway's girlinred, New Zealand's BENEE, and fellow Aussies Electric Fields.
Considering that Watson's first single, "Johnny Run Away," enjoyed a similar breakout trajectory, one might think she was prepared for the wider ripple effect to come. "Not at all," she says. "It was very unexpected." As for watching "Dance Monkey" infiltrate millions of hearts and minds in real time, she adds, "I'm still getting my head around it. I just try and focus on each day as it comes."
While Watson's six-hour days of busking taught her to feel comfortable communicating with a live audience ("When I first started, I couldn't even speak between songs," she confesses), she credits Spotify with helping to transmit her heartfelt handiwork on a career-making global scale.
"Spotify has been the most incredible support from the early days," she says. "There is something for everyone and a playlist for everyone—it's really become a massive way for artists to reach more listeners."

The final piece of the puzzle when it comes to the ubiquitous rise of "Dance Monkey," meanwhile, may lie in the song's disarmingly quirky video, which sees Watson dance around a golf course while disguised as an elderly man. It's an idea she'd had for ages, and the finished product surely completes the song's uncanny appeal to everyone from kids to retirees.
"It feels nice to know that people don't mind listening to a bit of Tones," she jokes, "either on the way to school or on the way to bingo."
Check out Tones And I performing "Dance Monkey" live at Spotify's Front Left Live playlist event in Melbourne, Australia, last week here.