MEXICAN MYSTERY
Discover a Decades-Old Murder in 'Fausto,' the First True Crime Spotify Original Podcast for Mexico and Latin America
In December of 1991, a family was mysteriously murdered in Ecatepec, Mexico. The event drew the media's attention to the town—one that would soon be notorious for its high rates of crime and serial killings. Now, the world can tune in to hear how the case eventually unraveled on Fausto, the first true crime Spotify original podcast for Mexico and Latin America. 
Fausto—the name the local police gave to the file that contained murder cases—is the third original Spotify production for Mexico after Tlatelolco: La Plaza en Movimiento and NRDWARE. The eight-episode Spanish language series is based on a year-long investigation. Each installment recreates the events for listeners through testimonies from real people involved with the case.
One of those people is Agent Fabian Roldán. The multiple homicide at the heart of the story was the biggest case in his 40-year law enforcement career. On Fausto, he gives his first-person account of how the crime was solved.
Narrating the shocking tale is Mexican actor Damián Alcázar, who has been in more than 60 films, been nominated for 30 international awards, and received more than 25 awards throughout his career. You might recognize him for portraying Colombian drug lord Gilberto Rodríguez Orejuela on the Netflix series Narcos.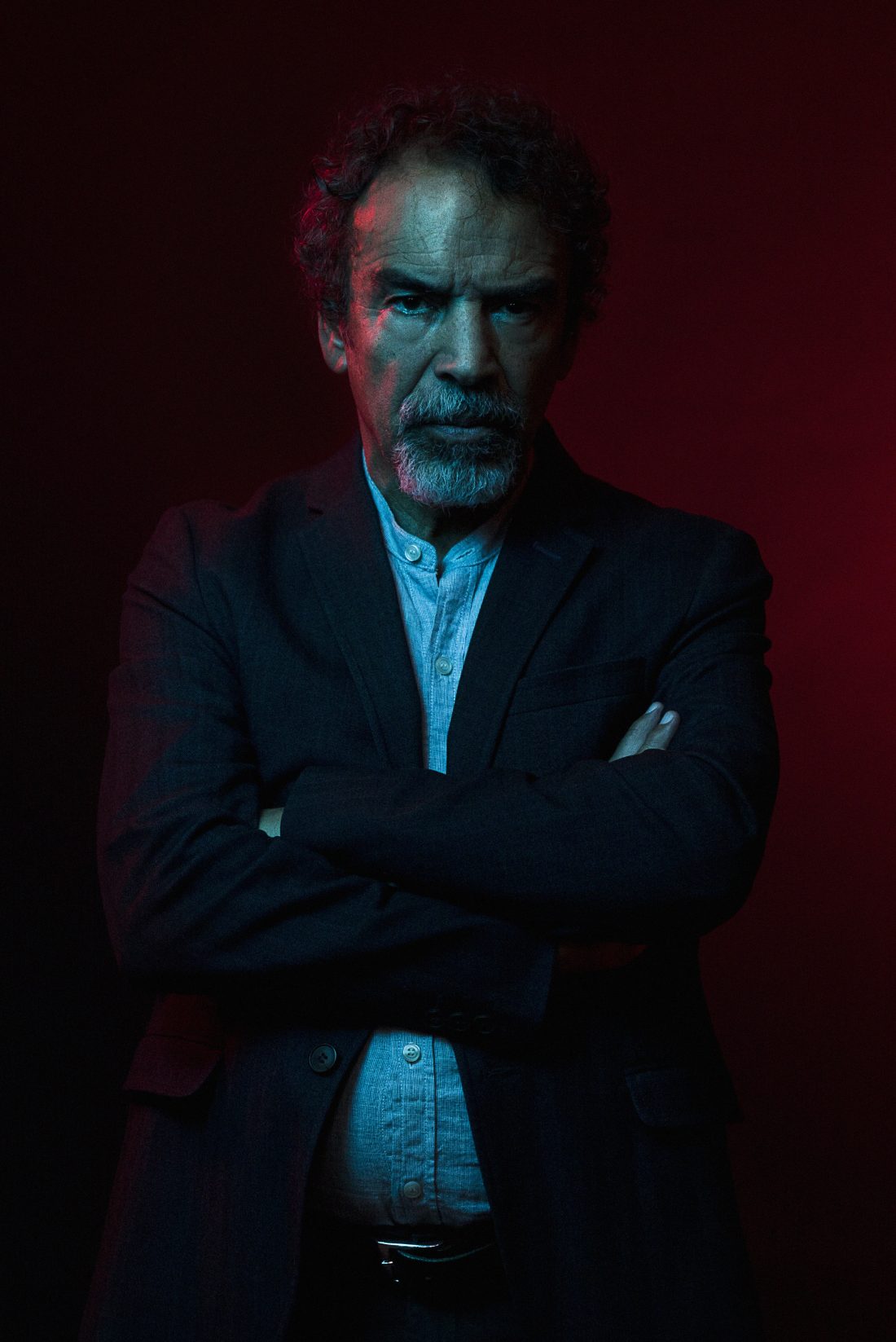 We sat down with Alcázar to talk about what captivated him about this story. Read what he had to say below.
Why did you want to be the narrator for a true crime podcast? What interested you the most about Fausto?
I was actually recently revisiting Johann Wolfgang von Goethe's play Faust, which I've always wanted to do, either for theater or cinema. Suddenly I got invited to a project named Fausto (Faust) which is also about the good and the evil in human beings. It was such a coincidence. All of that caught my attention, and then I read the script and found it truly surprising. I knew it could be really exciting for the audience. 
How did you get ready for this part in order to connect with such a raw, visceral story?
In order to get ready for the part, I revisited classics I had read in my youth, like Goethe's Faust and Christopher Marlowe's Faustus. I used the themes in these fictional pieces to help better understand the real-life story. Such a violent crime invites us to go deeper into human nature in order to understand how people are able to reach towards darkness, but also towards light.
With the true crime genre, how do you find the right balance and not let the violence overcome the narrative?  
When countries are going through hard times economically, violence is a result. [It's] due to people's need to survive. It is implicit in our daily lives. I think this reality is worth telling while adding the depth and character motivation that come from fiction. That's my goal for this project—not only to make an audio documentary, but to bring my craft as an actor to tell the story so that people not only understand the events, but feel the emotion, like they do when watching mystery and horror movies.
What potential do you see for storytelling in audio?
Audio has almost immeasurable potential for storytelling: fiction, poetry, short stories. There is something classic about it. But in the case of Fausto, the story we are telling falls under true crime, but as a podcast it almost feels like noir fiction. There are so many true stories that I think can be told in a way that's interesting and captures the attention of more people in the renewed audio format.  
Fausto premiers Oct. 22, with two new episodes every Tuesday and Thursday through Oct. 31.