BLACK HISTORY IS NOW
Spotify Amplifies Year-round Celebration of Black History with 'Phenomenal Black Music' Campaign
Black History is American History. Black History is World History. Black History is Now.
In 2018, Spotify launched Black History Is Now to recognize and celebrate Black creators and culture all year long—not just in February. Over the past two years, the program has seen collaborations with artists Janelle Monáe and Pharrell Williams, as well as distinguished designers Joy Miessi and Brandan "BMike" Odums. In 2020, we're elevating and evolving Spotify's mission to focus on the cultural impact that people of color have always played—all through the lens of music.
This year, Black History Is Now presents Phenomenal Black Music—a celebration of the songs and women that have shaped the way music is made, experienced, and replicated across the world. Spotify is inspiring people to discover and celebrate Black music and artists who have defined and continue to define global culture.
Through a series of activations and experiences, we're looking at Phenomenal Black Music through two lenses: songs that define culture and Black women who have shaped music. As much as there is to applaud regarding the strides Black female artists have made in a traditionally male-dominated industry, there's still plenty of room for progress.
Here's how you can celebrate with us this month and all year long:
1. Listen to Spotify's Black History Is Now hub with curated Phenomenal Black Music playlists. Check out Black History Salute, Black Girl Magic, Black Love Mixtape, and more. 
https://open.spotify.com/playlist/37i9dQZF1DX4ezQVslkJiT?si=qhb2GZNXRaCL16XoScpG7g
2. Wear merch that brings the feelings of Phenomenal Black Music to life from prominent designers Joe Freshgoods—the fashion designer known for his "Don't Be Mad" clothing line (whose biggest fans include Malia Obama, Chance the Rapper, and SZA)—and Jamilla Okubo, a mixed-media artist whose work has consistent themes that explore the intricacy of belonging to an American, Kenyan, and Trinidadian identity.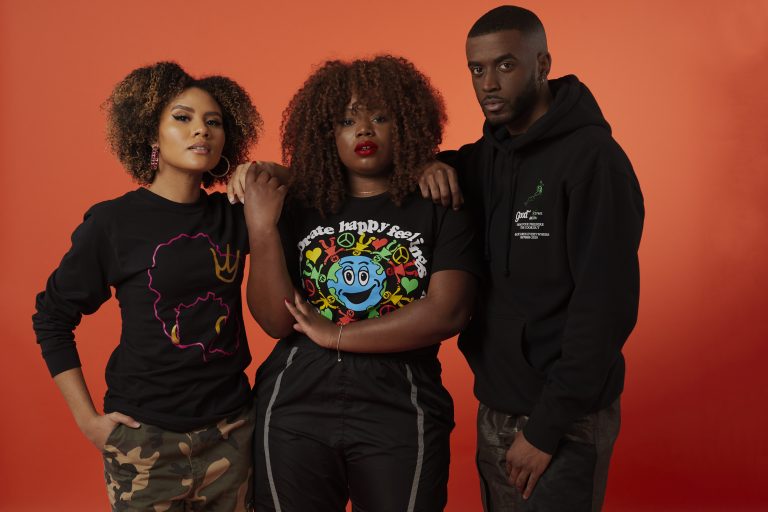 Credit: Mark Clennon
3. At the end of February, the Phenomenal Black Music campaign will culminate in a two-day immersive exhibit-style pop-up in New York City celebrating 32 exceptional songs and women. These artists span genres and generations, from Bob Marley and Mary J. Blige to Lil Nas X and Lizzo. The exhibit will feature a look into the music and musicians, with stories curated by music journalist Jewel Wicker, interactive elements curated by Spotify, surprise merch drops, and performances and panels throughout the weekend. As part of the experience, Spotify partnered with Levi's® to bring product customization to the two-day event. Guests will have a chance to personalize a Levi's® Trucker jacket, and all visitors will have access to exclusive patches from Joe Freshgoods and Jamilla Okubo. You can find more details here.
Explore the Black History Is Now hub here, and follow the celebration on @Spotify and @SpotifyNews.