FREESTYLING
'Mogul's' Brandon Jenkins Pivots Into Hip-Hop Nostalgia With 'Mogul Mixtapes' Podcast
For Brandon "Jinx" Jenkins, there was never a time "where it wasn't hip-hop." The podcast host, journalist, and DJ credits the genre—and the culture that has come out of it—with giving him the space to be himself. Now he does the same for others across various multimedia projects, including the Gimlet podcast Mogul, a show about hip-hop's most iconic moments, as told by the people who lived them.
Due to the current global events, production of Mogul was put on pause, but that didn't stop Brandon or his team. They quickly came together (while apart) to produce The Mogul Mixtapes, a Mogul spinoff that goes deep with notable artists, journalists, and more on their favorite hip-hop memories, as well as their thoughts and goings-on in quarantine.
For the Record got on the phone with Brandon to learn more.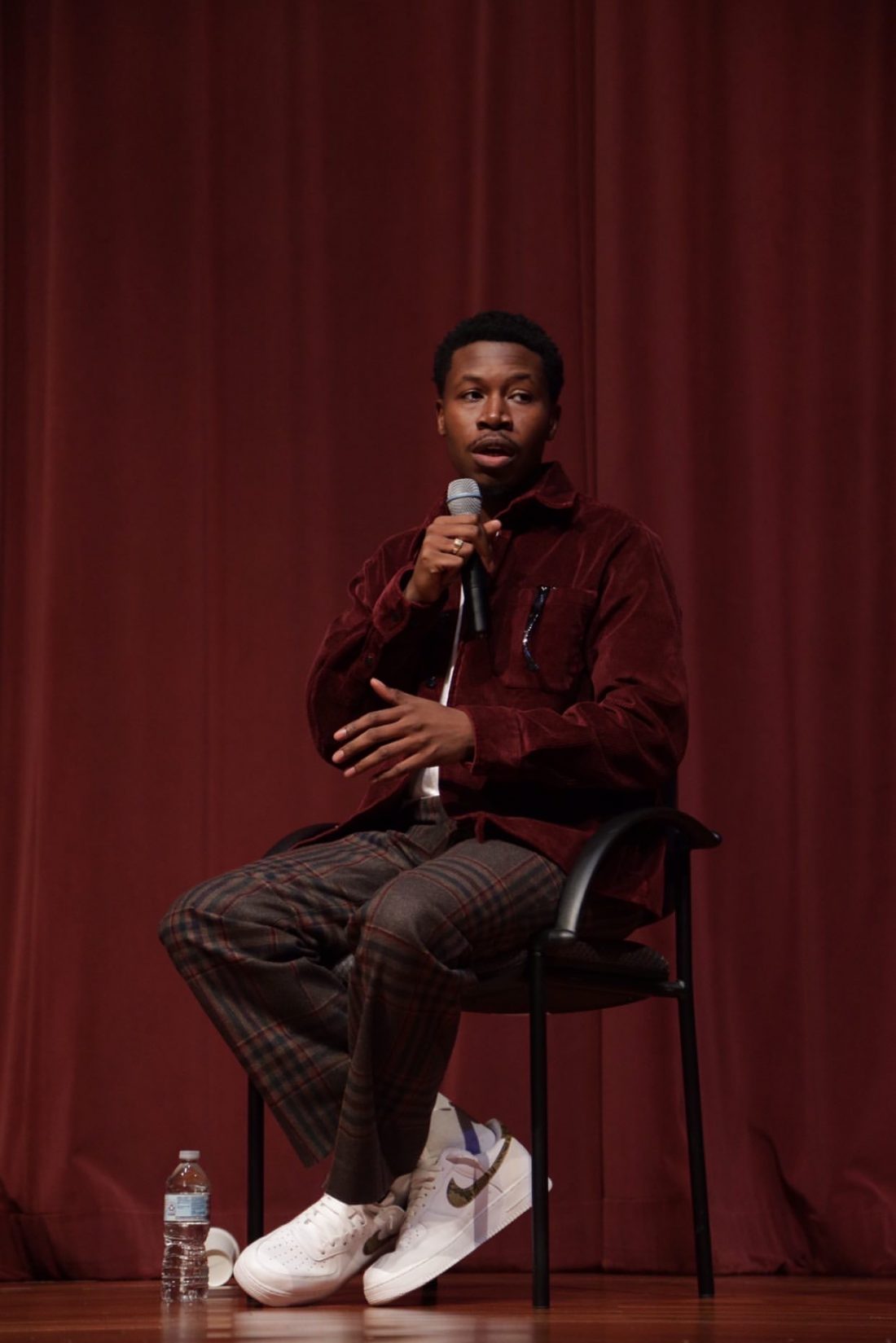 How did the idea for The Mogul Mixtapes come about?
Mogul's like our studio album—it's like our studio film, even. When you listen to Mogul, it feels cinematic. In order to make it sound that way, we need a director. We need great talent. We need great writers. We need great production—all the same things that you would need for a film, essentially. 
But they can't make films in the way they're used to right now. So the same star that you would see performing on a movie set is probably now on Instagram, Zoom, or speaking to their fans via FaceTime. So everyone's pivoting. It's the same for audio. This was our pivot away from our studio, our film, and saying, all right, let's make a mixtape. 
Mixtapes centers around the theme of nostalgia. Why did you choose that?
Nostalgia makes you feel good. You're transported back to the time you were in, who you were around, the sights, sounds. And that includes music. So on Wednesdays you can tap in with us and say, "Let me think back to when T.I. was releasing albums. Let me think back to Ludacris's favorite first verse. Let's think back to a producer working in the studio on this album that was supposed to be the biggest album of the year."
And even for someone like myself, who's literally doing the interviews and doing a lot of the writing and the recording, I forget where I'm at just for a little bit. And that's the goal, to just take people away from the madness or even just the boredom. And give them a 30-minute adventure even if they can't leave their homes.
In the second episode dropping May 6, you interview Ludacris. Can you give us a snippet of what you two get into?
For Luda, I wanted to talk to him about his best opening lines in a rap song. He brought up the song "Mouthing Off (Feat 4-Ize)." And the cool thing about this song is that Luda does the beatboxing and rapping—like old-school freestyle and the lunchroom stuff. So he walked us through that, told us about his concept, how he beatboxed, and how he just wanted to have fun making music and wanting to pay tribute to hip-hop.
On the side note of this whole conversation, me and him are talking about being in quarantine and respecting social distancing. And then he tells me he has 22 acres and that he's essentially a doomsday prepper. He's got bikes. Trying to get his own lake, and he has his own plane, and he's ready for anything. How would anyone else know this about Ludacris? You get these cool moments—if this was a normal season of Mogul that might get shaved off. But because this is the Mogul Mixtapes, it's just raw and immediate, and that's the episode.
Can you share a pivotal musical memory of your own?
I used to come home from school every day and watch music videos. And at this point in time "Mo Money, Mo Problems," had dropped, and this was one of the craziest videos ever. It's got just all this classic hip-hop imagery. And I remember, at this point I must've been nine or something and thinking "This is the best hip-hop video of all time." (Because I'm nine years old and somehow I understand what "all time" means.)
I also remember trying to learn the lyrics before there was proper internet. Every day I'd watch the video and at some point I would try to just write the lyrics. I was going line by line. I was trying to get as many as I could properly. And I remember I would do this with my homie. And we were trying to essentially transcribe lyrics. And it's funny to think about now, because some kid today won't necessarily have that experience. You just go online and it tells you what the lyrics are, what they mean, the artist is probably in there with you, writing them out.
But that's a moment that plays back in my head, a moment that at the time I didn't know, but it looks now as a sign of "now I'm supposed to be in this." I was supposed to be working in hip-hop. If you come in every day after school and treat watching music videos like homework, you're studying for something. And I guess I was studying for stuff like this.
Tune in every Wednesday for a new Mogul Mixtapes episode, featuring guests like Bomani Jones of ESPN and April Walker, founder of Walker Wear. Plus, catch the playlist accompanying this week's episode.