DISCOVER NEW GEMS
Find Your Next Listen With New Top Podcasts and Trending Podcast Charts
Just finished your latest podcast binge and ready to find the next? Look no further than Spotify's new Top Podcasts and Trending Podcasts charts. That's right, we've done the hard work and rounded up all the latest and greatest podcasts to make your search easy.
The charts—which are rolling out today in 26 markets on Spotify mobile (iOS and Android)—will not only share the fastest-climbing of-the-moment trends for podcasts with users, but will also list the overall most popular shows in your region based on recent listener numbers. Whether you're looking for a tried-and-true favorite or the latest show that your coworkers are obsessing over, rest assured these charts will help you discover them all.
Certain markets, including Brazil, Australia, Germany, Mexico, Sweden, the UK, and the U.S., will dig further into the podcast data and will separate out the Top Podcasts by category. So if you're a lover of true crime or want more health and wellness content, you can see which podcasts are making a splash for that genre. Top Podcasts charts will list the top 200 overall shows in the selected region or category, and Trending Podcasts charts will display the top 50 rapidly rising shows.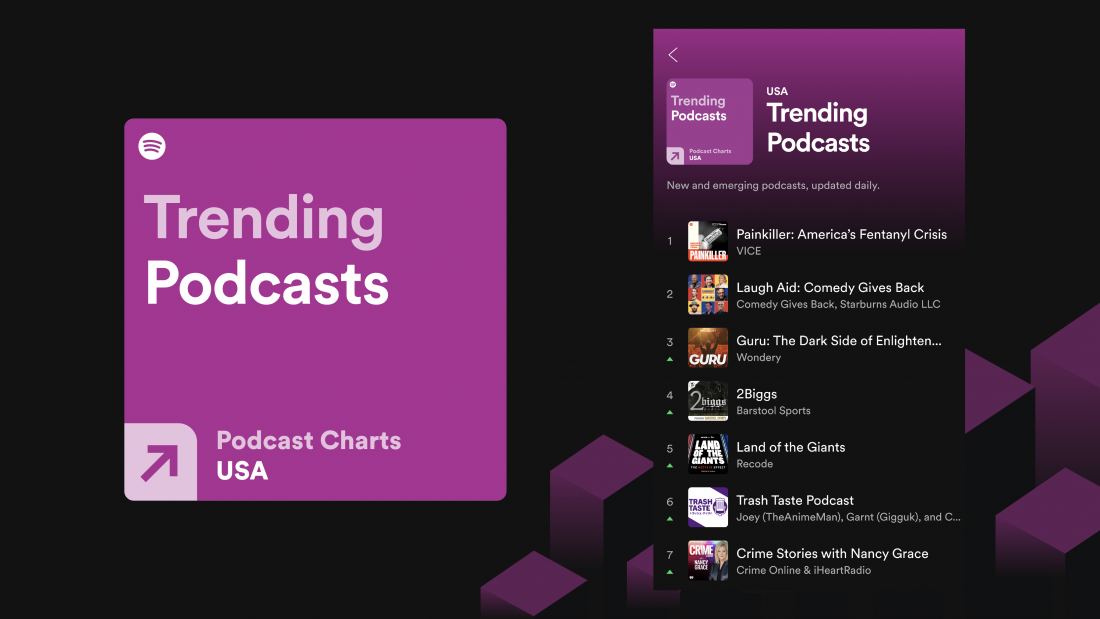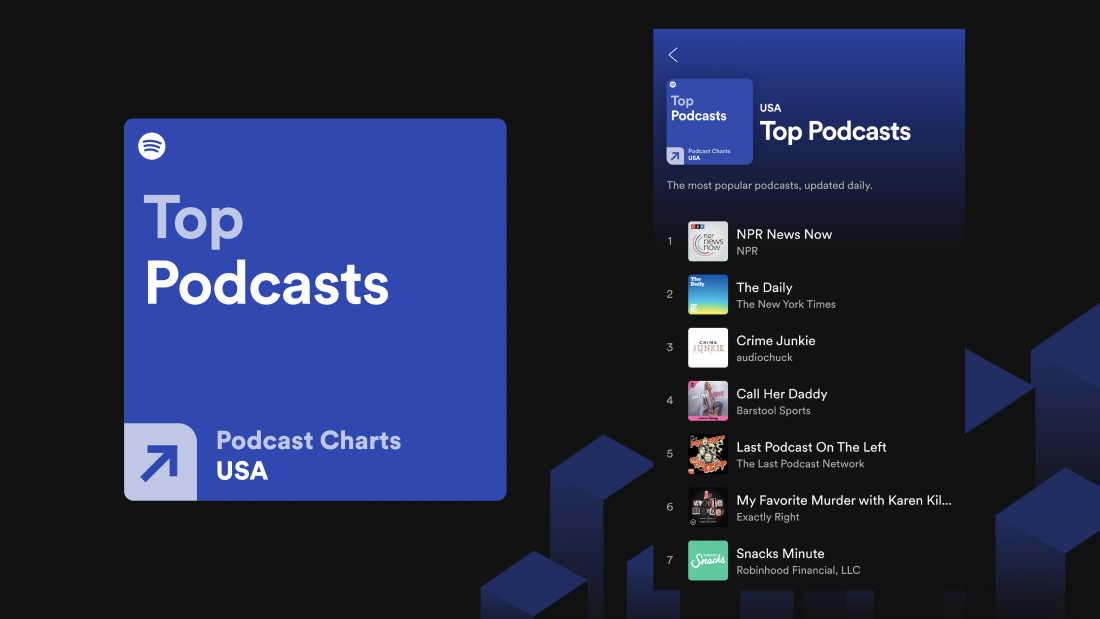 To coincide with this new feature, podcasters can also look forward to an updated experience in Spotify for Podcasters. Creators will get a notification on their dashboard when their podcast is charting. Then, they can turn their notifications into a visual card to share across social media platforms, alerting fans to their podcast's rising status.
There are more than 1 million podcasts on our platform, which means there's more than a handful of options when you're on the hunt for a new show. The Top and Trending charts will help listeners categorize and discover their new favorites.
Check out what's currently rising on the charts: in the Browse All section of your Spotify app, hit Podcasts and then you'll see the tile for Podcast Charts.