JUMPING AROUND
Here's What Families Streamed Most in 2020 on Spotify Kids
As 2020 comes to a close, we can't help but recognize that it was a year unlike any other—especially for families. Remote learning and virtual birthday parties became the new normal as families developed new routines and ways to keep kids engaged. From lullabies for bedtime to beloved film and TV soundtracks for playtime, this year families around the world turned to Spotify Kids, our stand-alone app designed for kids ages 3+ and exclusive to Spotify Premium Family subscribers, for entertainment and even distraction.
For parents, this means reclaiming their own Spotify libraries and all the personalization that they enjoy, while their kids can develop a love for music and stories through an experience that's meant just for them. This means your end-of-year Wrapped no longer has to include your children's favorite hits instead of yours.
Today, we're unveiling for the first time Spotify Kids' top tracks, artists, and even stories that families have been enjoying the most throughout the year. Here's what got kids (and their parents) excited to press play:
2020's top track in the U.S. was Tones And I's "Dance Monkey." The love for this catchy, upbeat hit makes sense: a global Spotify survey* revealed that parents said their kids' favorite genre was pop. Other pop artists also ranked among the top 10 in the U.S., including Dove Cameron from The Descendants (also the top artist in Canada) and JoJo Siwa. The top artist in Sweden this year was Dolly Style, while in New Zealand it was The Wiggles.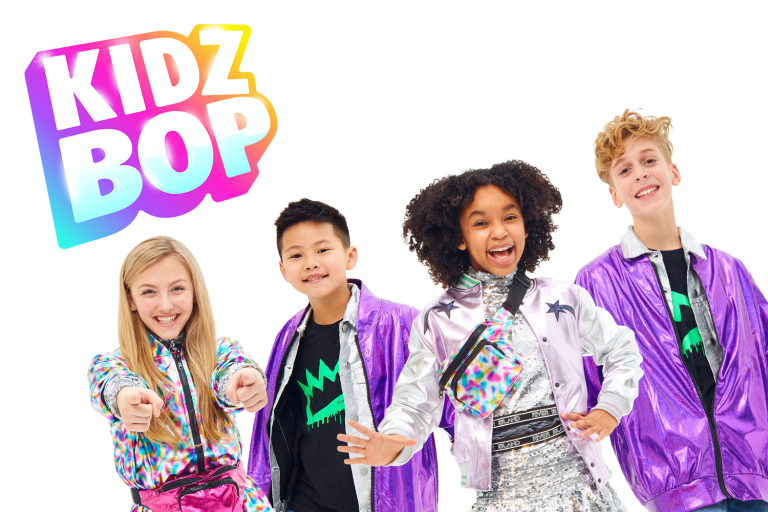 When it comes to the top artist in the U.S., that honor goes to KIDZ BOP Kids. "It's been amazing to see how music has helped bring people together this year," said the group (Alana, Ayden, Egan, and Layla) when they heard the news. "We've loved seeing kids singing and dancing along to their favorite KIDZ BOP songs at home with their families—just like us!"
This year, we also saw movie soundtracks dominate the top spots on Spotify Kids. Here are some of the hits that kids put on repeat in the U.S.:
Parents turned to Spotify Kids for dreamy lullabies to soothe. In our global survey, 44% of U.S. parents said lullabies are a big part of raising their children. It's no surprise, then, that several of the top Spotify Kids playlists this year focused on relaxing, dreamy tunes. 
But once nap time ends, storytime begins. The Captain Underpants series by Dav Pilkey, LEGO Ninjago, and Peter Pan all came out on top for Spotify Kids listeners—an audience riveted by tales of adventure.  
This year, we updated the amount of content on Spotify Kids to ensure your children aren't stuck humming the same tune over and over. We now have more than 300,000 kid-friendly tracks and more than 1,300 playlists to accompany moods, moments, activities, and everything in between. 
From pop tunes to bedtime stories, Spotify Kids engaged families in a whole new way this year. Ready for more? Head to the Kids & Family hub to finish this year on a high note.
*Spotify conducted a global online survey among 10,200 music-streaming parents with at least one child under the age of 19 in the household. Responses were collected across 11 key markets in March 2020.