AS TOLD BY
Introducing the New Miniseries 'Spotify: A Product Story'
It's one thing to imagine the future of audio, quite another to actually build it—and yet that's what Spotify set out to do over the past decade. Along the way, there's been plenty of previously untold stories filled with colorful characters, product challenges and successes, and many lessons learned. So in our new podcast miniseries, Spotify: A Product Story, our Chief R&D Officer, Gustav Söderström, will bring listeners these insider stories of product strategy and development at Spotify—as told by the people who built it. 
"In this podcast, for the first time, we'll pull back the curtain on some never-before-heard stories of Spotify's product journey," explains Gustav in the series trailer. The miniseries will include "the secrets and strategies behind our biggest product launches and pivots—from the very first desktop app, built in a small apartment in Stockholm, to the brand-new audio formats we're exploring right now."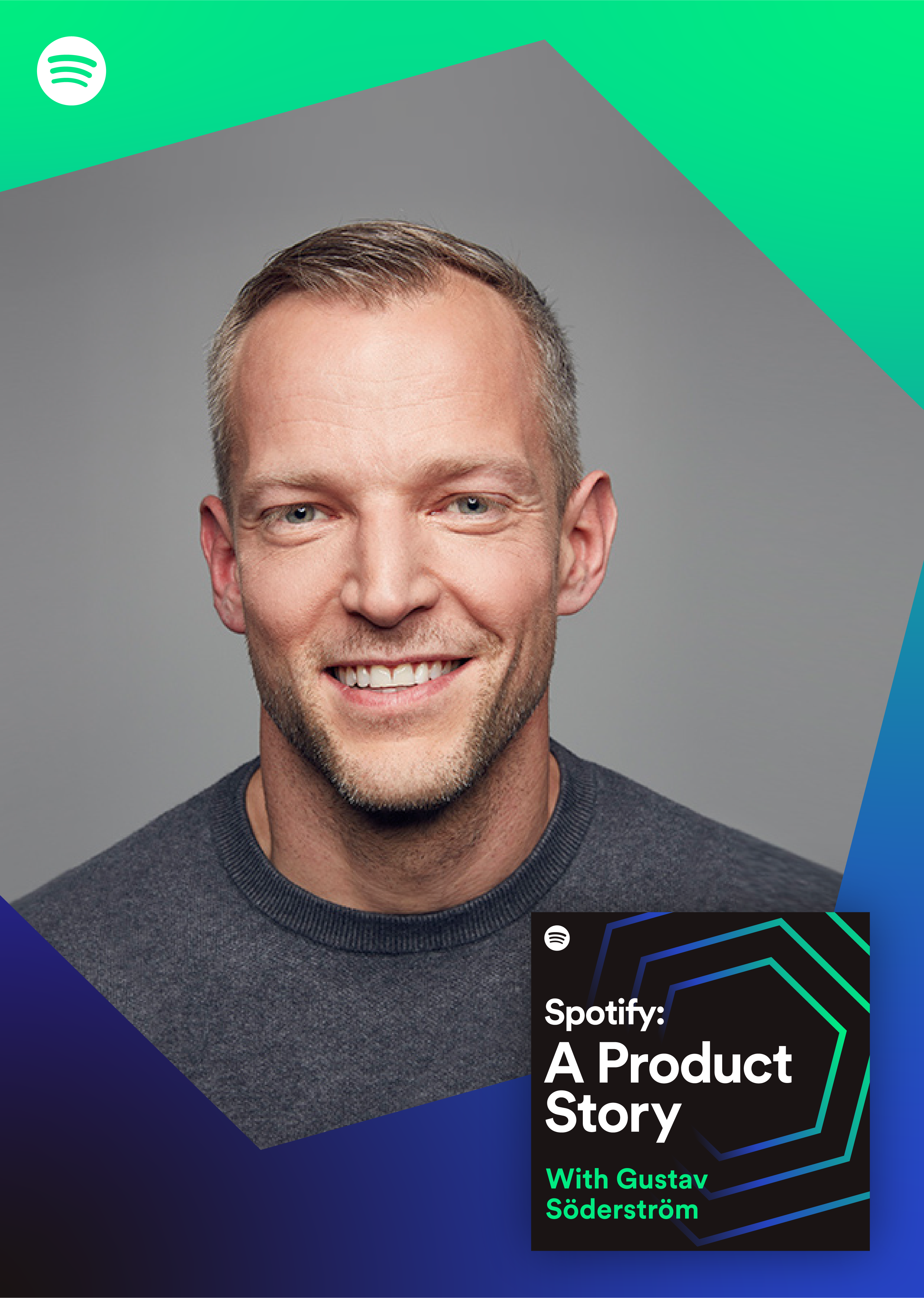 Over the course of the series, Gustav will delve into the art and science of product strategy and development alongside special guests from the music, business, and tech industries—from Lars Ulrich to Mary Meeker to Matthew Ball to Sean Parker. He'll also interview the current and previous Spotifiers deeply involved in Spotify's journey, including Daniel Ek, Dawn Ostroff, Sten Garmark and Oskar Stål. These conversations will give an inside glimpse into topics like Spotify's commitment to problem solving and improving the user experience.
Catch the Spotify: A Product Story trailer and prologue, "The most epic battle in the music history," available on Spotify today, and look out for the first episode, "How do you steal from a pirate?" premiering soon.