RENOWNED RECORDINGS
Spotify Singles, 5 Billion Streams Later
Spotify Singles has been home to music you love from creators you adore—recorded in ways you've never heard—since 2016. To date, there have been more than 630 recordings from more than 300 artists across all genres. And now Spotify Singles has collectively hit over 5 billion streams. 
The Spotify Singles program was created to provide artists with the opportunity to re-record one of their existing songs in a fresh new way, as well as cover a song of their choice by one of their own musical heroes. It's been an outlet for artists to express themselves, engage their fans with new content, and connect with new listeners.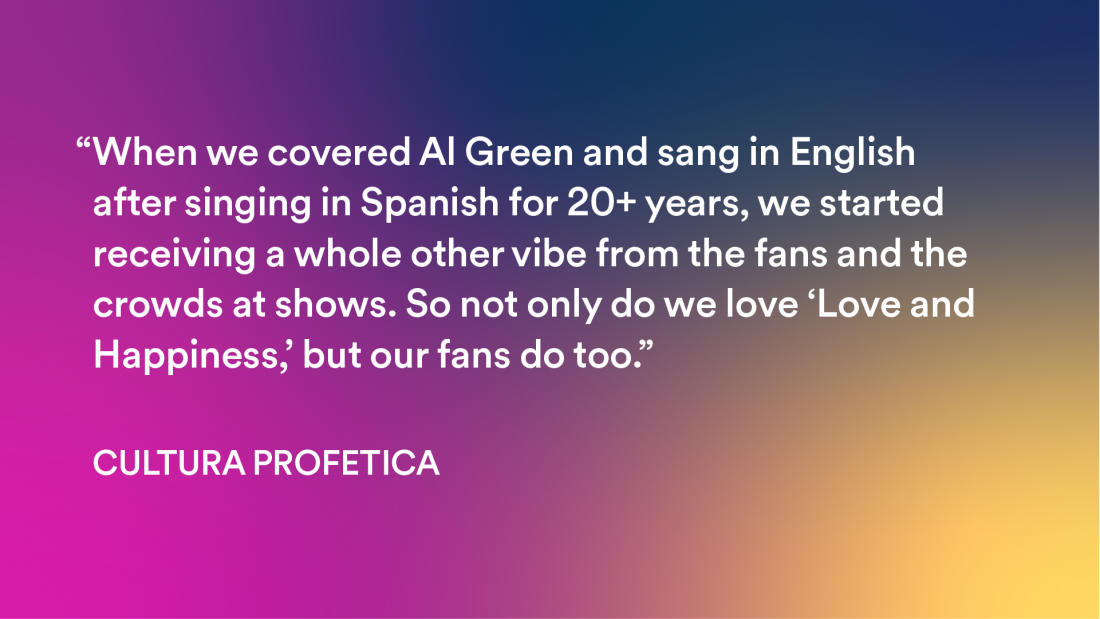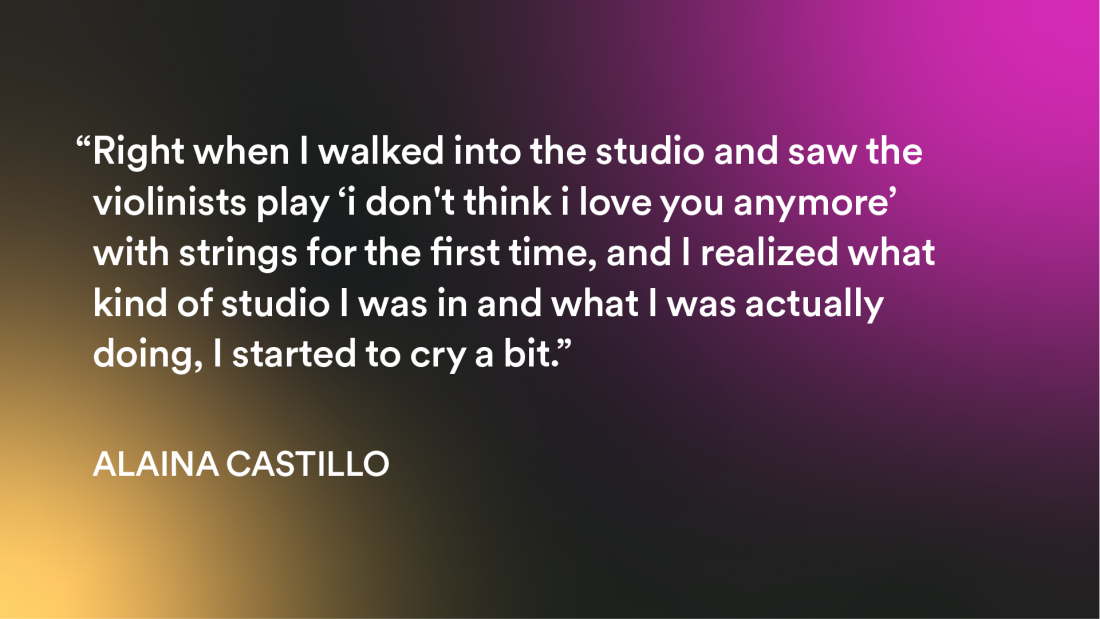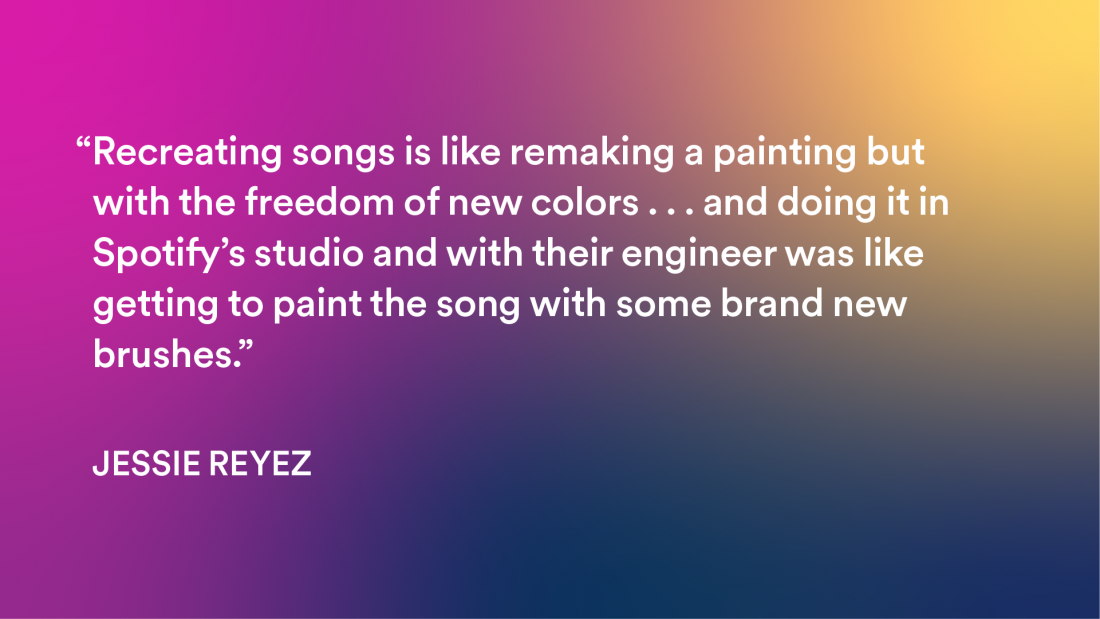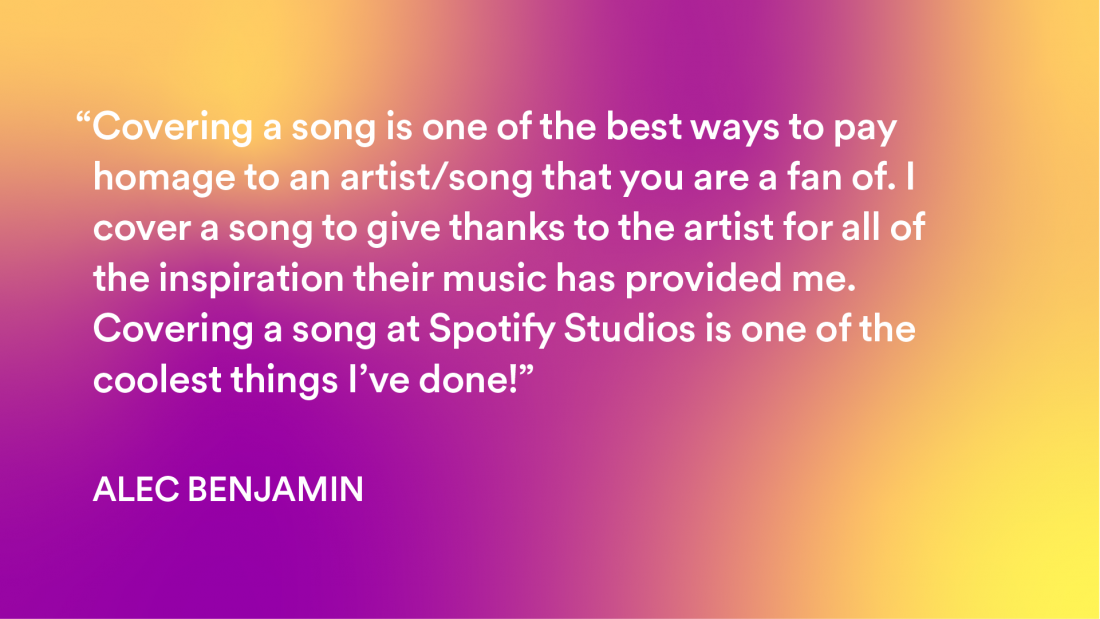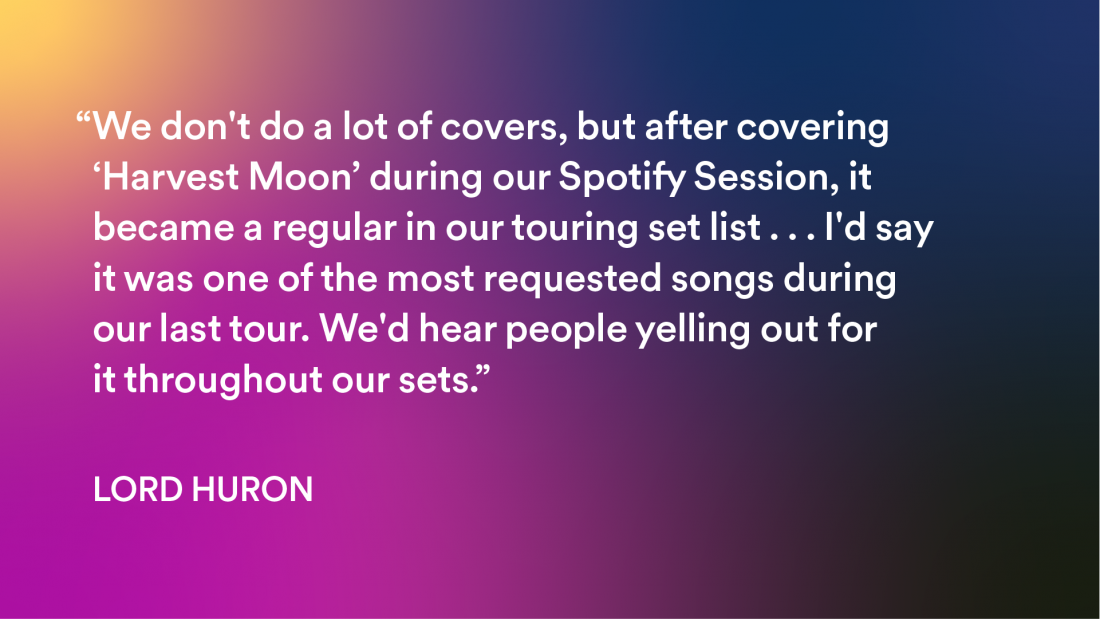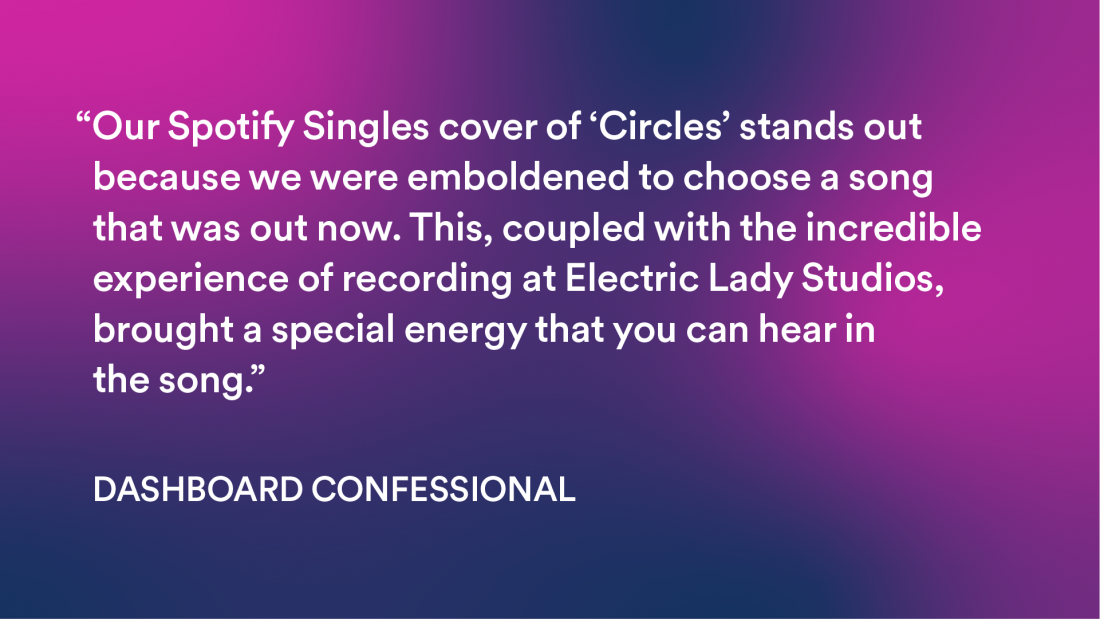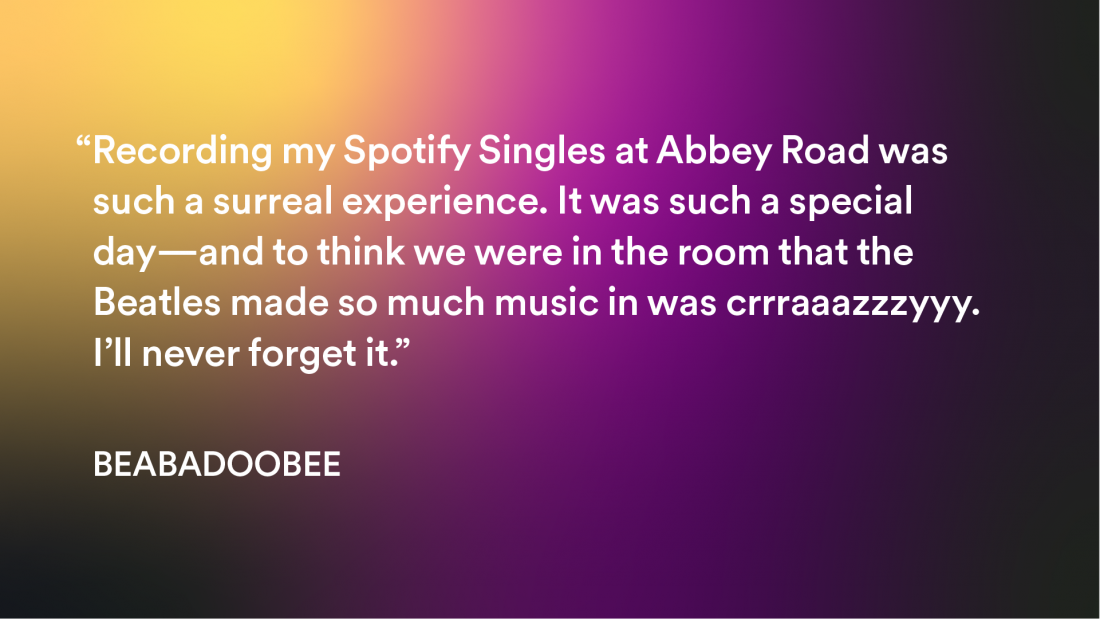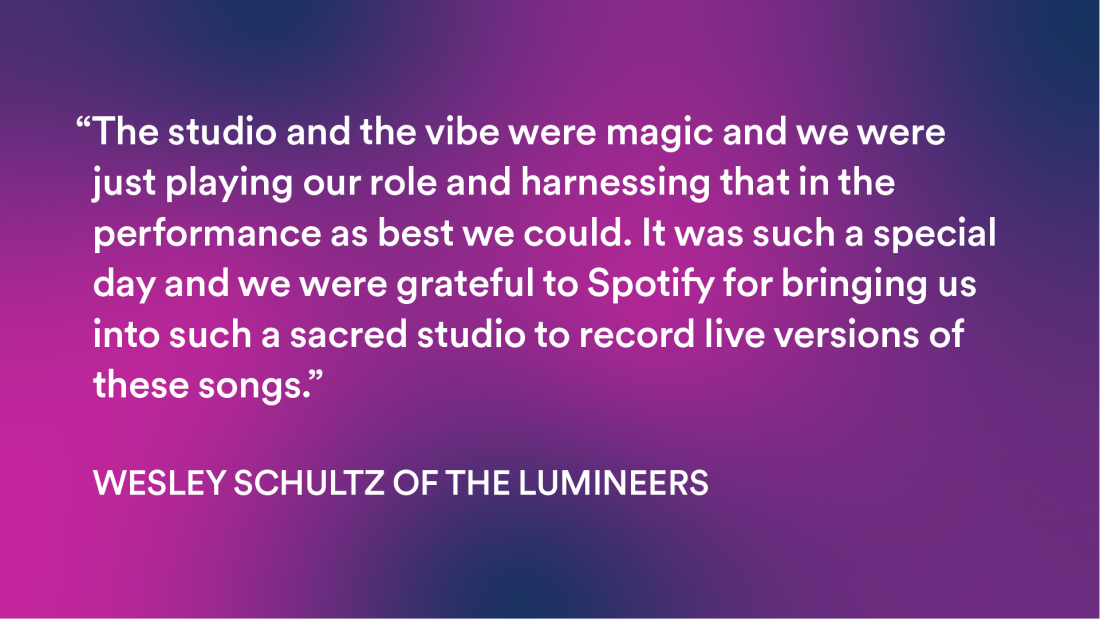 Artists aren't the only ones who are excited—5 billion streams marks a huge milestone at Spotify as well. 
"We are so excited to reach the 5B stream milestone for Spotify Singles," says Michele Santucci, Recorded Music Lead. "The Spotify Singles catalogue is wide-spanning—huge pop stars, up-and-comers, international artists, icons, and more—which has attracted listeners from around the world. The program supports an artist's strong suits by getting them in the studio with like-minded, best-in-class recording pros and showcasing their art in new ways. By fostering relationships with the artist community and creating content exclusive to Spotify that feeds into our editorial playlisting strategy, Spotify Singles' reaching 5B streams shows that we're at the forefront of the audio space with an engaged listener base."
Spotify Singles also awards artists with the opportunity to experience a best-in-class recording experience at one of our renowned studios around the world (as well as from the comfort of their own homes during the pandemic). 
"As a producer, it's so exciting to work with these exceptional artists in the studio and be part of their most intimate creative process," says William Garrett, Senior Producer, Spotify Singles. "From the first contact with the artist, we create an atmosphere that combines seasoned production and recording experience, professionalism, and a mix of vintage gear and the newest tech. All of this plus a healthy dose of vibe sparks the space to create the unique tracks that have become a hallmark of Spotify Singles."
In recent years, the program has produced original tracks and collaborations in conjunction with popular Spotify playlists including mint, Are & Be, POLLEN, and RapCaviar, as well as in celebration of cultural moments like Pride, the December holiday season and, most recently, for the Grammy's Best New Artist nominees.  
From Aoife O'Donovan's first recording in the NYC recording studio in 2016 to the amazing covers recorded from home during the pandemic, Spotify Singles has supported artists of all levels in recording songs they're passionate about, tapping into the global Spotify audience and truly creating a unique experience for Spotify listeners around the world.
Celebrate Spotify Singles' 5 billion stream milestone with even more fun facts and stats about the programs, recordings, and artists.

Ready to add another billion streams or so? Stream every Spotify Singles to date in the Complete Collection.