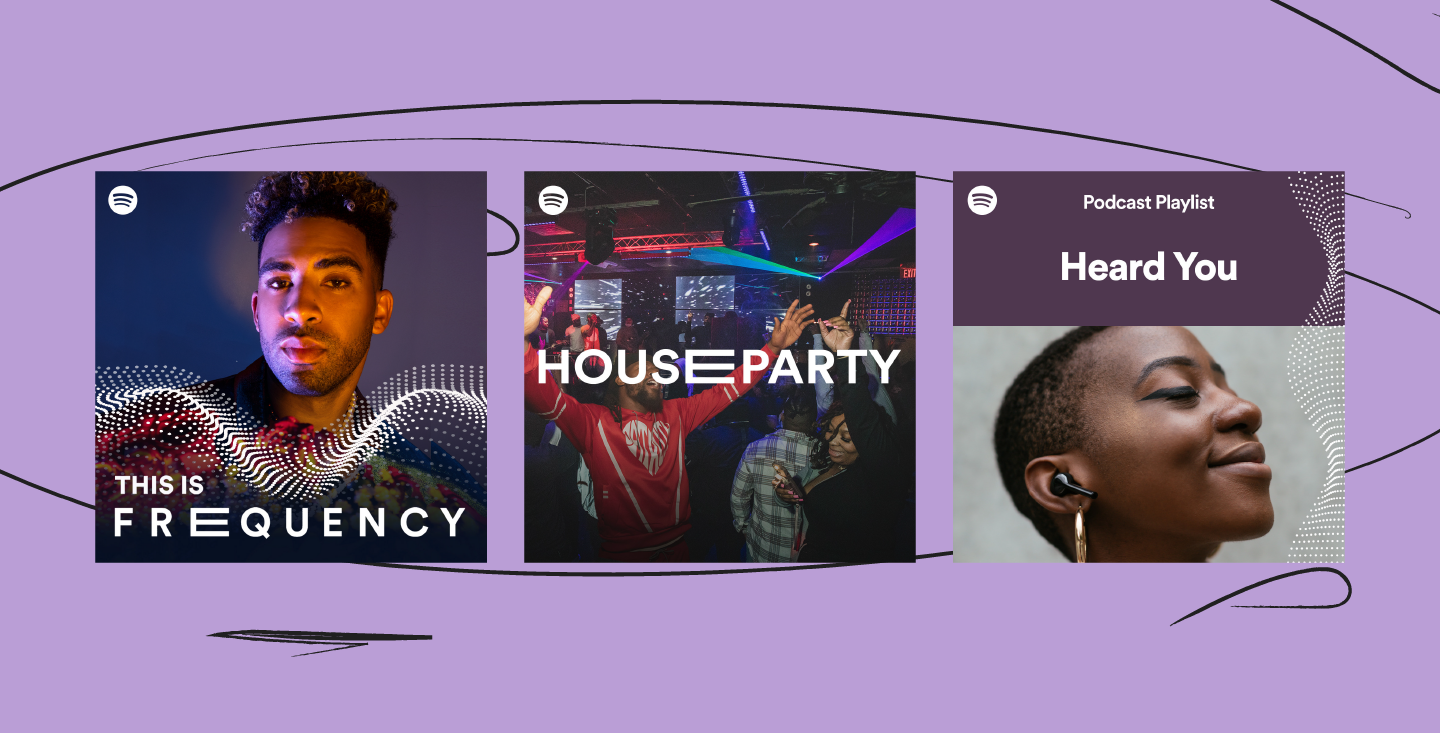 MULTIDIMENSIONAL CREATIVITY
Our New Frequency Studio, Scholarships, and More—Here's What's Happening on Spotify Throughout Black History Month
Last May, when Spotify launched Frequency—our global initiative and holistic destination for celebrating Black art, entertainment, creativity, culture, and community both on- and off-platform—we did so with a mission to create a space that represents the wide spectrum of Black artistry. Since then, listeners have tuned into Frequency music playlists like Ripple Effect and House Party and learned from the Heard You podcast playlist.
We're committed to celebrating and uplifting Black culture, creativity, and community year-round, with special emphasis on the month of February in honor of Black History Month. This year, we want to celebrate the multidimensionality of Black listeners, artists, and creators, truly encompassing the breadth of Black creativity—so we've created a space to bring that to life.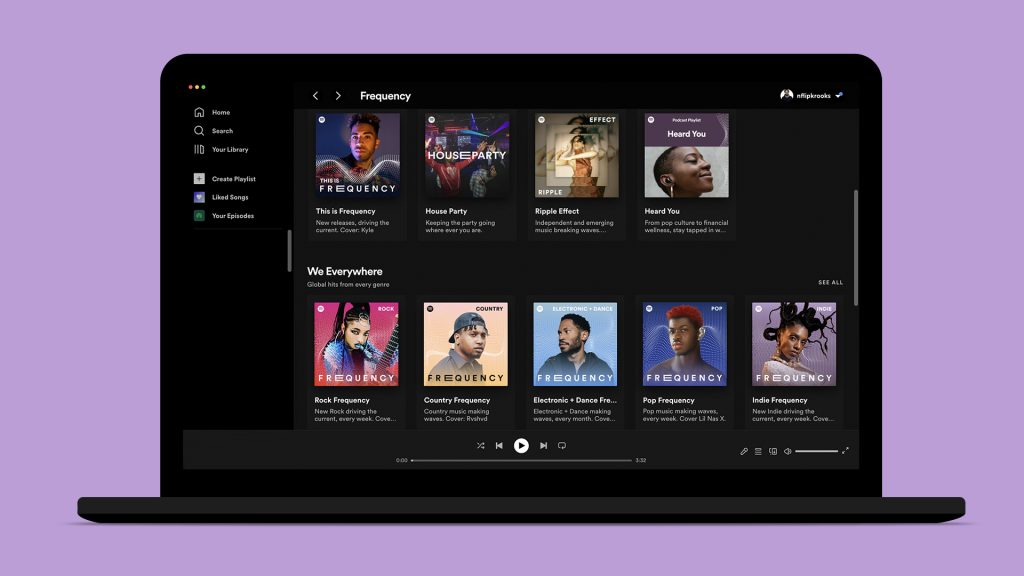 Programs and Opportunities IRL
Introducing: Frequency Presents The Free Studio. We're building upon Spotify's existing investment in Black artists and creators by opening a short-term creator studio to host a number of diverse artists and creators. The space will consist of recording studios, video backdrops, green screen areas, blank canvases, and more. It will provide a physical space to foster creativity from rising artists whose work is making an impact on mainstream culture. We'll be releasing more details, including the chosen creators, soon. In the meantime, check out the Frequency Hub on Spotify for newly refreshed playlists. 
Beyond The Free Studio, we're also continuing our commitments from prior years. In spring of 2021, we reaffirmed our commitment to combating racial inequity with a focus on organizations dedicated to inspiring, connecting, and elevating the next generation of Black voices and creators. Two of these partners are the 4A's Foundation and UNCF (United Negro College Fund). Our new scholarships with each organization help young Black creatives at various stages in their artistic journeys access education and career opportunities. 
Listen—and join in—on cultural conversations
We're also ensuring that listeners can find Black History Month–specific content on the platform. Look out for new podcasts and special episodes from the following shows: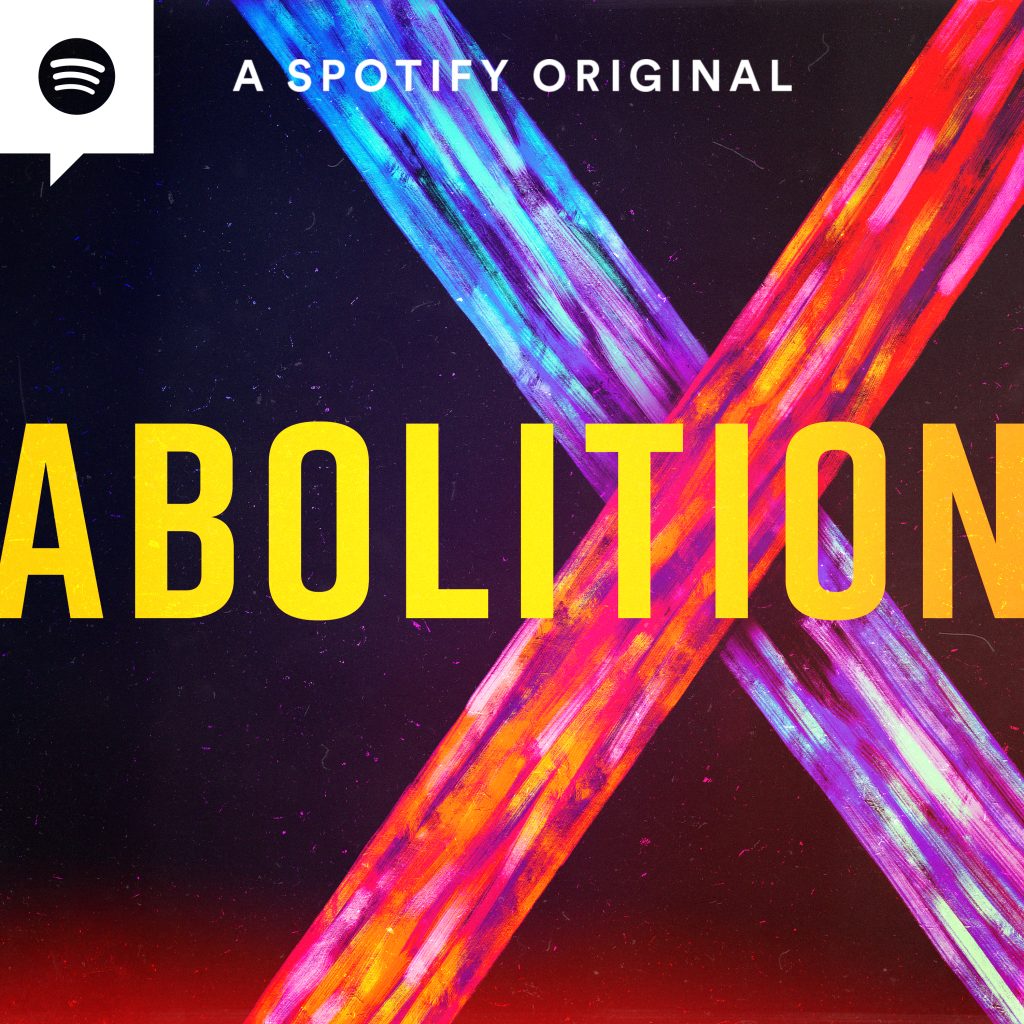 Spotify Greenroom is also a new, entertaining, and educational resource for listeners looking to listen and learn this Black History Month. 
Spotify Original Greenroom show The Grapevine Live is hosted by Ashley Akunna and Donovan Thompson. It's dedicated to driving the conversation around Black culture, the Black perspective, and current events. This month, Ashley and Donovan will dedicate The Grapevine Live's episodes to various aspects of the Black experience and Black history with episodes focused on: 
"Killing the Stigma of HIV in the Black Community" – February 3

"Black Fashion: In Remembrance of Andre Leon Talley" – February 10

"The Murder of Lauren Smith Fields" – February 17

"To Be Young, Gifted and Black – A Celebration of Us" – February 24  
Tune in to these on Thursdays at 8 PM ET/5 PM PT.
Plus, check out some other Black voices on Spotify Greenroom, including:
Most Necessary Live

– Hosted by

Brian "B.Dot" Miller

– Tuesdays at 9 PM ET/6 PM PT

Money Moves

– Hosted by

Lauren Simmons

– Wednesdays at 10 PM ET/7 PM PT
Finally, Spotify Canada will highlight Black artists in underrepresented spaces by featuring creators such as Julian Taylor, Fefe Dobson, Kaytranada, and WondaGurl on the cover of various playlists across a variety of genres. 
This Black History Month, learn from new podcasts like Abolition X. Get a sneak peak with the trailer below.