RIPPLE EFFECT
Meet the Team Behind Frequency, Spotify's Celebration of Black Culture, Creativity, and Community
We are proud to celebrate Black creators on Spotify—whether that's on playlists such as RapCaviar, Feelin Myself, and African Heat, or through podcasts such as Jemele Hill is Unbothered, Dope Labs, and You Heard Me Write. But there's always more to do when it comes to fostering racial justice and equity and lifting up underserved voices—and Spotify is committed to using our platform to do just that. 
So today we're unveiling Frequency, a global initiative and holistic destination for celebrating Black art, entertainment, creativity, culture, and community both on- and off-platform. Frequency was created in response to a climate in which Black voices in music, fashion, business, and more continue to be left out of the narrative, their contributions left underappreciated and underrepresented.  
Frequency adds to our existing work, such as Black History is Happening Now—a dedicated hub and narrative focused on the importance of celebrating Black history and people—and our commitment to further invest in Black creators through a $10M Racial Equity Donations & Giving Program. Now, Frequency marks an extension of Spotify's ongoing commitment to and investment in Black voices. Through the rollout of new content, cultural partnerships, and an ambassador program, Frequency aims to further connect the Black community to upcoming and established Black creators.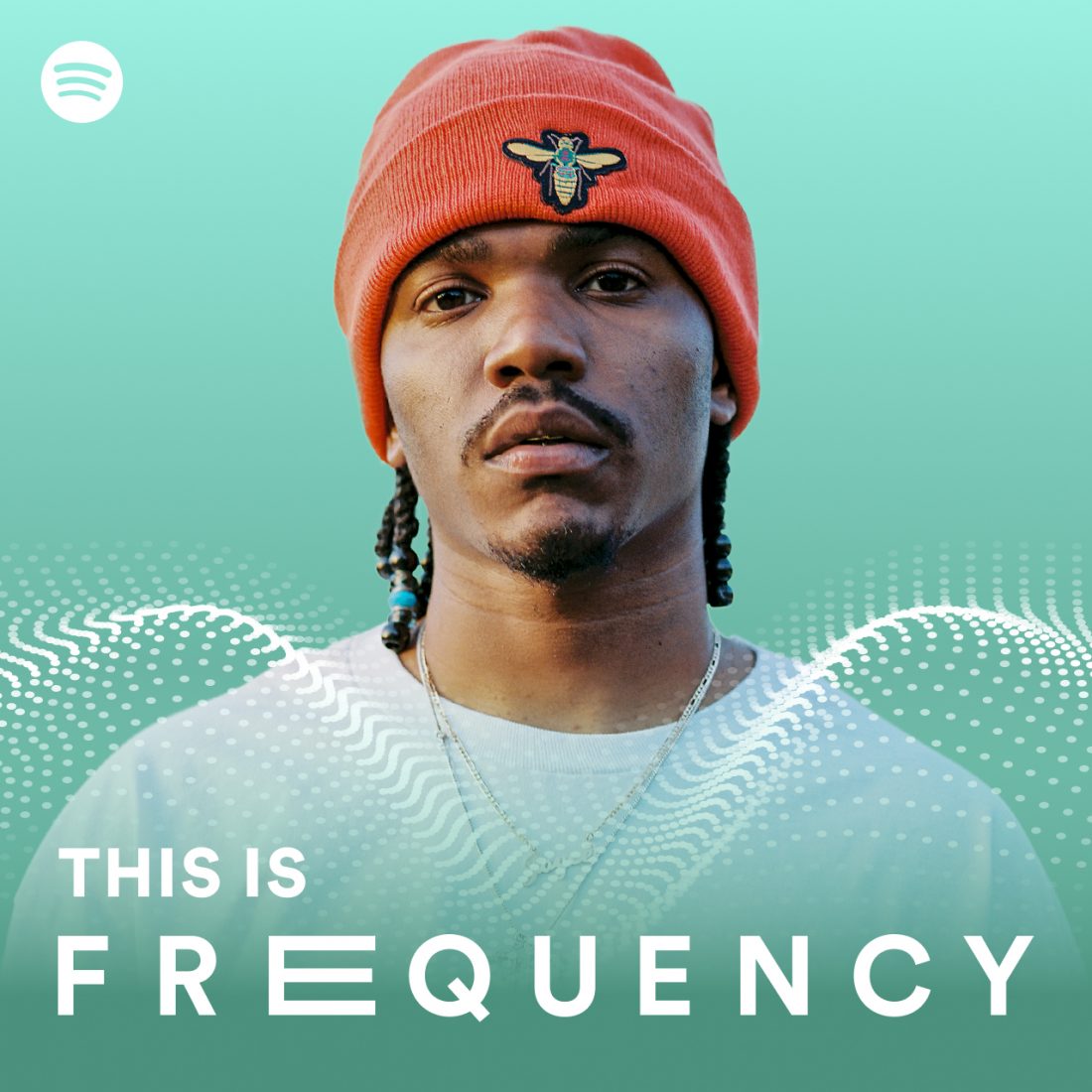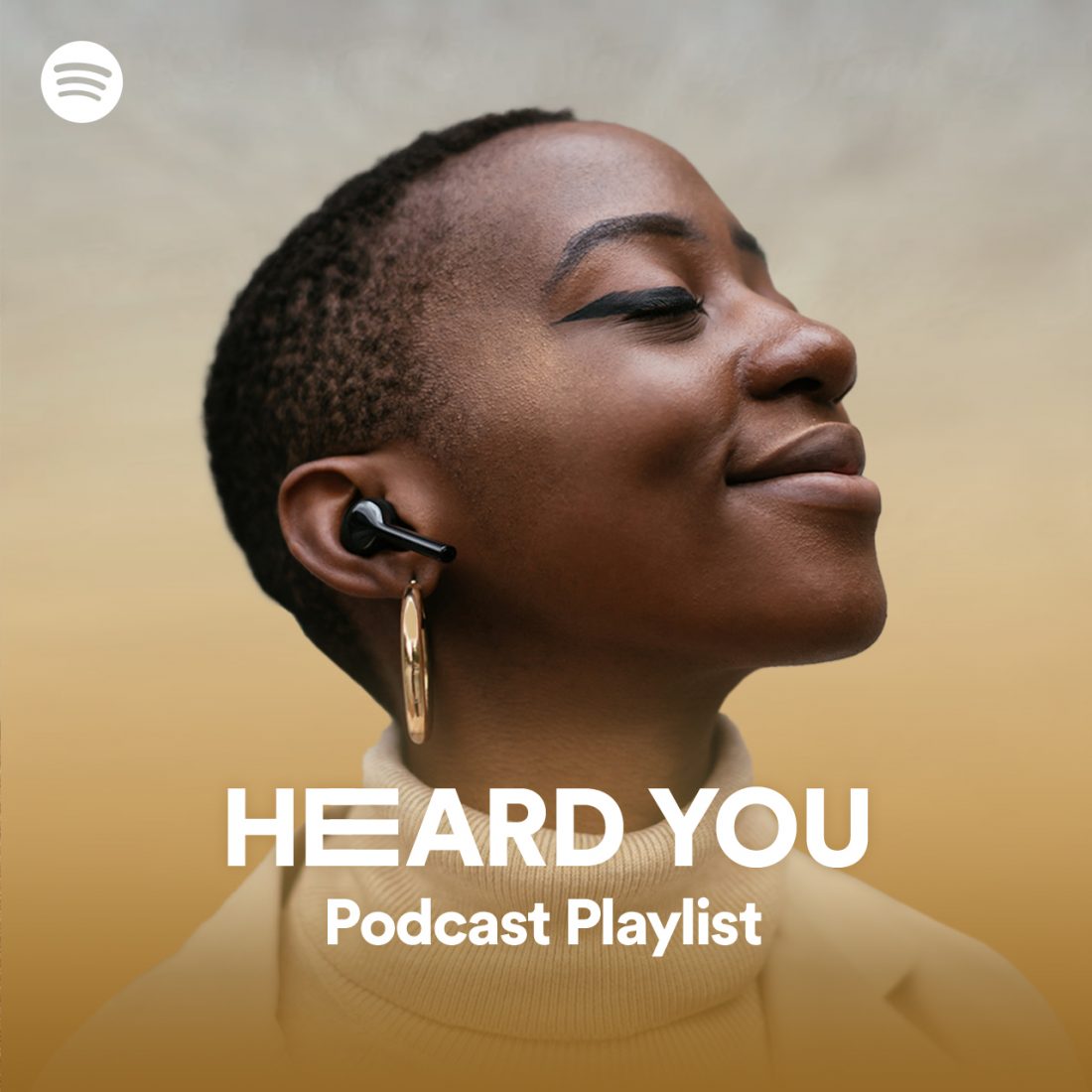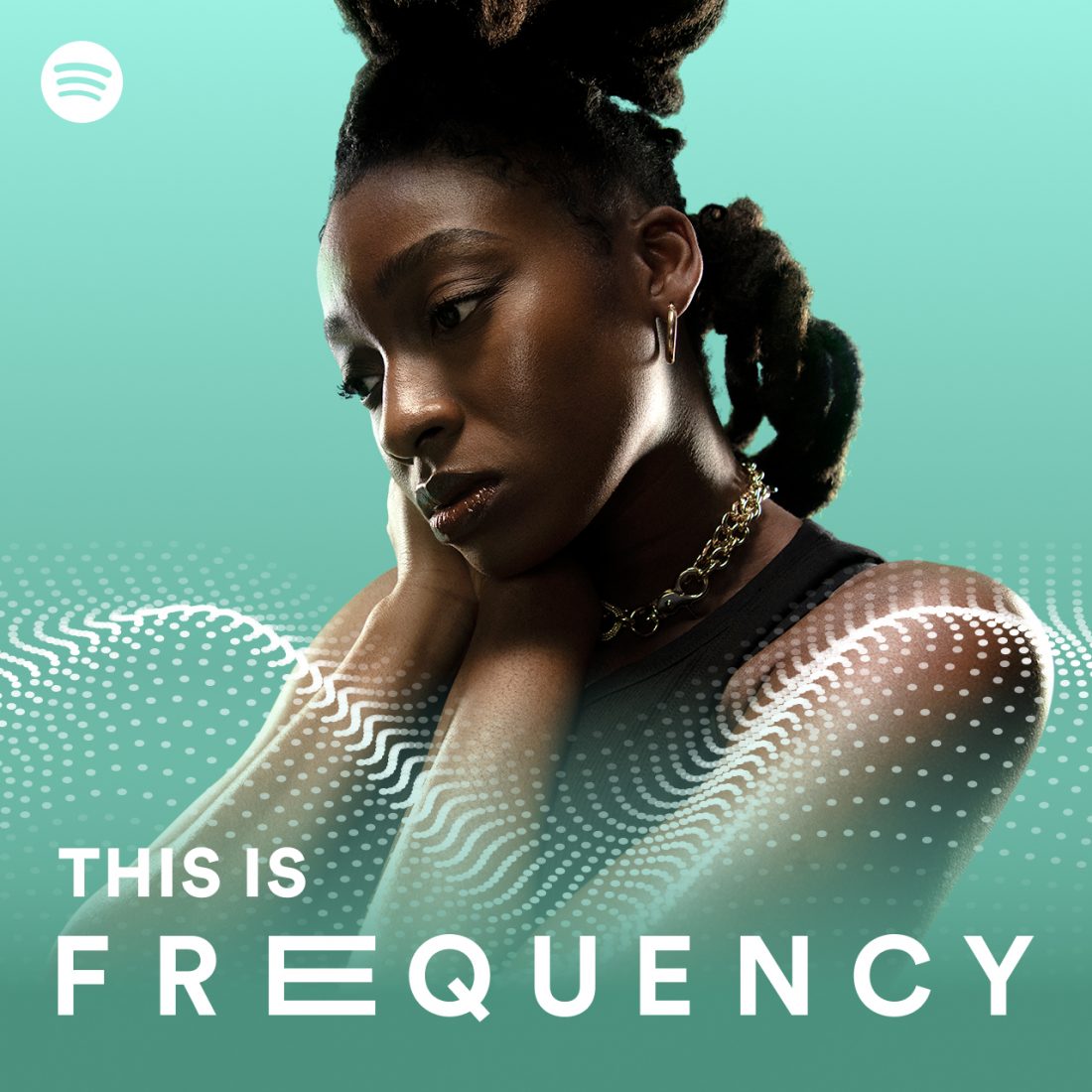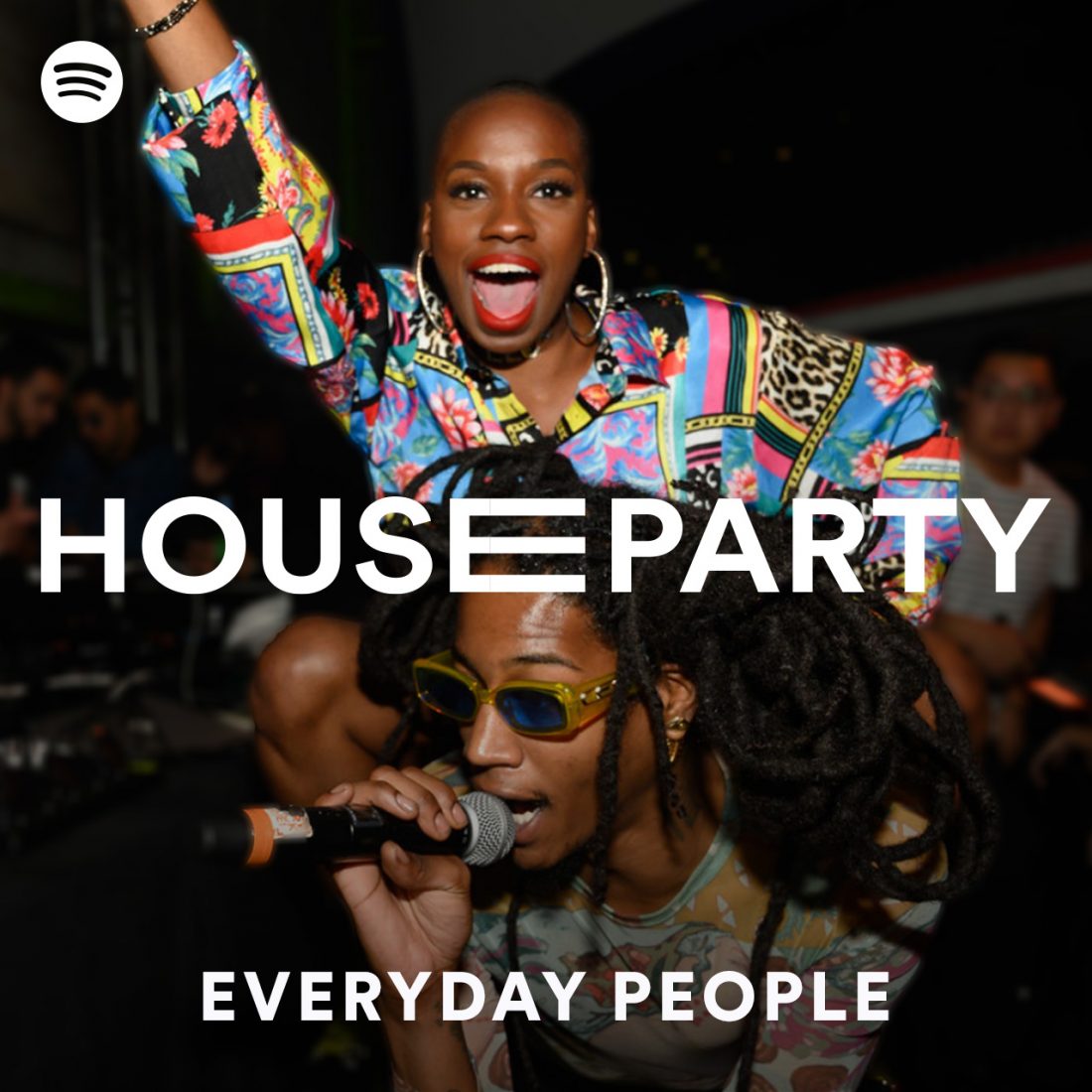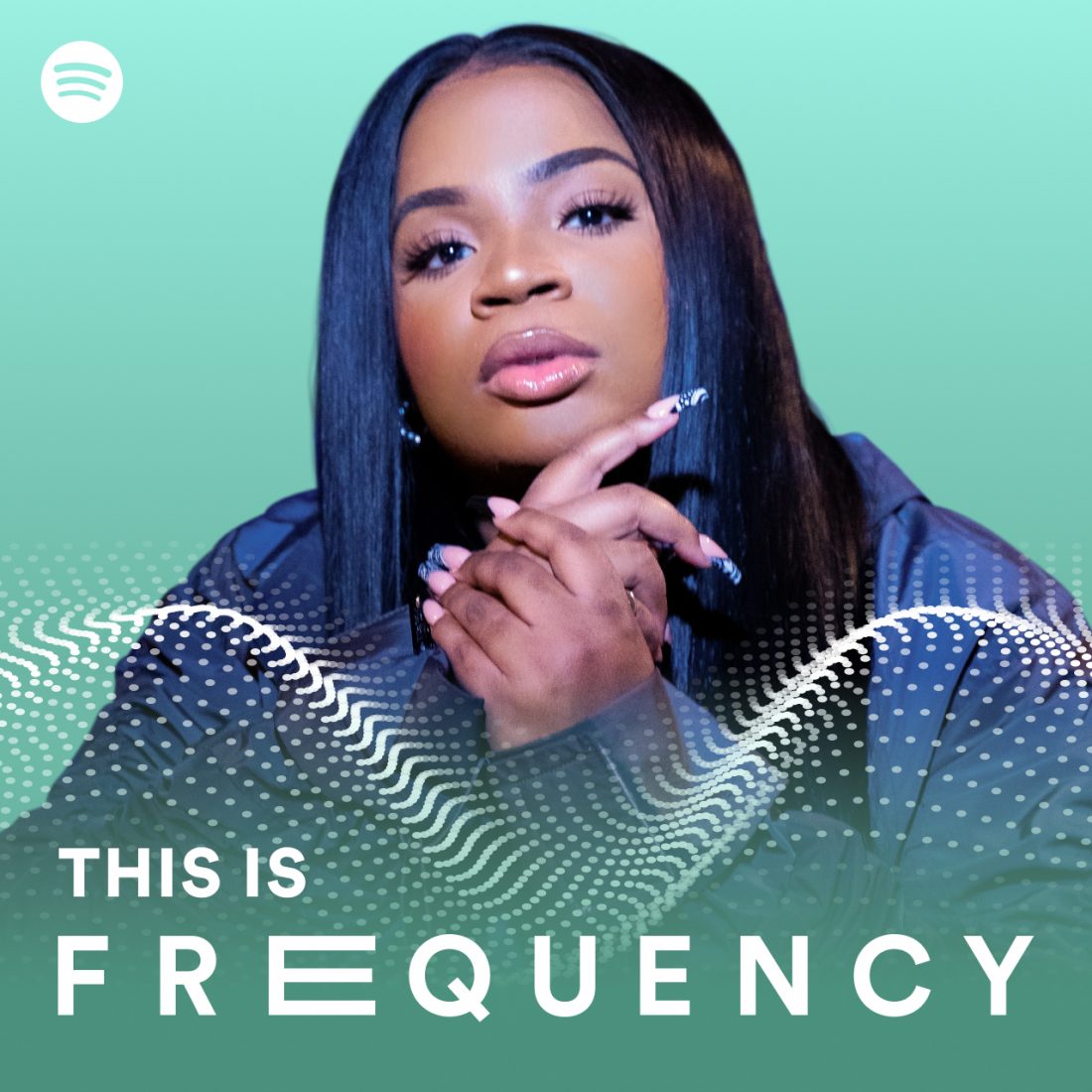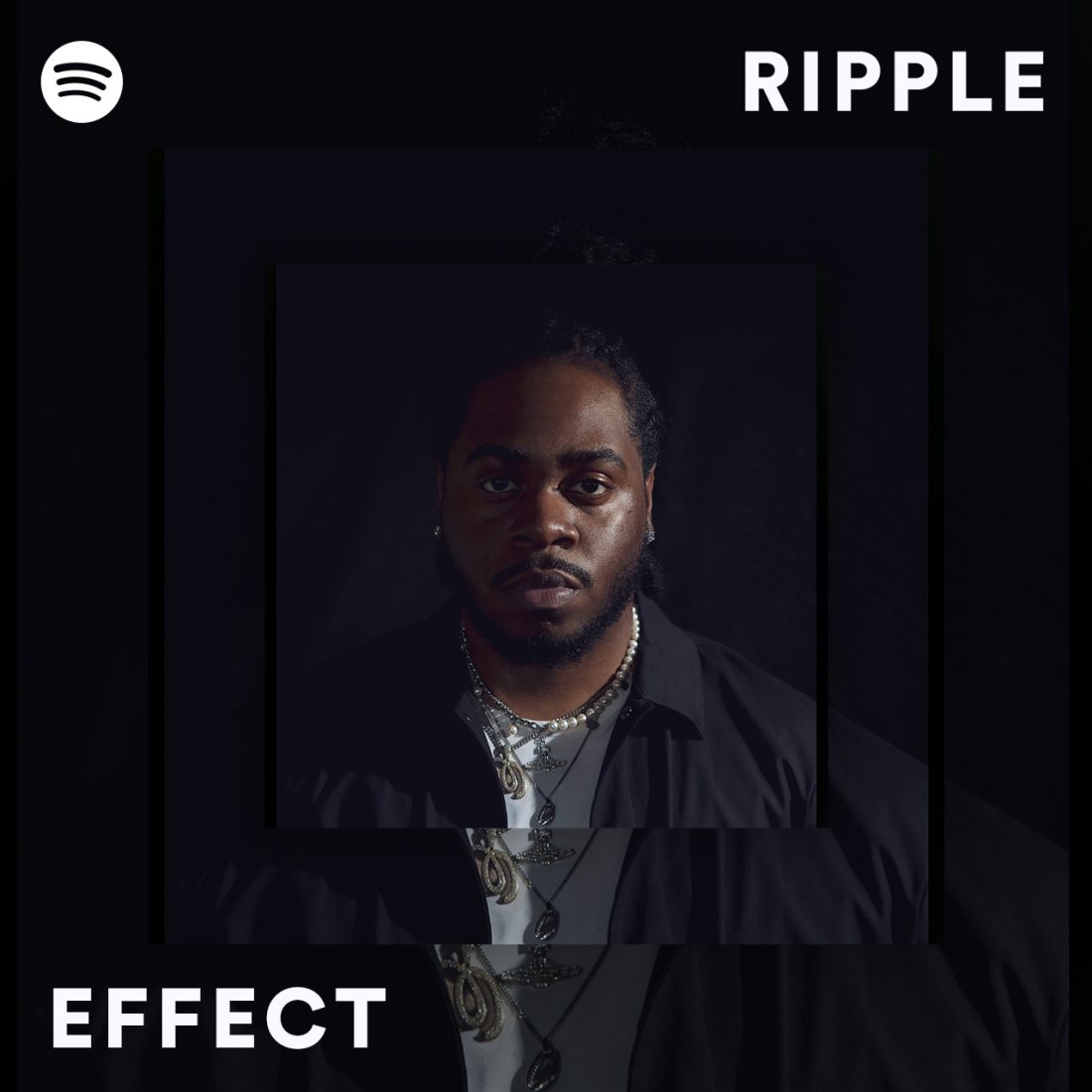 Frequency wouldn't have come to life without the creativity and support from a dynamic team of Black playlist editors, marketers, and producers at Spotify. Today, we're putting those individuals front and center to celebrate and elevate their contributions to this work along with so many others. Read on to hear about their roles and anthems and the importance of Frequency at this time.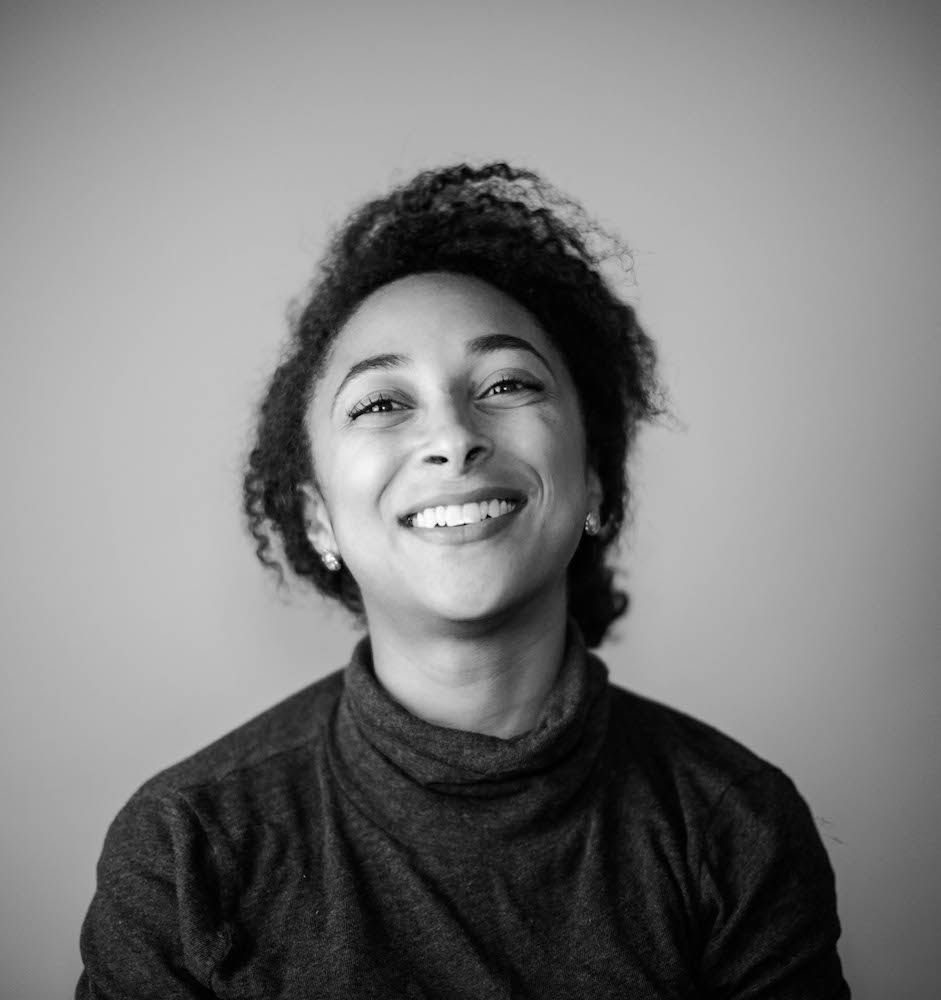 Sydney Lopes – Head of Hip-Hop and R&B, Artist & Label Partnerships (she/her)
Why is it important for this brand to exist?
It's important for Spotify to recognize that Black artists have influenced and made music across all genres, from country music to Caribbean to pop, and should be celebrated because of its impact on mainstream culture. Coming from a global streaming platform that relies on the art of these creators to be successful, we have a huge opportunity to showcase how broad that spectrum of Black culture is, and giving artists more autonomy in how their story is told is key to building trust and understanding. It's really just the beginning of Spotify's commitment to uplift Black voices both internally and externally with this brand, and given the platform's global reach, there's a ton of opportunity to show up for the community in ways that we have not before. 
What's your Frequency anthem? 
Can I have two? Little Simz – "Where's My Lighter" and bLAck pARty – "Bloom."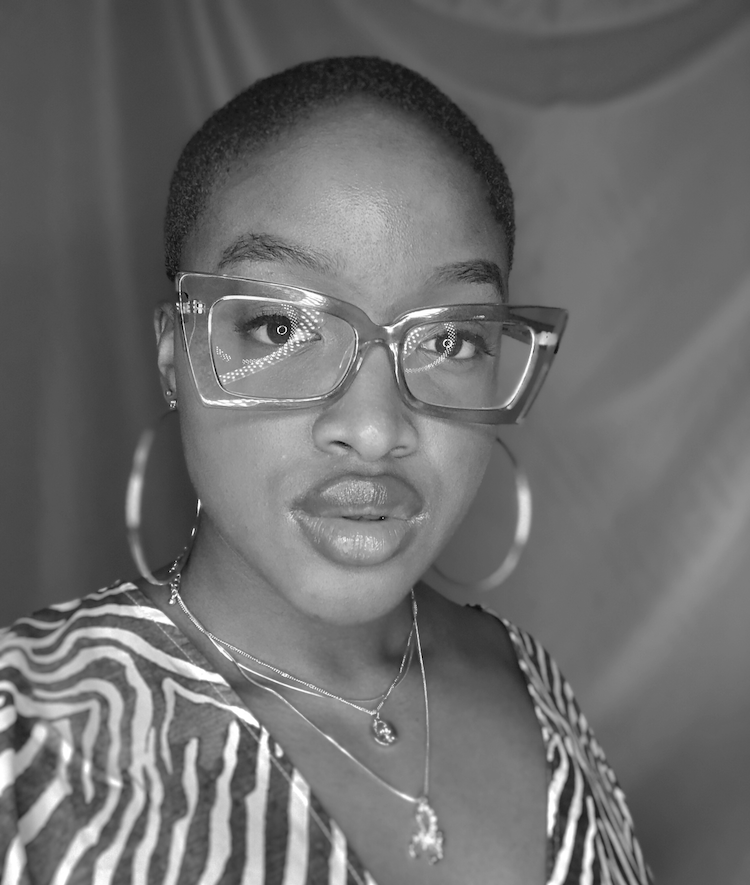 Francine Tamakloe – Associate Music Marketing Manager, Frequency (any pronouns)
What does Frequency mean to you? 
Frequency represents the intangible connection of Black people and creators across the diaspora. It speaks to the energy and musicality that is present in our art and existence. It measures the impact of Black culture on the entire world.  
What's your Frequency anthem? 
I can never pick just one song! My Frequency anthems are "THE ANGEL YOU DON'T KNOW" by Amaarae and "Forever, Ya Girl" by keiyaA. The expansive expression of genre and identity on both albums capture the beauty of creating unique sounds informed by Black music traditions.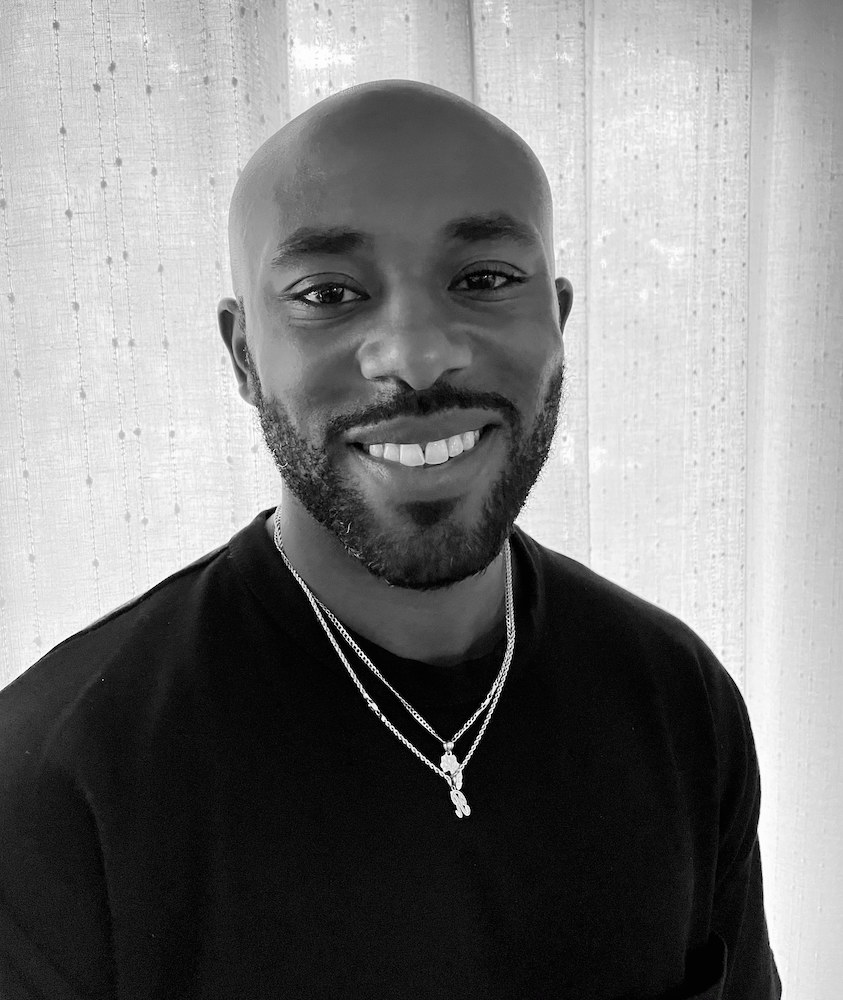 Ryan Chappell –  Global Music Marketing Lead (he/him) 
What role did you play in bringing Frequency to life?
In partnership with the music team, I was responsible for three things. The first being shaping and creating the brand to be an expression and destination for Black creativity to live and connect with audiences 365 days a year. This included the naming and visual identity of the actual brand and how it lives in the world. The second is activating the brand and bringing it to life through integrated marketing plans with the aim of connecting with Black audiences authentically and meaningfully surfacing Black creators and sharing their stories. The last is integrating the brand in and around cultural moments that further contextualize the brand in the hearts and minds of Black consumers to drive relevancy. 
What's your Frequency anthem?
"On My Shit" by Phony Ppl feat. Joey Bada$$. Truly representative of my journey and progression as something I truly like to live by in all aspects of my life and how I move.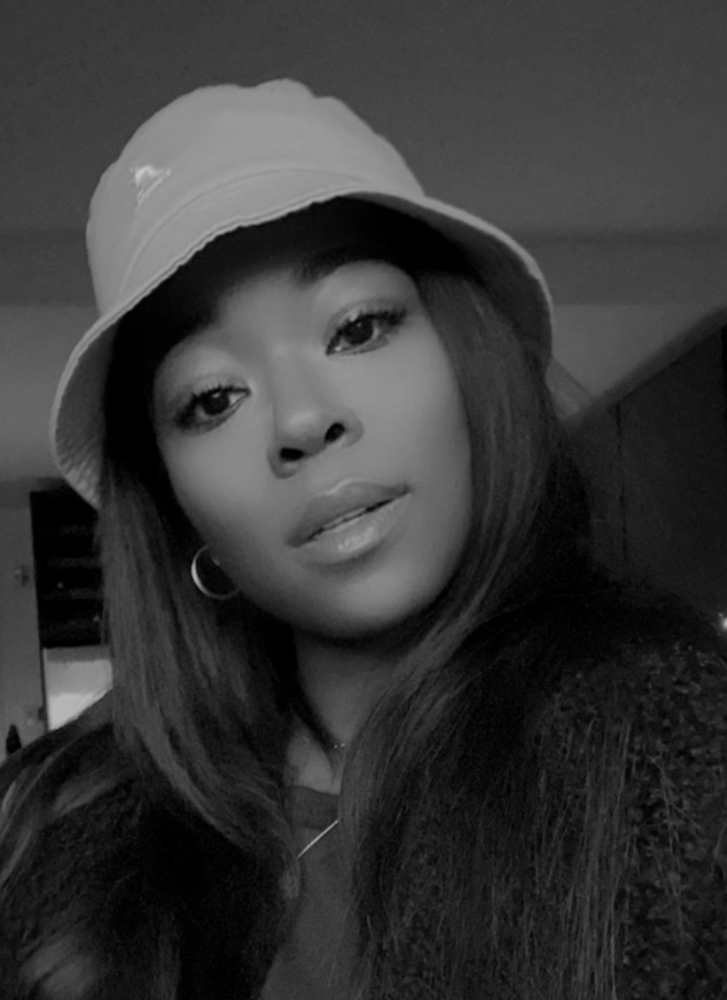 Kimmy Summers – Hip-Hop and R&B Manager, Artist & Label Partnerships (she/her)
Why is it important for this brand to exist?
For far too long, people have proclaimed that they "don't see color," but if they don't see our Blackness then they don't really see us for who we truly are. People turn up to our music, they laugh at our jokes, and they nod at our commentary, but do they really see us? Are they just listening, or do they really hear us? Frequency forces people to see us, to feel us, and to hear us—and to me, that's important.
Earnestly, I'm hopeful that Black creators will get the bag they deserve and receive the recognition that's been long overdue for the incredibly nuanced work that they do. A simple but incredibly vital first step is listening to the creator community. Black creators want to be heard, so our team has been listening. We've been having open and brutally honest conversations with Black artists, executives, managers, and creators about how we can better support them. But ultimately, listening was our first step in creating fruitful and meaningful partnerships, and that first step was a very important one. 
What's your Frequency anthem? 
"My Life" by Mary J. Blige. The lyrics really explain it all.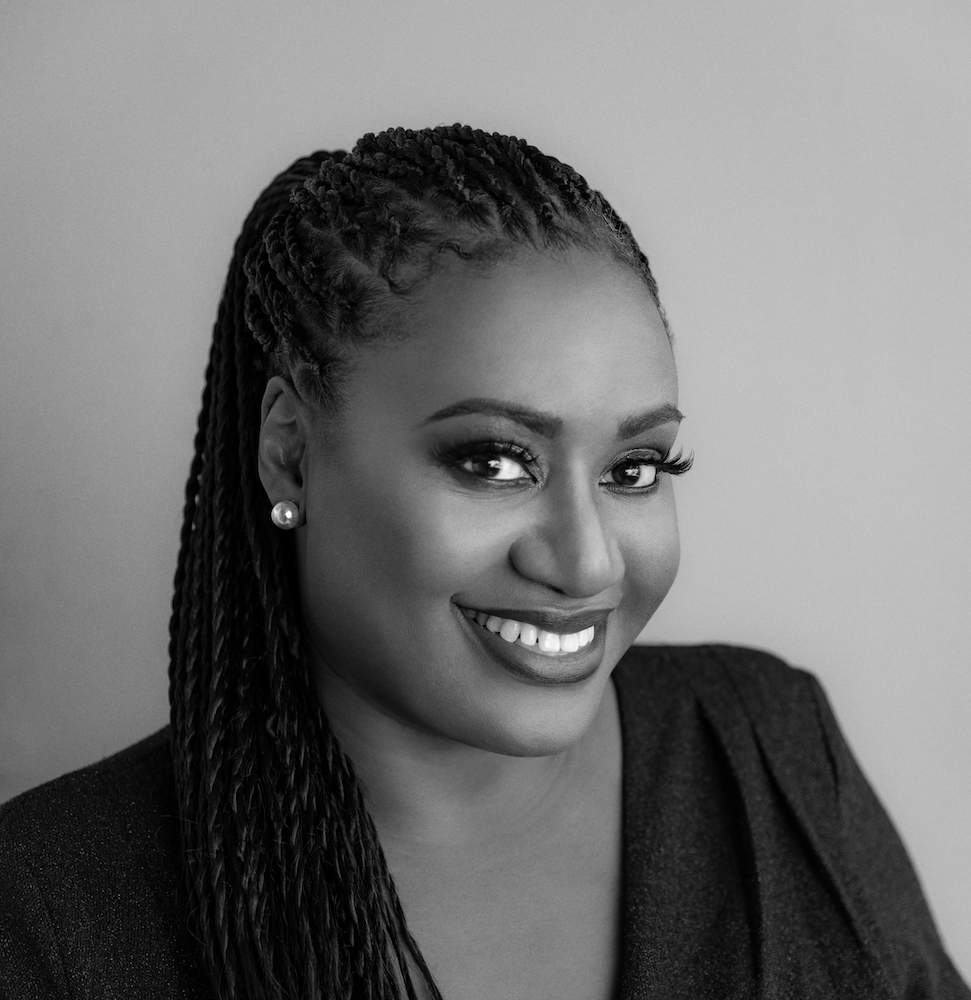 Mjeema Pickett – Music Editorial, Head of R&B (she/her)
What role did you play in bringing Frequency to life?
When the BLM protests erupted last year following the death of George Floyd, as part of a newly formed task force within Spotify, we began looking into ways to not only further support and engage users in the Black community but to also give more support in amplifying Black creators on-platform. I've been a part of the core team in deciding the name, visual identity, and creative direction of this new brand. As the music editorial lead, I've worked closely with Domo Wells on the strategic vision and tactical approach of launching these brand-new flagship playlists (This Is Frequency, Ripple Effect, and House Party) to showcase the creators and contributors to the culture.
What's your Frequency anthem? 
Hmmmmm…… "Optimistic" by Sounds of Blackness.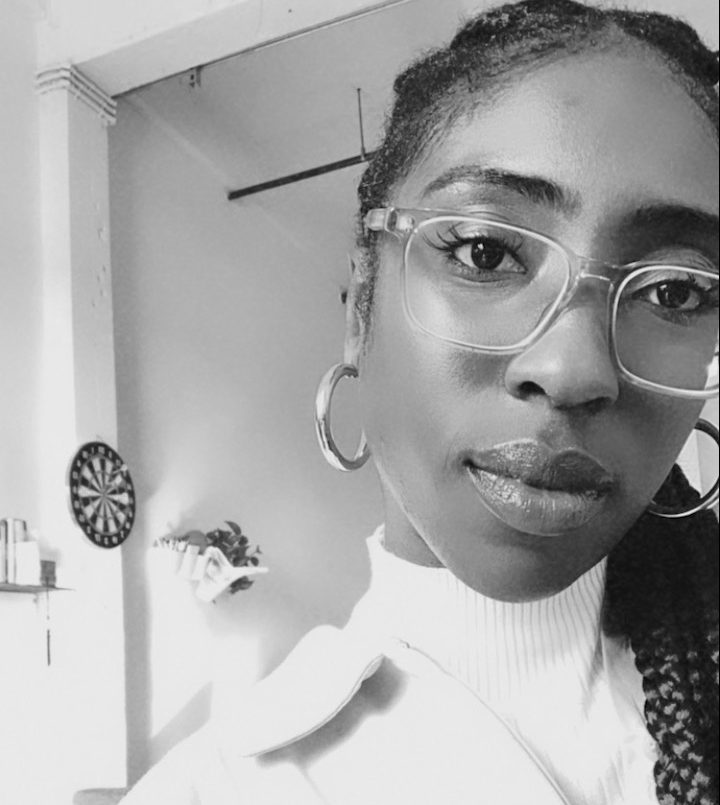 Dzifa Yador – Supervising Creative Producer, Studio 4 (she/her)
Why is it important for this brand to exist?
Frequency is a celebration of resilience in all forms of creativity. The genesis of this brand came out of a demand from Black employees who felt it was important to be seen and heard. Those same employees created space for other Black employees to not just express themselves through the editorial voice of the brand, but give recognition to the culture shifters, artists, and creators that fuel our global brand. The brand does not exist to solve racial injustices. It's here to celebrate resilience in the face of it. 
What's your Frequency anthem?
Well, my frequency changes! My anthem this week is "Loading" by Olamide ft. Bad Boy Timz (in the BUILDING!).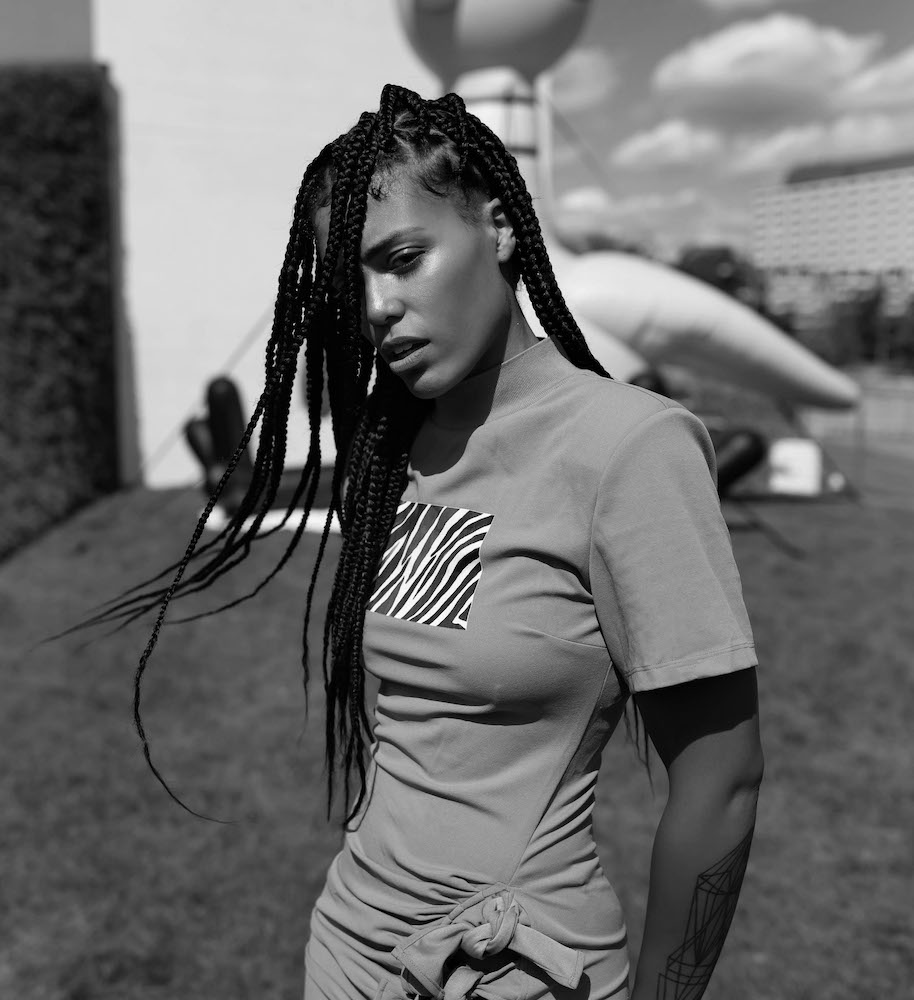 Domo – Black Music + Culture Editor (she/her)
What role did you play in bringing Frequency to life?
My job focuses on filling editorial gaps and content innovation. In this role, I created the concepts and editorial strategy for Frequency's new on-platform playlists and new hub structure. This content is framed to embody our reach from "around the way" (U.S. local) to across the world (global) featuring existing content and four new genreless flagships; six new regional playlists under the "Ripple Effect" series; six new genre playlists (where Black artists are often underserved); and much more to come. 
What's your Frequency anthem? 
Today? Isaiah Rashad's "Lay Wit Ya." 
Ready to dig in? The team's work has resulted in several new playlists. Choose the frequency that matches your vibe and start getting to know these important creators. 
This is Frequency highlights the latest from our favorite new releases spanning both established and emerging Black artists.
House Party pays homage to those who've led the cultural shift of the Black experience in nightlife. 
Ripple Effect uplifts artists who are unknown, unsigned, and from underserved genres.
Heard You, a guest-curated podcast playlist, nods to the creators who are making major moves and embody the Frequency ethos.