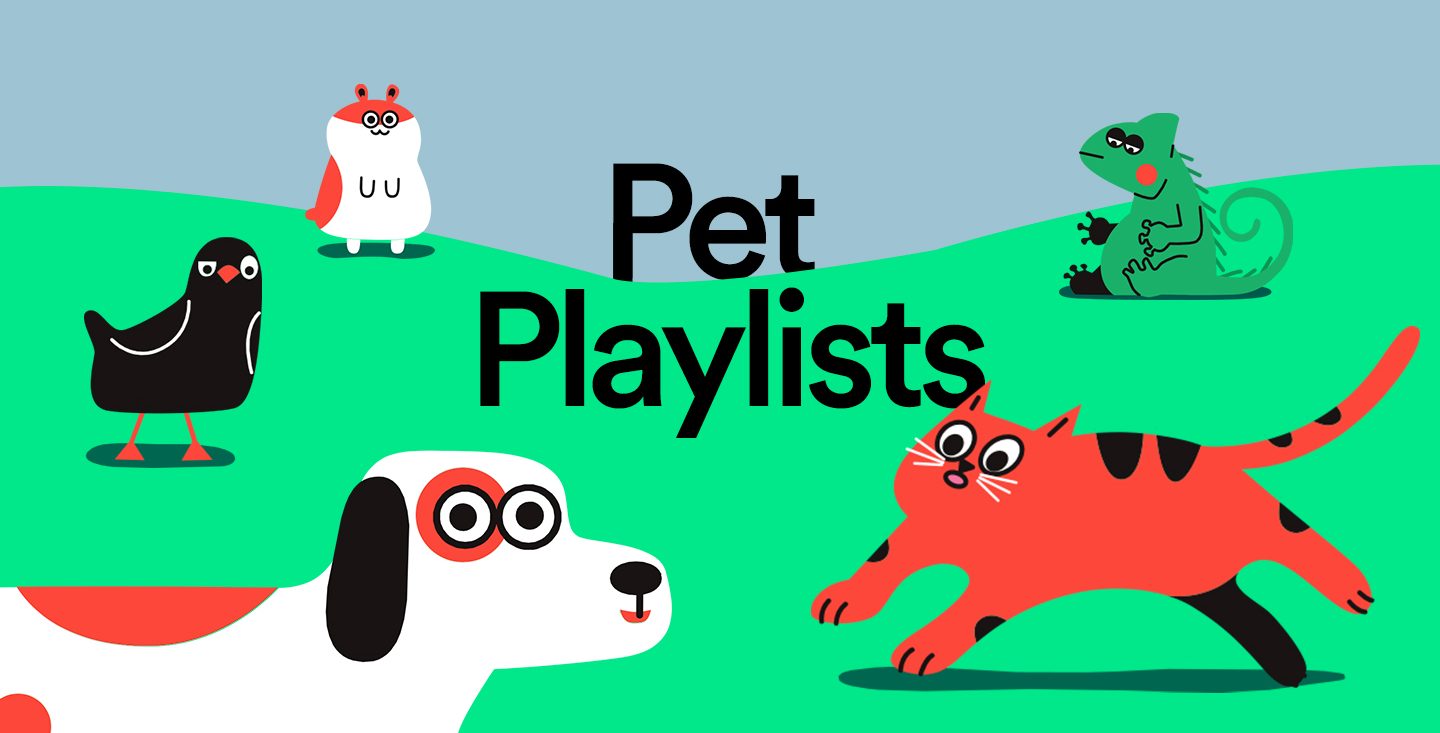 SONGS TO BARK TO
Show Your Furry (or Scaly) Friend How Much You Love Them With Their Own Pet Playlist
Pets may not be people, but it's hard to imagine them as anything other than members of the family. And often, they'll do something that makes you wonder if they're more human-like than they get credit for. For example, ever notice your pet's ears perk up when you stream a song? Ever wonder if your dog digs jazz or if your cat might be into rap? Well, it's about time you find out. 
Today, on National Pet Day in the U.S., Spotify is making its fan-favorite Pet Playlists experience accessible right within the Spotify app for all users (and their furry, fluffy, and scaly friends) in the U.S. Since the experience first launched in 2020, pet lovers just can't get enough—in the past year alone, millions of Spotify users have discovered and created Pet Playlists.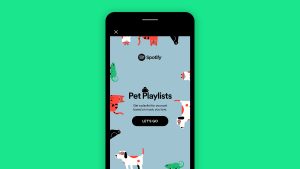 Now it's your turn. After you tell us a little bit about your pet, you'll be gifted with a fully customized playlist based on your Spotify listening habits and your pet's personality.
Puppy love
To celebrate, we also took a look at what type of music was trending on Spotify for puppies, dogs, kittens, birds, and more. As it turns out, people love playing music for their pets.
Dogs really are a man's best friend, and we have the numbers to prove it. Searches for "puppy" on Spotify have increased nearly 700%* since January 2020. And since its launch in early 2021, streams of Spotify's This Is Calming Music for Dogs playlist have increased by more than 330% in the U.S.
Pet owners are also creating Spotify playlists of their own, and some of the most popular songs added to "puppy" playlists include: "Sugar" by Maroon 5, "Wolves" by Selena Gomez and Marshmello, and "Roar" by Katy Perry.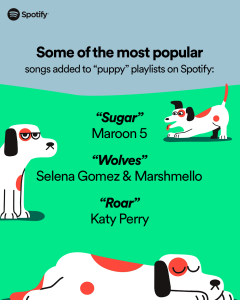 Kittens & birds & hamsters . . . oh my! 
Cat owners might be feeling like it's all gone to the dogs when it comes to pet-related playlists, but there's been plenty of love for other animals as well. Since January 2020, there has been an 800% increase in searches for "kitten," a nearly 700% increase in searches for "hamster," and a nearly 600% increase in searches for "bird" on Spotify.*
Our feline friends have a more mischievous reputation on-platform, with songs like "Dangerous Woman" by Ariana Grande, "Heathens" by Twenty One Pilots, and "Sweet But Psycho" by Ava Max topping the "kitten" playlist category.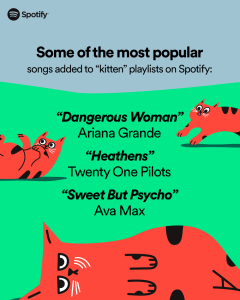 And iguana" and "reptile" playlists have kept listeners on their toes with rock 'n' roll songs ranging from "Welcome to the Jungle" by Guns N' Roses and "Reptilia" by The Strokes to "Creep" by Radiohead.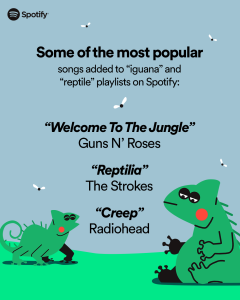 Create your own Pet Playlist
Want a Spotify Pet Playlist of your own? Here's how you do it:
Pick Your Pet:

Choose from options including a dog, cat, iguana, hamster, or bird.
Tell Us About Them:

From relaxed to energetic, shy to friendly, and apathetic to curious, the traits you provide will help make the playlist more personalized for your pet.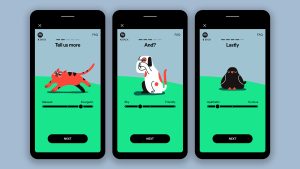 Add a Name and Photo:

Your playlist will feature your pet's name and photo, and you'll also receive a personalized sharecard.

Listen and Share:

You'll be able to access your Pet Playlist right away and use the personalized card to share your pet's results on social media.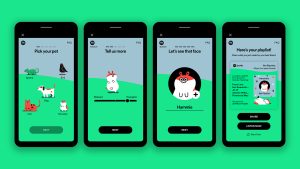 We know you love your pets, and with the help of Pet Playlists, you'll now have a personalized selection of tunes asto a soundtrack for all those wonderful moments you spend together.
*Data was pulled from January 2021-January 2022, compared to January 2019-January 2020, unless otherwise stated.