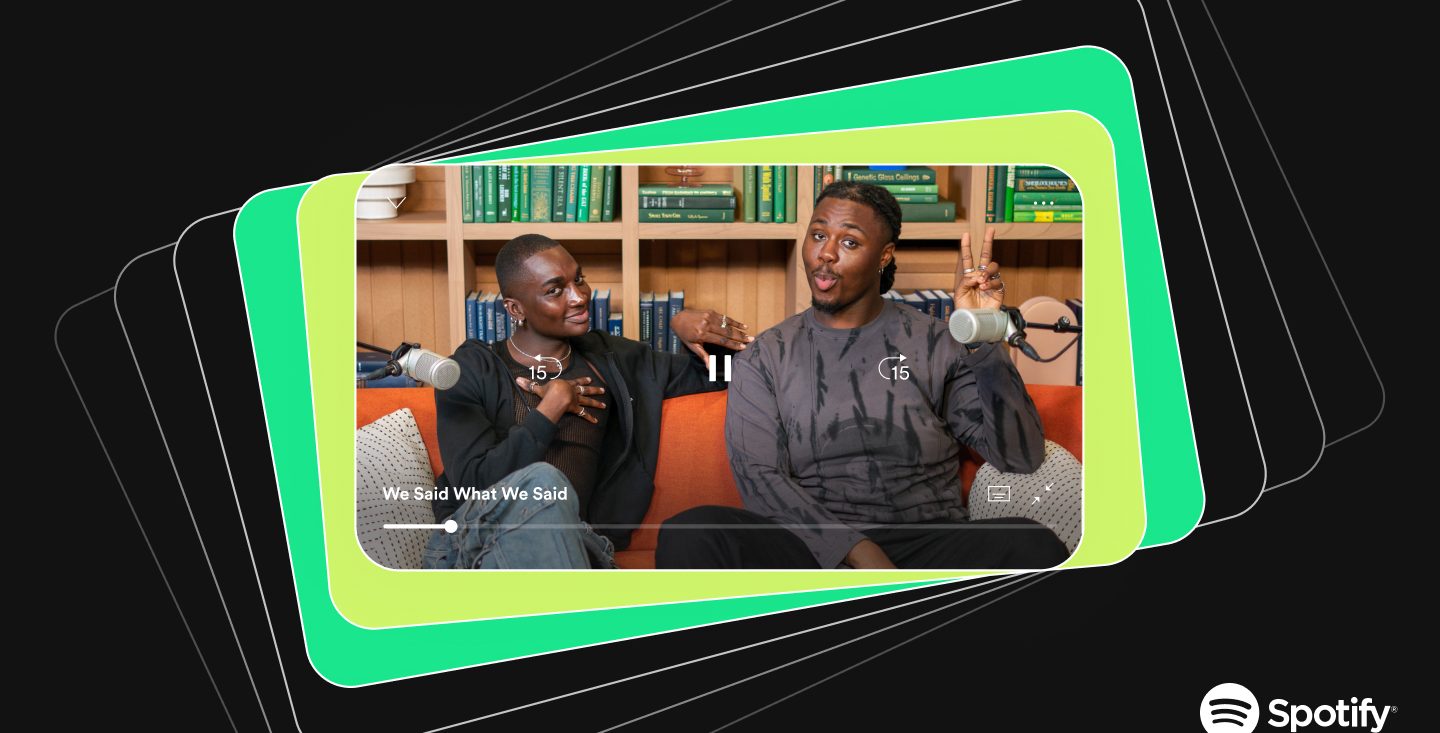 GREATER VISION
All Creators in Select Markets Can Now Publish Video Podcasts on Spotify
*Update as of Tuesday, November 15, 2022: Video podcast publishing capabilities are now available to Anchor creators in over 180 global markets. Learn more here.
Last fall, Spotify began activating Video Podcasts for creators on a limited basis. Since then, we've found that podcasters love having the option to accompany their audio with visual components, and fans love having the opportunity to more deeply connect with the content. So as the audience for this format grows, we're also opening up the Video Podcast capability to more creators, creating a growing catalog of video podcasts. Starting today, we're expanding Video Podcasts on Spotify to all creators in the U.S., Canada, New Zealand, Australia, and the U.K. Creators will have the ability to upload their video content to Spotify through Anchor as easily as they already publish audio. 
Visual interactions allow fans to get to know their favorite podcast hosts even better, and allow creators to connect with their audiences in a much deeper way. But if you want to stick to the pure audio experience, that's great too—video on Spotify is backgroundable for all listeners, so you can immerse yourself in the content when you want to, or simply lean back and just listen.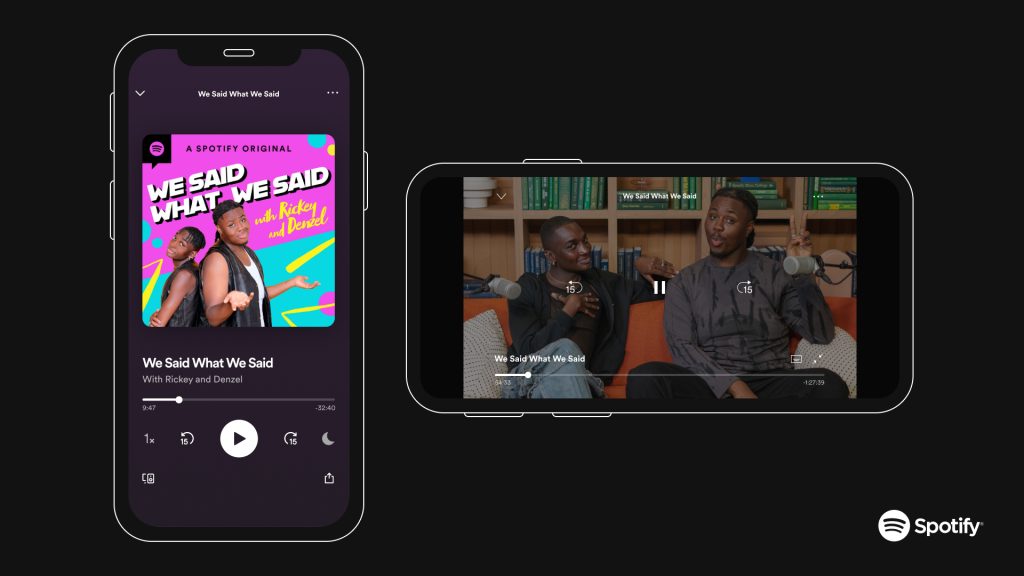 But wait—there are new features too. 
As exciting as Video Podcasts are, we know this is new territory for many podcasters. And since Video Podcasting is more than simply uploading a video, alongside our expansion to more podcasters, we're also enabling new features to help set creators up for success. 
Here's what's new: 
Access for everyone:

Starting now, creators in these five markets can find Video Podcast uploading capabilities on Anchor's web platform. We plan to roll this out to additional markets in the future. 

Podcast Subscriptions:

Spotify Podcast Subscriptions will be available for video podcasts, empowering creators to own their monetization models by creating exclusive content, gating video, and more. Stay tuned—we're working on more monetization features to come soon.

Integration with Riverside:

Today we're also kicking off a partnership with Riverside, the go-to platform for remote recording. The integration enables creators to record and publish video content for free with Riverside with a quick distribution path to Spotify via Anchor.

Embeddable video:

Now, when you embed a Video Podcast episode from Spotify, the video will play directly in the embed player wherever you placed it. It's a great tool—whether you're excited to share great content with friends or grow your audience.

Video Bulk-Replace:

Bulk-replace allows Anchor creators to easily replace their existing audio episodes with video versions from an easy-to-use interface. Get ready for more time creating content and less time editing it.

Video Analytics:

Video-specific analytics will give creators deep insights into their videos' performance on Spotify, enabling them to better understand their audiences and publish content suited to them.

Interactive capabilities: Our interactive podcast features, like Polls and Q&A, will be available for Video Podcasts so creators can connect with and get feedback directly from their listeners.
With this latest expansion, we're continuing to make Video Podcasting a great experience for creators—empowering them to reach new global audiences, own how they monetize their content, and interact with fans in new ways. There's a massive opportunity for Video Podcasts on Spotify, and we can't wait to see what creators bring to the table.
Want to make a Video Podcast of your own? Check out our guide on Anchor's blog for the full details for creators.