HOT OFF THE PRESS
Spotify Celebrates One Year of the Fresh Finds Program With Our Newest Class of Independent Artists
Since its launch in 2016, Spotify's Fresh Finds playlist series has served as a launchpad for developing independent artists, often representing an artist's first editorial "home" on Spotify. Stars ranging from Clairo to 100 Gecs to Aminé were all featured on Fresh Finds playlists early in their careers and have gone on to attract millions of monthly listeners. 
In order to continue supporting DIY-minded artists, Spotify launched a new program for Fresh Finds in May of 2021. We worked with four promising talents—Wallice, Unusual Demont, Julia Wolf, and EKKSTACY—to provide tools, resources, and support to help with their career development. In October, we added a second Fresh Finds class to our ranks that included the artists Doss, Araya, TOLEDO, and Pom Pom Squad. The end result has been nothing short of successful, with the eight artists featured in the 2021 program reaching 6.5 million new listeners and the most recent class seeing a 50% average increase in followers.
"This program has been a game-changer for the artists involved," explained Rachel Ring, Senior Music Marketing Manager at Spotify. "Creating space for independent artists to thrive is key to our mission of giving a million creative artists the opportunity to live off their art, and the Fresh Finds program is an important step in that direction."
Fast-forward to the present and we are hyped to announce our latest wave of artists who will be taking part in the program: Delaney Bailey, Jhariah, Carter Faith, and Alemeda. As part of the program, these four artists will have access to the following to help them develop their careers over the long run:
Education & access to resources

: Each artist will have access to personalized Masterclasses and mentorship, best practices and credits for Spotify for Artists tools like

Marquee

, and more. 

Marketing support

: All four artists will be featured in a major marketing campaign on- and off-platform that includes a social content series, Spotify Clips, and press support.

Creative Collaboration

: Each artist will be given the opportunity to create a

Spotify Singles

original song and record it for release at the end of the program. What's more, Spotify's

Noteable

songwriter and publishing team has paired the four artists with collaborators who understand each of their unique visions:

Delaney Bailey will be paired with producer

Jon Seale

(aka

Son of Cloud

).

Jhariah will be paired with producer

Henry D'Arthenay

.

Carter Faith will be paired with producer

Jon Green and Tofer Brown

.

Alemeda will be paired with songwriter-vocalist

Henry Was

.
Ready to learn more about the latest Fresh Finds class? Keep reading to discover everything you need to know.
Delaney Bailey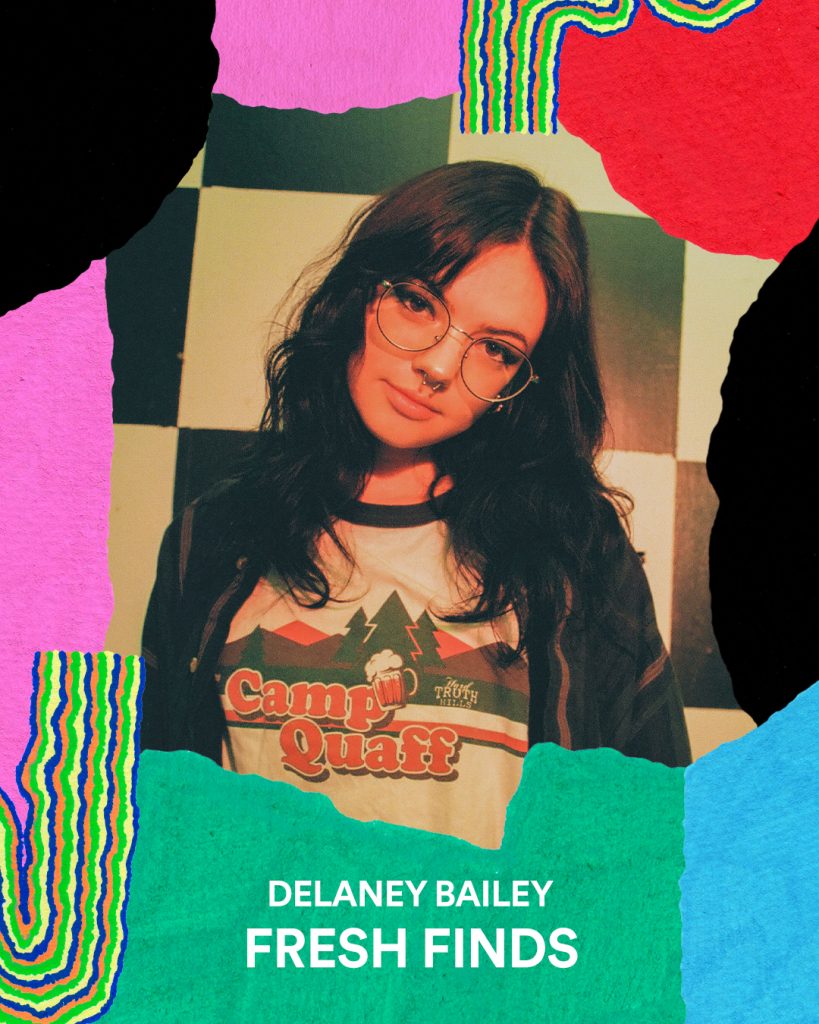 Born and raised in Indiana, Delaney Bailey found her voice during the pandemic through social media, where she showcased her songwriting abilities with fans around the world. Since then, the singer-songwriter has started releasing her own music and building her own following along the way. Her debut EP This Is About You was released independently through frtyfve records in 2021. Taking inspiration from the likes of Frank Ocean and Justin Vernon (aka Bon Iver), Bailey had a viral moment when her song "j's lullaby (darlin' I'd wait for you)" caught the attention of a vast audience, reaching 500K streams upon its debut and reaching the top 10 of the Global Folk Charts. Bailey plans to release her next project in the latter half of 2022.
Jhariah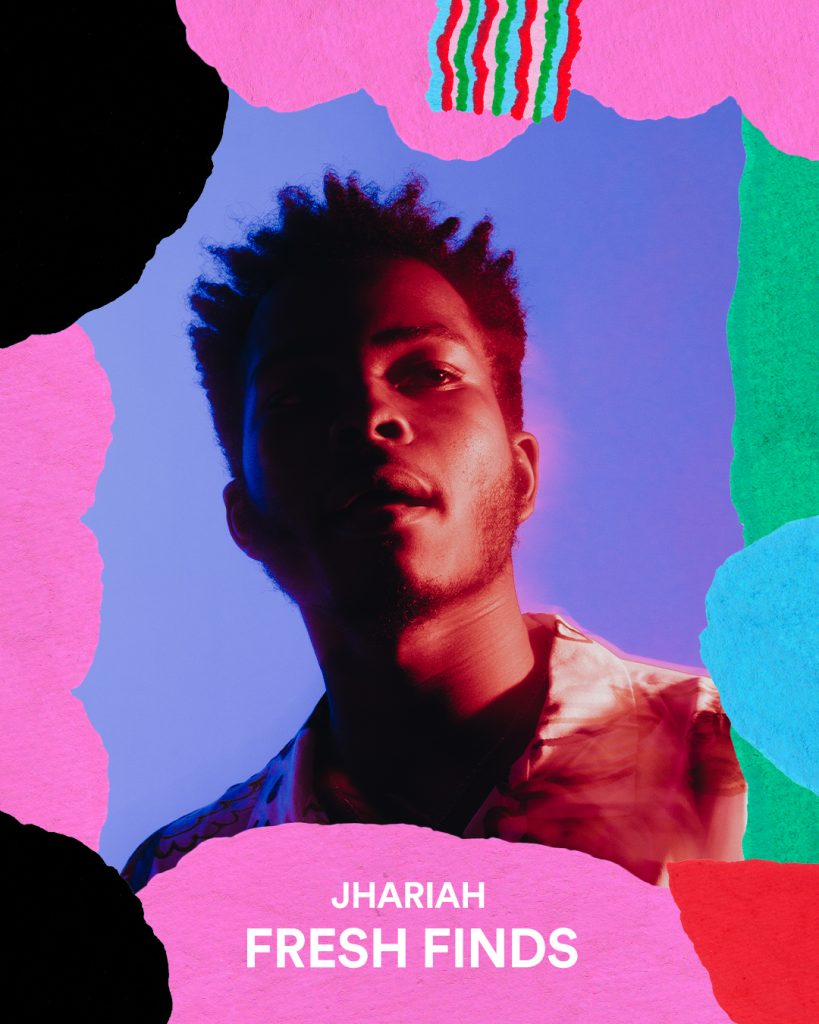 Bronx-based artist Jhariah refuses to be confined to any one genre. His larger-than-life songs are often stacked high with strings, horns, keys, and Broadway-esque vocal arrangements that have a chameleon-like quality. Attendees of his live shows may be surprised to see him hit the stage with no band in sight—just his drummer and musical collaborator, Cole Raser, seamlessly transitioning from hard-hitting rock cuts to complex swings fit for a Harlem jazz club. Emerging from a generation of increasingly self-sufficient independent musicians, Jhariah takes that DIY attitude to heart with his music.
Carter Faith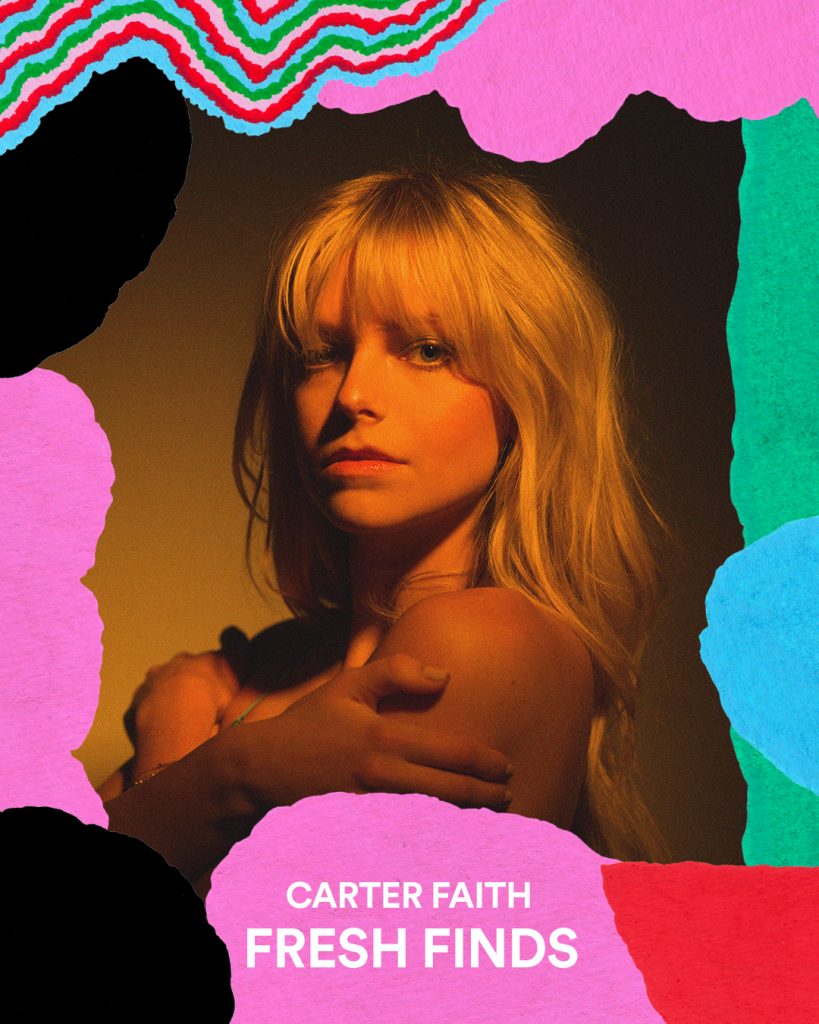 Originally from Davidson, North Carolina, Carter Faith taught herself guitar and piano and soon after began crafting lyrics as a way to make sense of the world around her. Combining the emotive lyricism and pointed perspective of Taylor Swift with the chill aesthetic and refreshing candor of Kacey Musgraves, Carter has been named the "future of the next 10 years of Nashville" by Whiskey Jam founder Ward Guenther. Faith has found early success with her recent releases "Leaving Tennessee," "Sinners in a Small Town," and "Easy Pill" while sharing the stage with the likes of country stars Cole Swindell, Carly Pearce, Old Dominion, and Chris Young.
Alemeda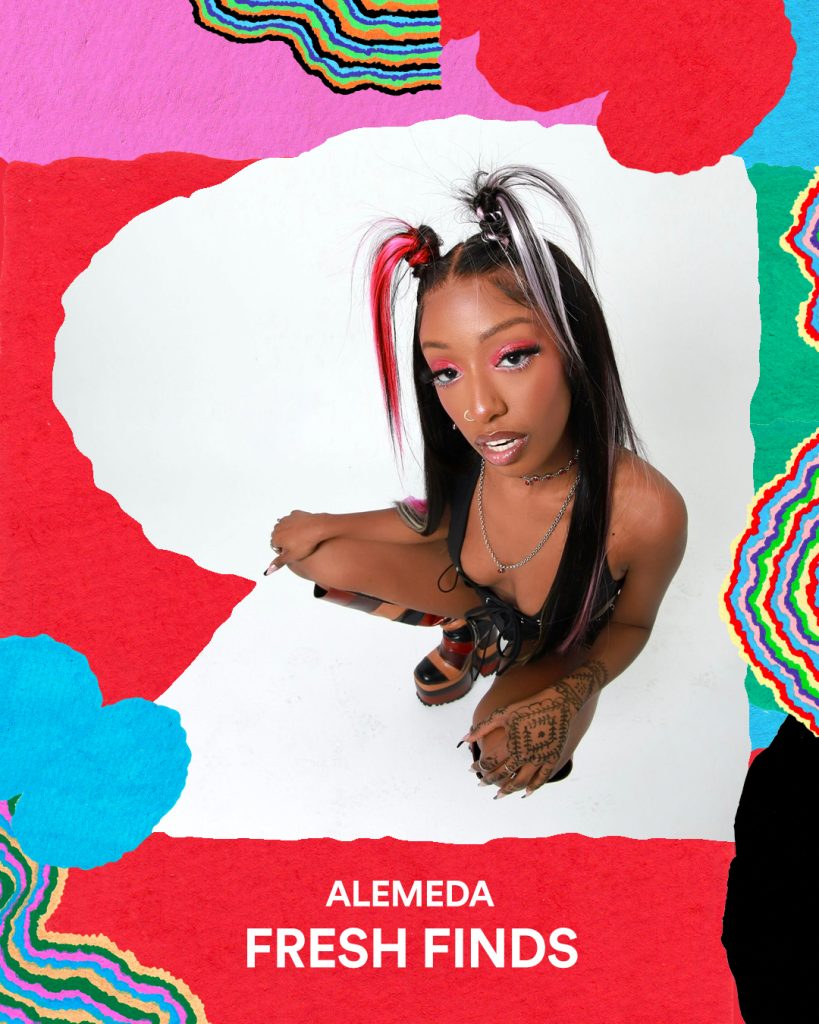 Growing up as a first-generation American in a strongly religious household, Alemeda studied music by sneaking Top 40 hits on her clock radio and drawing inspiration from TV show theme songs. While spending her childhood between Ethiopia and Arizona, Alemeda continued to hone her craft by performing in talent shows and recording covers of her favorite songs on her phone. Pulling inspiration for her songs directly from her own life, Alemeda's perspective revolves around independence and self-reflection. She is inspired by artists like Amy Winehouse and Bruno Mars, who never deviated from their true selves at the peak of fame. This uncompromising nature can be clearly heard on her debut single, "Wish You The Worst."
Ready to discover the next big thing in music? Stream Spotify's Fresh Finds playlist now.