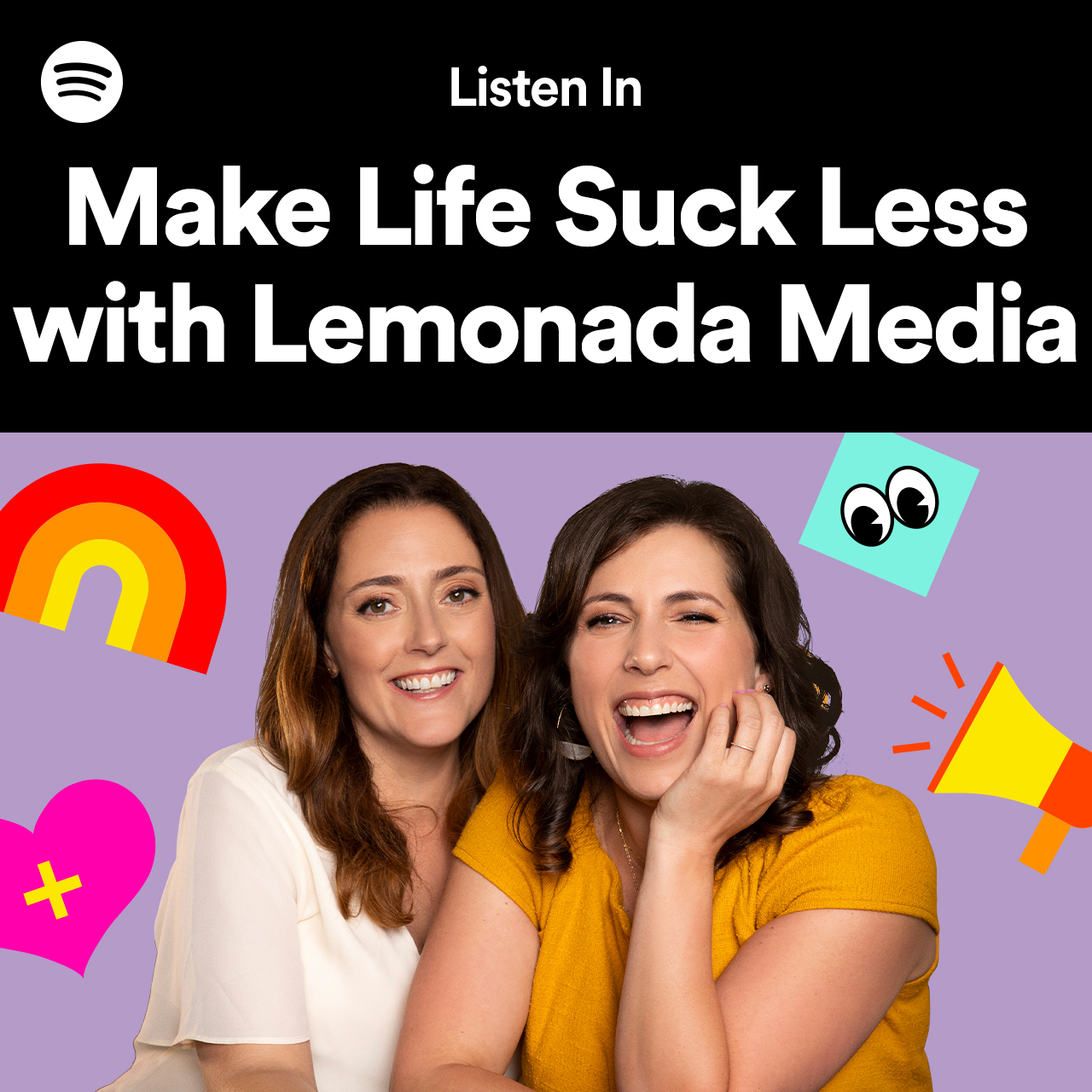 MAKE LIFE SUCK LESS
Five Podcasts for Mental Health Awareness Month From Lemonada Media Founders Stephanie Wittels Wachs and Jessica Cordova Kramer
In recent years, there's been an increased focus on the importance of addressing and destigmatising mental health publicly; to do so, many people are turning to audio. It's no surprise: Audio provides space for intimacy, honesty, privacy, and comfort in the stories, reports, and lyrics of others. Some Spotify listeners even see audio as a way to find helpful mental health resources or use their favorite music to feel calmer and more balanced. 
Podcasters, too, see the benefit. For Lemonada Media founders Stephanie Wittels Wachs and Jessica Cordova Kramer, starting a podcast network fit the bill for the stories they needed to get out into the world. 
"Stephanie and I met through a shared tragedy. Both of us lost our beloved little brothers to opioid overdoses two years apart," Jessica shared with For the Record. "My little brother Stefano passed away in October 2017. Harris Wittels, Stephanie's little brother, passed away in February 2015, and Steph wrote a book about her experience." 
The two women were united by a desire to tackle tough topics like mental health, sexual assault, and substance addiction through audio that aims to share an "unfiltered version of the human experience."
"We realized that the world was really hard . . . just a difficult place to be," Stephanie shared. "And how can we make it better? How could we have content and community that makes getting out of bed easier in the morning? That makes life suck less for people." 
The Lemonada founders are just two of the many mental health advocates speaking up on Spotify. This May is Mental Health Awareness Month in the U.S., and we're spotlighting several impactful individuals through curations on the Play Your Part: Mental Health page, curated by Social Impact Editor Ayo Oti and Black Culture editor Bianca Garwood. It's also filled with guest curations, including Make Life Suck Less from the founders of Lemonada Media, Your Mental Wellness Toolkit from Jay Shetty, Mental Health Pods with Peloton instructor Kendall Toole (which you can also find on the Fearless hub), and Sun's Out, Tums Out with Virgie Tovar.
In addition, listeners can find curations focused on trying to thrive, the importance of sleep and rest, using creativity as an outlet, and a special curation on motherhood and mental health. And beyond the Mental Health shelf, Black and Latinx listeners can also find guest curations on the community pages. The Dinner Table (curated by Bianca Garwood) features one from Nosy Neighbors, and PRESENTE (curated by Barbara Gonzalez), features Viv Nunez of Happy to Be Here. 
Read on for more of our conversation with the Lemonada founders. 
Tell us the story of how you two were introduced. 
Jessica: After my brother died, I heard [Stephanie] on a podcast talking about loss. And as only an extremely type A, lightly traumatized mom and big sister could do, I saved this episode of Terrible, Thanks for Asking for my birthday. If you've ever experienced a loss, any milestone days are just brutal. Shortly after and sometimes forever after. So on a cold winter's day in Minnesota, I popped my earbuds in, went for a walk, and listened to Stephanie and her mother talking about Harris and their loss. I could feel my face smiling for the first time in months. At the time, I was an executive producer at Crooked Media. So under the guise of that role, I reached out to Stephanie and said, "Talk to me." 
Stephanie: We got on the phone, and I think we talked for over an hour. It was a cosmic thing. When you have a shared trauma with somebody, you can bond pretty quickly. And at the very end of the conversation, she was like, "Would you ever want to do a show about the opioid crisis?" And I was like, "Thanks. I'm good. I'm all set." Four months later, I was scrolling Twitter and saw something about how opioids are killing more people now than car accidents. And I picked up my phone, emailed Jess. I think it was one sentence: "The world is terrible, I want to fix it, let's do this." And here we are. 
What show did you start with, and what was the initial response? 
Jessica: Last Day is our flagship series. It tells our origin story. It really is a show about harm reduction in the spirit of The Wire meets Teen Mom, which is how we positioned it from the outset. Though Teen Mom is a reality show by MTV, it had an impact on the conversation around teen pregnancy over the course of its initial run. And we wanted to have that impact around overdose deaths. 
Stephanie: When we started pitching out Last Day, we got feedback that it was really niche. That there's only a small amount of people that are going to listen to this. We were like, "Oh, no, no, no, this is affecting everybody. They're not talking about it, but it's definitely affecting everybody." 
It's clear that things were truly affecting people, because you quickly went from one podcast to an entire network. What was it like to take that leap?
Jessica: Making Last Day just clarified for us that this was our particular "barrel of lemons." There was a space in audio for content that would be healing at a really big level. It was like, let's do this ourselves, and if we do one show, we can do multiple shows. When the worst thing has happened to you—when you've lost your person—it's certainly not worse to have a failed company or a podcast no one listens to. 
There was a real white space in audio at the time for content that was outside of politics and more about the human experience. So we launched with three shows: Last Day, quickly followed with As Me with Sinéad, and then Good Kids. The shows really were successful from the start, which emboldened us to keep going. 
Why do you think audio makes for such a compelling medium for tough topics like mental health, loss, and grief?
Stephanie: Audio is right into your brain. We like podcasting as our primary medium at Lemonada because we can get something up quickly and we can read the room. We see what's going on in the world and we want to be able to respond to it fairly immediately. And audio is one of the best ways to do that. But on top of that, it's so intimate—it's the way I found Stephanie in the first place. You pop those earbuds in or put those headphones on and you're walking around and that person is with you.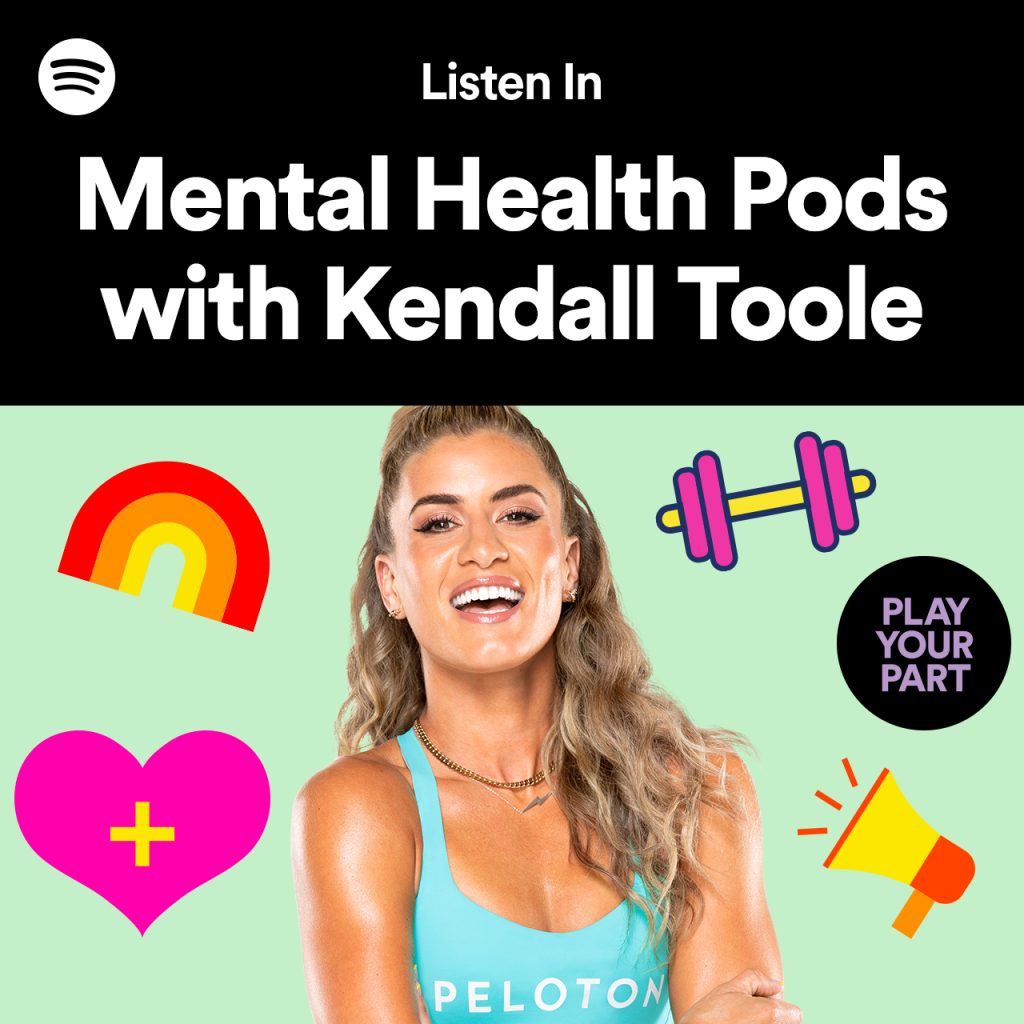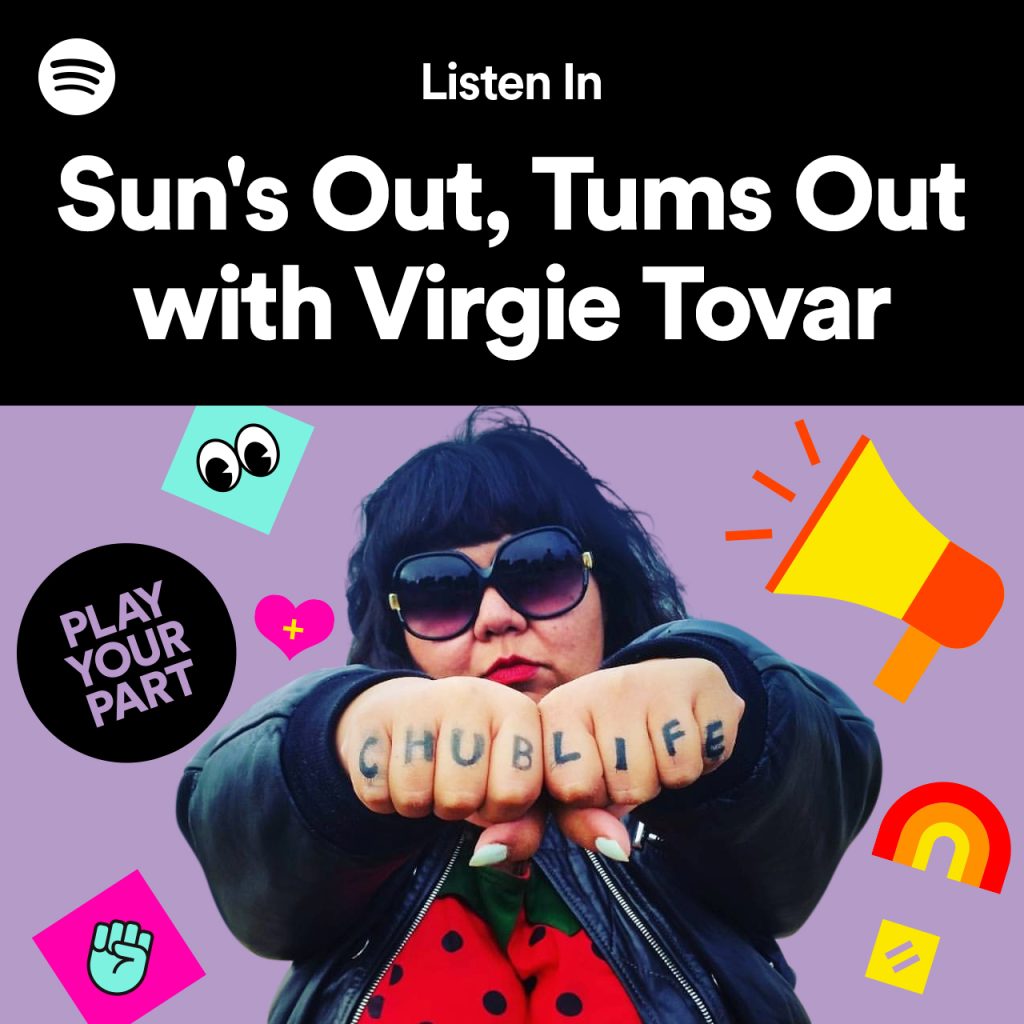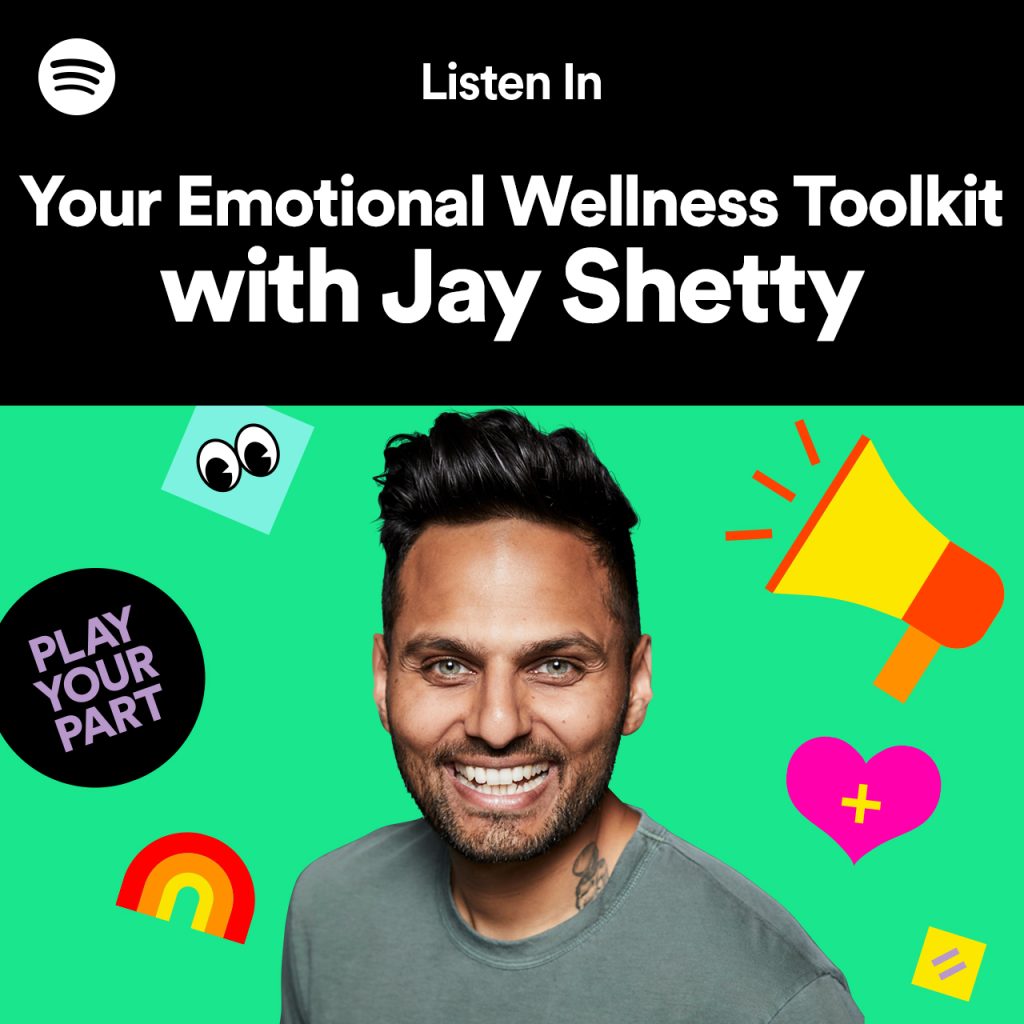 Tell us about some of the episodes you'll be curating for your Play Your Part takeover in your playlist, Make Life Suck Less. 
Stephanie: We talk a lot about mental health at Lemonada and we know how important and critical it is for people to tend to theirs. 
So we included two episodes of Last Day, including season one episode one, which is "Meet Stephanie, Meet Harris." That's the intro to the show, where you figure out why we're doing the series and why the issue is so important. I fall apart many times on the episode; it's incredibly vulnerable. Sarah Silverman and Aziz Ansari are on that episode—they were very dear friends of my brother's, who was a comedian and writer—and we're all kind of talking about it and diving into the issue right out of the gate with humor. Then there's Last Day season three, episode one, "Everyone Out Here is Armed." 
New Day episode three, "How Do I Live Presently and Die Gracefully? With Alua Arthur." Alua is a death doula. New Day is all about "How do we get out of bed every morning? How do we find a little joy in a landscape that feels a little bit hopeless?" Alua dives right in with some wisdom that just will blow you over. 
Burnout with Conor Franta episode one, "We Can't Live Like This Anymore." Wow. It starts with a woman in the hospital and really goes from there about how we've gotten to this place where we are literally being hospitalized because we are so burned-out at work. 
No One is Coming to Save Us season one, episode one. "You're Not Crazy. Childcare Is." The entire first season of No One is Coming to Save Us is like, "Listen, I know you're having a really hard time, but you need to understand that the system is why you are having a really hard time." We've been sold a false bill of goods. Kristen Bell delivers a knockout hilarious monologue in this episode. 
All of those choices really speak to "It is hard to be a person. We are going to do it. We are going to get through it. Here is how. Let us help you."  
What's next for Lemonada? 
Jessica: We've got 23 original shows out now, and we'll have over 30 by the end of the year. Right now, people should be tuning into BEING Trans. If you've ever watched a reality show and thought, "This is entertaining," this is the audio version of that, and it's wholesome and delightful and entertaining and is created by the same people who made The Real World, Keeping Up With the Kardashians, and Born This Way. So join us for that adventure. 
Listen to Jessica and Stephanie's Mental Health Awareness Month podcast playlist here. Then head to the Mental Health hub (or find it by searching "Mental Health" in the app and scrolling to "genre").
Hear more from Jessica and Stephanie on their episode of Spotify: Mic Check.