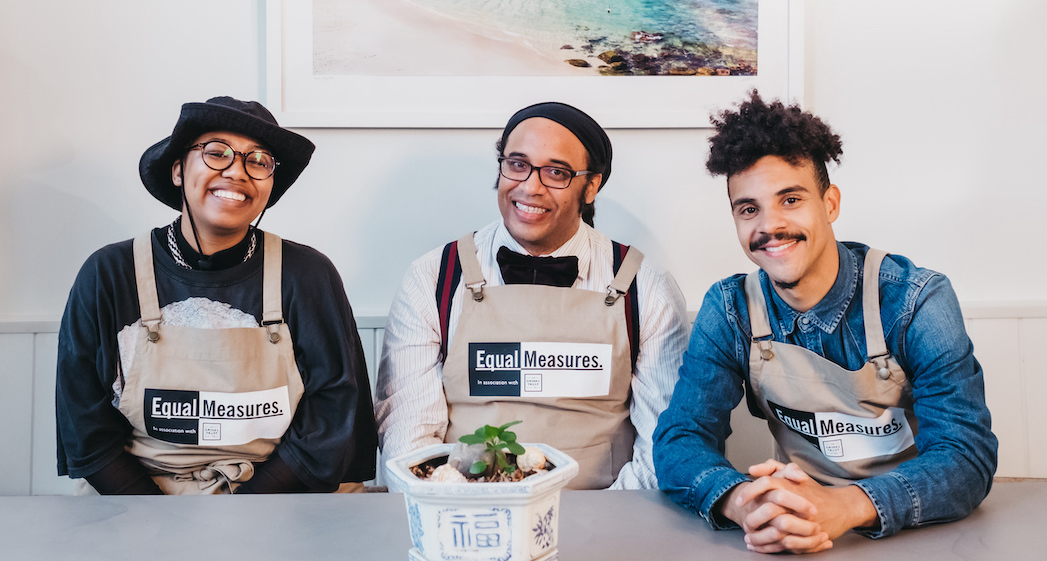 WE'LL DRINK TO THAT
Kick Back With One of the Spotify-Themed Drinks We're Serving Up at Cannes Lions
Spotify is making a splash in France for this year's Cannes Lions. It's been far too long since we've been able to gather together as an advertising industry to celebrate the inspiring and out-of-the-box work happening across the globe. This year we're celebrating the future of audio and the creativity that drives connections between fans, creators, and advertisers around the world—you'll see those themes come through in our buzzworthy slate of daytime programming and can't-miss evening concerts. And to top it off, we've partnered with the mixology wizards from nonprofit Equal Measures, who have created a custom menu of Spotify-inspired cocktails and mocktails for guests to enjoy on the Croisette throughout the week. 
Equal Measures' mission is to deliver equity and equality in the cocktail industry by providing opportunities to professionals from marginalized backgrounds and underrepresented groups. For Spotify Beach, the organization paired us with mixologists Sana Barclay, Ernest Reid, and Jason-Candid Knüsel, who created drinks themed around some of our Original and Exclusive podcast titles, such as Jemele Hill is Unbothered, Caso 63, and Call Her Daddy. 
So, what's the recipe for a Spotify-themed cocktail?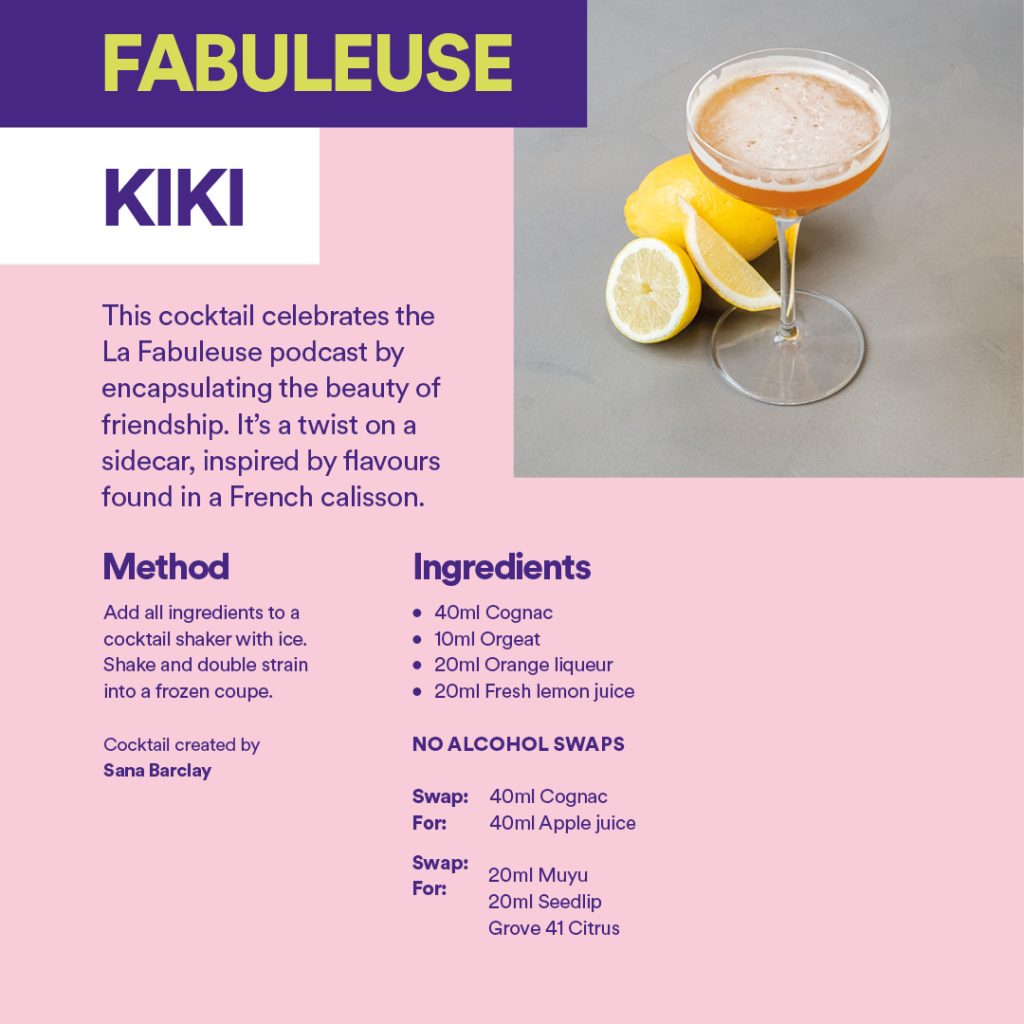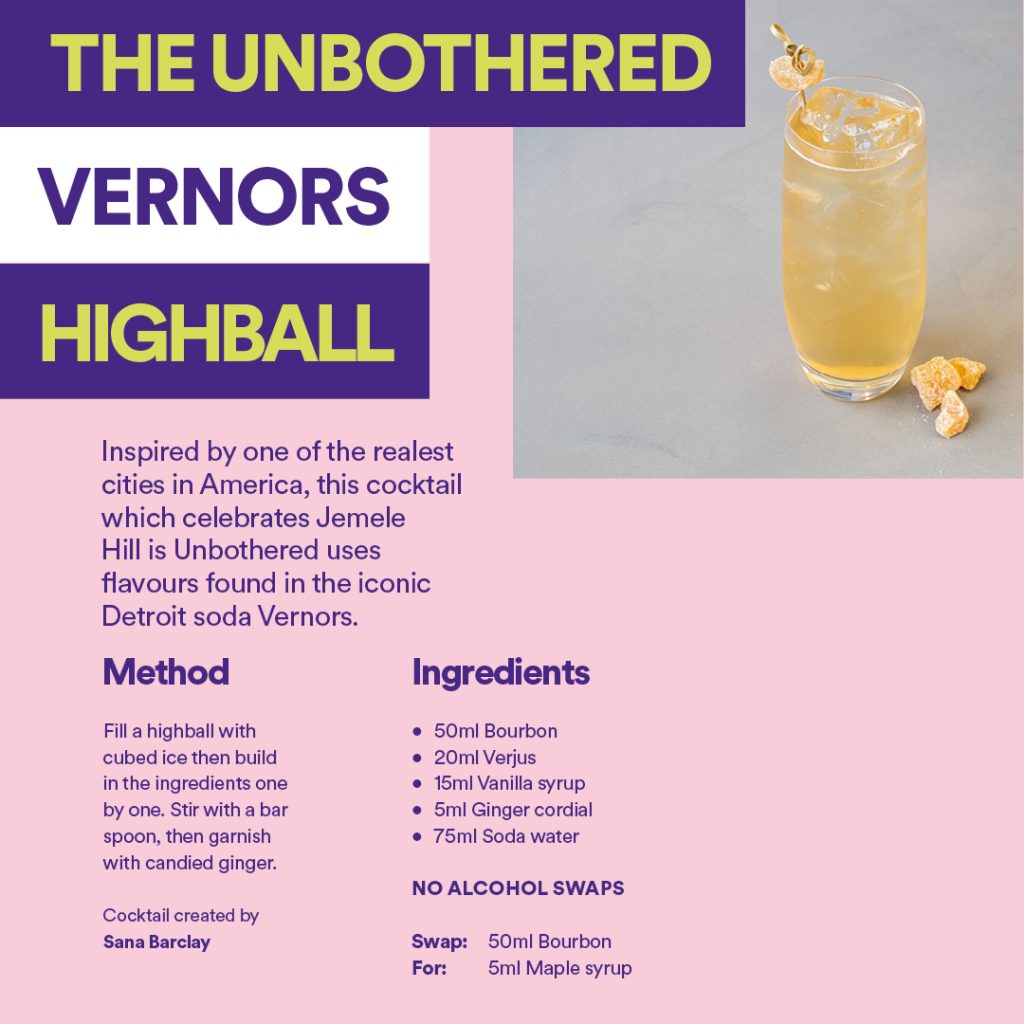 "The Unbothered Vernors Highball" and "Fabuleuse Kiki" cocktails were created by Sana Barclay. Sana is a U.S.-born and London-based bartender whose dream is to someday open her own bar that embodies the same sense of inclusivity and community spirit she brings to work every day.
Listen to La Fabuleuse and Jemele Hill Is Unbothered.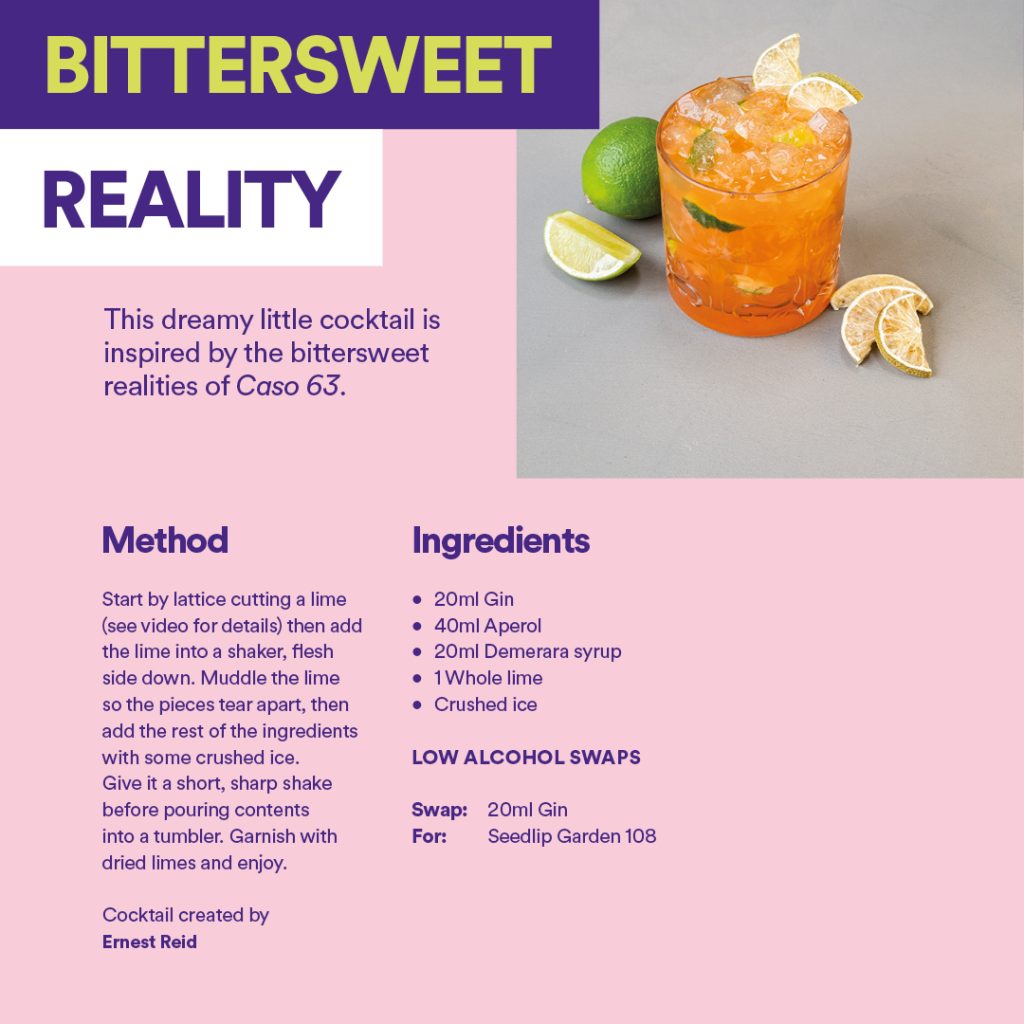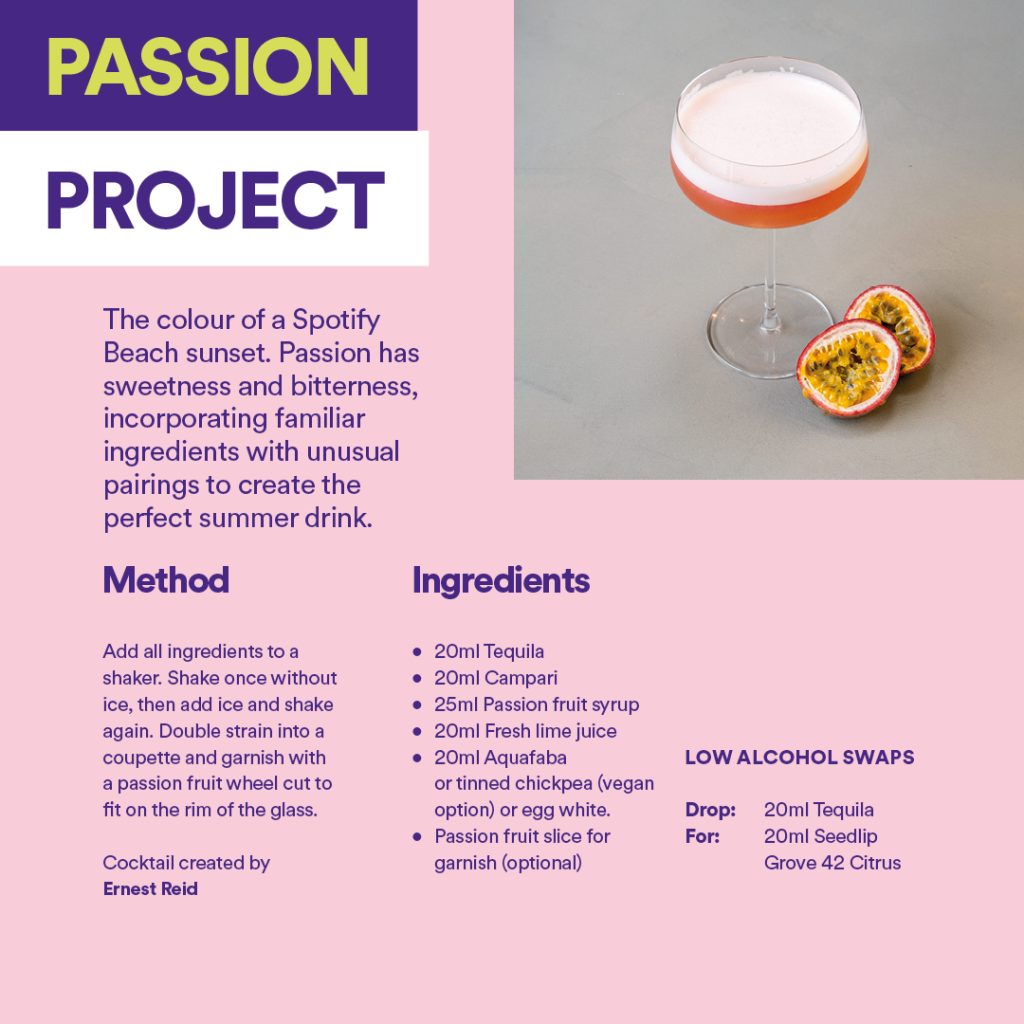 The "Bittersweet Reality" and "Passion Project" cocktails were created by Ernest Reid, who has been in the hospitality industry since 1999. This spirits expert has worked in bars across Spain and the U.K. and even spent time as a drinks ambassador in India. 
Listen to Caso 63.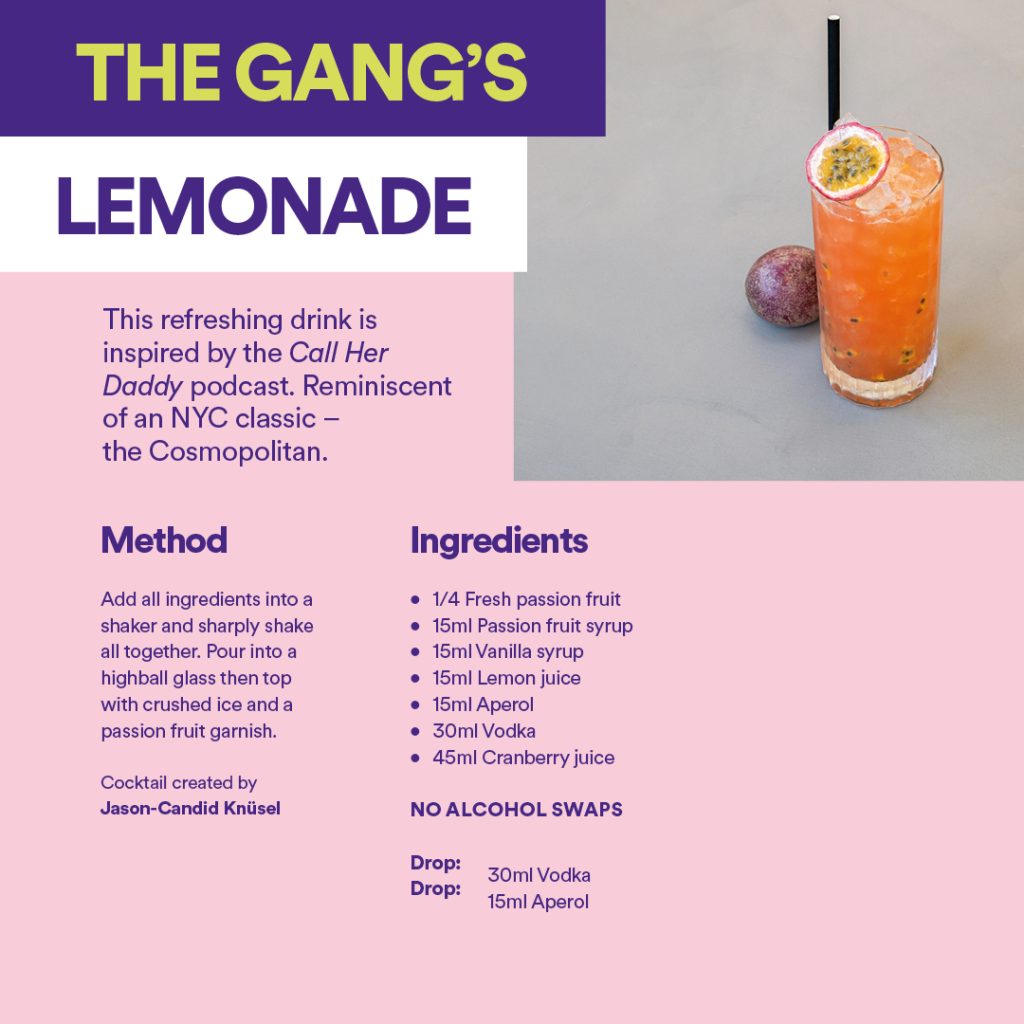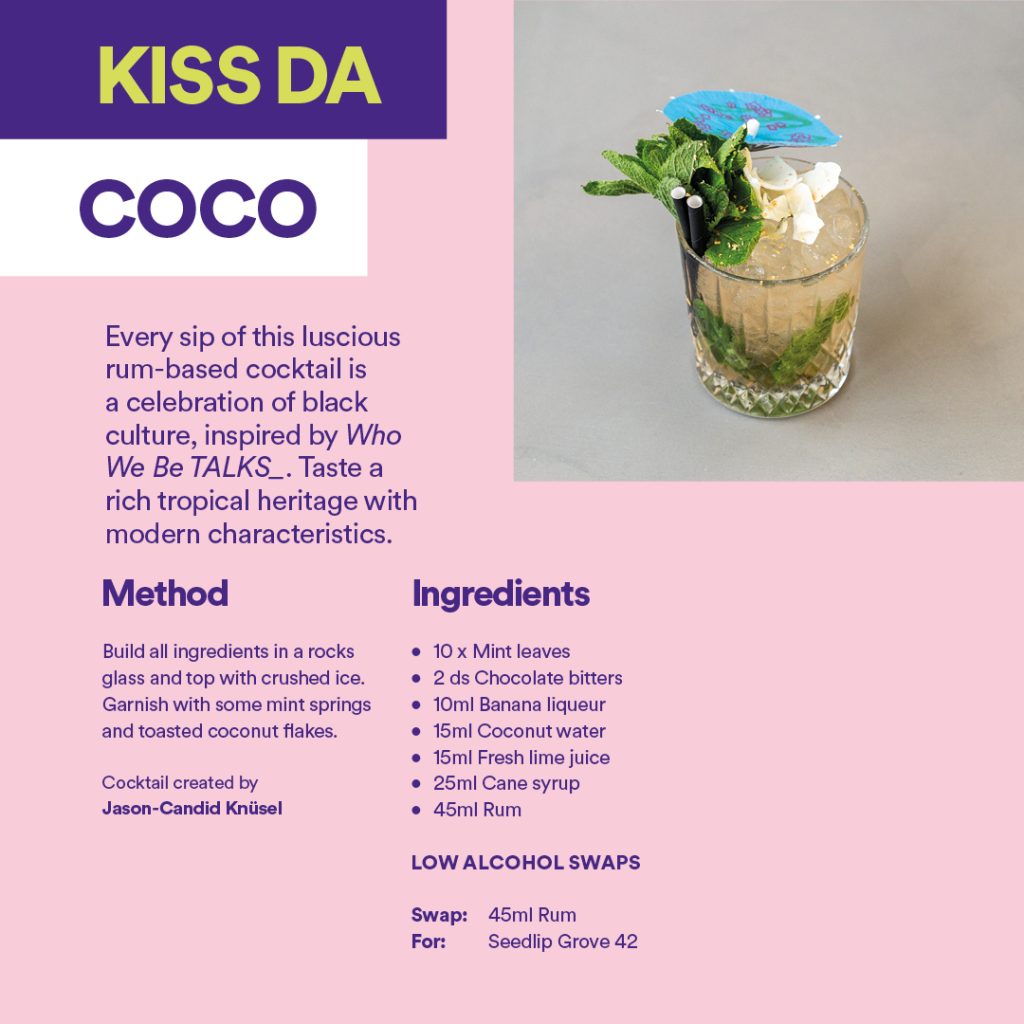 "The Gang's Lemonade" and "Kiss Da Coco" were created by Jason-Candid Knüsel. The London-based bartender started his career in hospitality at just 16 years old in his native Switzerland and would be crowned "Switzerland's Best Bartender" eight years later. Throughout his career, Jason has worked in some of Europe's most prestigious hotels, including the Savoy and NoMad Hotels. 
Listen to Call Her Daddy  and Who We Be TALKS_.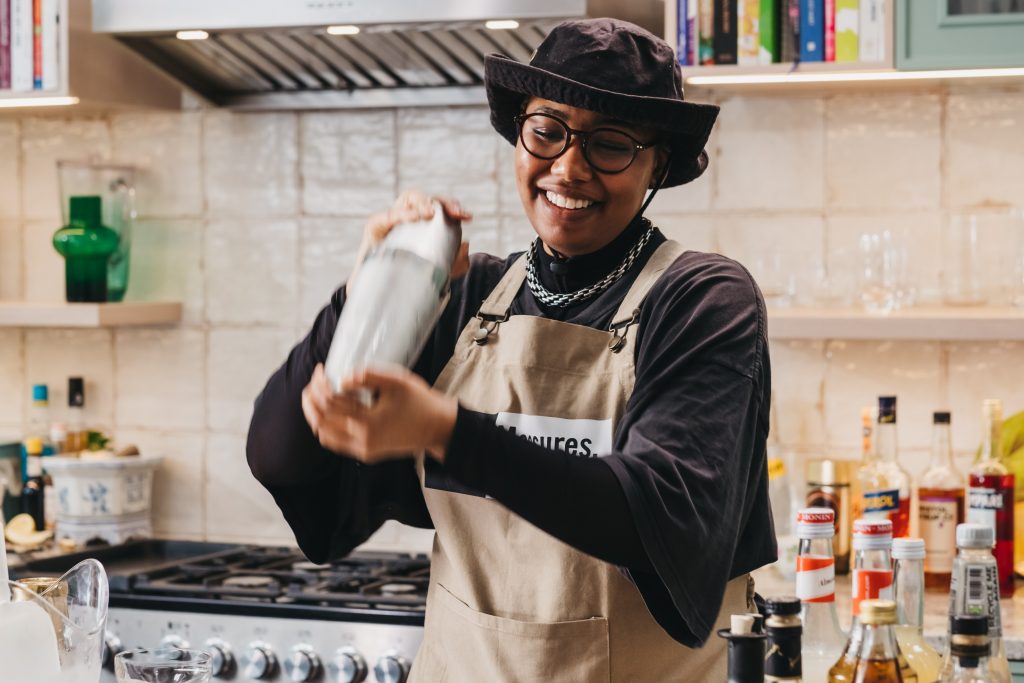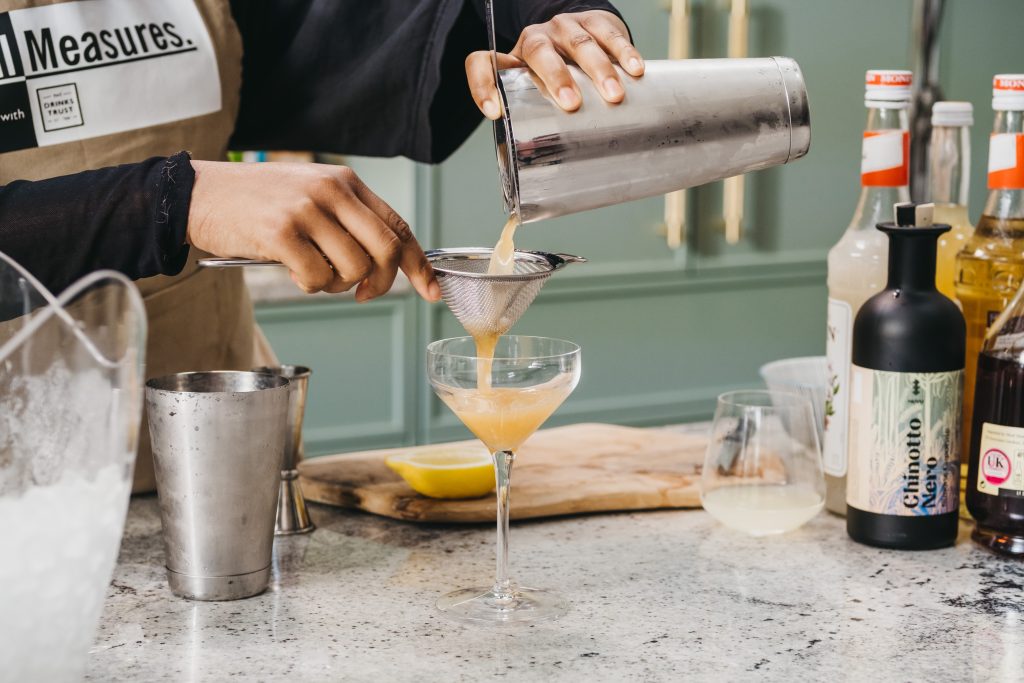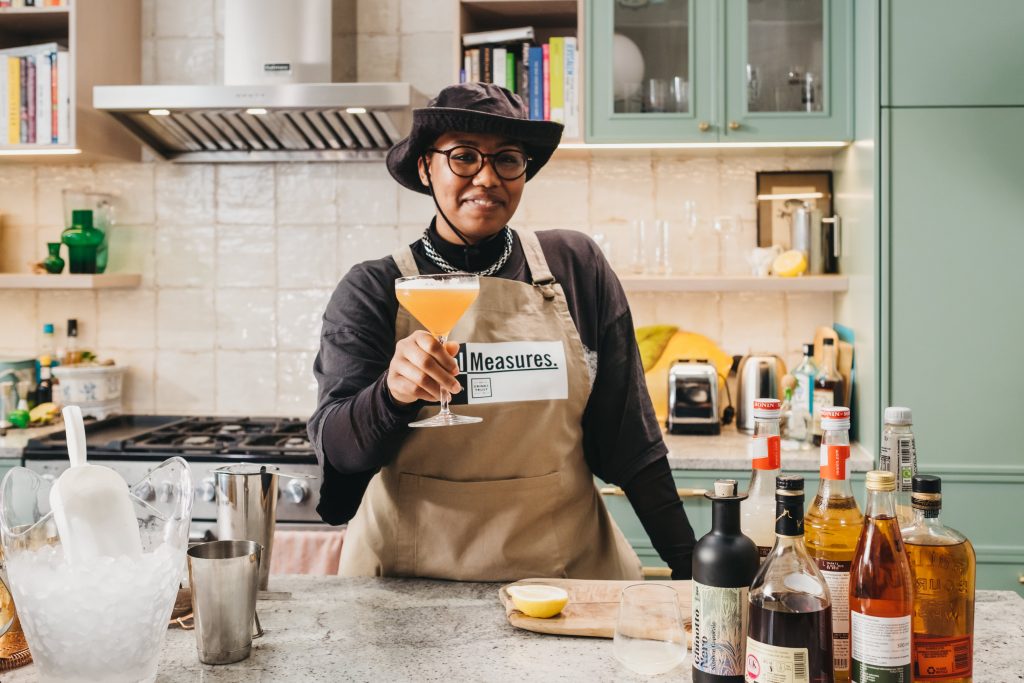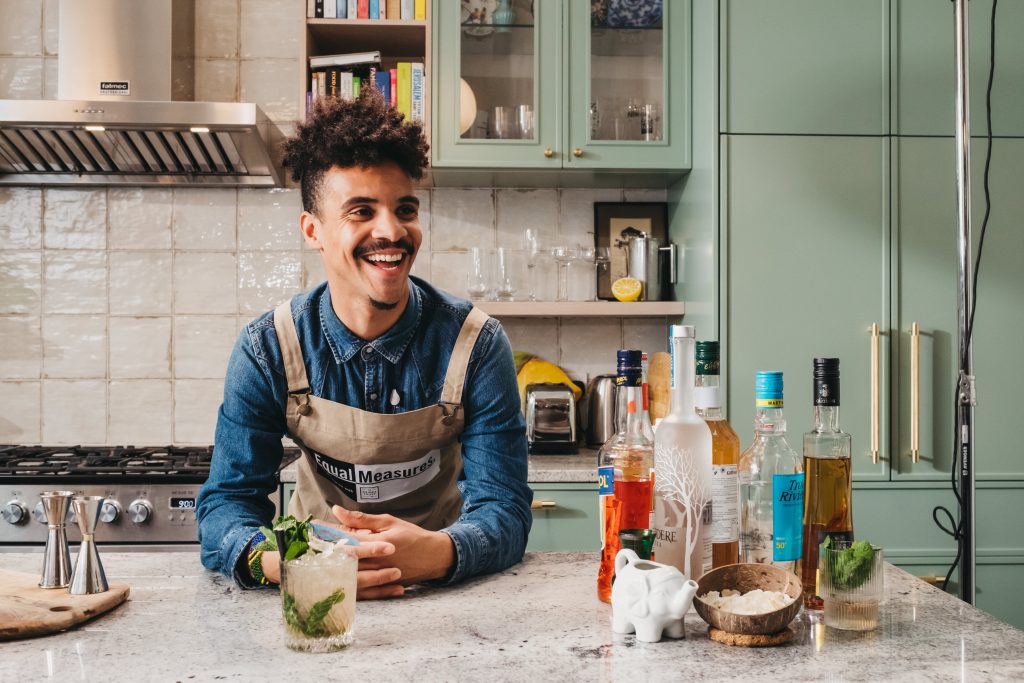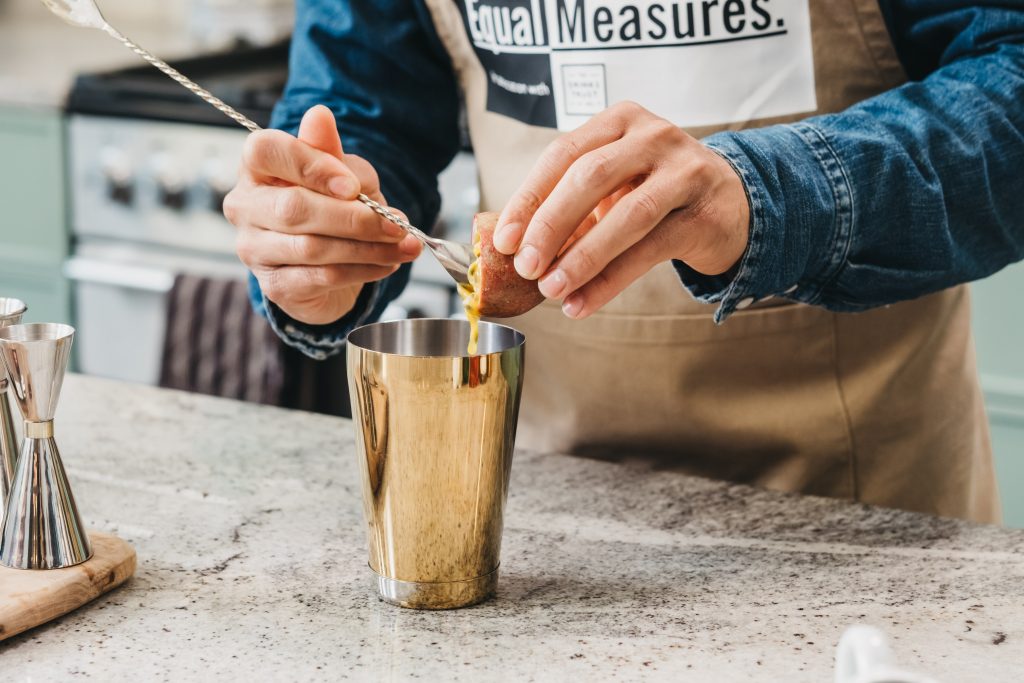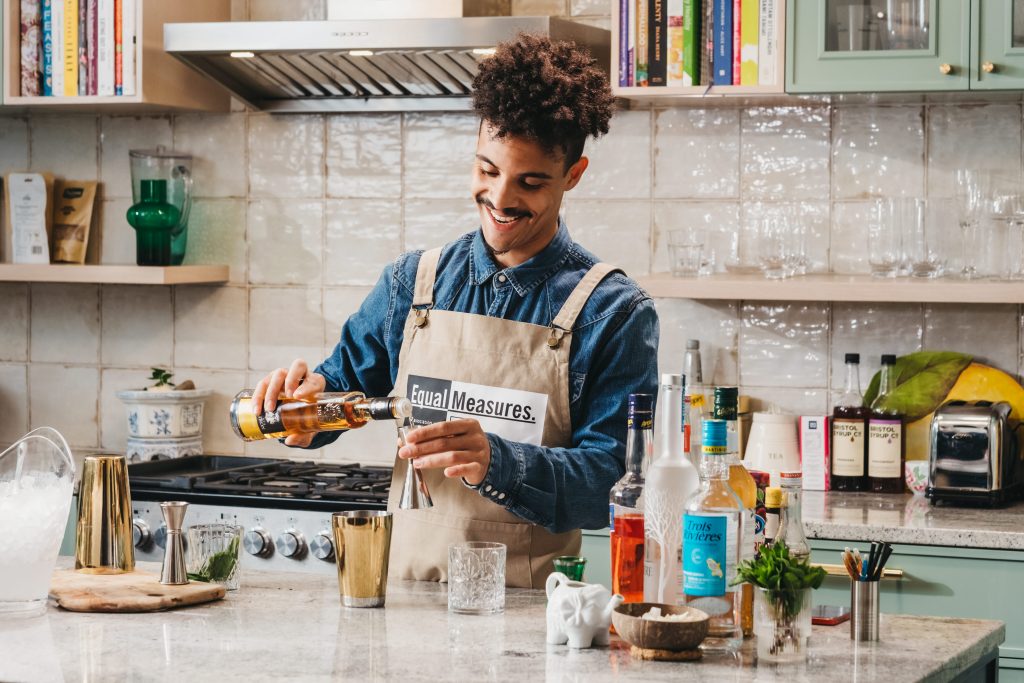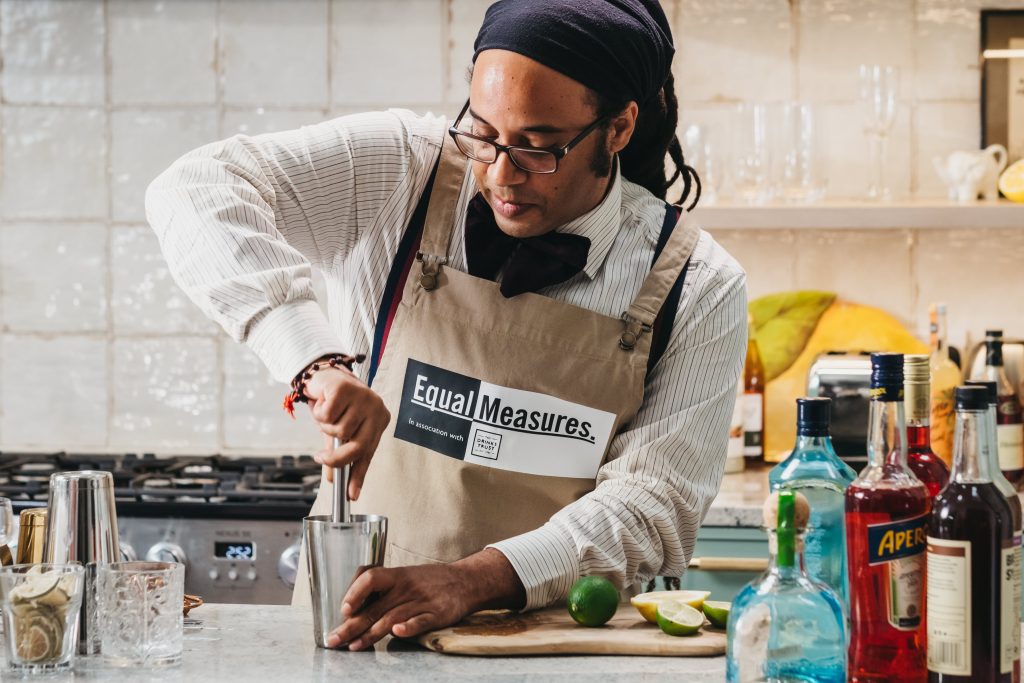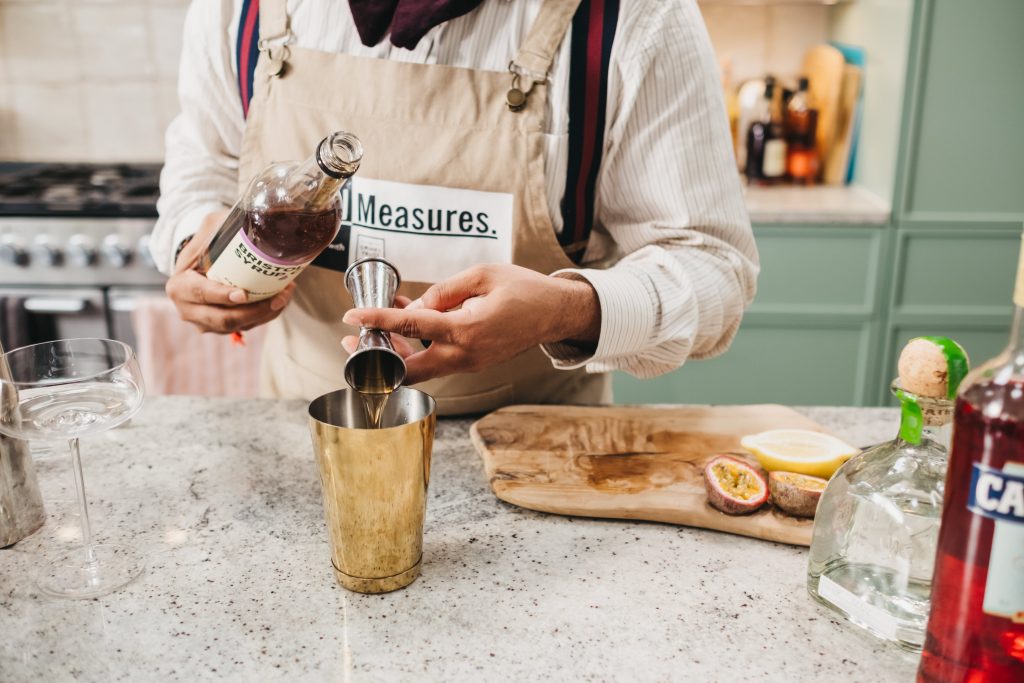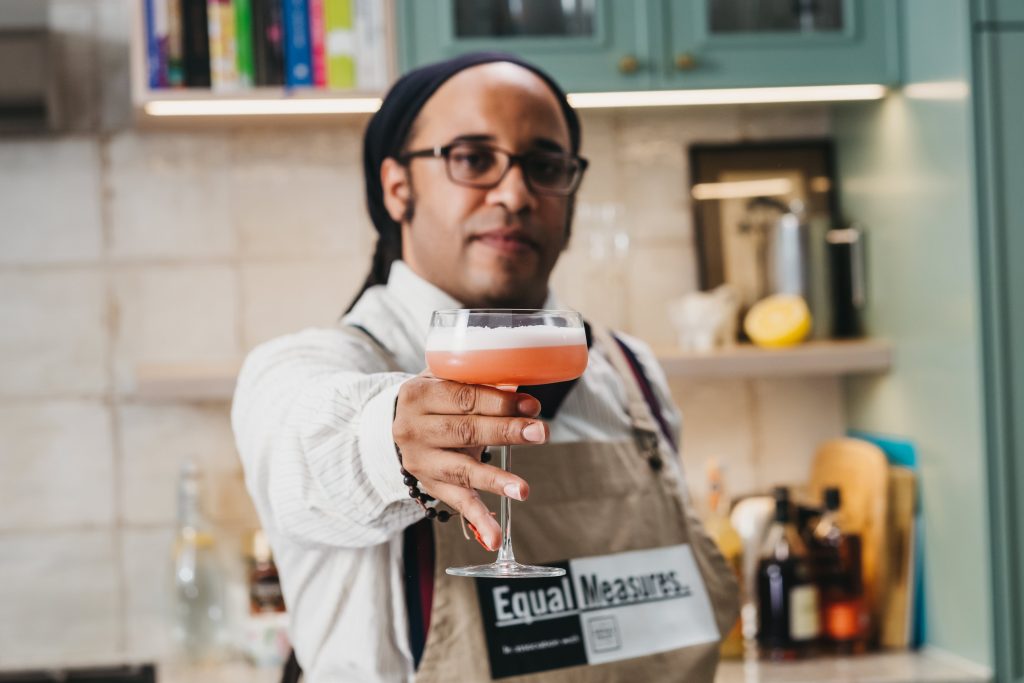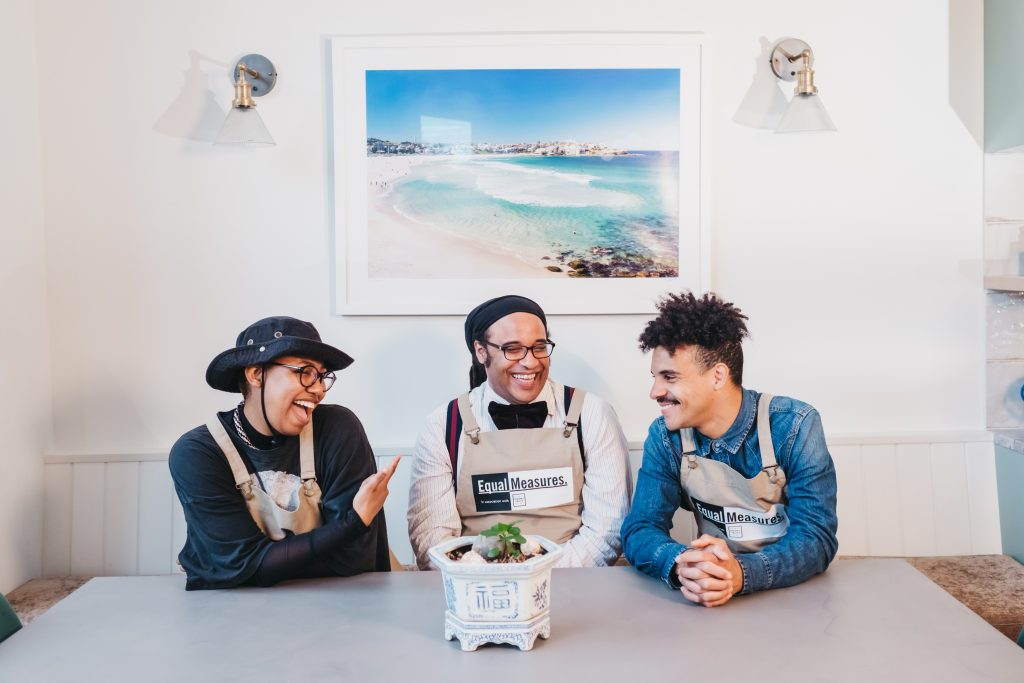 For those who want a look behind the scenes, the bar menus at Spotify Beach will have scannable codes that display "perfect serve" videos offering a step-by-step look at how Sana, Ernest, and Jason-Candid craft their special drinks. Whether you're hanging out by the seaside in France or pouring yourself a drink at home, we hope you soak in the magic of Cannes with these special cocktail recipes.
Say a special cheers to this year's Cannes Lions festival and learn more about what we have in store for Spotify Beach.