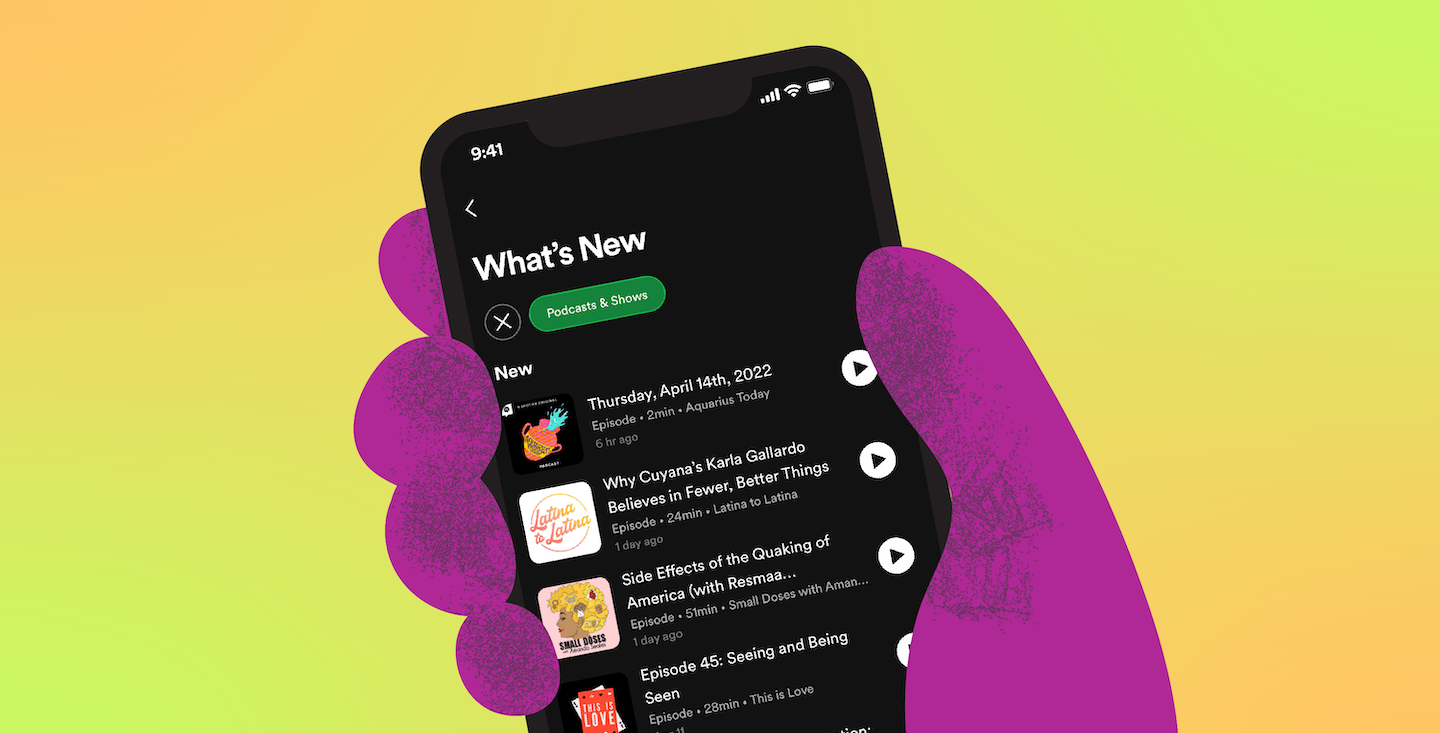 ALONG FOR THE RIDE
Why You Should Follow Your Favorite Podcasts on Spotify
Many podcast fans have their own personal go-to's: tried-and-true podcasts that teach you something new, bring a smile to your face, or connect you with the world at large. Loyal listeners tune in regularly, whether a few times a month, once a week, or daily, to the shows that just click. At Spotify, we're always working to help those dedicated fans not only continue to enjoy their favorite shows, but to find them and know about them even more simply and easily. That's where the "Follow" button comes in.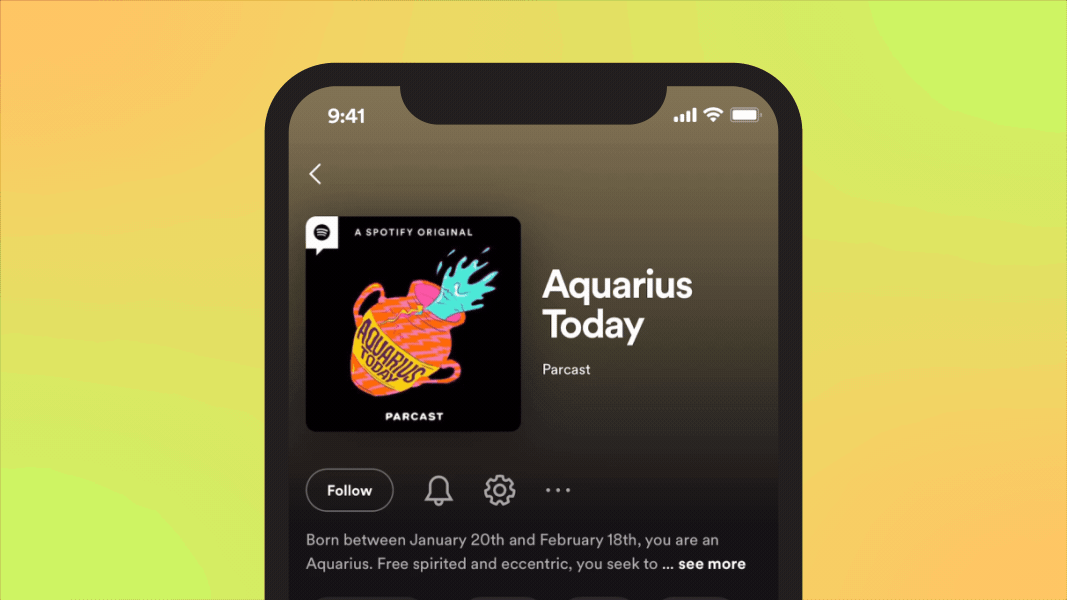 Hitting "Follow" allows you to stay up-to-date with your shows, access them easily, and sink into the listening experience with ease. Here are three features to fall in love with:
Get notified when new episodes drop
Stay plugged in with your favorite shows and never miss a moment thanks to notifications with every new release. All you have to do is hit the bell icon at the upper-left section of the show page to get notifications on your phone every time an episode drops—whether that's for a news show you stream daily or that biweekly podcast you simply can't wait for.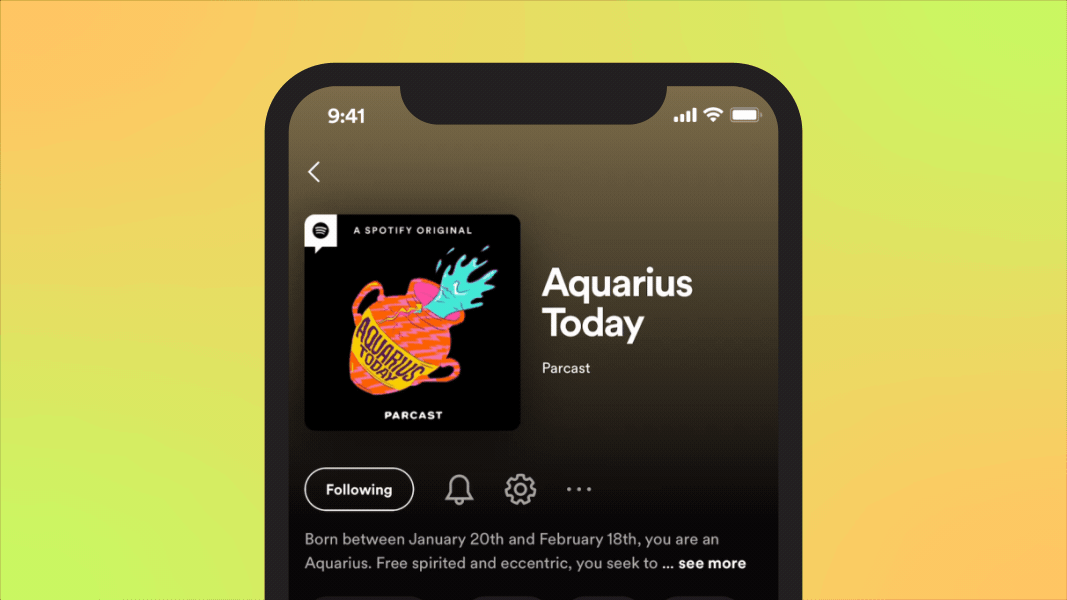 Find it quickly in What's New 
Back in July 2021, we launched What's New, which makes it easier than ever to catch all the latest songs and episodes from the creators you follow. Plus, it's even updated in real time, so you know you'll get to listen to new content just as it's released. All in, if you're not sure what to listen to or where to start, head to What's New—your one-stop shop for any new content from all the podcasters and artists you follow. We're continuing to iterate and make this feature even simpler, allowing you to jump back into your favorite shows quickly, so stay tuned.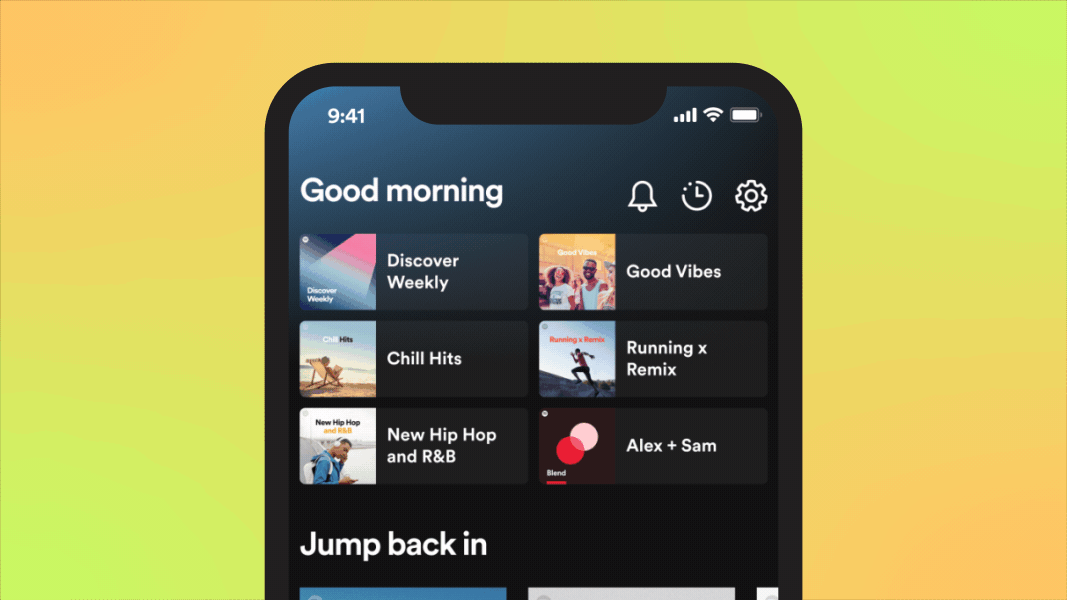 Seamlessly search 
Did you know that following a show makes it more likely to come up in your search results? That means that if there's a show that piques your interest but you don't have time to dive into it right that second, you can simply follow it. Then, when you go back to search that one keyword from the title that's stuck in your memory, it's more likely to pop up quickly. We're constantly evolving Search with the latest technology to simplify your searches. Find out more here. 
(Not really a podcast person? You can Follow your favorite artists for notifications, easy search results, and access in the What's New Feed too!)