PRACTICE MAKES PERFECT
Soundtracking FC Barcelona's U.S. Summer Tour
Earlier this year, Spotify and FC Barcelona announced a first-of-its-kind partnership to bring the worlds of football and music together. And last month, the legendary club embarked on a U.S. summer tour that gave an introductory taste of what fans and artists can expect from our two iconic brands going forward.
We kicked off our partnership in a number of exciting ways over two weeks and across four cities as FC Barcelona prepared for the upcoming season. Across several training sessions, studio visits, and exclusive parties, both the FC Barcelona players and musical artists got a firsthand look into each other's worlds. 
Take a look back on some of our favorite moments from this whirlwind trip.
Hot Miami nights
Things got off to a fast start in Miami as we gave Barça a warm welcome upon their arrival to the States. Prior to the team's exhibition match, we brought Latin superstars Ovy on the Drums, Piso 21, and Mau y Ricky onto the pitch, where they got the chance to kick the ball around with the club's superstars during a training session.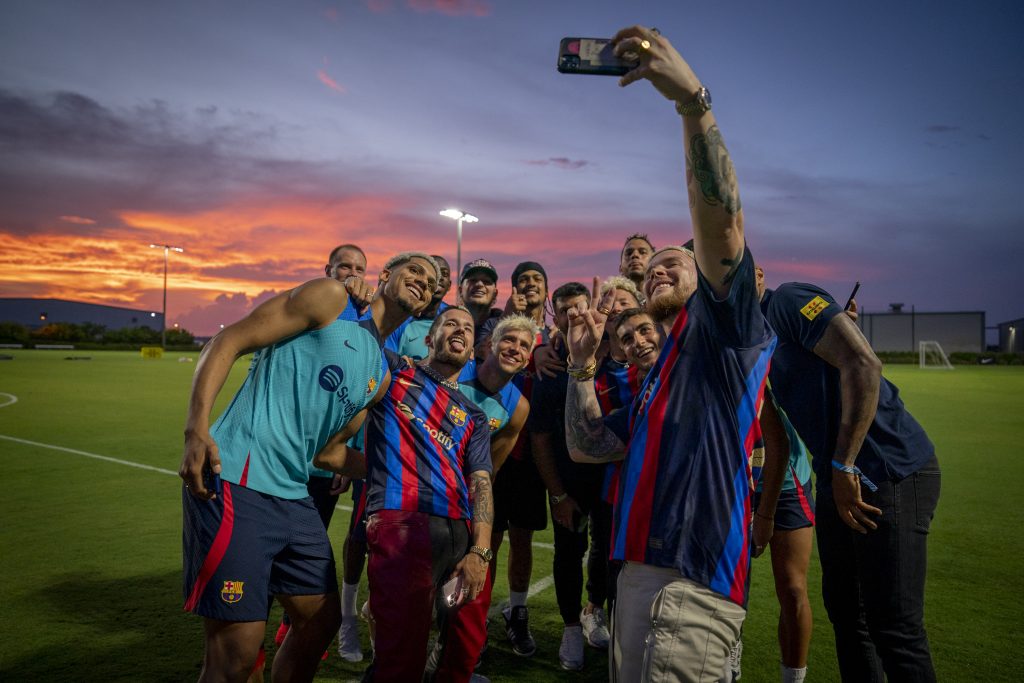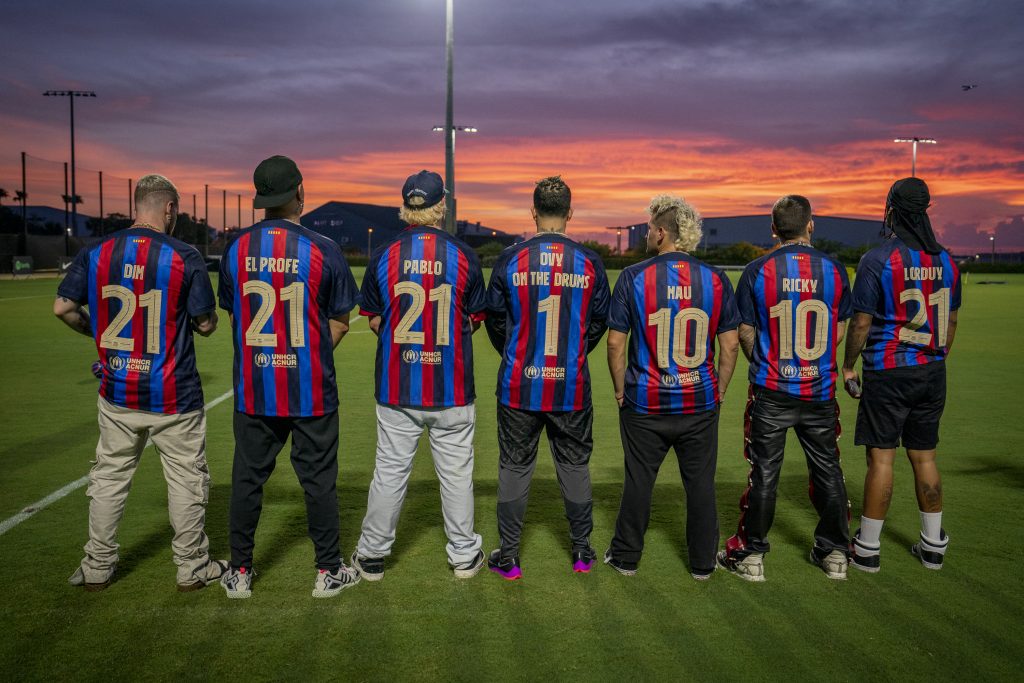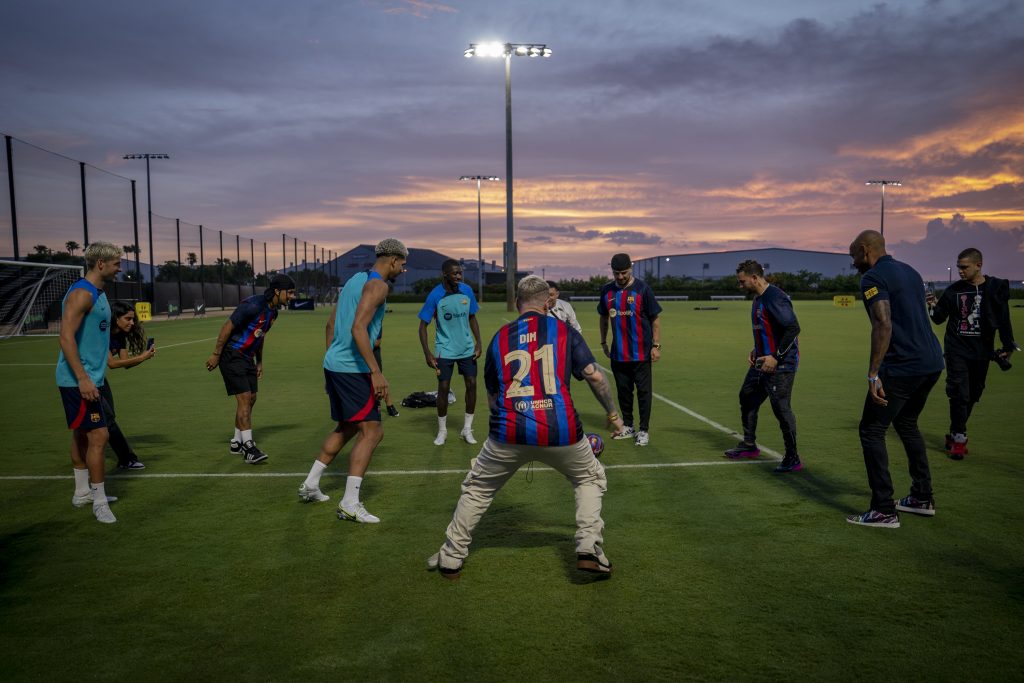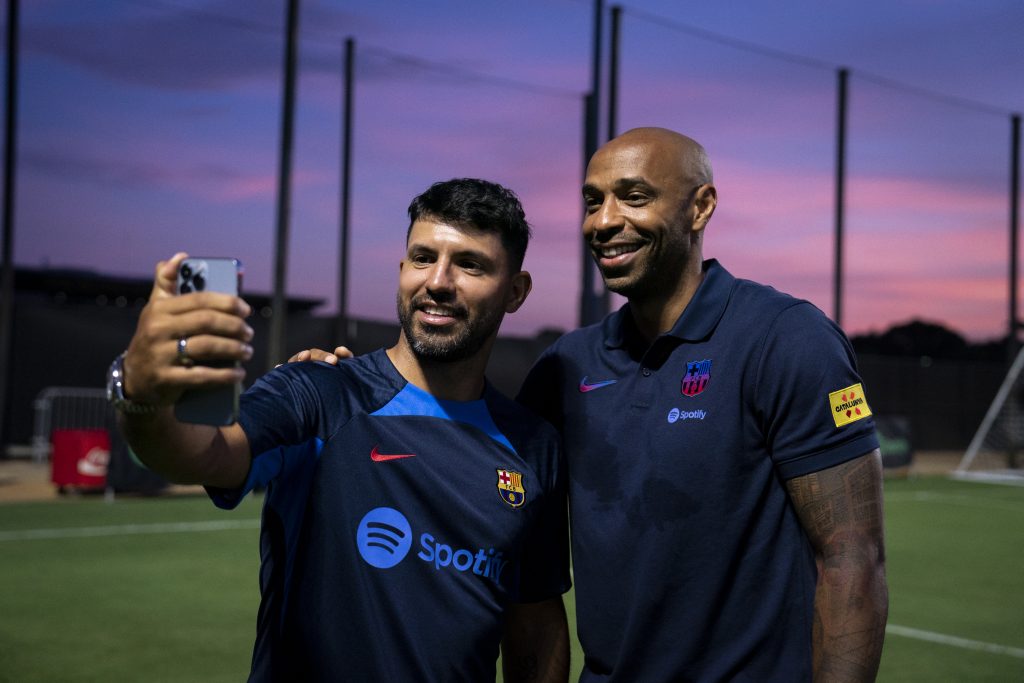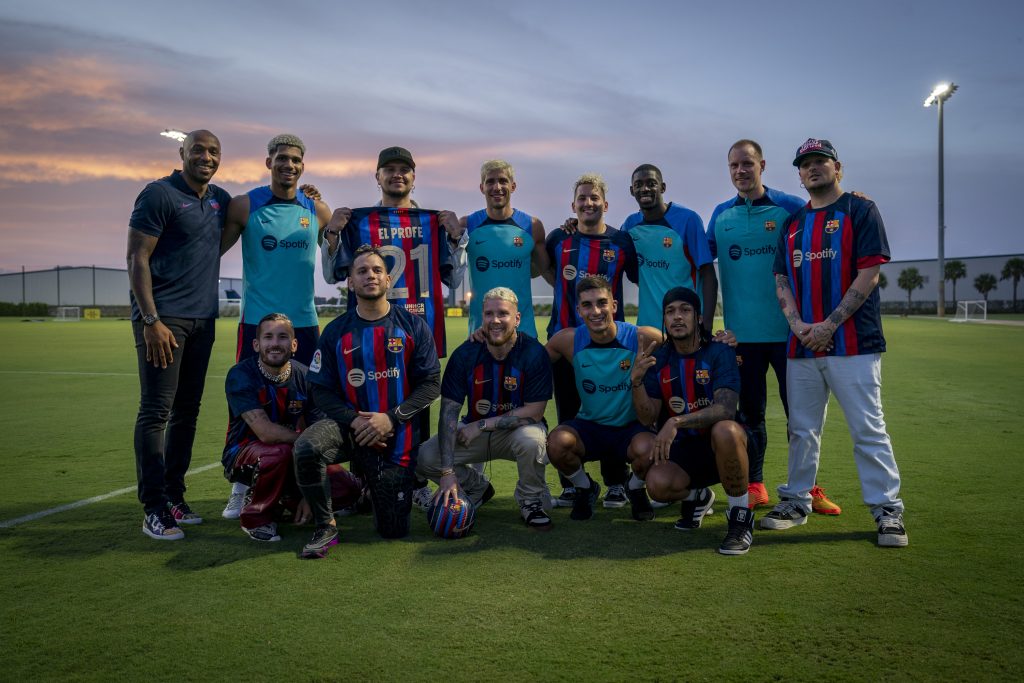 A few nights later, we celebrated our partnership by hosting an exclusive event with headlining performances from a pair of Grammy nominees: Colombian singer-songwriter Feid and American rapper and record executive Pusha T. FC Barcelona players including Gerard Pique, Ansu Fati, Pedri, and Robert Lewandowski, as well as manager Xavi Hernandez, stopped by to take in the sounds and mingle with local artists, tastemakers, and influencers.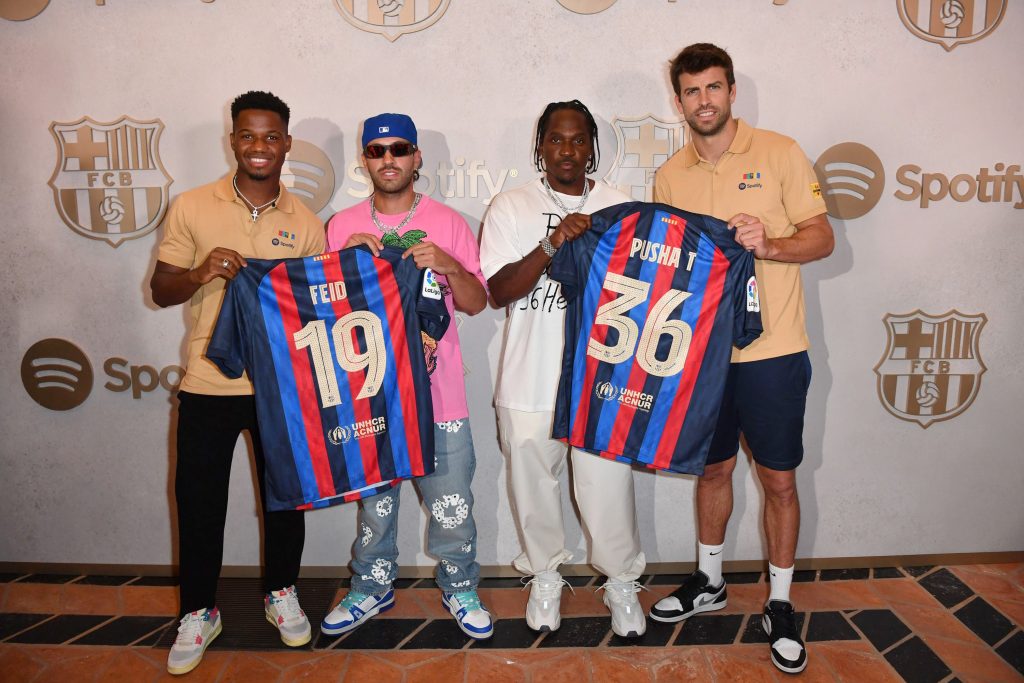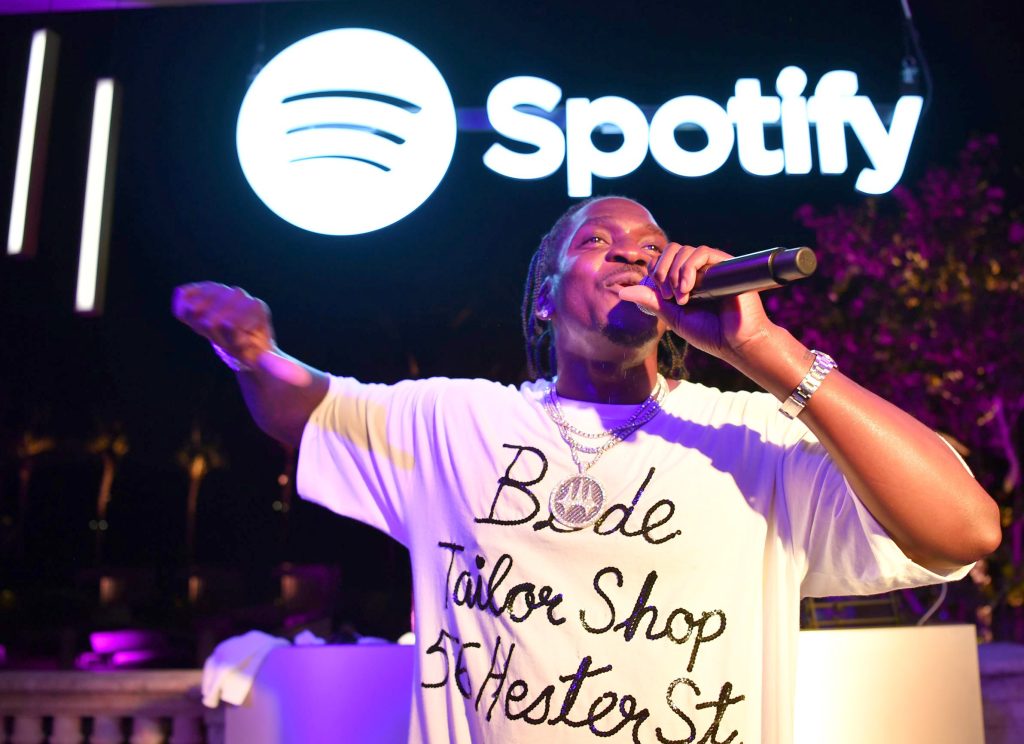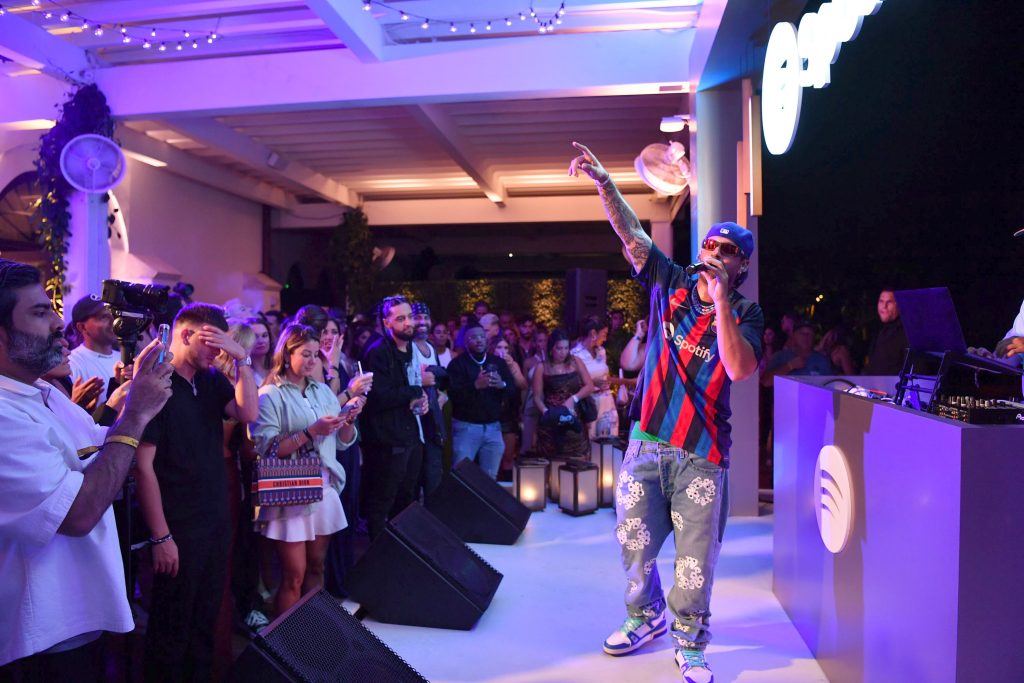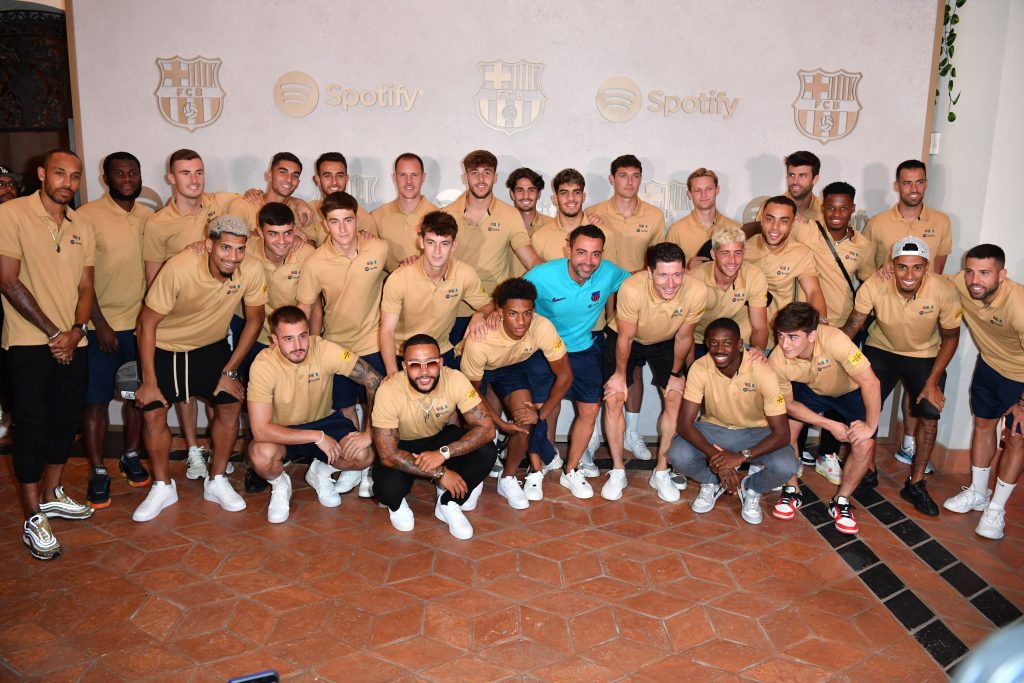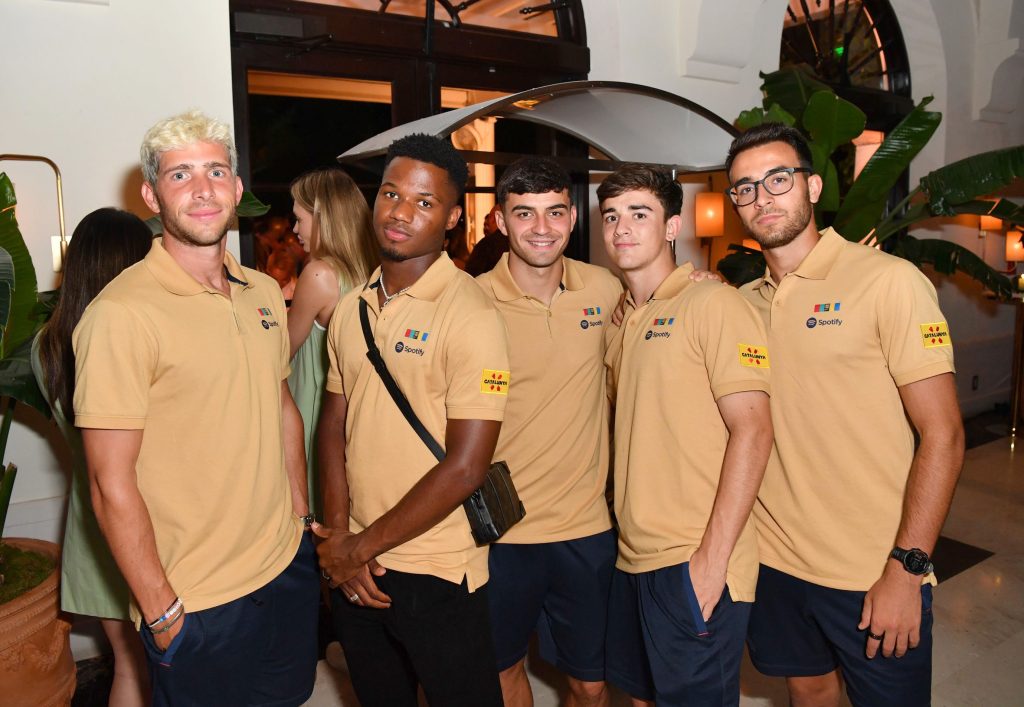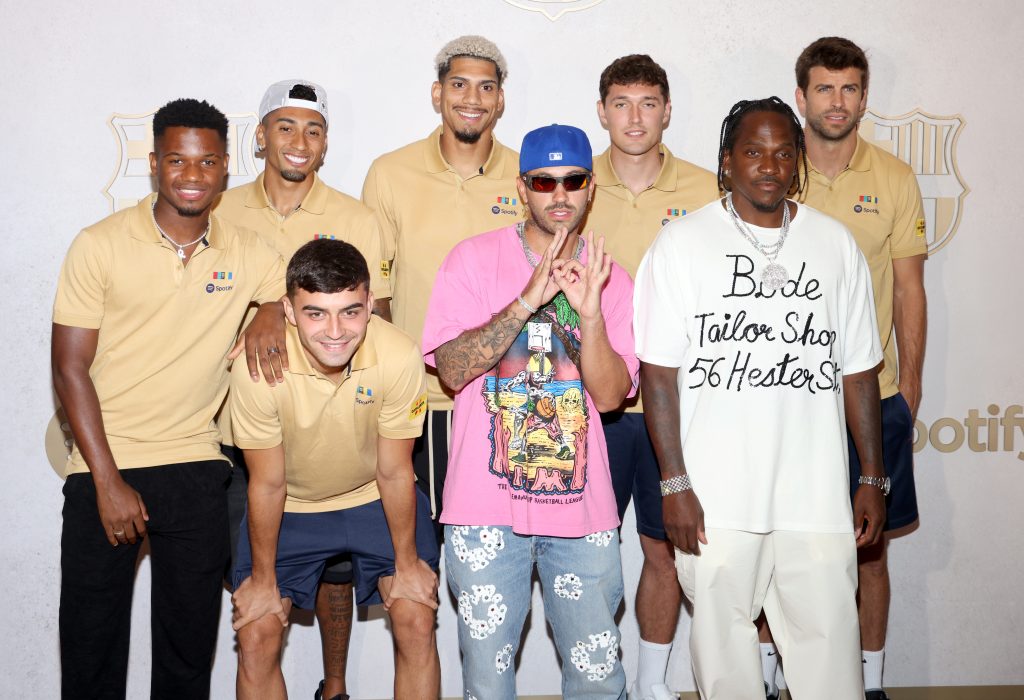 Live from the Strip
After Miami, Barça made their way to Las Vegas to take in the spectacle of Las Vegas Boulevard. And in the middle of it all, club legend Thierry Henry met up with the King of R&B, Usher, and presented the singer with his own FC Barcelona shirt—complete with the Spotify logo.
View this post on Instagram
Taking a bite out of the Big Apple
For the last stop of the summer tour, the team set off to NYC. And since we brought artists to the pitch in Miami, we thought it fitting to bring the players to the studio in NYC. FC Barcelona players Ferran Torres, Iñaki Peña, Raphinha, Pierre-Emerick Aubameyang, and Arnau Tenas visited the famed Electric Lady Studios to meet singer, songwriter, actress, and producer Chlöe. The players took part in a conversation with Chlöe about her recording process and shared the role that music plays in all of their lives. And to cap things off, Chlöe previewed some of her new music for the players. 
What's it like to record a single? @ChloeBailey recently shared her process with the @FCBarcelona team at @ElectricLady in NYC ✨ pic.twitter.com/XKZ2TnWxBU

— Spotify News (@SpotifyNews) August 1, 2022
Ready for competition
With a successful U.S. trip under their belt, it was finally time for the club to head back home for a new season of LaLiga. And during Saturday's opening match against Rayo Vallecano, Spotify and FC Barcelona again teamed up to give a global stage to artists. Once the action got underway, the pitch-side LED boards at the Spotify Camp Nou were used to promote some of the summer's hottest album releases from Lauv, Calvin Harris, Megan Thee Stallion and Fireboy DML.
"Ever since we announced the partnership, we've been excited to welcome fans to the Spotify Camp Nou for the start of the new season," said Marc Hazan, VP Freemium Partnerships and Business Development at Spotify. "The LED boards showcasing artists are an example of our ambition to give diverse artists a global stage and are just one of the exciting ways we're bringing music and football together."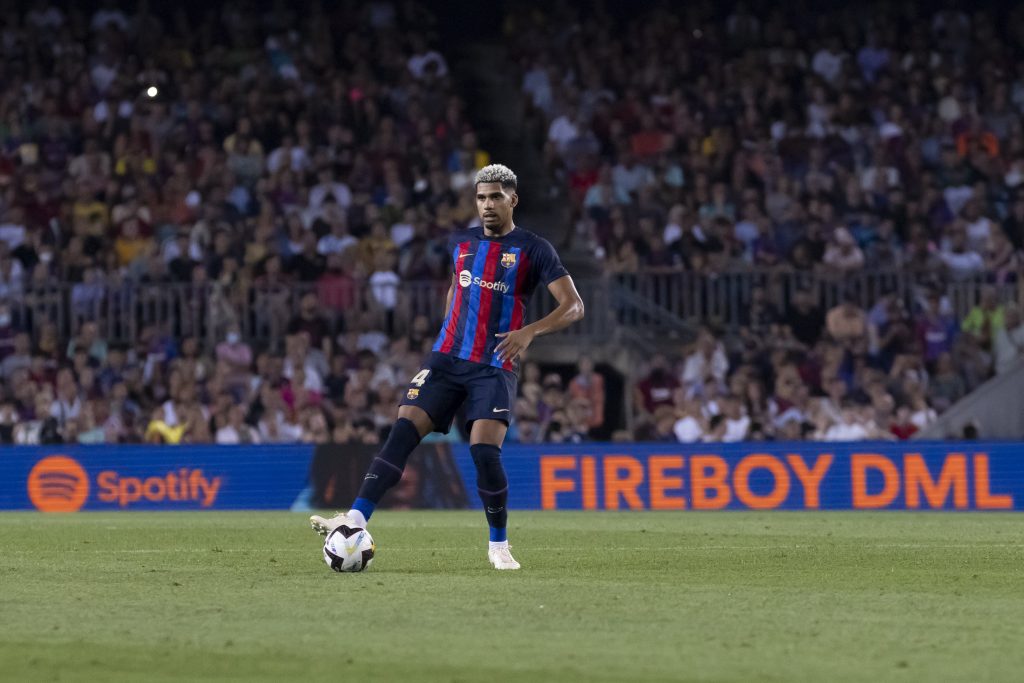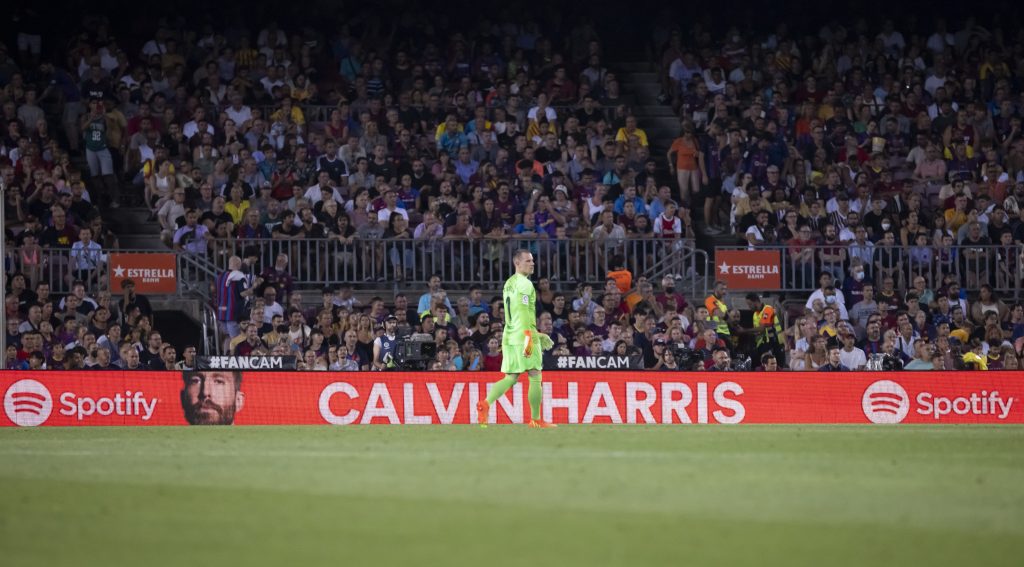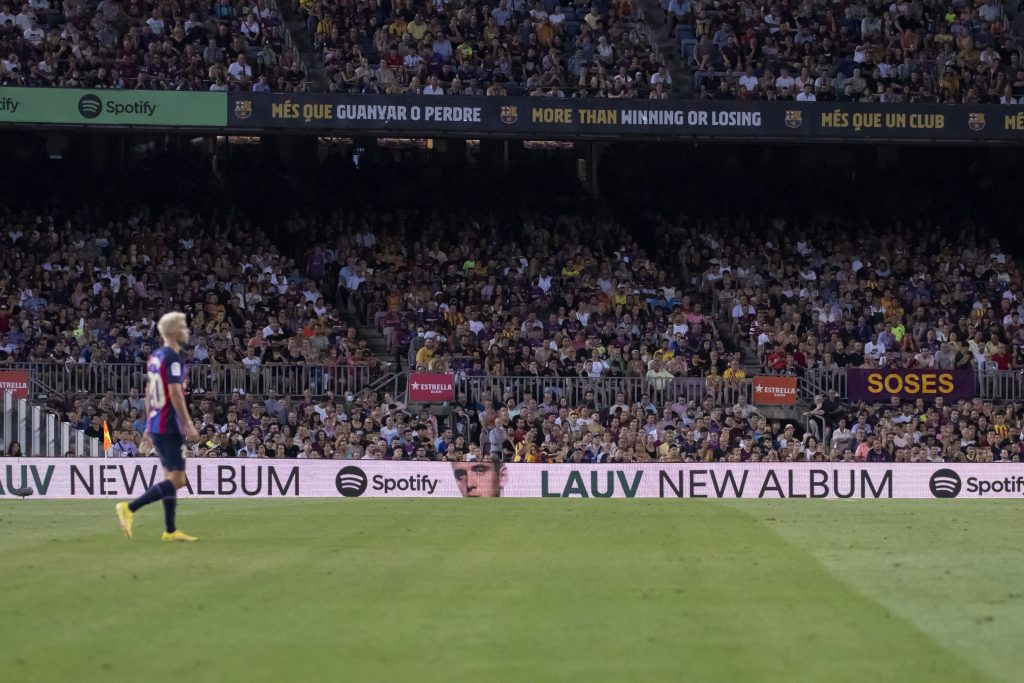 Over the course of the season, Spotify and FC Barcelona will continue to support artists by showcasing their work both on the pitch-side LED boards and in-stadium screens at the Spotify Camp Nou. But just as the team's whirlwind tour demonstrated, more exciting moments for artists and fans are well underway. We can't wait to show fans around the world what we have in store.