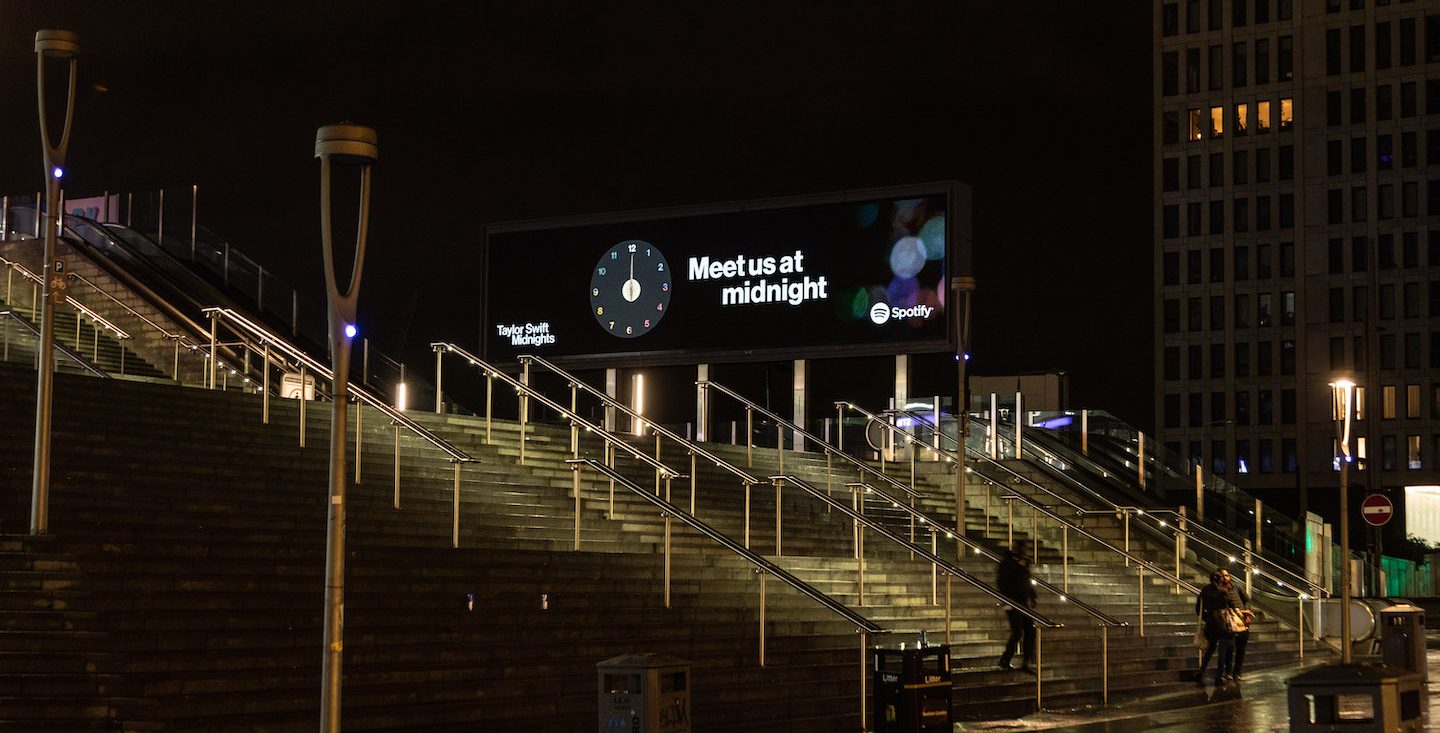 THE CLOCK STRIKES 12
Meet Taylor Swift at 'Midnight' as Spotify Reveals New Lyrics off Her Upcoming Album
Swifties, it's almost time. Friday, October 21 Taylor Swift will share her 10th studio album, Midnights, with fans all over the world. In her own words, the record-breaking artist describes the new music as "the stories of 13 sleepless nights scattered throughout my life."
From the moment the album was announced in August, fans have been waiting eagerly as Taylor's dropped hints on social media about what listeners should expect, including revealing a track with Lana Del Rey titled "Snow On The Beach." 
We're here to help build the excitement. Spotify is revealing lyrics from Taylor's album on different billboards around the world. True to the album title, the billboards will not be shared until . . . midnight on their respective reveal dates. 
Once the billboard is live, Spotify will also have a special lyric teaser video that accompanies the billboard photos. On top of that, Taylor herself will share nightly clips about Midnights on the mobile-only pre-save page—so pre-save the album on Spotify to ensure access to each day's new reveal.
On October 17, the first billboards were revealed in New York City and London, when the clock hit midnight in each respective city.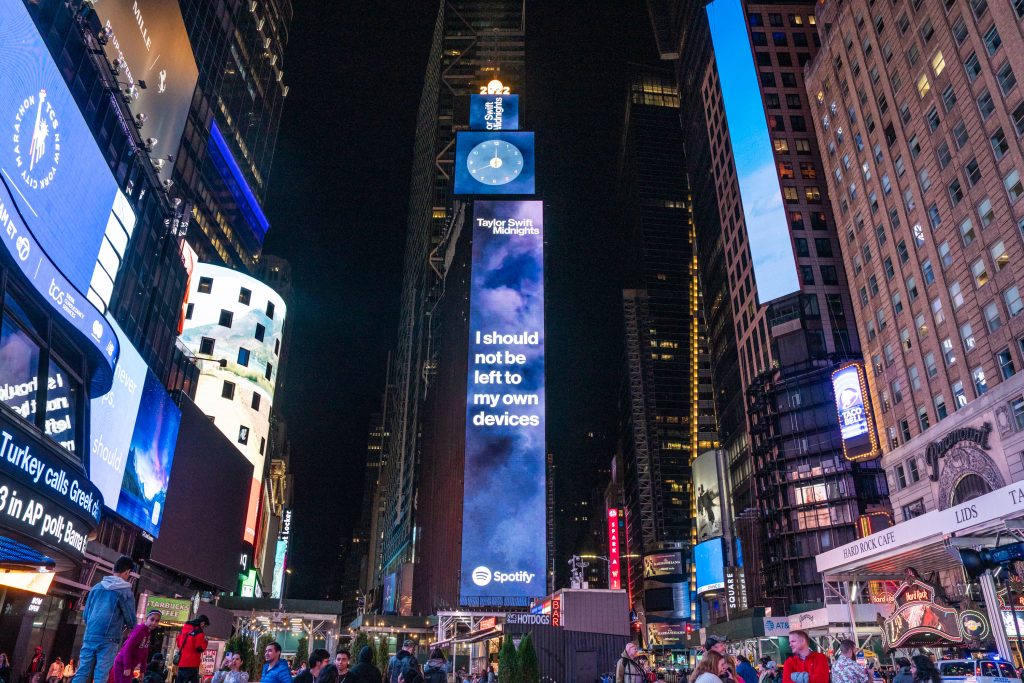 Taylor's last release, Red (Taylor's Version), broke the Spotify record for the most-streamed album in a day by a female artist, generating more than 90 million streams and breaking the record she previously held with folklore.
Taylor raised the bar even higher when she became the most-streamed female artist in a day in Spotify history with over 122.9M streams, and ended 2021 as the most-streamed female artist on Spotify.
We can't wait to see what else is in store for Taylor with the launch of Midnights. Pre-save the album on the mobile-only page today.