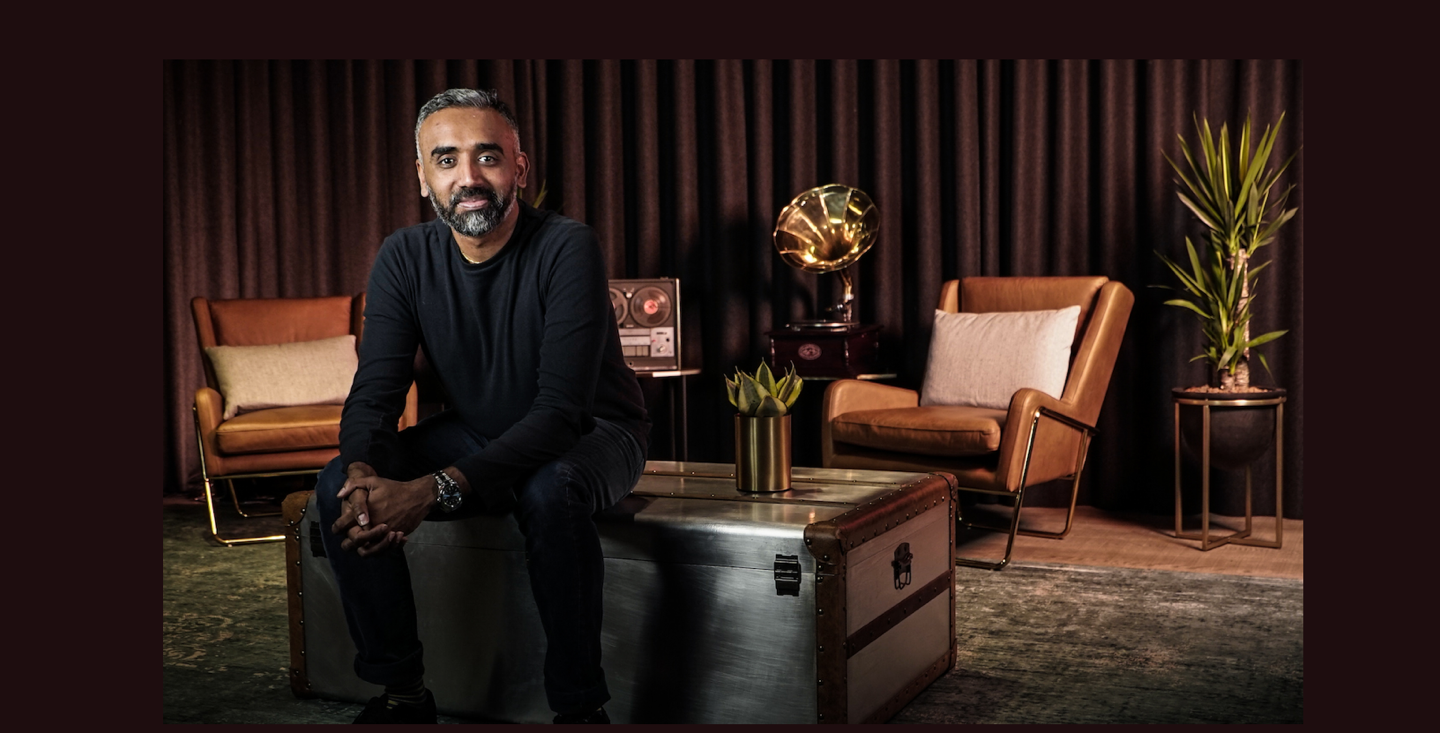 HEARD ACROSS THE POND
Rak Patel, Head of Enterprise Sales, Europe, Shares Why Podsights Marks a New Opportunity for European Advertisers
Earlier this year, Spotify Advertising continued our focus on delivering innovation in audio advertising with the acquisition of Podsights, a leading podcast advertising measurement service that helps advertisers better measure and scale their podcast advertising. With Podsights, we're bringing greater transparency to podcast ads around the world. Advertisers will now be able to apply key analytics and measurement solutions, enabling them to easily track the success of campaigns or specific placements. And since podcasts are growing in popularity and are slated to become a €1.5B ads business in Europe by the end of 2023, we've been investing to grow digital audio advertising across the region. 
So earlier this month, we launched Podsights for podcast advertisers in the U.K., France, Germany, Spain, and Italy. This means advertisers in these markets can now easily access real-time insights about their podcast investments and understand how podcast ads drive actions that matter to their business campaigns. In the U.K. in particular, we're testing these tools for ads in our Free music experience with media agency Omnicom Media Group. Over time, we plan to extend these measurement capabilities beyond podcasts to the full scope of the Spotify platform, including audio ads within music, video ads, and display ads. 
And no one is more excited for these advancements than our Head of Enterprise Sales in Europe, Rak Patel. 
"We've been working hard to create major demand outside of the U.S.," he explained to For the Record. "We've done it through investments on the international side, investments on building a team and set of resources to truly capitalize on the opportunity, and investments on the podcast advertising side for international. All of these components are steps to make Spotify even more attractive as we go on our amazing journey." 
Podsights is now available for all podcast advertisers in the U.K., France, Germany, Spain, and Italy. What was the road to getting here like? 
About a year or so ago, our advertising business started building out further capabilities in the EMEA region and in particular the major markets—the EU5 (Including U.K.!)—putting investment not only into the team, but into expanding our offerings as well. And that's a really important milestone for us because it meant that we were starting to maximize our opportunity with advertisers and agencies outside of the U.S. And a big part of being ready to do that was through really maturing our product offering: advertising via podcasts. 
Now, clearly, podcasts are a big thing at Spotify, so what's really important to us is being able to maximize the opportunity of podcasts on our platform for our advertiser partners, whether that's through the content that we have on the Owned and Exclusive side or through building our ability to have an audience buy on our platform with the Spotify Audience Network. And then what advertisers still need is to be able to measure the effectiveness of the activity on their site. 
And that's where Podsights comes into play. Rolling this out now across the EU5 is another important step for us to be able to go to advertisers with the full suite of capabilities, which means that they're able to both reach their audience and measure the effectiveness of that activity on our platform. 
Is there a market you're particularly excited to watch on the podcast advertising front?
This is like asking if I have a favorite child. (I do, but I'm not going to share that here.) So what I'll say is: I'm massively excited about all five. Simply because each market is at a different stage, but we have a readiness to really do more within each of the markets. Now, Germany and the U.K. are more progressive at the moment in terms of the marketplace. And there's fantastic content that we have there, and opportunities to match. But equally important for us is France, Spain, and Italy too. So I'm excited for all of my country-children. 
In the U.K., we're testing Podsights with music ads for the first time. What does this mean for advertisers?
First off, I'm delighted that we're starting this test in Europe. Secondly, what's really important here is being able to offer our measurement tools to our advertisers at scale across our whole portfolio, whether it's podcasts or music. The music side of our business is something that we've been obviously very focused on for many years now. So the opportunity for us to really scale our new tool, Podsights, in a really fast way across advertisers who already know us really well on the music side, I think that's a great move. 
What are some tips for brands who want to get started with audio advertising?
Our efforts here are making the whole landscape of podcast advertising incredibly attractive because we're enabling an advertiser to reach their audience at scale—while still offering them ways to sponsor individual shows—and then also to be able to do that on a repeatable basis. The key desires for an advertiser are to be able to share their story, to share their product, and to engage with the audience. There's three things I would say are going to be really important for advertisers who want to do that through audio:

Be brave. The podcast advertising landscape is one that's going to evolve very quickly over the next several years. Come with us as we learn and go on this journey.

Think about what our platform can offer from a personalization perspective that other brands can't do—and then think about how you can really engage with your fans in that way. With unique tech like Streaming Ad Insertion, you know your ad is being heard by the audience you're aiming to reach. That's a game changer for podcasts. And not to mention, it's quite cool. 

Think about how you can include podcast ads in your full media plans on a regular basis. Don't just come try it out and then move on. Make it something that's evergreen. We see the most impactful, most memorable campaigns from advertisers who continually engage. And this is where Podsights really helps, because it gives those proof points. Don't stop the conversation. 
To learn more about Spotify Advertising, head to Ads.Spotfy.