HOLLY JOLLY
Kick Off the Festive Season With Our Joy-Filled Holiday Spotify Singles
The joyous holiday season is among us and Spotify is ready to follow along as you prepare to light the candles, decorate the tree, or concoct a delicious mulled cider. But instead of hitting play on last year's favorite festive hits, we have a new set of merry melodies that have been added to our ever-expanding Spotify Singles: Holiday Collection. 
As is our own seasonal tradition, we worked with artists from around the globe to reimagine classic holiday tracks and record them in a fresh new way. Get to know some of this year's artists—and their favorite holiday traditions—below.
Tom Grennan – "Driving Home For Christmas"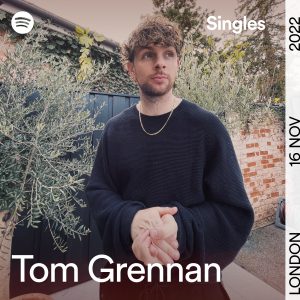 London-based singer-songwriter Tom Grennan quickly went from guest vocalist to headlining artist as fans fell in love with his soulful voice.
Why did you choose the song you covered?
Chris Rea's "Driving Home For Christmas" always gets me in the holiday mood and really makes me think of family. I put it on when I'm heading back to my parents' house for Christmas and it gets me super excited, feeling very festive. 
What's a holiday tradition of yours? 
A holiday tradition would defo be having a snowball in the morning whilst opening presents. It's not the nicest of drinks but it's a tradition me and my family have.
Kenia OS – "Blanca Navidad"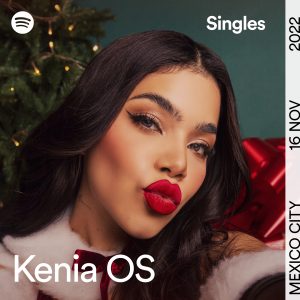 Kenia OS, a Spotify RADAR Mexico artist, breezes seamlessly between Spanish-language pop and hip-hop in her music.
Why did you choose the song you covered?
"Blanca Navidad" is one of the classic songs in my home when Christmas starts. When I had to choose a song that represents that magical moment with my loved ones, it was the only one I could think of.
What's a holiday tradition of yours? 
A very important holiday tradition for me is decorating our home for Christmas. In the first couple days of December, my sister and I have the tradition of going together to choose the Christmas tree and decorate it. 
Kalush Orchestra – "Shchedrivka"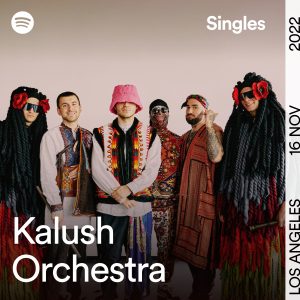 Kalush Orchestra is a Ukrainian group and 2022 Eurovision winner that fuses traditional Ukrainian folk instruments and melodies with modern hip-hop beats.
Why did you choose the song you covered?
In anticipation of the Christmas holidays, everyone wants a miracle. We are waiting only for the most important thing—the victory of Ukraine. We hope that our cover of "Shchedrivka" will bring positive emotions to Ukrainians and show the world community the true spirit of traditional Ukrainian Christmas.
What is your holiday tradition?
It has become a tradition for our group to walk with the nativity scene and sing carols on Epiphany Eve in early January. Last year in Kyiv, we went around the apartments of Kyiv residents and sang. And before that, Ukrainian carols were also sung in the city transport of Kyiv.
Kaylee Bell – "Christmas Tree Farm"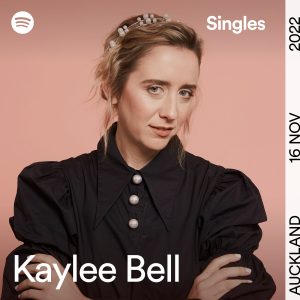 New Zealand country pop star Kaylee Bell was first introduced to fans through the television show "The Voice Australia" and is now bringing her talent to listeners around the world.
Why did you choose the song you covered? 
I am the biggest Christmas fan and Taylor Swift fan, so what better way than to get to tie those two things together than with "Christmas Tree Farm"? This song always makes me feel happy and excited for Christmas and that's the kind of joy I want to spread.
What's a holiday tradition of yours? 
I put up the Christmas Tree and watch Love Actually while doing so every single year with a glass of sparkling grape juice and scorched almonds. It's random—I know!
Lasse Skriver – "It Must Have Been Love (Christmas For The Broken Hearted)"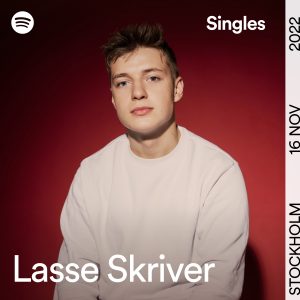 Lasse Skriver hails from Denmark and was a carpenter before he appeared on the country's version of "X-Factor" and became an overnight singing sensation.
Why did you choose the song you covered?
I chose Roxette's "It Must Have Been Love (Christmas For The Broken Hearted)" because I think the story behind it is very interesting and it's also just a really good song. I knew of the song before I made the cover but never had any idea that it originally was a Christmas song, so I wanted to make a cover with its original meaning, where the theme of Christmas shines through like intended. 
 What's a holiday tradition of yours?
Every year around Christmastime I'll be at my grandparents' place, where we bake all kinds of cakes and pastries and just enjoy each other's company. It is a tradition I treasure very much!
IVE – "After LIKE (Holiday Mix)"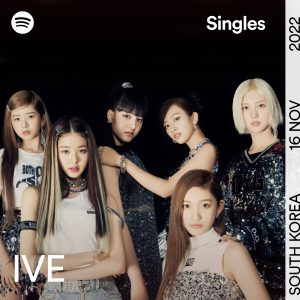 IVE is a six-member girl group taking over the K-Pop scene. 
Why did you choose the song you did?
We think "After LIKE" is one of our most upbeat songs that goes well with the holiday vibes. With Spotify Holiday Singles, we wanted to take it up a notch and make it even more Christmassy. Also, the sampling of Gloria Gaynor's "I Will Survive" in "After LIKE" makes it a more easy-listening and enjoyable song for all. That is why we thought this song would be perfect for the holiday season.
What's a holiday tradition of yours?
Korea doesn't have any specific year-end holiday traditions, but on Lunar New Year and Chuseok (Korean Thanksgiving), we would wear Hanbok, Korea's traditional clothing. While wearing Hanbok, Koreans perform a New Year's bow to their elders, and sometimes the elders would give allowances to the young ones. 
For the holiday season, however, we just spend time with our loved ones and eat delicious food with the holiday spirit! Japan is quite similar to Korea overall, but Japan has a unique tradition of eating soba ("toshikoshi soba") on December 31. This soba is nothing special, but there are many reasons why the Japanese eat it on the last day of the year. Soba noodles are long, so eating toshikoshi soba symbolizes our wish for longevity. At the same time, soba noodles can be cut easily, so it also represents our wish to break off from the bad influences or incidents from the past year.
DannyLux – "Triste Navidad"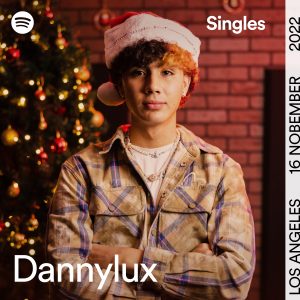 Daniel Balderrama Espinoza, better known as DannyLux, is a California native who brings a unique flair to the corridos genre.
Why did you choose the song you covered?
I chose to write this Christmas song and make it sad because I want the people to feel it—I wanted to make a story about the feeling. There's some people that spend the holiday season alone. That's why I titled it "Triste Navidad," because Christmas can be happy for some, but there's also times that Christmas is sad, because it brings memories, sad memories.
What's a holiday tradition of yours?
One tradition that my family always does during Christmas is gather at my grandmother's house. All my cousins, uncles, aunts. And we gather there and place all the gifts under the Christmas tree, and it gets full! And once midnight strikes everyone opens their gifts.
Kurt Vile – "Must Be Santa"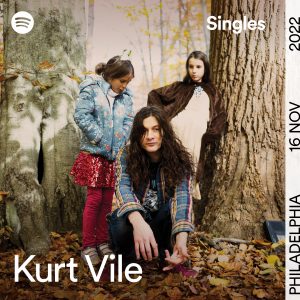 Singer-songwriter Kurt Vile is all about the lyrics and the sound in his music—which has an element of what the Philadelphian describes as "fried pop."
Why did you choose the song you covered?
When I was asked to be on this Christmas compilation, they said, "You can do any Christmas song you want, as long as it's not repeated by somebody else on this series." I thought it was nice of them to invite me, but I didn't know if I could pull off a Christmas song! Then my mind jumped to when John Agnello showed me the Bob Dylan version of "Must Be Santa" while we were making the Smoke Ring For My Halo record. It's a really hilarious video (he showed me that first), and it shows a rambunctious Christmas party. Bob Dylan has a wig on, and someone goes flying through a window. All this time, I thought it was Bob Dylan's song. It's really catchy, and he makes it his own as he usually does. I figured if I can do Dylan's "Must Be Santa," if that's not taken, it's a sign. I gotta be the next chapter in this version of a Bob Dylan song. 
Then I realized it was actually a classic Christmas song, and was written however long ago, but I still wanted to do it justice the way Bob did. I wanted to be the guy who attempted to pull it off.
This was also a great excuse to use my home studio OKV Central again, with my bandmate Adam Langellotti on bass, and Ted Young. Ted moved to Philly (he engineers with me a lot), but he was actually John Agnello's assistant engineer back when I first heard Bob Dylan's "Must Be Santa." It feels like a perfect circle, really. I thought I'd do an acoustic version and have my daughters sing backup, but then it turned into more of a weird synth version with their vocals, which is really the hook. I figured Bob wouldn't hear it, but I still wanted to do it justice, and once I got my daughters singing with me I hoped he would at least like it. Now I know . . . he loves it [laughs]. Merry Christmas, Bob Dylan!
What is a holiday tradition of yours?
My wife, Suzanne, reminded me of my funniest holiday Christmas tradition: Every year now we go to a Christmas Eve service at an Episcopal church that is very beautiful in Philadelphia. And I sit there in the pew with the family while the songs are there and it really is a nice service, it's pretty. But then a few songs in, I start tapping my foot and it reminds me of when I was young and I was always having to sit in church and I was just wanting to get out of there. So what I do is, I go to the corner Dunkin Donuts in all my holiday finest and I have some coffee and donuts. And I just sit in the car and wait for the service to be over. And it sort of makes me feel good and free, but it's also like, I have my kids in there. So it's full circle again, where it takes me back to growing up and being excited about Christmas, but also being free enough that I'm an adult now, and I don't have to sit through a whole service, and I can still enjoy some fine Dunkin Donuts 'til I drive my family home. It's become a running gag sort of Christmas tradition. And so it's literally something I do every year now. I'll definitely do it again this year.
Unwrap all the new tracks in our Spotify Singles: Holiday Collection playlist.