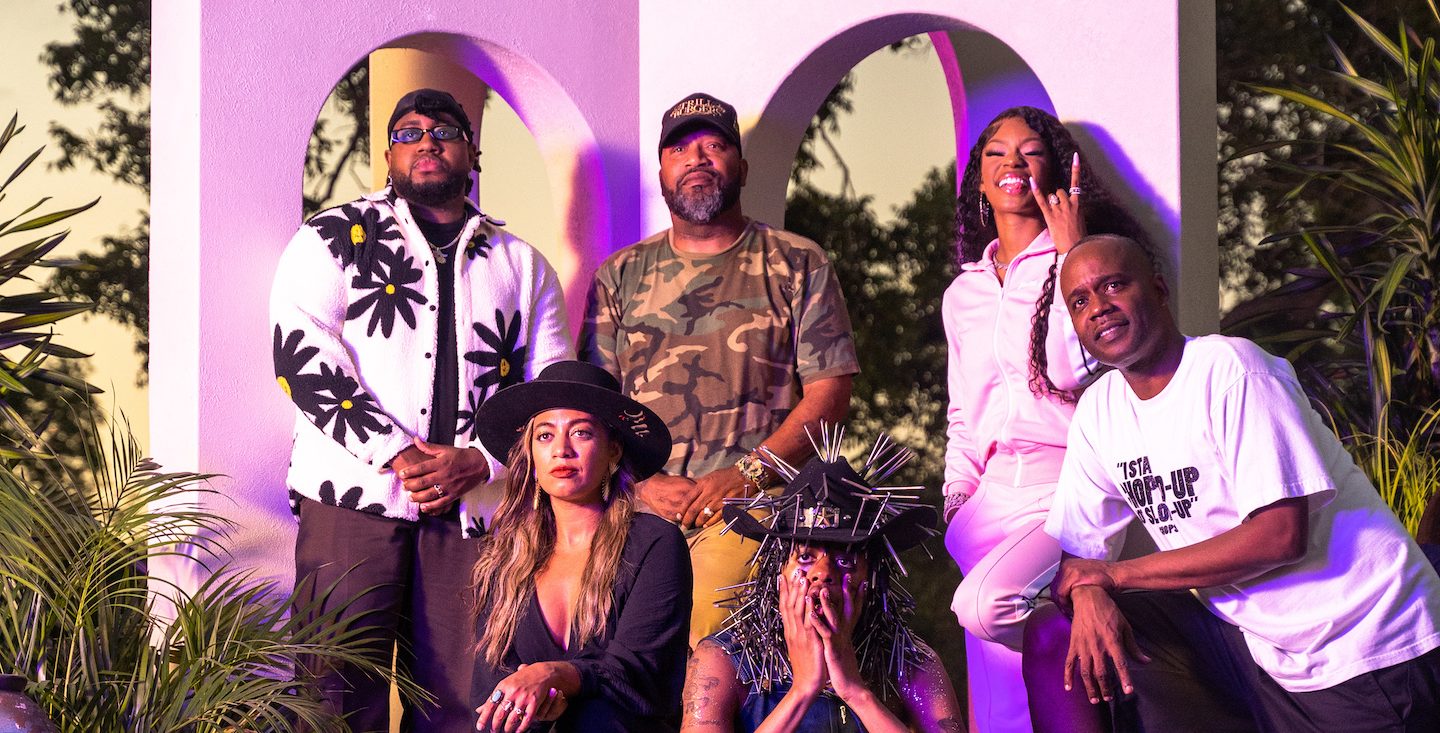 DIG IN
'Ripple Effect: Frequency Sunday Dinner' Heads to Houston, Texas
There's no area of the U.S. that hasn't been shaped by Black music and culture. To recognize and celebrate this reverberating creative legacy, Spotify's Frequency playlist series, Ripple Effect, has been traveling around the country bringing local artists together to discuss their hometowns and their work through various "Sunday Dinners" powered by Frequency.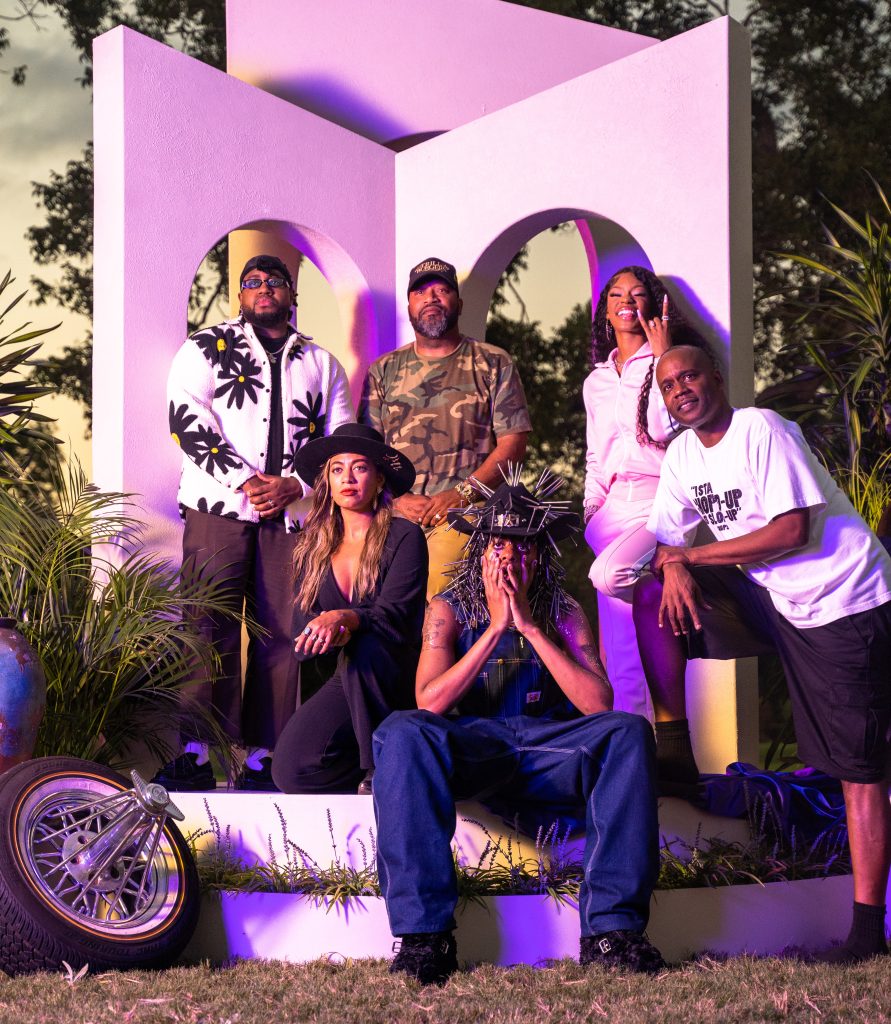 After stops in the DMV (DC, Maryland, Virginia) and California (Bay to LA), Spotify's Ripple Effect: Frequency Sunday Dinner made its way to Houston for a conversation with local artists about the ways that Black music and culture from Texas have influenced the city, state, and globe. Artists including Monaleo, OG Ron C, Xavier Omar, Teezo Touchdown, and Madeline Edwards joined together to discuss the legacy, current state, and future of Black music coming out of Texas, hosted and moderated by Bun B. 
"Being able to sit at the table and have something to bring to it felt amazing—being acknowledged as an artist amongst people that directly inspire me was unlike anything else," said Houston native and rapper Monaleo. 
They also homed in on their hometown pride, sharing what makes Texas so influential in music and culture to them, by way of food, landmarks, hometown establishments, and more in a beautiful video directed by multidisciplinary Houston native Nate Edwards. 
"My favorite part of being a guest at the Sunday dinner was being able to shed light on unique aspects of the Black Texas music scene that not many people know about," said Texas-raised country singer Madeline Edwards. "A misconception of Black Texas music is that it represents exclusively rap, hip-hop, or R&B, yet we have multiple generations of Black artists that have completely reshaped the framework of authentic Texas music. It was really special getting to shed light on some of my favorite artists in this category, including Leon Bridges, Gary Clark Jr., Black Pumas, Abraham Alexander, Kam Franklin of The Suffers, and Micah Edwards. 
Monaleo agreed and supplied even more Texas-based artists. "The Black music scene in Texas is innovative and creative. I am able to draw a lot of inspiration from the Texas music scene because our culture is so rich and full of originality. I wish people were more aware of how innovative Texas music culture is and how many amazing acts come out of Texas: Lizzo, Megan Thee Stallion, Beyoncé, KenTheMan, Lebra Jolie, Travis Scott, and UGK."  
These artists join the ranks of other Black musicians who have been named and spotlit for being hometown heroes during Ripple Effect: Frequency Sunday Dinners. Frequency is a global initiative and holistic destination for celebrating Black art, entertainment, creativity, culture, and community both on and off our platform. Last year, it landed in the DMV to celebrate local artists at a dinner with Ari Lennox, Pusha T, local go-go artist Big G, and Rico Nasty. In June, Frequency headed to California to celebrate local creators and amplify the music and culture of the Bay Area to South LA with artists Joyce Wrice, Guapdad 4000, Hit-Boy, Victoria Monét, Vince Staples, and Duckwrth.
Stay tuned for the next episodes in New England, the Midwest, and the Pacific Northwest. 
Catch more Ripple Effect in the playlist below.